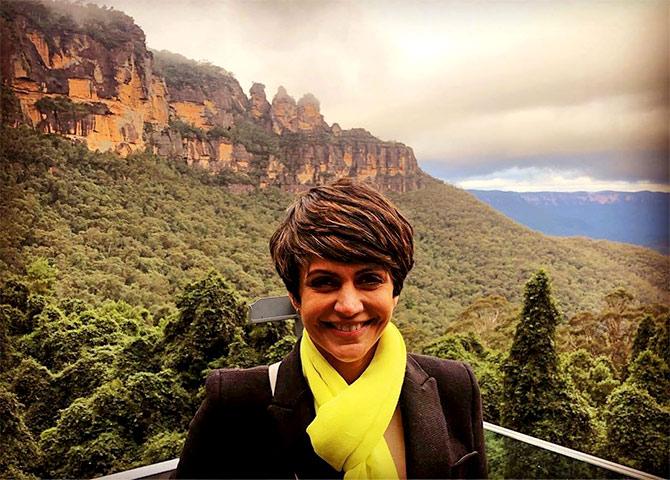 Mandira Bedi, husband Raj Kaushal, son Vir, mum Gita and dad Verinder Singh Bedi traveled to Australia for a holiday.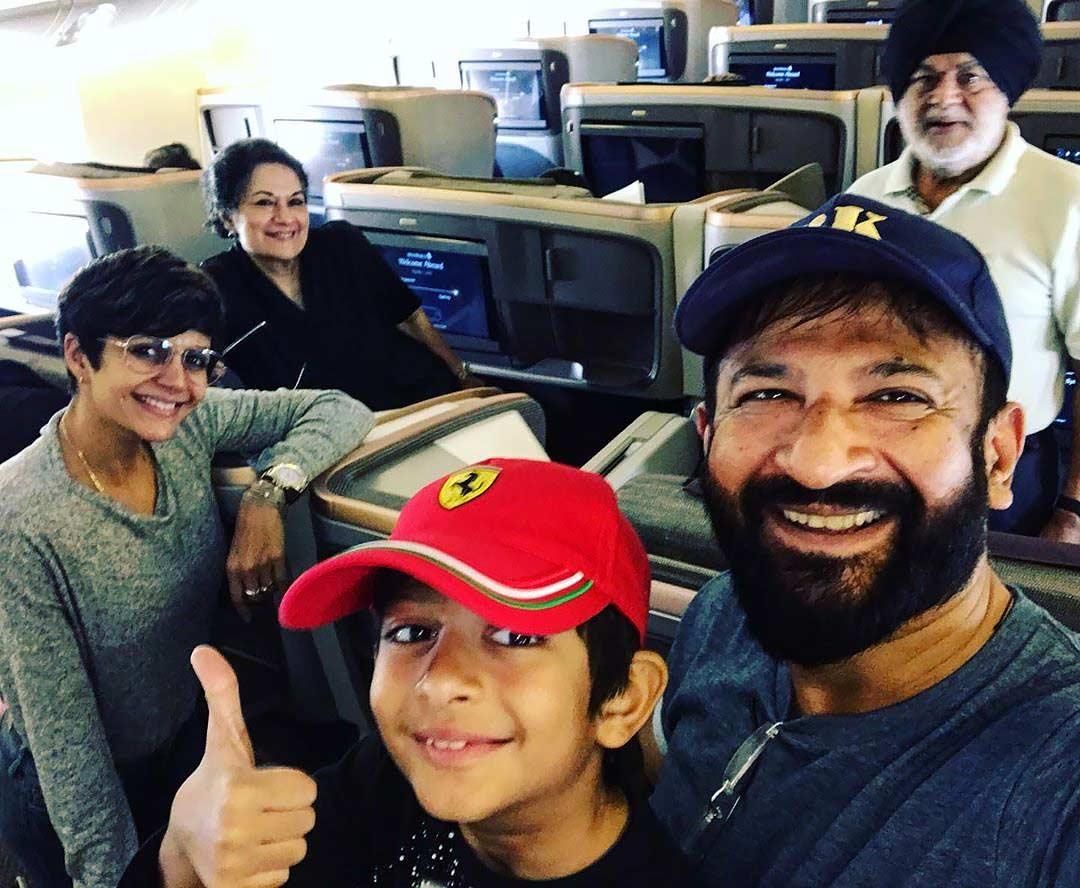 A family pic from the plane before the journey began.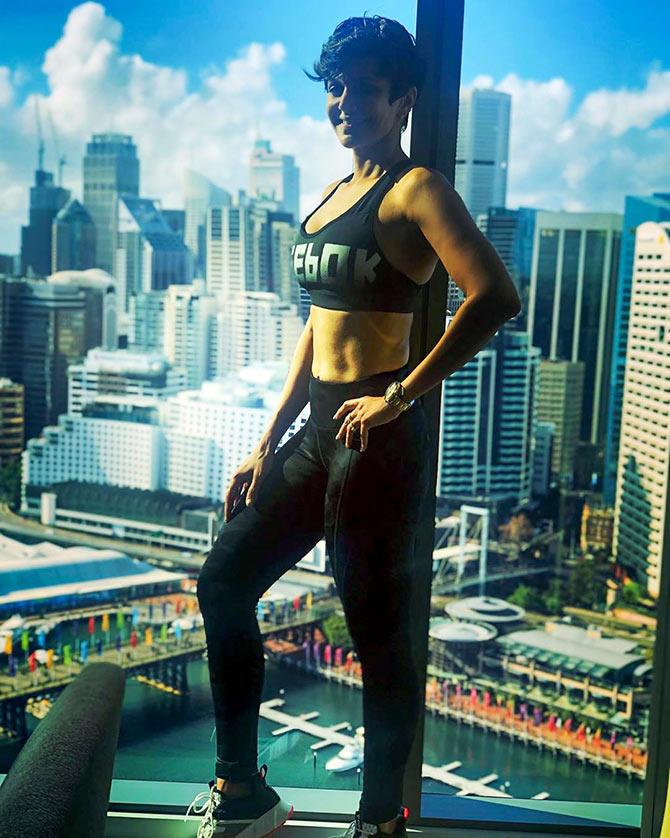 'Forced break yesterday owing to 15 hours of travel. But back on track now.. #postrun around #darlingharbour ..50 mins 10,000 steps', Mandira writes.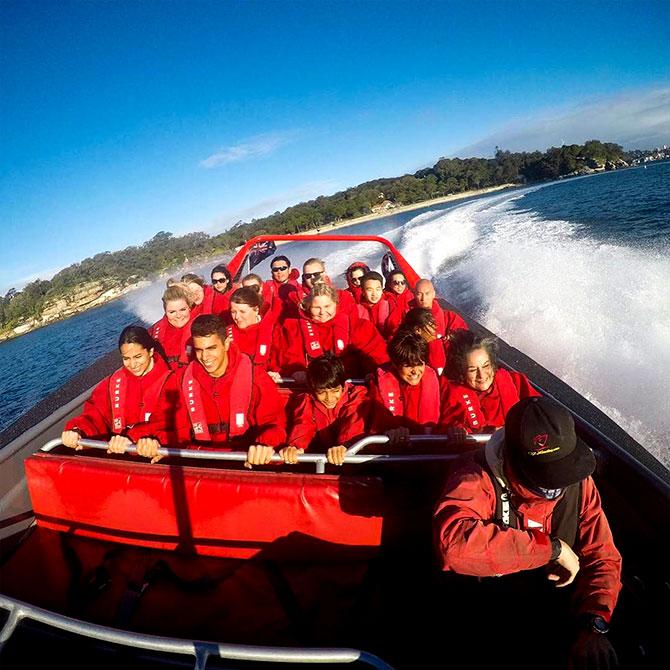 'Had the most thrilling ride with @ozjetboatingsydney .. rode the waves.. swung around 270degrees a few times.. and got some serious sun, salt and sea-spray action!'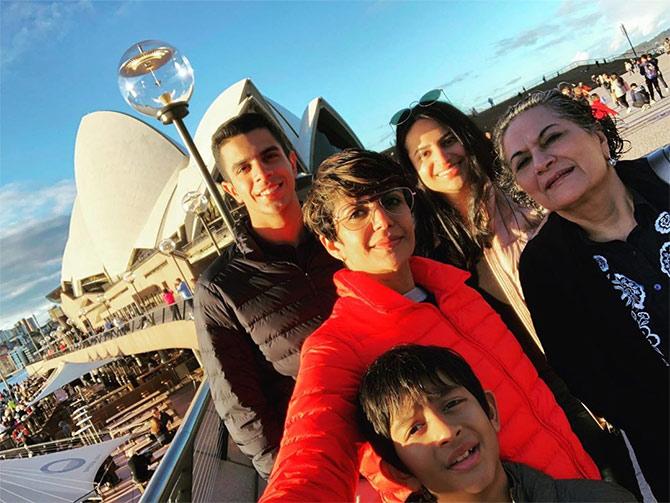 At the Sydney Opera House.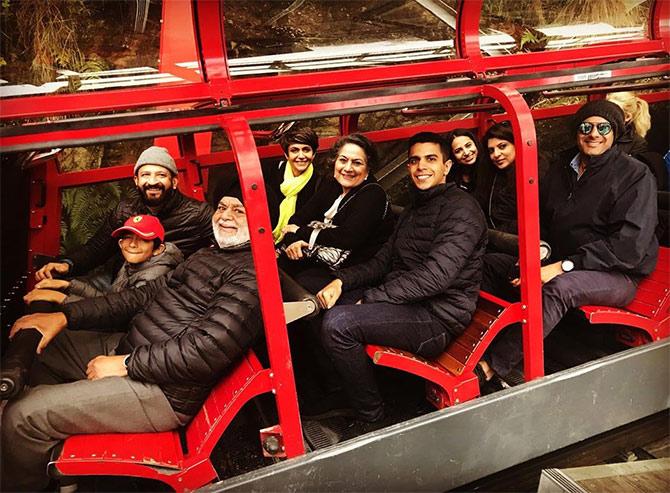 The family in a cable car at the Blue Mountains, New South Wales.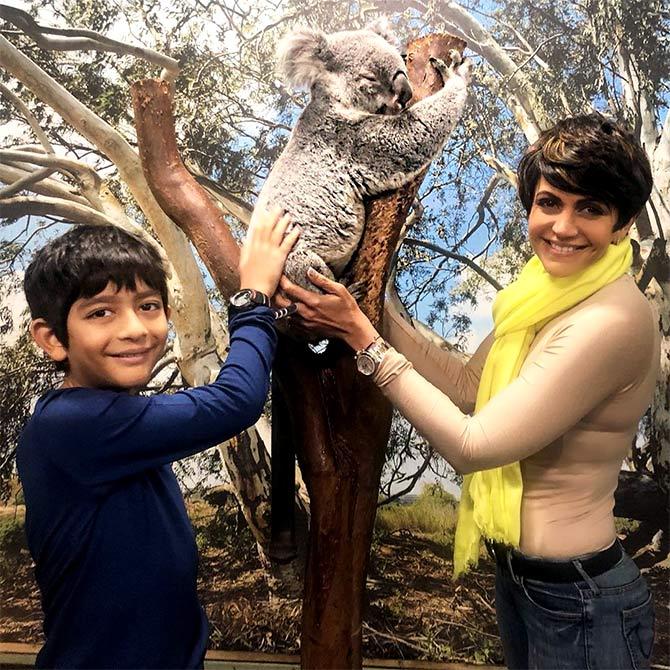 Mandira with Vir, Featherdale Wildlife Park.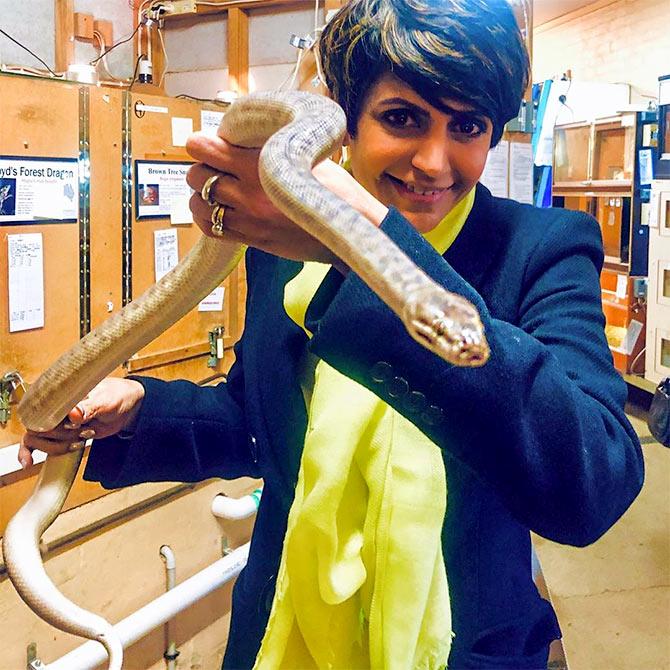 'Had close encounters of all kinds with some of the amazing animals unique to #Australia !!'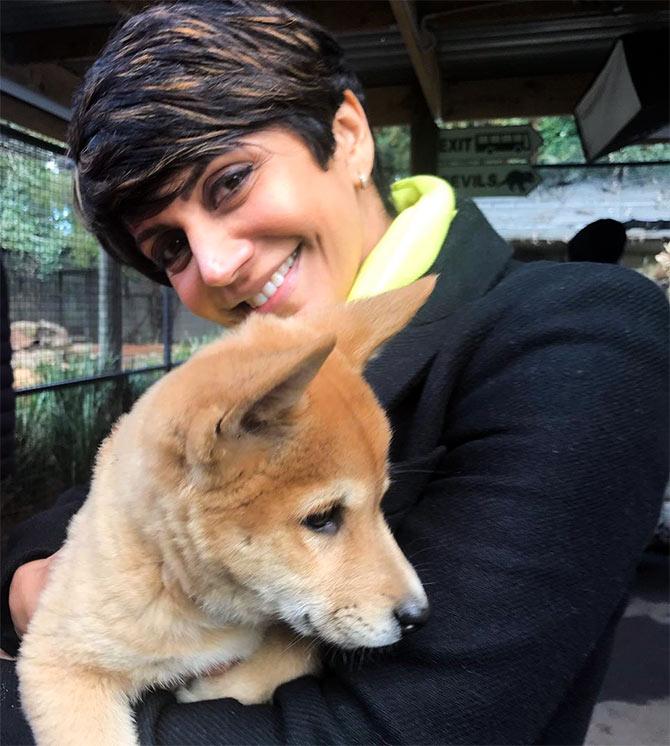 Dingo, a dog native to Australia.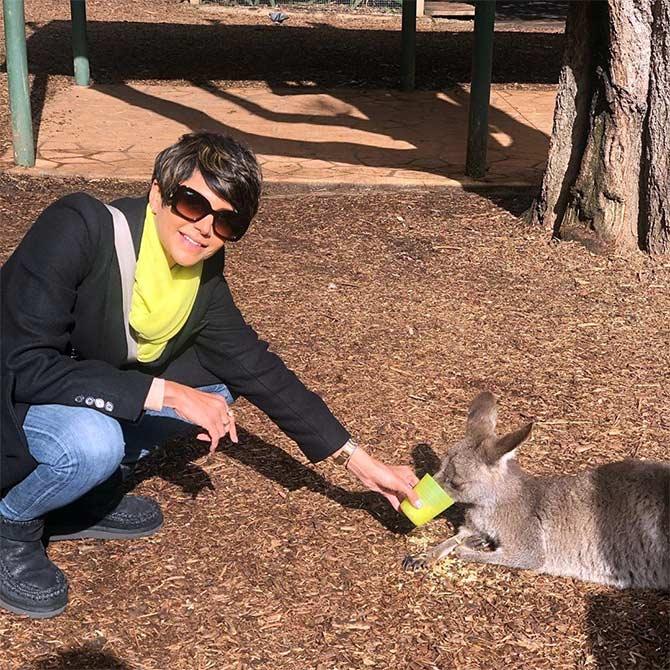 Is that a baby kangaroo Mandira is feeding?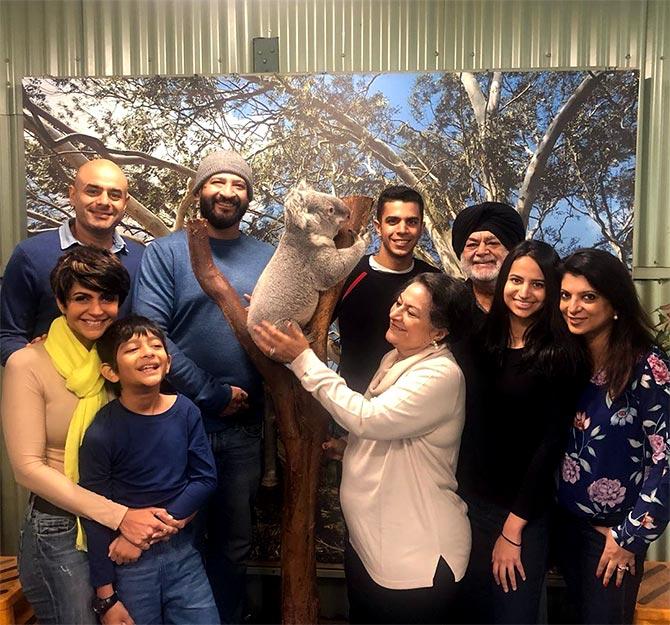 Family portrait at the zoo.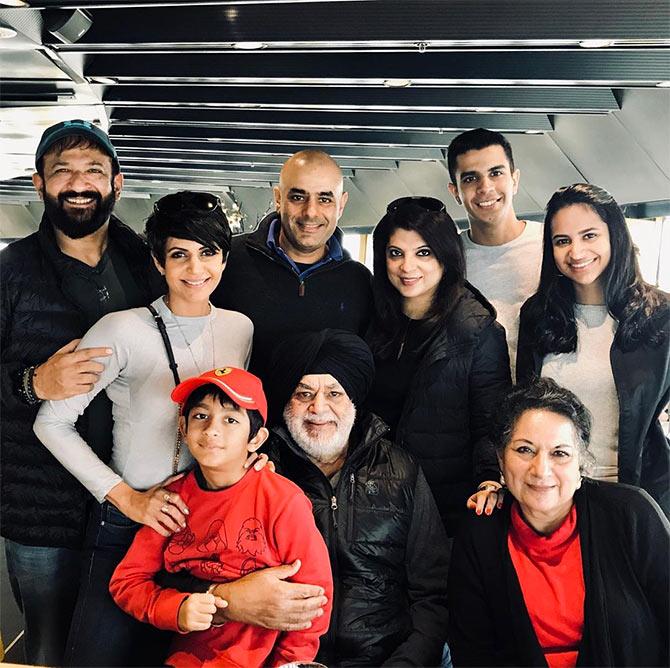 'Biffed our way through a buffet-and-a-half!!, at the Sydney Tower Buffet.
Photographs: Kind courtesy Mandira Bedi/Instagram