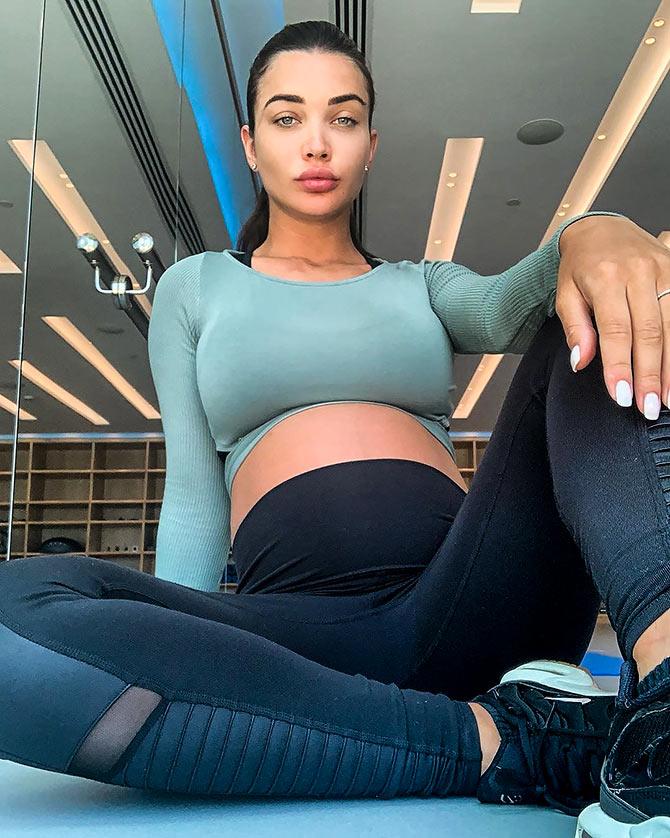 After Amy Jackson announced her pregnancy on April 1, the actress has been keeping fans posted about pre-motherhood events.
Amy, 26 weeks pregnant, is expecting her baby in September.
'Game Face. the battle I have every morning about whether I should go to the gym OR eat a bowl of honey #cravings #26weekspregnant GYM every/most of the time. @aloyoga always' Amy posts.
On January 1, Amy posted a pic with George Panayiotou and hinted at an engagement: '1st January 2019 - The start of our new adventure in life. I love you. Thank you for making me the happiest girl in the world'.
The engagement party happened in London on May 6.
Panayiotou is the son of British property tycoon Andreas Panayiotou, the founder of The Ability Group and owner of several luxury hotels.
Photographs: Kind courtesy Amy Jackson/Instagram