Poes Garden is one of the most exclusive addresses in Chennai.
Quite a few celebrities reside here, the latest of whom will be Nayanthara and her family.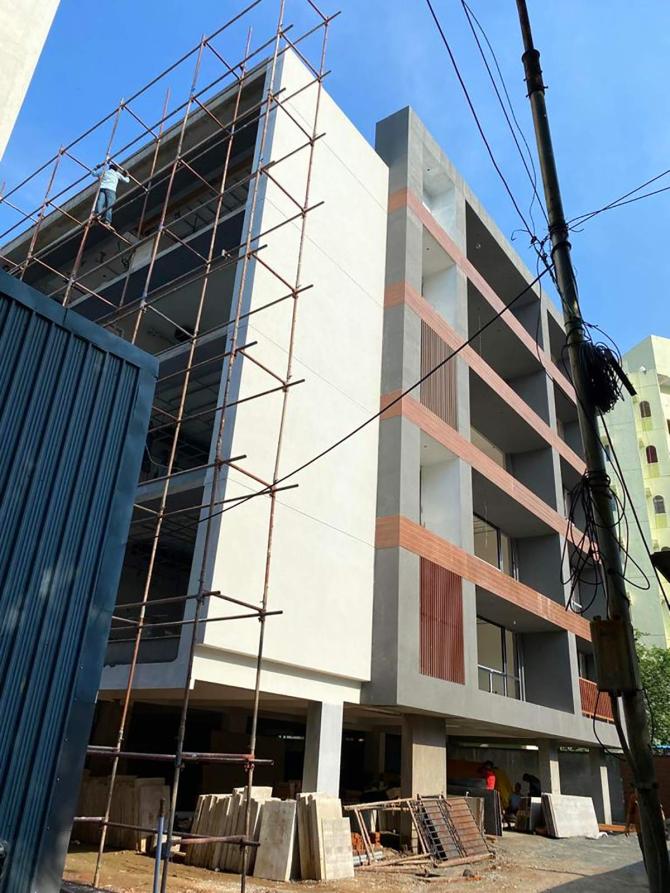 The Lady Superstar recently bought a four-bedroom apartment in a under-construction building at the end of the road.
The neighbourhood is incredibly clean.
There are no shops, even as the rest of Chennai is full of them.
So who will be Nayanthara's neighbour?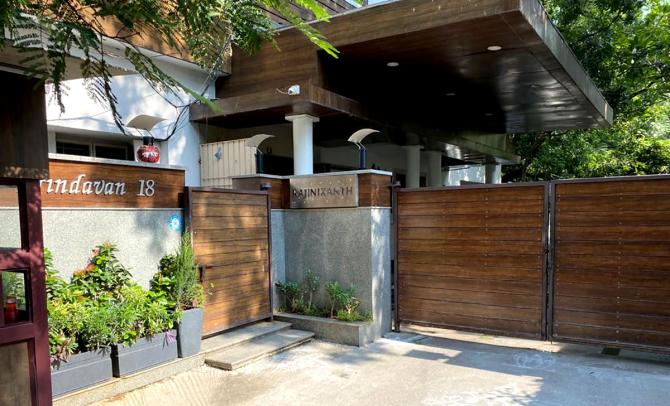 Megastar Rajinikanth has been living at Poes Garden for years, and his home -- Vrindavan 18 -- is suitably large.
Interestingly, while this photograph was being taken, Rajinikanth was not at home. He was, in fact, in Bengaluru visiting the bus depot where he worked as a conductor decades ago, before he became an actor.
He may have given Tamil cinema its biggest hit in Jailer, but he sure hasn't forgotten his roots.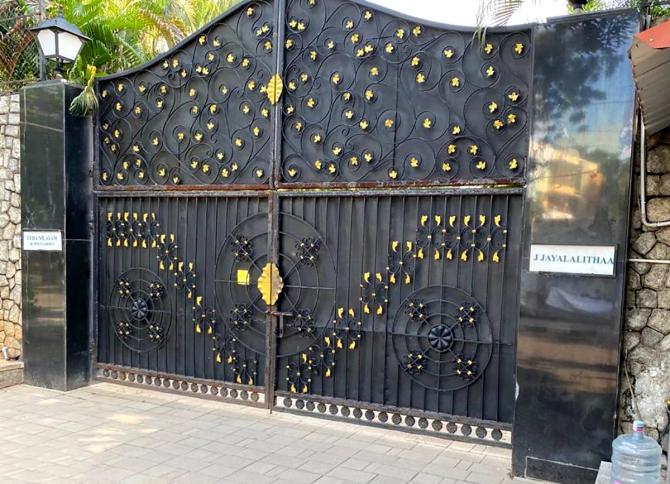 Poes Garden was once home to the lady who ruled Tamil Nadu with an iron fist for many years.
J Jayalalithaa had a successful film career before she entered politics, and her home -- Veda Nilayam or the 'abode of the Vedas' -- still occupies pride of place in the area.
Since she passed away in December 2016, her niece Deepa has been visiting it twice a week.
The AIADMK tried to turn this house into a museum, but the courts ruled in favour of Jayalalithaa's brother's children.