Have you ever wondered what happened to that beautiful palanquin that Rajinikanth jumped out from in the Vaaji Vaaji song in Sivaji?
Or what became of superstar MGR's car?
Well, they have found their home at the AVM Heritage Museum in Vadapalani, Chennai.
The good news is that YOU can see them anytime you want!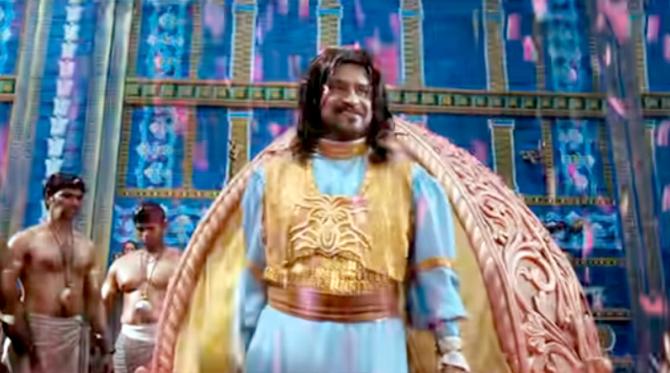 The AVM Heritage Museum is housed inside legendary film-maker A V Meiyappan's studio, which has been managed by the family for 88 years and over three generations.
Movie props are not the only thing you will see at the museum. The family has also been interested in vintage cars, only some of which were used in movies.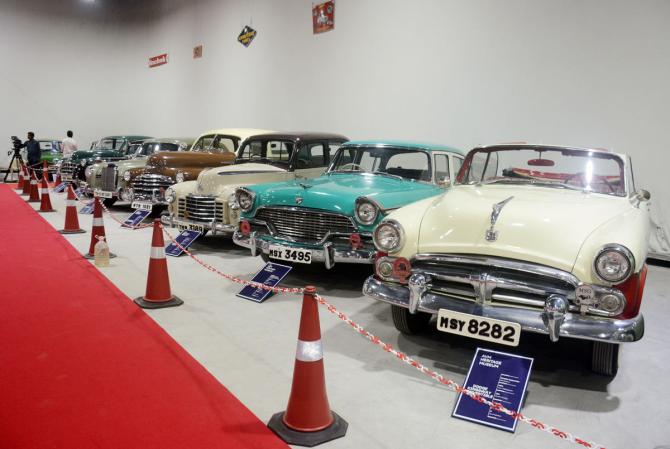 In the good old days, studios in Chennai would churn out movies in Tamil, Telugu, Kannada, Malayalam and Hindi languages.
When NTR became the chief minister of Andhra Pradesh in 1983, one of the first things he did was build a Film City in Hyderabad and invited Telugu film producers to shoot there.
After that, the Kannada, Malayalam and Hindi movie productions moved to their respective states.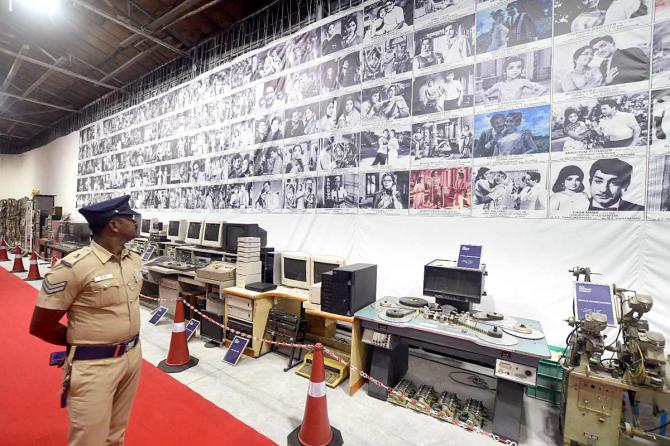 Most Tamil movies these days are shot outdoors and studios are surviving on television serials that run throughout the year.
A Ganesh Nadar/Rediff.com takes us for a tour at the AVM Heritage Museum, in the first part of an interesting feature.
The grand entrance.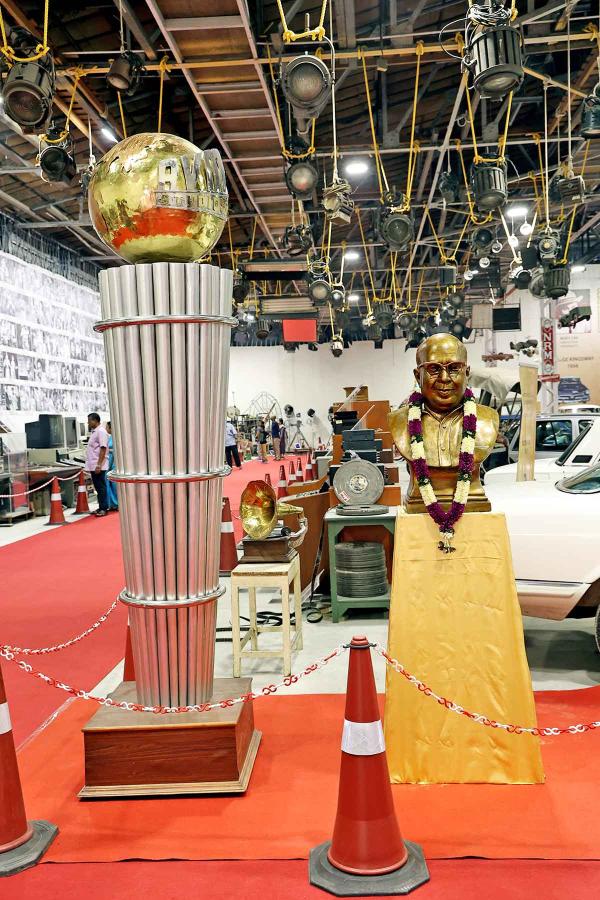 Meet the founder, A V Meiyappan. On his left is the AVM symbol.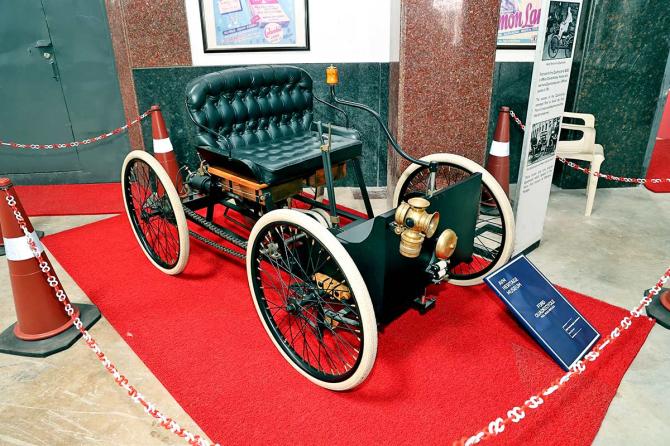 This is the Ford quadricycle, a forerunner to present day cars.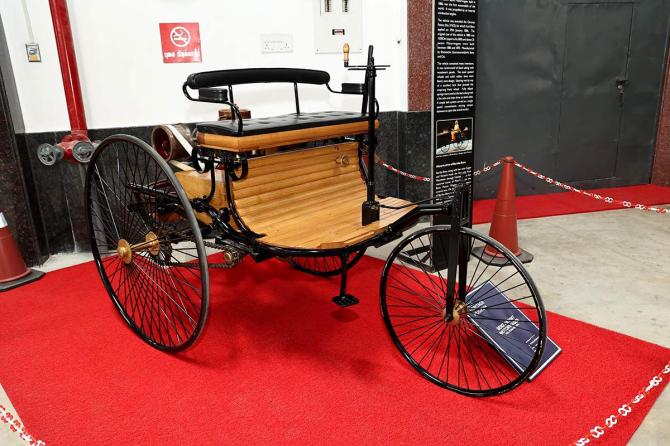 The Benz Motorwagen.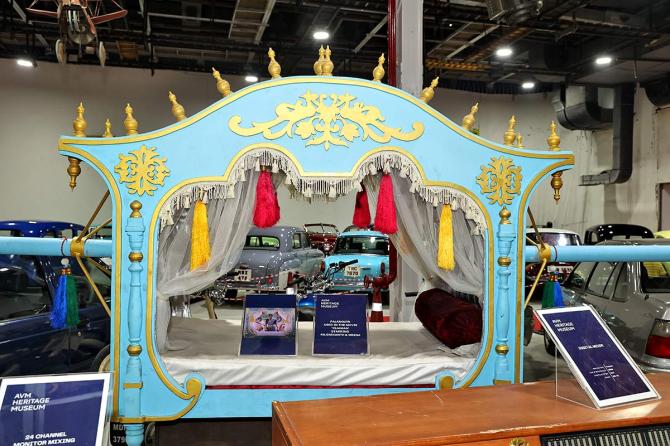 The palanquin used in the film, Yejaman, starring Rajinikanth and Meena. In one of the sequences, Meena plays a princess in a play and was carried around in this palanquin.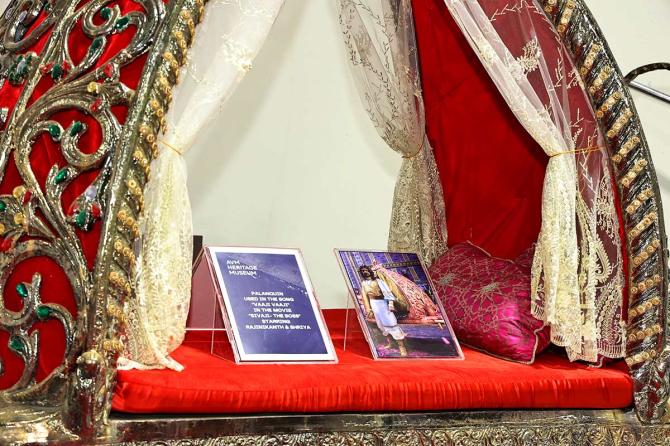 The palanquin that Rajinikanth jumps out of in the Vaaji Vaaji song in Sivaji, co-starring Shriya Saran.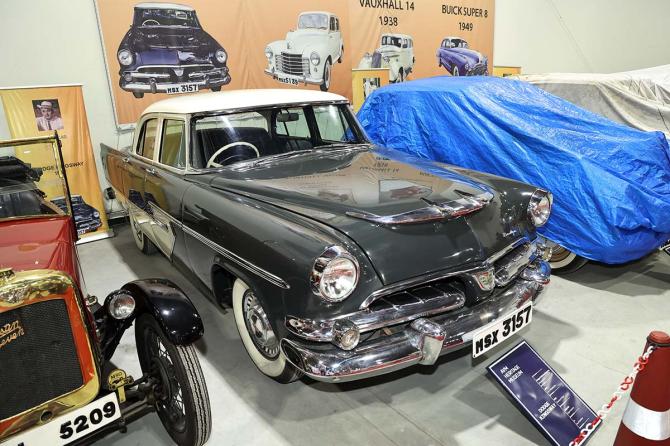 This car belongs to the legendary MGR, when he was a cine star.
When he became Tamil Nadu's chief minister, he would travel in an Ambassador with the license number plate 3777.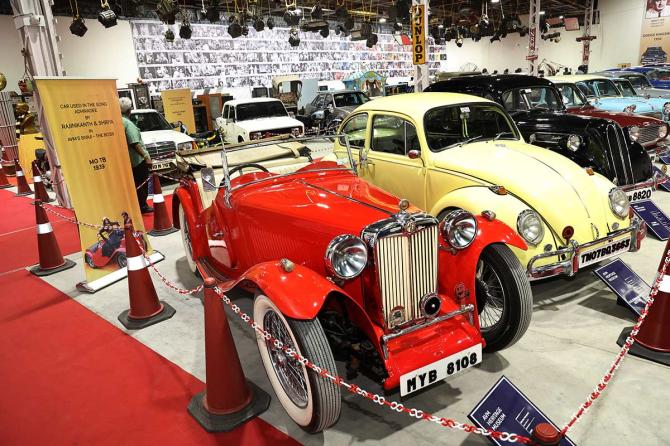 This vintage beauty was used by Rajinikanth and Shriya Saran in Sivaji.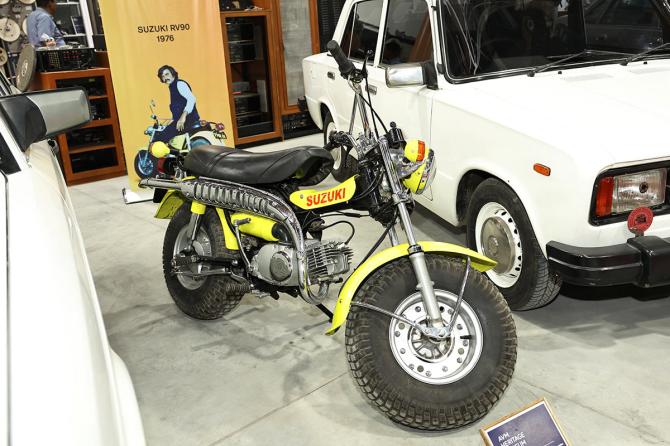 This bike was used by Rajinikanth in the film, Payum Puli.