'I made sure I did full justice to my star's image and what his fans expect.'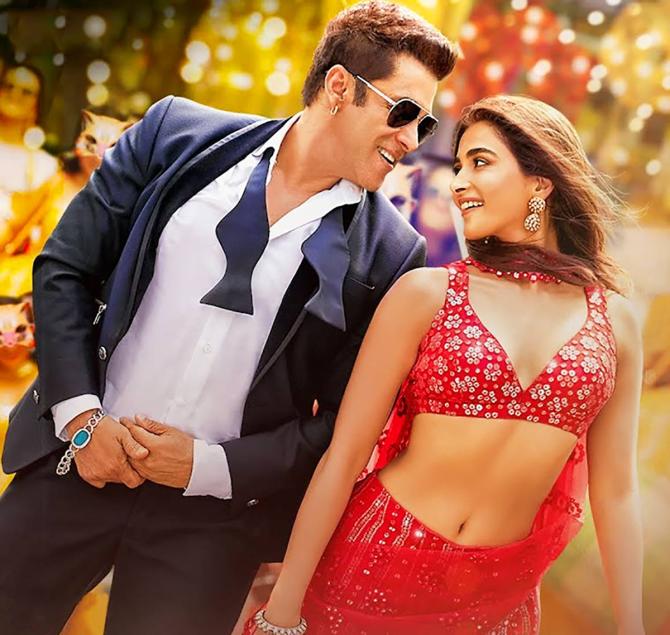 Farhad Samji, who has directed films like Bachchhan Paandey and It's Housefull 3 before, directs Salman Khan in his Eid release, em>Kisi Ka Bhai Kisi Ki Jaan.
"This is my first film where I feel satisfied with what I've done," Farhad tells Subhash K Jha.
Just days away from the release, are you nervous?
No, not really.
I am pleasantly excited. The release feels like a likeable burden.
Woh hota hai na, maa nau mahine bachche ko pet mein palti hai. The pregnancy is over. Now it's time for the delivery.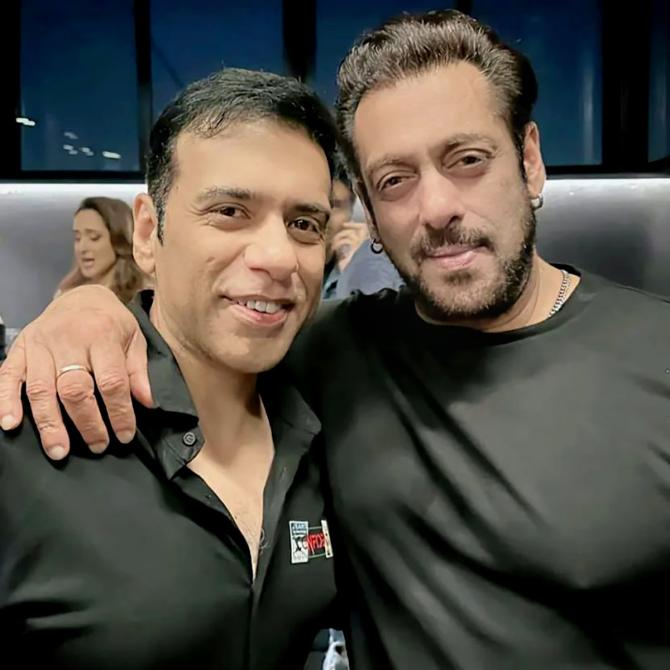 Have you delivered what audiences expect?
I'd like to think so.
Fulfilling Salman Khan's audiences's expectations is not easy.
They want to see their Bhaijaan as a true hero.
But for me, living up to the audiences's expectations came afterwards.
First, there was the story and screenplay.
I did my best to tell the story that I had to. Then I made sure that I did full justice to my star's image and what his fans expect.
Pehley khana banaate hain phir ussey thaali mein khubsoorati se paroste hain. First comes the content, then the presentation.
Do you think Salman's fans will go home happy this Eid?
I would like to think so.
This is my first film where I feel satisfied with what I've done.
I saw the complete film with my team and I felt this is what I had set out to make.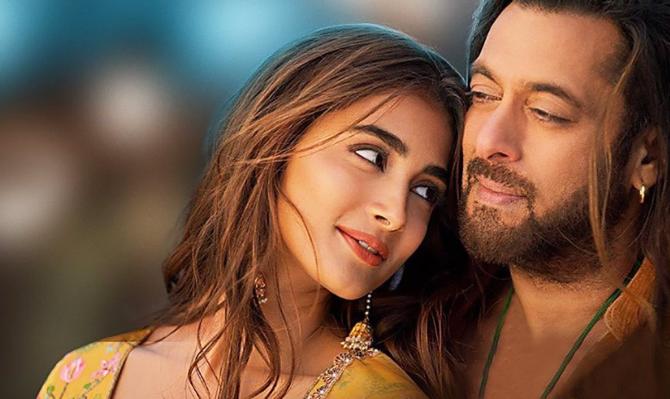 How much has Salman contributed to the film's direction, editing etc?
A lot. And why shouldn't he? He is not just the leading man, he is also the producer. And a hands-on producer.
He is a keen student of cinema.
He knows about every department of cinema.
Every technician on the team has contributed to the final shape of the film, whether it is my DOP (Director Of Photography) V Manikandan or my editor Mayuresh Sawant.
It's a film about a family and we made it as a family. Yeh mili-juli family ki terah hai.
How much of the original Tamil film Veeram have you retained in Kisi Ka Bhai Kisi Ki Jaan?
I wouldn't call it a remake nor would I call it an adaptation.
It is a completely new experience.
We've made our film as we thought it should be made. Those who have seen Veeram will see our film as an independent experience.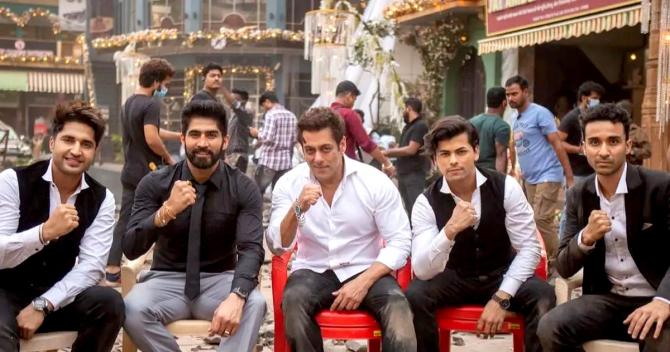 You are identified with the comedy genre. Does that bother you?
Why should it? If I am identified with laughter, joy and happiness, isn't that a blessing?
To make people happy is a gift.
Having said this, I have written scripts for serious dramatic films, but comedy is the genre I am identified with.
As David Dhawanji told me, 'When the car is running smoothly, why open the bonnet?'
You are going to be directing Hera Pheri 4. There are people out there who don't want you to?
You mean, they don't want me to direct it? Yeah, even I've heard this.
I've been asked this question by some journalists. My answer is simple. There has been no official announcement about it, so why talk about it? Jab hoga tab dekhenge.