'I was like a scattered necklace; Indian Idol put the pieces together.'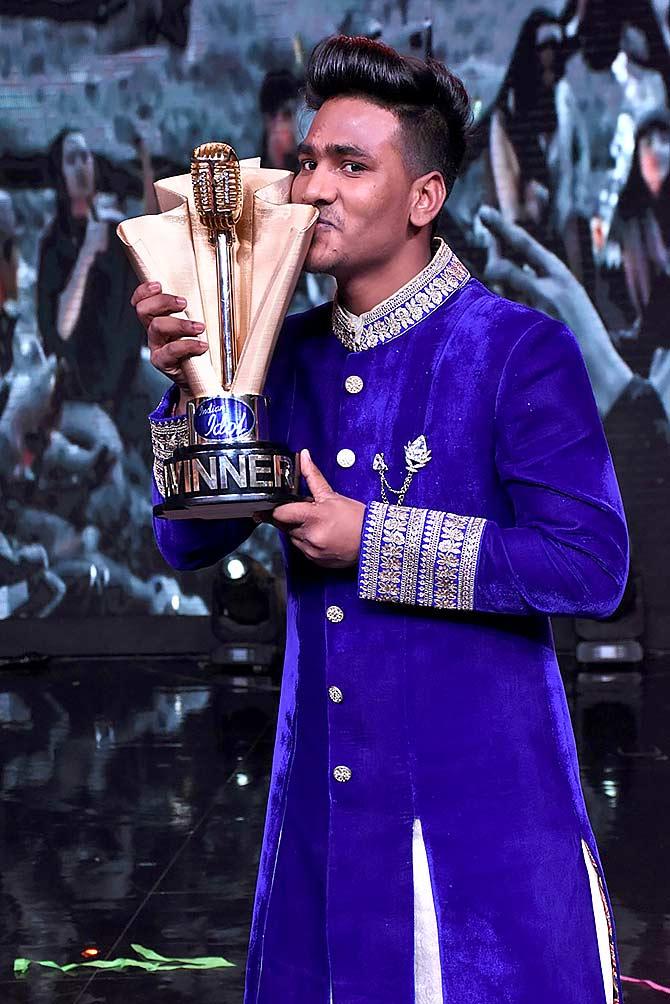 Sunny Hindustani from Bhatinda beat four other finalists to take home the Indian Idol 11 trophy and a prize of Rs 25 lakh. He also won a car and a contract with T-Series.
He was known for singing Nusrat Fateh Ali Khan's songs from the heart as well as his inspirational story of struggle.
"I came to Mumbai with just one dream, and that was to give my mother a better life. Today, it feels like all my dreams have come true," he tells Rediff.com Contributor Rajul Hegde.
What was going on in your mind just before they announced the winner?
The passion for music brought me to singing, and I really worked hard on the show.
During those last few moments, I was not thinking about anything negative.
I was just looking at my mother and praying to God.
I cannot put across my feelings to you when I heard my name called.
I had never even thought of clearing the first round.
I have come a long way and can't believe that the journey has just started.
From getting the opportunity to sing on such a big platform to winning the show is a dream.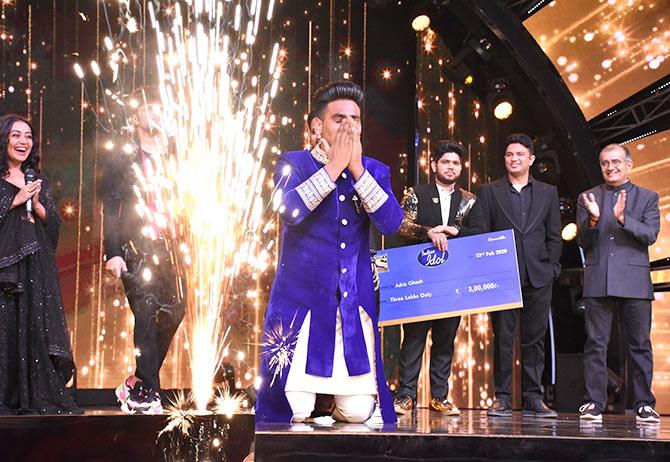 How would you sum up your Indian Idol journey?
It was a tough ride, but a learning curve.
It wasn't easy because I had no financial support.
I had fought with my mother to go for the auditions. She was against the idea of me leaving everything and doing this show because of monetary issues.
But I was determined, so I borrowed money from my friends and asked my mother to give me a last chance.
When I was giving the audition, I was scared and nervous because it is a big platform and I had not done any preparation.
I was surprised when I got golden mikes during both the audition rounds.
I had come with so many ,expectations but got more than I expected.
I came to Mumbai with just one dream, and that was to give my mother a better life.
Today, it feels like all my dreams have come true.
I had worked hard on the show but without the audience support, I wouldn't have become the winner of Indian Idol 11.
You got an opportunity to playback while you were on the show.
I was offered two songs, one in Panga and one in The Body.
I completed the recording while the show was on.
It was an amazing experience to work with Shankar Mahadevan sir.
Himesh (Reshamiyya) sir has also asked me to sing for his film.
Plus, I have a contract with T-series.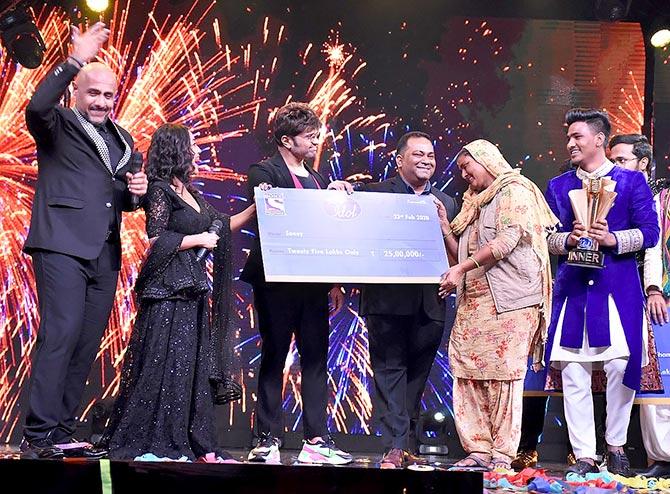 Tell us about your struggle.
My father passed way when I was 12.
I had to drop out of school after Class 6 as we did not have money and we had to clear my father's debts.
After his death, I took up polishing shoes outside a bus stand in Bathinda to earn a living. I continued to practice music at home.
When did you realise you were interested in singing?
My father would sing at home and at fairs, and it started with listening to him.
Slowly, I starting humming and realised that when I sing, I go into a different world.
When I went to a dargah for the first time with my dad, I heard people sing Nusrat Fateh Ali Khan's qawwalis, and tears rolled down my eyes.
After that, I started singing at home, then in religious congregations from the age of 11.
My passion to become a singer never faded despite financial difficulties.
I came on the show without any preparation.
I was like a scattered necklace; the Indian Idol team put the pieces together.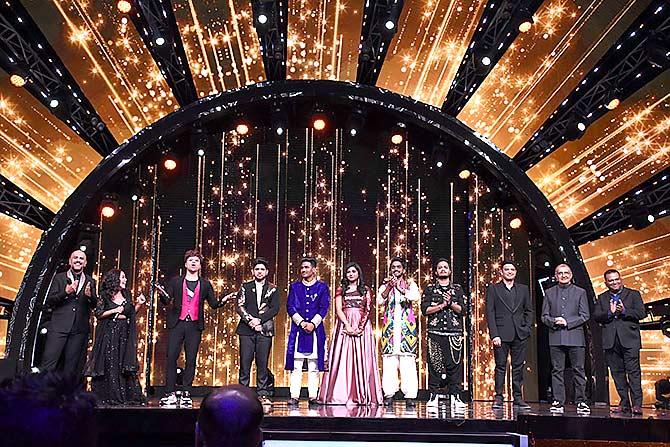 Which was your most memorable moment on the show besides winning the trophy?
The entire show has been memorable for me.
Every episode is like a picture imprinted in my heart.
When composers Ajay-Atul gifted a harmonium on the show, they told me it's not a gift, but their blessings for my future.
I feel Bollywood songs came my way then.
Who supported you the most?
I will miss the entire team of Indian Idol because they groomed and trained me. They would give me pep talks when I was down.
I will miss the judges, as they became more like family.
I will miss Nehadi (Kakkar) the most, as she was like an elder sister. She gave me Rs 1 lakh, so I could stay in Mumbai.
She has supported me throughout.
What will you do with the prize money?
I will use it for my music career in Mumbai, get my younger sister married and give the rest to my mother.
I have struggled a lot, but my mother's struggles are bigger than mine. She has not seen a good life or good food.
I want her to travel and enjoy life.
I want to give her all the happiness which she did not see in her life.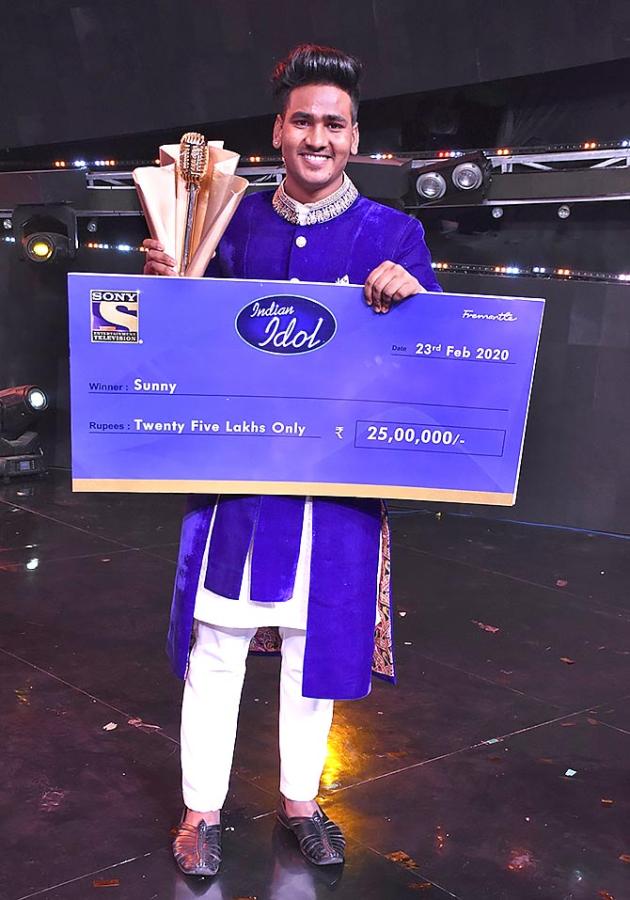 How does it feel from being called the 'rooh of Nusrat Fateh Ali Khan' and exiting the show with a new name?
I am happy that I am recognised as the boy singing Nusrat Feteh Ali Khan.
I have learnt everything listening to his music, but I am not a patch on him.
No one can be like him.
If people are comparing, then it is a big compliment.
I will always be his student.
As far as the name Sunny Hindustani is concerned, I will treasure it forever.
Lastly, who do you want to work with in Bollywood?
I want to work with A R Rahman sir.
I want to sing his compositions.
Salman sir (Khan) is my favourite actor and I want to sing for him.