'Is this the behaviour you endorse by making an abusive man a winner?'
Bigg Boss 11 winner Shilpa Shinde is on the warpath against this season's Bigg Boss winner Sidharth Shukla.
Shilpa, who admits to being in a relationship with Sidharth in the past, tells Subhash K Jha why it was important for his true colours to be exposed.
"By winning Bigg Boss he is supposed to be setting an example," she says. "He is supposed to be some kind of an inspiration and role model for those who aspire to be winners on Bigg Boss. Is this the behaviour you endorse by making an abusive man a winner?"
Shilpa says she would not have spoken out if she hadn't seen it imperative to do so.
"It is okay for others to say, 'He behaved this way with this girl and that girl.' But who knows what goes on between two people in a relationship except the two?"
"I have been been in a relationship with Mr Shukla. I know what it was like and I was not surprised by his behaviour towards women on Bigg Boss," says Shilpa, adding, "People don't change. They only pretend to change."
So what was Shukla like in his relationship with her?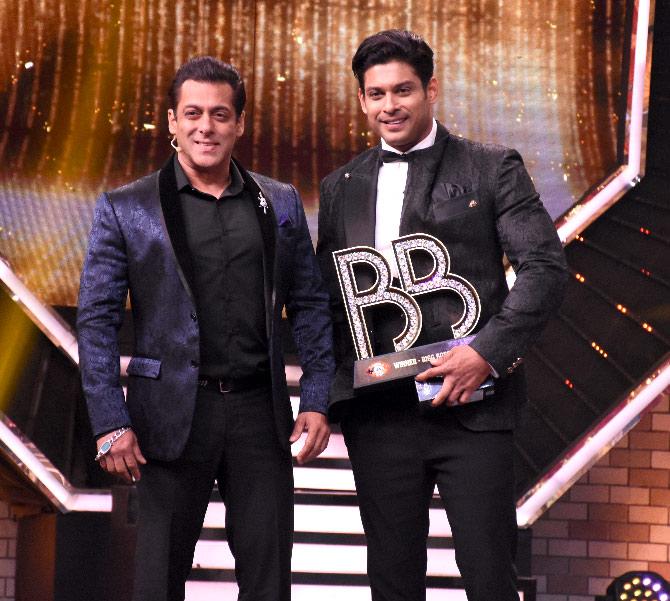 She thinks for a while and then says, "He was aggressive, as if he had something to hide. His phone would be switched off for long hours when we were seeing one another. He would go missing without prior announcement. Where would he go and why would his phone be switched off?"
"When I would ask him, he would get aggressive and ask if I did not trust him. But I did. So why why didn't he respect that trust?"
Shilpa reveals there were many times when she would come to his rescue.
"Once he got into trouble for acting aggressively with cops. I had to make some calls... but it's not as if he did not have a good side. I have seen him help those who have came to him in distress. But having said that, I'd like to insist that he was not the right person to win Bigg Boss."
So who was?
"Without a doubt, Asim Riaz. I was sure Asim would win. A day before the winner was announced, I came to know Sidharth Shukla was winning. I made some discreet inquiries and came to know he was winning because of his connections. I don't want to elaborate on it."
"I am sure Mr Shukla does not deserve to win Bigg Boss because I have seen his behaviour with me, and I have seen his behaviour with Shehnaaz Gill and Rashami Desai. Believe me, it isn't healthy behaviour."
"I guess respect is two-way traffic. You get as good as you give."