'I am not calm.'
'I'm very impulsive.'
'I'm very impatient.'
'If you have these three things, you should not do this show.'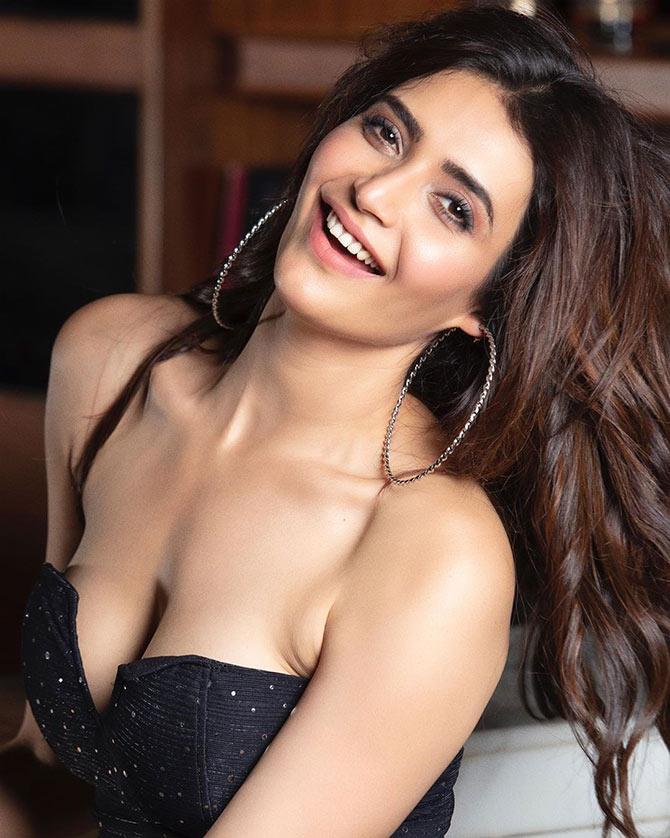 Karishma Tanna tests her fear factor in Khatron Ke Khiladi 10 in Bulgaria, and discovers her greatest strengths while performing the toughest challenges.
She looks back at her stint at the 'Darr Ka University' and tells Rediff.com Contributor Rajul Hegde, "I didn't know what my phobias were until I came on the show."
How adventurous are you?
I am an adventurous person in real life but not of this kind, where you are thrown everywhere and a lot of things are thrown at you!
I was offered this show a long time ago but was not sure about taking part in it.
The channel convinced me and Rohit (Shetty, host) sir was very supportive.
This show is not everybody's cup of tea.
You need to have a lot of mental and physical strength -- more mental, I would say.
Somewhere, I felt I was not mentally strong, so when I said yes to them, I had to really work on my calmness and breathing technique.
I didn't want to be hyper during the stunts.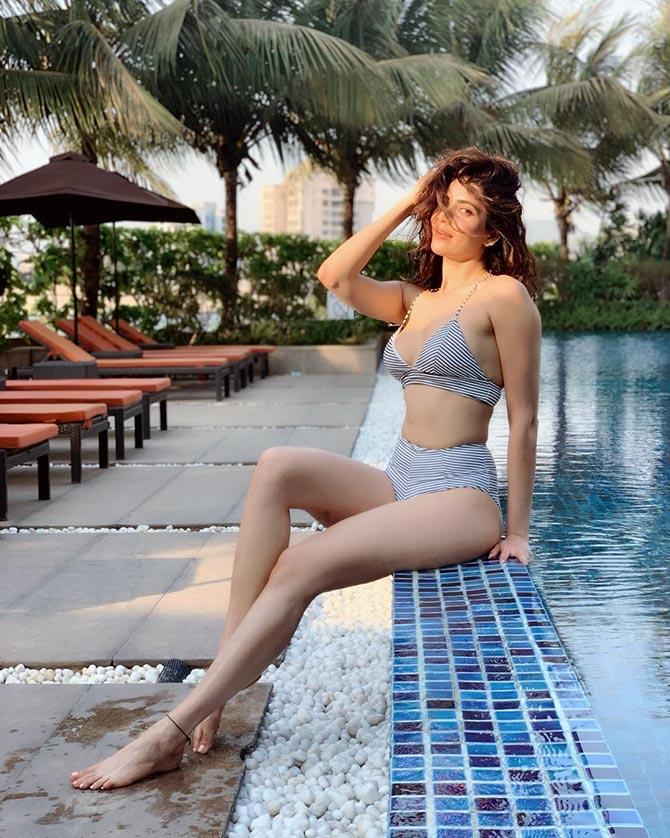 Did you have any phobias?
I didn't know what my phobias were until I came on the show.
I realised that I am scared of being underwater... what if the water goes inside my ears or nose? What if I can't breathe? What if I do this and I'm not up in five seconds?
These thoughts would come to my mind.
Now, I have overcome the fear of keeping a snake around my neck.
You were a part of Bigg Boss. What do you think was more challenging?
Both are challenging, you cannot compare them.
Khatron Ke Khiladi needs a lot of mental and physical strength.
There is no drama, but there is fear and anxiety.
In Bigg Boss, you need mental strength and patience. There are issues like arguments and being judged constantly. You have to keep your mind sane, that's difficult.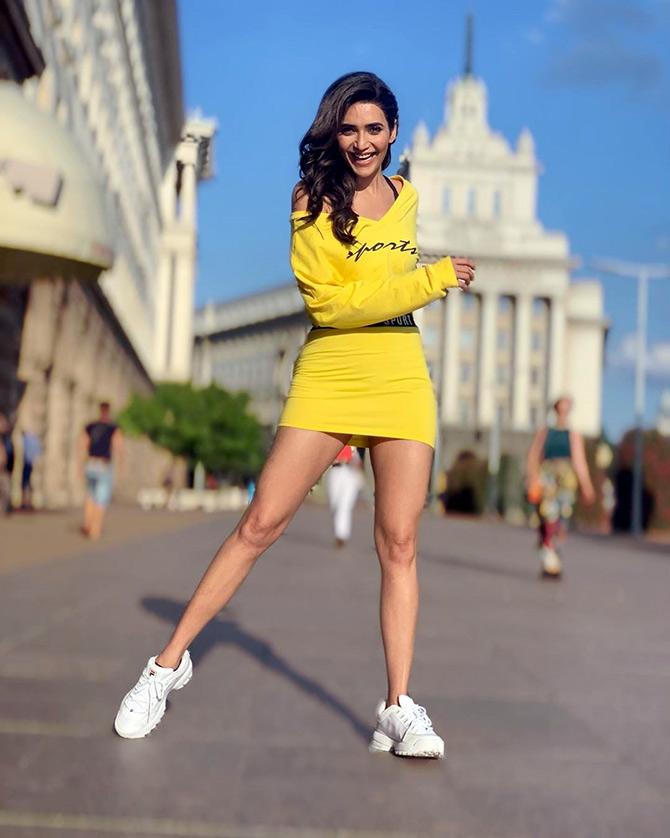 What preparation did you do for this show?
I have always worked out, so physically I was kind of strong.
But you need more stamina for the tasks, to compete with other contestants and to remain calm.
So I did yoga for that.
I would go underwater and hold my breath.
I had only 10 days to prepare for the show.
After performing the tasks, if you don't win the show, will that affect you?
If you have noticed, I am always in the top three in all the reality shows (that I have done) like Bigg Boss, Jhalak Dikhhla Jaa, Nach Baliye.
I am very competent.
It does not affect me in a big way. but yes, you do feel bad.
I will try and overcome that by saying there will always be a next time.
Luckily, even if I have not won, I have got a good push in my career.
I have got recognition, and that has helped me.
From playing a snake woman in Naagin 3 to meeting real snakes, how was it?
Everybody made fun of it!
They would say, 'Meet the real naagin versus fake naagin.'
You will see them pulling my leg on the show, it will be fun.
I have a lot of memories. By far, this has been my favourite reality show.
Did you discover your strength on the show?
I am not calm.
I'm very impulsive.
I'm very impatient.
I had to really work on these three things.
If you have these three things, you should not do this show.
So I overcame that.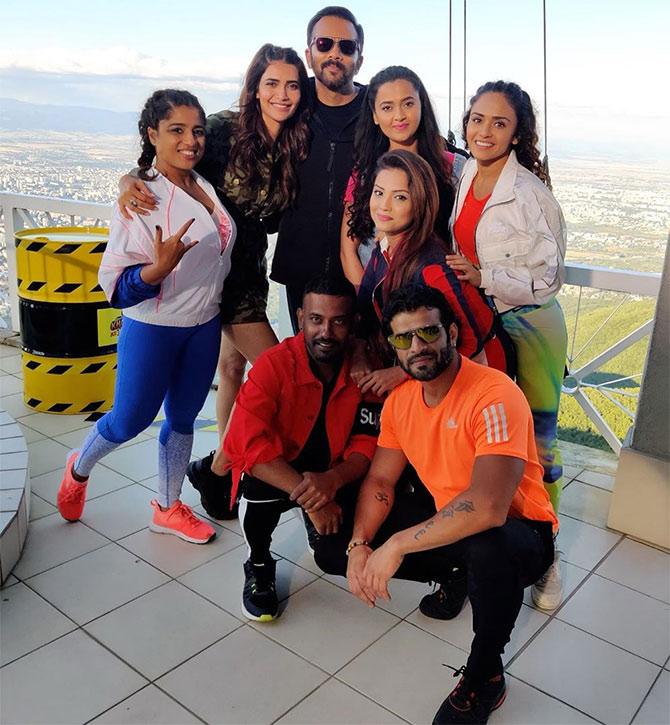 Who was your competition?
Every contestant shines in different stunts, so you don't know who your competitor is.
This show is not like a dance reality show where you know how to dance or not.
Here, there is something called the 'luck factor' and who performs well on a particular day.
Everybody was my competition, but I took Karan Patel, Adaa Khan and Amruta Khanvilkar as my competition.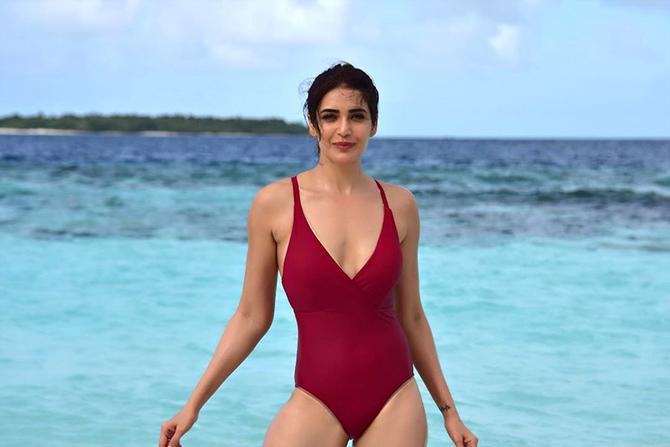 How did you like Rohit Shetty as a host?
Brilliant!
Nobody can match Rohit sir's hosting.
His presence is mindblowing. He is very positive.
When he knows that you are scared, he gives you mental support.
Physically, only you can do it, but that moment, you really need that mental support.