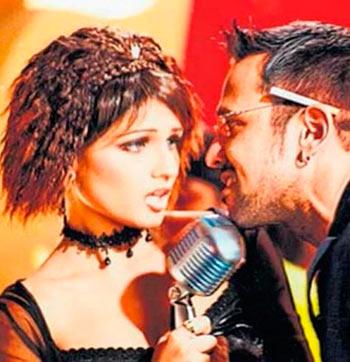 Vote for your favourite movie at the end!
Everyone likes to watch a good whodunit on screen. But the element of curiosity and chill is doubled when it's inspired from real-life manslaughter.
As they say, truth is stranger than fiction.
Several filmmakers have explored this theory to depict a dramatic or disturbing picture of such sensational crimes for celluloid.
Here's a list of 10 Bollywood films based on real murders.
Vote for the best one in the poll below.


Talvar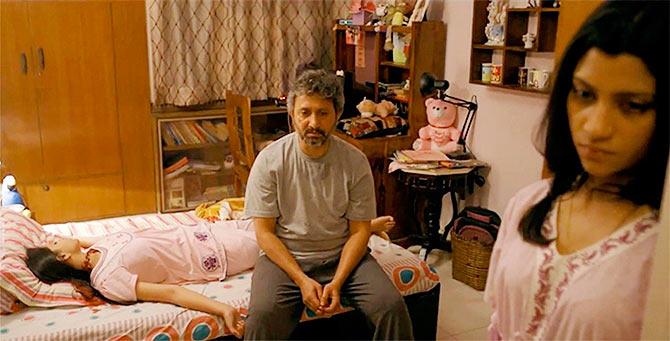 Meghna Gulzar and Vishal Bhardwaj collaborate on this shrewd police procedural examining the events around the Arushi Talwar murder in 2008.
Receiving unanimous from the critics, Talvar directs unflinching criticism at the failed, faulty administration and its extent of manipulation in a biased but brilliant recreation of brutal reality and disquieting injustice.
Read the reviews here: Raja Sen, Savera R Someshwar, Aseem Chhabra


Rahasya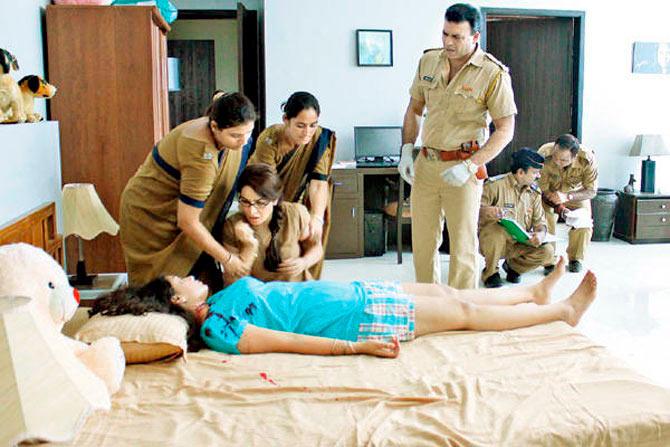 Partially based on the Noida double murder case, the low-profile Rahasya didn't garner much attention at the box office despite fairly good reviews.
Keenly following the traditions of a suspense narrative, the Manish Gupta feature manufactures its own brand of motives to lend the drama its big, climatic revelation.
No One Killed Jessica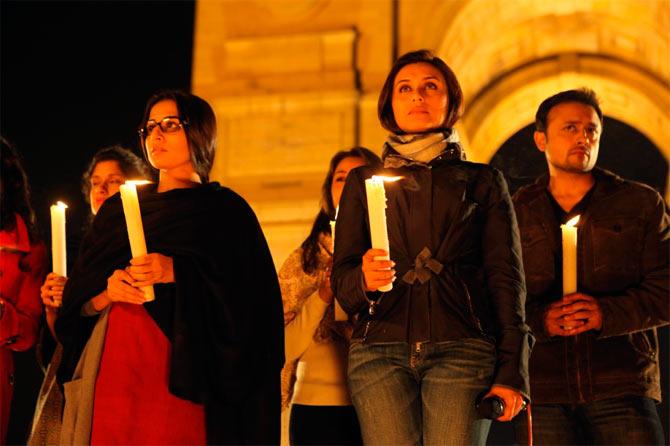 Raj Kumar Gupta's No One Killed Jessica pitches two fine actresses -- Rani Mukerji and Vidya Balan -- as two strong-willed women fighting to achieve justice for a murder most foul.
Based on the 1999 Jessica Lal murder, wherein a young model and celebrity barmaid was shot to death at a socialite party, its cinematic interpretation is drowned in too much melodrama to create the impact it set out to.
Paanch
One of Anurag Kashyap's best works, Paanch has acquired a cult status by virtue of word-of-mouth alone.
Loosely inspired by Pune's Joshi-Abhyankar serial murders that took place in the mid-1970s, the film revolves around a wanton rock band and their heinous activities in a state of mad addiction.
Ankur Arora Murder Case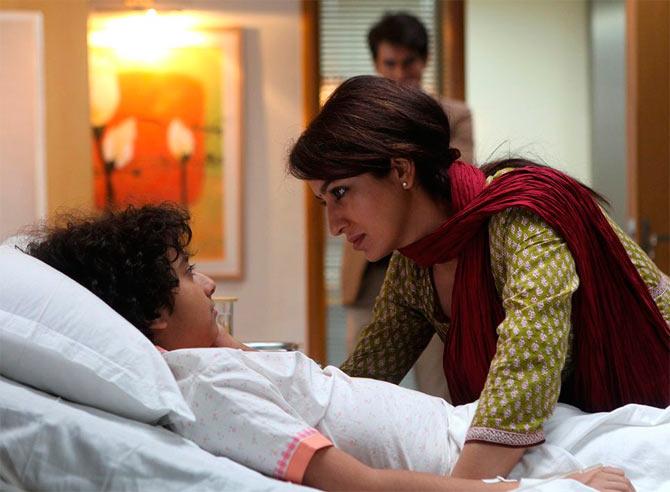 Ankur Arora Murder Case is a competent effort from director Suhail Tatari to highlight the loss of a child's life owing to medical negligence.
Based on true events, it's a discomforting reminder of how the man we trust to heal and treat like God is only human, at times a reprehensibly irresponsible one.
Not a Love Story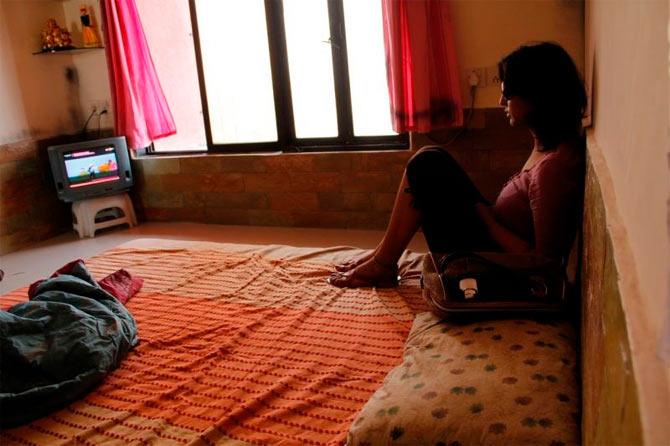 In the out-of-form Ram Gopal Varma directed Not A Love Story based on the 2008 Neeraj Grover murder by Emile Jerome Mathew and his actress girlfriend Maria Susairaj, the focus is more on the heroine's anatomy than the crime.
With the obscene camera angles taking so much of the viewer's attention, it's easy to overlook the credibility of the odd ardour he justifies among the protagonists.
Provoked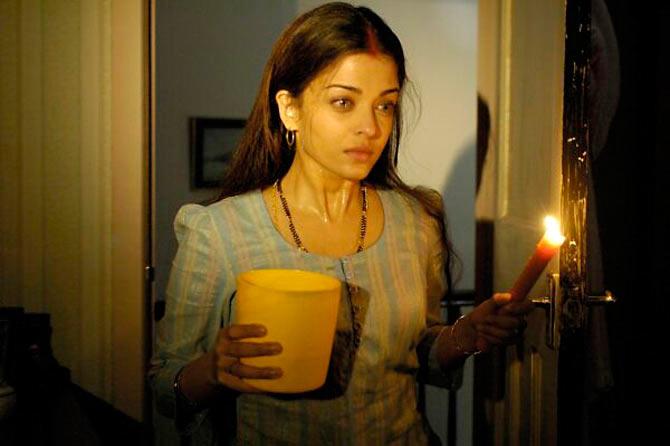 Not all harm is born out of cruelty.
Unable to take any more of the physical abuse meted at her, a timid wife sets her husband on fire in a moment of unexplained rage.
Aishwarya Rai does well to create sympathy for and as Kiranjit Ahluwalia on whose life story Jag Mundhra's movie is adapted.
The Stoneman Murders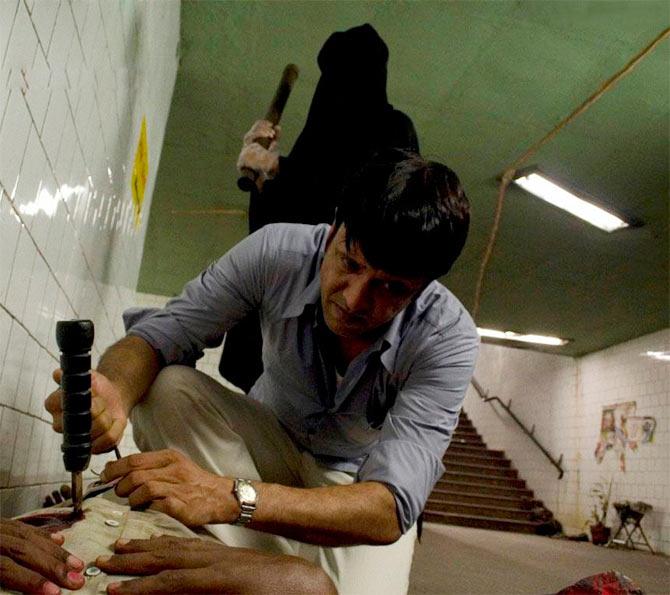 Another real-turned-reel premise from Manish Gupta takes its inspiration from Mumbai's Stoneman serial killings in the 1980s involving an unidentified man smashing the skulls of unsuspecting pavement dwellers with a large stone.
A grim tale told in a manner most engaging, The Stoneman Murder is a tad underrated than it ought to.
Achanak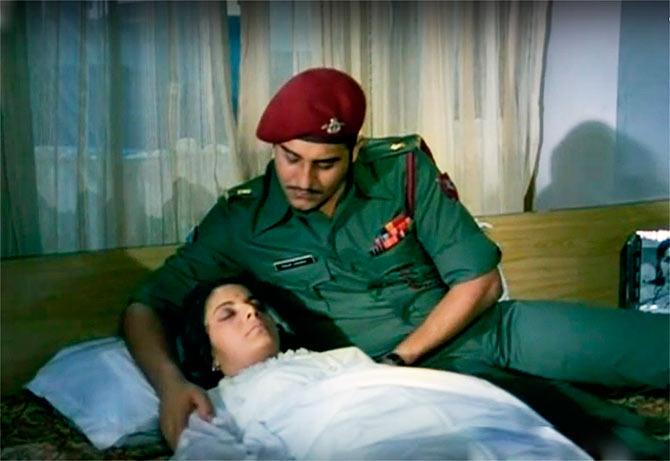 Gulzar's Achanak boasts of a compelling performance from Vinod Khanna with whom he developed a fine-tuning in the course of several projects.
Part of its plot -- an armyman kills his wife and best friend after learning about their affair and turns himself in to the cops -- is a fictionalised account of the famous 1958 Kawas Manekshaw Nanavati case.
Yeh Raaste Hain Pyaar Ke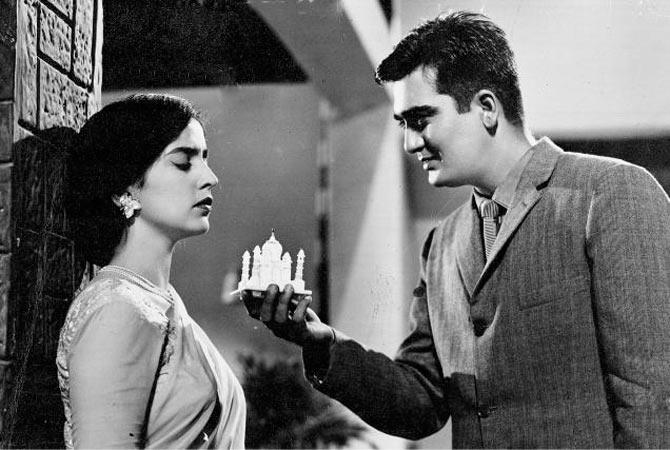 Sunil Dutt's black and white courtroom drama, Yeh Raaste Hain Pyaar Ke co-starring Leela Naidu as his Paris-born wife and Rehman as the betraying friend, despite the disclaimer in the opening credits, takes obvious inspiration from the Nanavati passion crime.
Ultimately though, it brings in the morality factor of the unfaltering Hindi film heroine and alters the intent to lessen her sin.