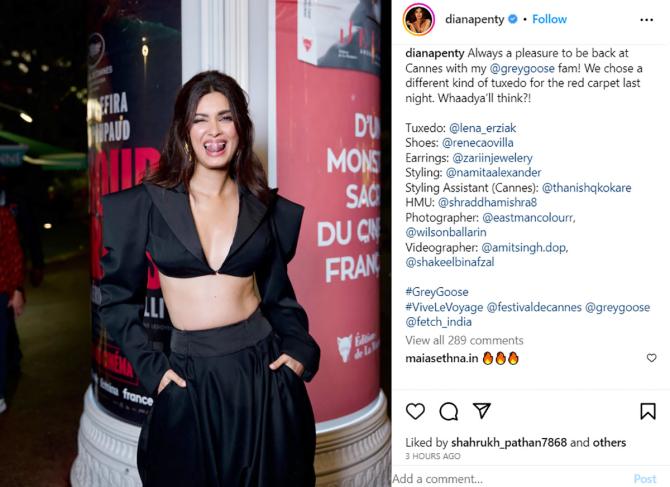 From tassels to a tuxedo!
Diana Penty picked black for the next round of her Cannes fashion parade.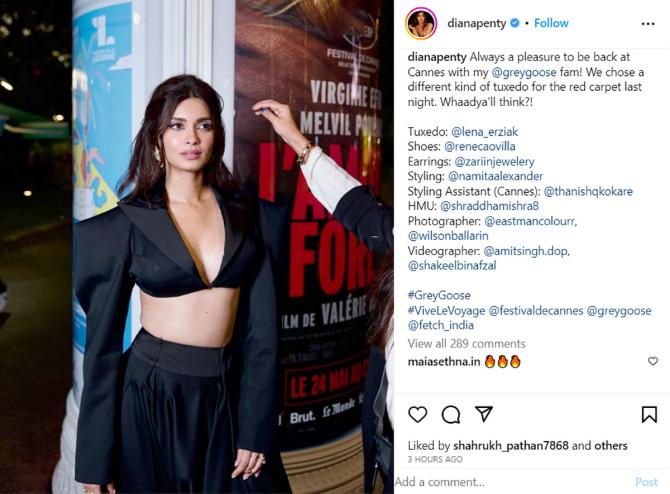 Diana wore a black tuxedo with a difference, highlighted by a deep neckline.
Diana's soft features -- opting for minimal makeup -- added a chic touch to this apparent male attire.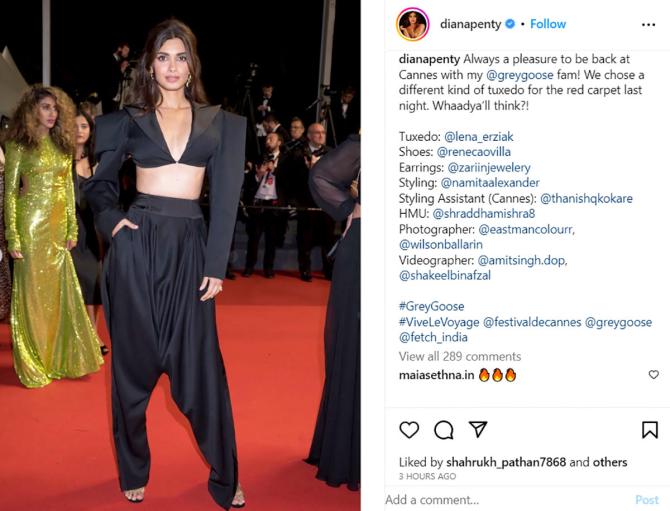 'Always a pleasure to be back at Cannes with my @greygoose fam! We chose a different kind of tuxedo for the red carpet last night. Whaadya'll think?!' Diana asks us
Prior to this, Diana wore a black tassel dress and a glittery outfit for her Cannes appearances.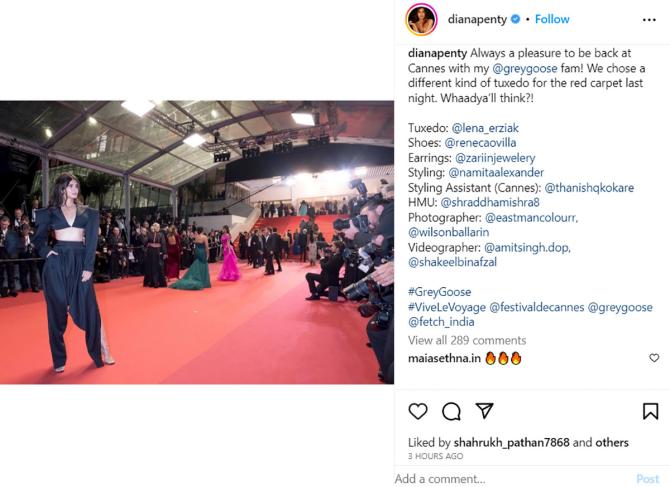 Excited about her second Cannes appearance -- she was here before, in 2019 -- Diana, representing Grey Goose, says, 'India has seen great recognition and appreciation at the prestigious Cannes Film Festival in recent years. I am excited to be a part of the event again this year. I look forward to celebrating the experience.'
She looked stunning in an all gold attire for her first look -- a mini Celia Kritharioti golden dress full of tassels.