... from Canada!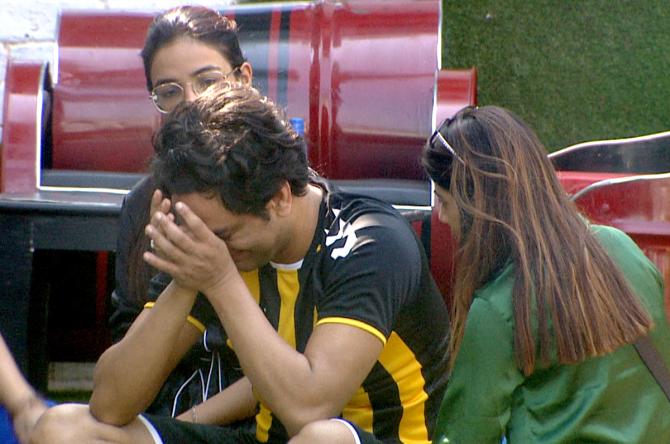 Monday's episode begins witH Vikas Gupta getting upset with Arshi Khan for stealing his personal stuff. They start fighting again, as Arshi drags Gupta's mother into their fight.
Vikas is so agitated by Arshi's provocation that he removes his mic and goes in the garden area with Aly.
Arshi calls Vikas a crybaby and defends herself saying she hasn't spoken about his family.
Abhinav Shukla tries to explain to Arshi where she is going wrong . Even Rakhi Sawant supports Vikas in their fight.
She tells Rubina Dilaik that Arshi likes using personal details about others in the game.
Most of the housemates console Vikas as he breaks down.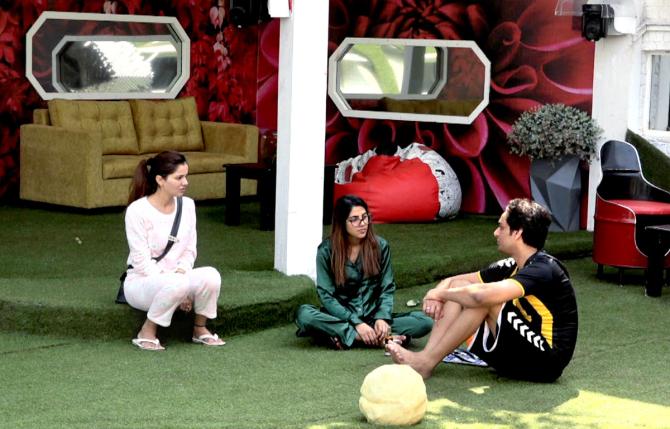 Jasmin confronts Arshi and asks her to stay away from Vikas.
Aly also tells her not to play dirty in the game.
In the garden area, Vikas reveals intimate details about his life to Rubina and Nikki.
He talks about being in a relationship with a contestant from his season and how that person had ruined his life.
Both Rubina and Nikki are shocked.
Later, in the kitchen area, Rakhi gives gyaan to Rahul Vaidya about potatoes and why they are good to consume.
Aly and Vaidya have fun chatting with Rakhi as she continues with her bizarre explanation and states she has secured an MBBS degree from Canada.
The whole conversation is hilarious.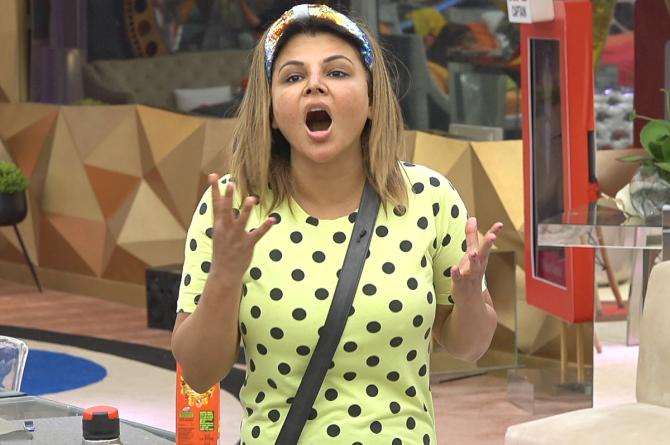 Nikki and Abhinav discuss their alliances.
She makes it clear that she is supporting Rahul Vaidya.
Rahul, on the other hand, teases Nikki and Vikas as he feels something is fishy between them.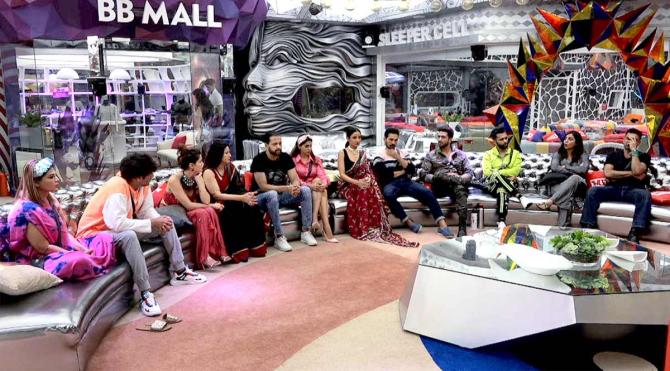 Soon the nomination task begins and Ms Tamboli is asked to save two contestants.
She saves Rahul and Rubina.
Aly saves Jasmin and Rahul.
Arshi saves Aly and Eijaz.
Rakhi saves Rubina and Abhinav whereas Eijaz picks Aly and Sonali.
Rubina saves her husband along with Nikki.
Abhinav saves Rahul Mahajan and Rubina.
Jasmin saves Aly and Abhinav.
Rahul Vaidya saves Nikki and Aly.
Rahul Mahajan picks Abhinav and Eijaz.
Lastly, Sonali Phogat saves Arshi and Rahul Vaidya.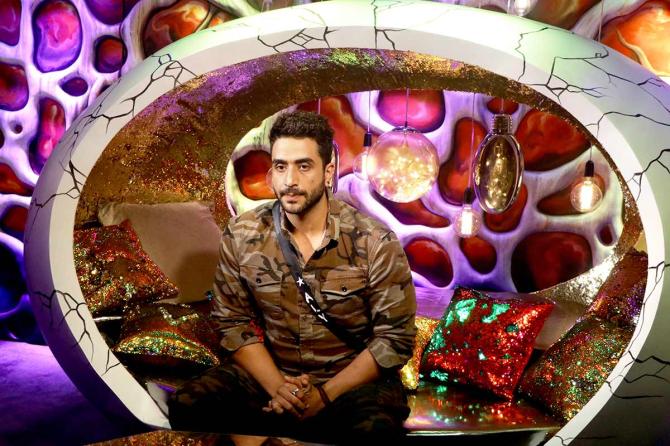 Despite the nomination task, the whole house gets nominated as Bigg Boss finds Nikki and Aly breaking the rule by discussing the nominations.
Everyone is surprised and upset with them.
Nikki tries to defend herself no one believes her.
Vikas Gupta is the only safe contestant this week as he is the captain.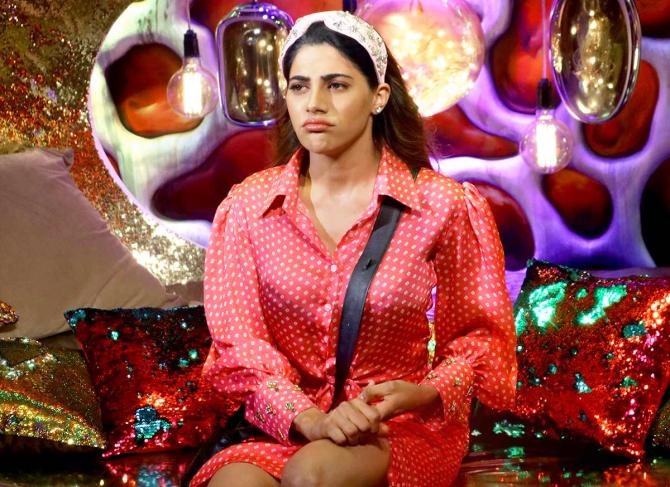 A luxury task is announced and the Indian Idol singer ends up winning the hamper.
He decides to share it with Aly, Shukla, Nikki and Rakhi Sawant.