Asim Riaz, who has been grabbing limelight lately because of his fights with Siddharth Shukla, seems to have found someone special inside the Bigg Boss house.
Day 59 inside Bigg Boss 13 starts with Asim Riaz's conversation with Himanshi Khurrana. They have been friends since the beginning and now, Asim seems to have grown fond of her.
He expresses his feelings but says that he will not cross the line, as he knows she is committed to someone else.
Asim assures Himanshi that he will protect her inside the Bigg Boss house.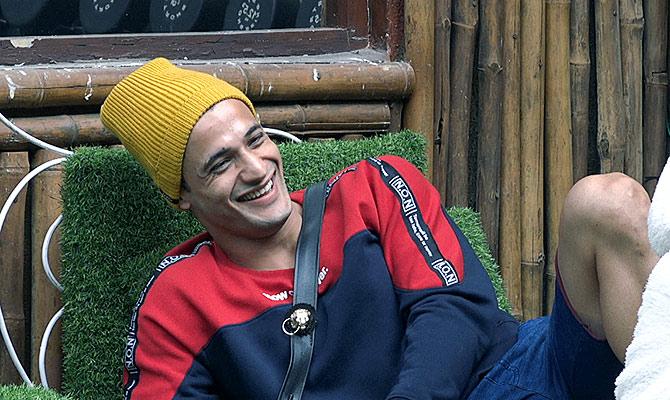 In the kitchen area, Siddharth Shukla joins Paras Chhabra and Mahira Sharma having breakfast.
But he cribs about the parathas, as they are burnt and taste bitter.
He feels Rashami Desai shouldn't have made the parathas if she did not want to cook properly.
Rashami tries to defend herself and when she leaves, Sid states that she lies so innocently that she can make anyone look bad.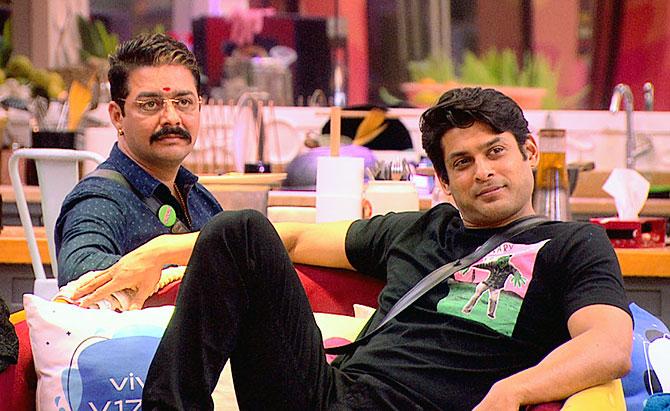 Later, in the afternoon, it's time for the contestants to get ready for the captaincy task called BB college.
Housemates are divided in two groups: teachers and students.
Shehnaaz Gill, Siddharth, Hindustani Bhau and Himanshi are teachers and the rest are the students.
The teachers have been given scooters, which they have to protect and the students have to destroy them.
They can either attend a lecture or bunk it and try to ruin the scooter of an individual they don't want in the captaincy race.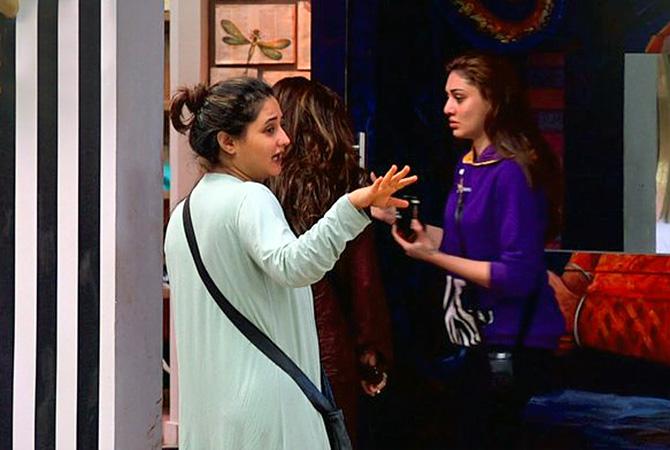 As for the students, if they attend a lecture, they can earn an apple from their teacher at the end.
The students have to collect as many apples as possible and protect them from getting stolen.
The teacher with the cleanest scooter and the student with maximum apples will compete for captaincy.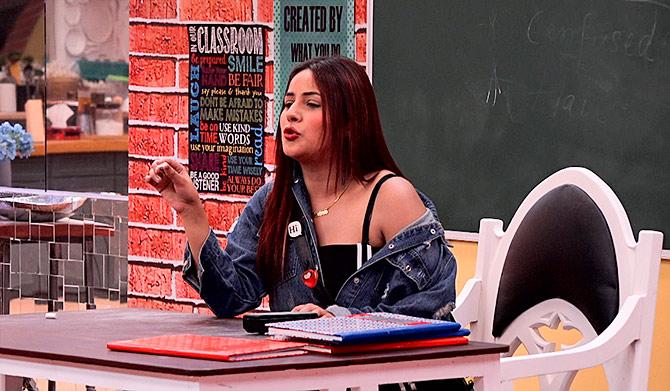 Shehnaaz takes the first lecture as an English teacher. She entertains everyone with her quirky antics and hilarious English.
Her banter with Paras and Vishal Aditya Singh is fun but Asim and Shefali Jariwala walk out from class and try to destroy her scooter with paint.
In the end, Shenaaz gives an apple to Vishal, which Asim eventually steals.
Bhau takes the next lecture as the Hindi teacher.
Vishal bunks his lecture and destroys his scooter. He paints Himanshi's scooter as well.
But Paras and Mahira are upset with him as they had decided not to target Bhau initially.
Bhau gives an apple to Shefali.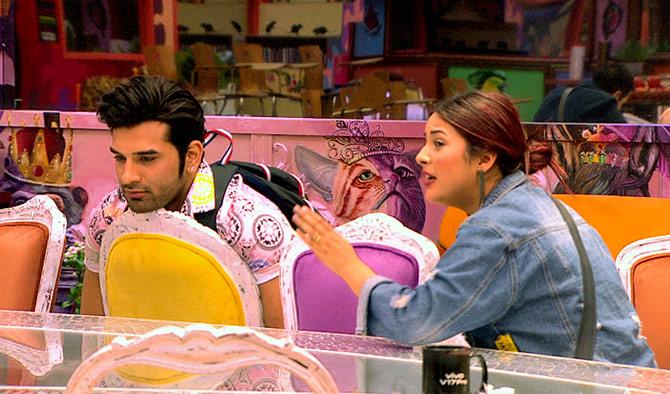 Siddharth takes dance class next.
Before greeting his students, he is called to the confession room and asked to take a birthday cake for Mahira.
Sid returns to class and and asks everyone to wish Mahira a happy birthday.
A cake-cutting session follows and everyone enjoys the dance lecture.
Sid wants to give the apple to Rashami but she doesn't attend the lecture, so Vishal gets the apple.
Asim tries to steal Vishal's apple once again but Mahira protects it.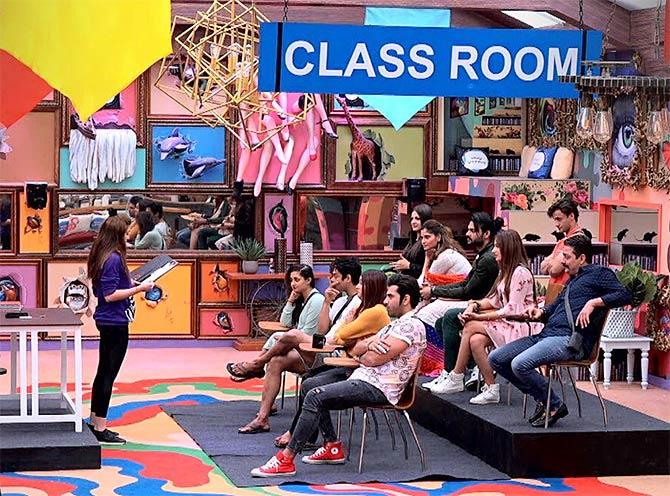 Himanshi is the last to take the lecture.
When Paras tries to act over smart in her class, she asks him to leave.
Vishal attends her lecture despite everyone asking him not to.
At the end, Himanshi gives her apple to Shefali.
---
Namrata Thakker has been covering the entertainment beat for more than seven years and has quite the eye for celebrity fashion. She can be contacted at movies@rediff.co.in
---