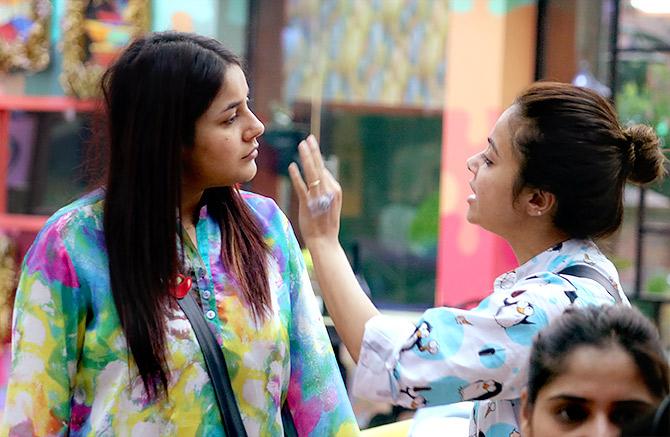 Day 58 on Bigg Boss 13 starts with Himanshi Khurrana trying to sort things out with Siddharth Shukla, with Shefali Jariwala and Devoleena Bhattacharjee listening in.
Himanshi fails to convince Sid as she changes her statement once Devo starts speaking. He realises that Himanshi is lying and walks away despite her repeated 'sorrys'.
Siddharth and Shehnaaz Gill try to pull Arti Singh's leg but their friendly banter backfires as Singh gets irritated and starts yelling.
Sid, meanwhile, enjoys the whole session.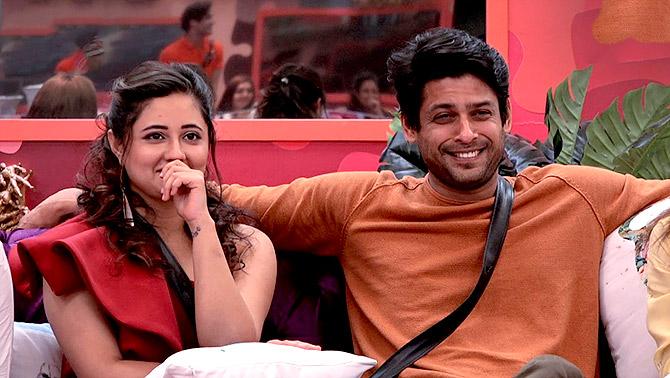 It's time for the week's nominations.
Since Himanshi is the captain, she is declared safe and gets a special power to send a housemate in the danger zone.
Himanshi chooses Mahira Sharma, upsetting her.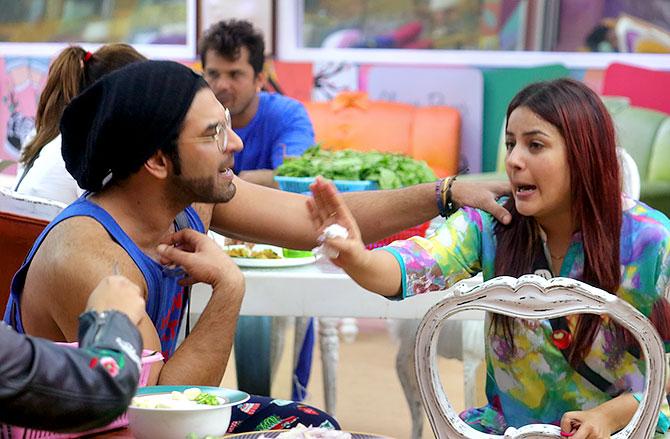 The contestants have to nominate two members from the house for eviction. Rashami and Devoleena choose Bhau and Shehnaaz, Shukla picks and Rashami.
Asim nominates Shehnaaz and Paras.
When Arti nominates Vishal and Paras, she gets into a fight with the latter. They start yelling at each other but no one intervenes, including Siddharth.
This upsets Arti big time and she breaks down.
Though Sid comes to talk to her, their conversation doesn't end well. Arti suffers from an anxiety attack.
Mahira, Paras, Bhau, Shefali, Shehnaaz and Arti are in the danger zone this week.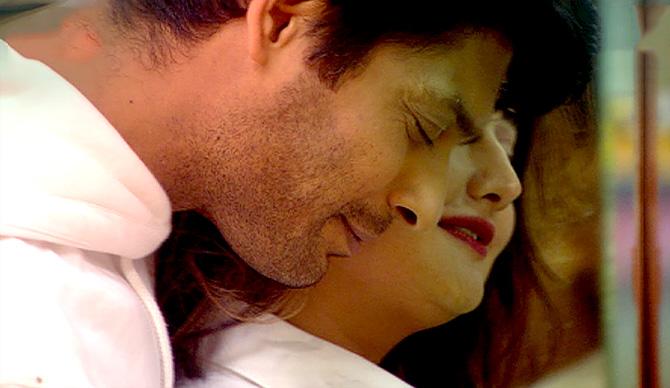 To lighten the mood, Bigg Boss announces a fun task in the evening.
Rashami and Siddharth have to recreate the romantic track from their hit show Dil Se Dil Tak. Watching the same on the MeTV, everyone is surprised with their amazing chemistry. Shenaaz even says that Sid and Rashami should be with each other as they look great together.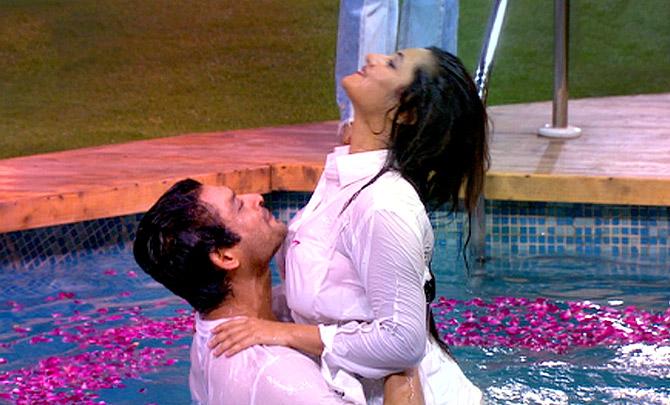 Shehnaaz is appointed as the director and has an hour to shoot their video.
Sid and Rashami work together without fighting or throwing tantrums. In fact, they look very comfortable with each other and their chemistry is on fire.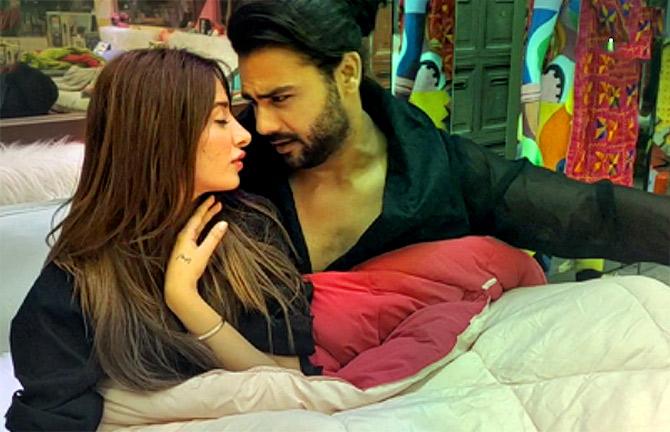 Mahira and Vishal also have to make a video and their director is Paras.
They look cute together but their chemistry isn't sizzling at all.
Their video seems more fun than romantic.
Do you think Siddharth and Rashami share a sizzling chemistry? VOTE