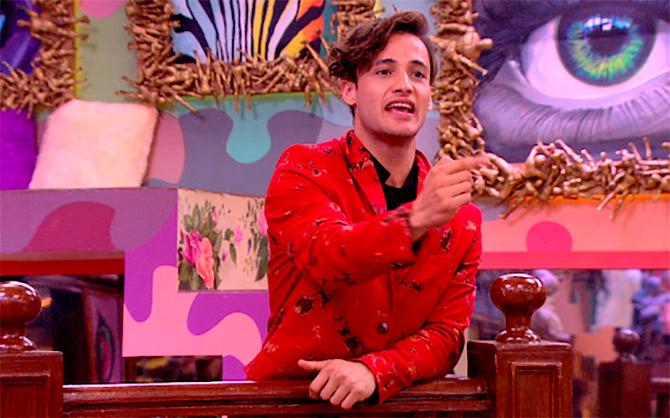 When we asked you, dear readers, if Himanshi Khurana should be the captain on Bigg Boss 13 this week, you chose everyone's favourite, Siddharth Shukla.
He almost did win too, but Shefali Jariwala picked Himanshi as the winner.
This irks everyone everyone in the house and they refuse to carry out any household duties.
In a surprise elimination, Khesari Lal Yadav gets shown the door.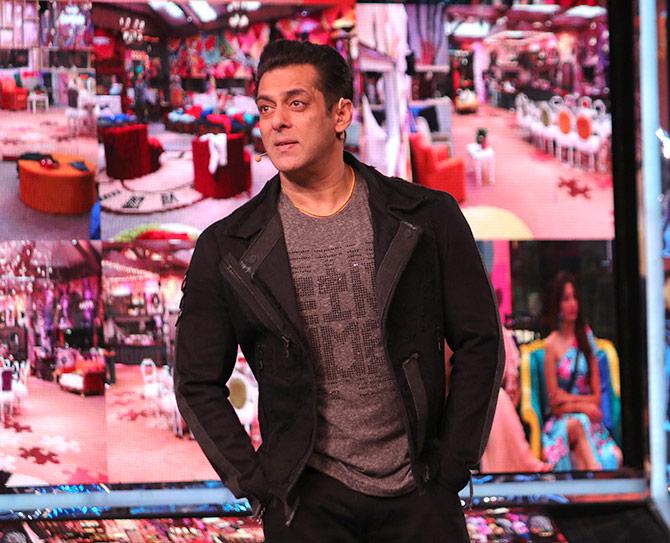 On Weekend Ka Vaar, Salman Khan pulls up all the contestants for fighting without any reason.
He reprimands Himanshi for pushing Shehnaaz Gill during the captaincy task and says he would not mind throwing her out of the house this very minute.
Salman taunts Siddharth and Asim for their ugly behaviour and asks them to actually fight once and for all rather just push each other everyday.
He asks Shefali about the captaincy task and how Himanshi ended up winning it. Shefali tries to explain but agrees that she should have been more vigilant and unbiased.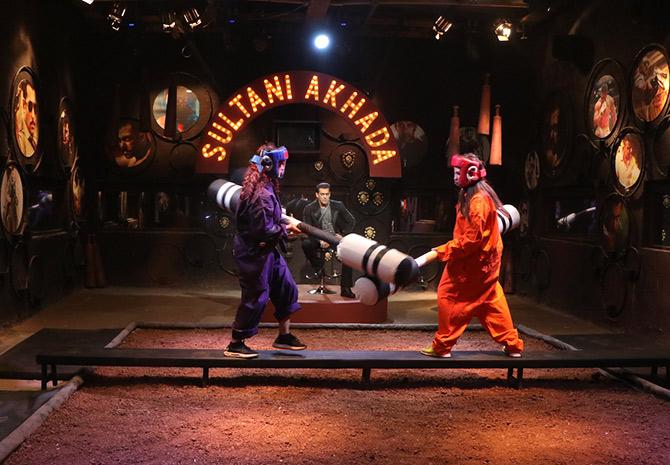 It's time for Sultani Akhada and Salman wants Asim and Sid to fight it out but the makers decide to send Shehnaaz-Himanshi instead.
Khan is upset and expresses it.
Himanshi wins fair and square this time.
Salman declares Rashami and Sid safe, leaving Devoleena and Arti Singh in the danger zone.
On Sunday, we see Sid and Asim talking about Rashami, and by the end of it, they make up and hug.
When Salman meets the contestants through MeTV, he announces that Devoleena and Arti have received the same amount of votes and therefore, will have to leave the house after the episode ends. All the contestants are taken aback.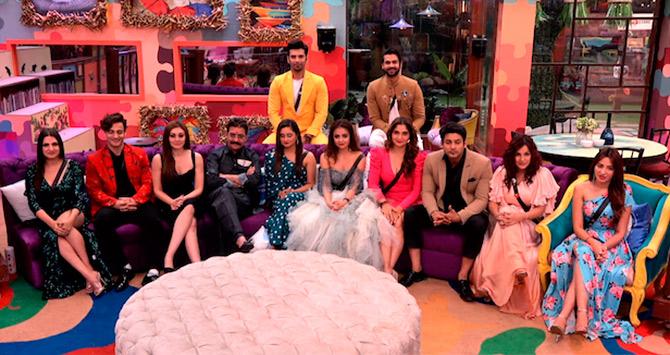 It's time to play the galatfemi ke gubarre game.
The housemates reveal their innermost feelings and this even leads to a few fights.
The guest panel are guest panel for this round includes Jay Bhanushali, Mahhi Vij, Parag Tyagi, Akanksha Puri and Umar Riaz.
Since Jay and Mahhi are friends with Rashami and Siddharth, they talk about their game and also defend Siddharth in his fight with Asim.
Jay feels Sid is a time bomb even in real life and that's how you see him in the show as well.
While they have good things to say about Shukla, Mahhi and Jay are disappointed with Rashami and feel she looks weaker than before.
Parag Tyagi feels his wife Shefali Jariwala is the strongest contestant from the newer lot. He adds that he is hurt by Paras Chhabra's comments on her when he linked her with Asim.
Chhabra's girlfriend Akanksha tries to defend him but Salman tells her that Paras is wrong in passing such remarks.
Khan then pulls Akanksha's leg and asks her if she is okay with Paras having fun with other girls inside the house.
He has a good time grilling Akanksha and talking about her relationship with Paras.
Asim's brother Umar puts across his point nicely and explains just why Asim got so upset with Shukla.
He says Sid needs to give respect to earn it back and that's the biggest issue between Asim and him.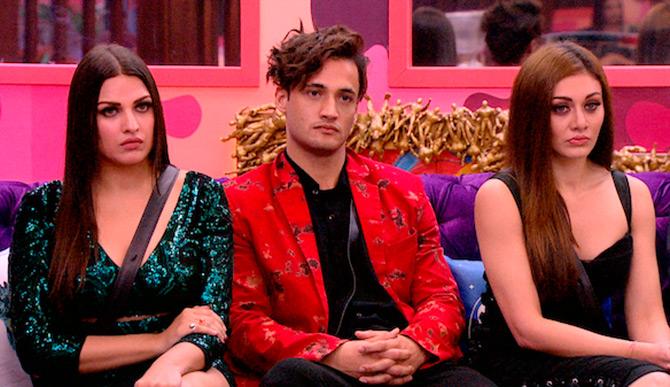 Rannvijay Singh makes an appearance, and he plays the game BB sitaare, wherein housemates are called in jodis and asked to pick a contestant they think doesn't deserve to be on the BB sitaare wall.
Rashami and Devoleena have a huge fight with Paras.
In the end, Shehnaaz, Arti, Shukla, Shefali, Bhau and Vishal are declared as the BB sitaare.
Rannvijay exits, and Salman plays another fun game with the contestants.
He makes a few statements about particular individuals and asks them to guess who said it by spraying on their face. Arti is the only who gets it right.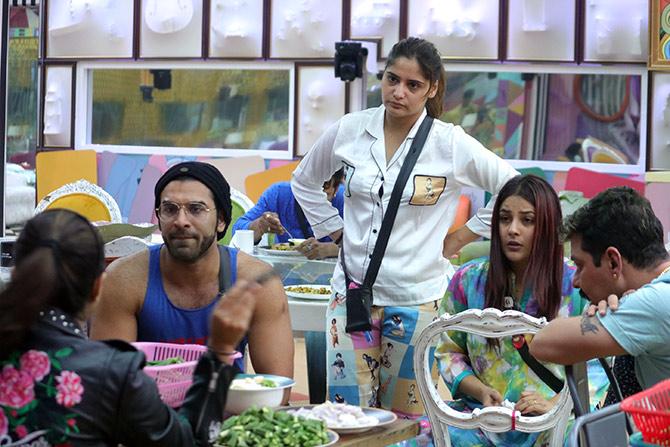 It's time for Devo and Arti to leave the house.
Rashami starts crying whereas Arti says her goodbyes.
Both wait for the exit door to open but it doesn't and Bigg Boss then announces that no one is leaving the house.
Since Khesari was evicted on Friday, both Devo and Arti are safe.
In tonight's episode, the audience will get to see Rashami and Sid romance each other.
Do you think Bigg Boss will succeed in bringing this pair together despite their differences? Tell us in the message board.