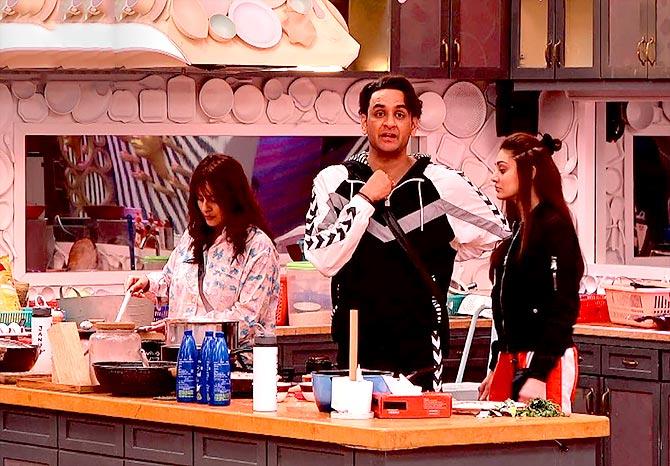 Vikas chats with Himanshi and asks about her equation with Asim. He tells her to keep things clear.
Rashami, meanwhile, tells Himanshi not to friend zone Asim.
The ticket to finale task continues and Vikas threatens everyone that if they go against him, he will not let them stay in the task.
This irks Kashmera and Shehnaaz.
Vikas wins the second round and removes Arti Singh and Vishal from the game.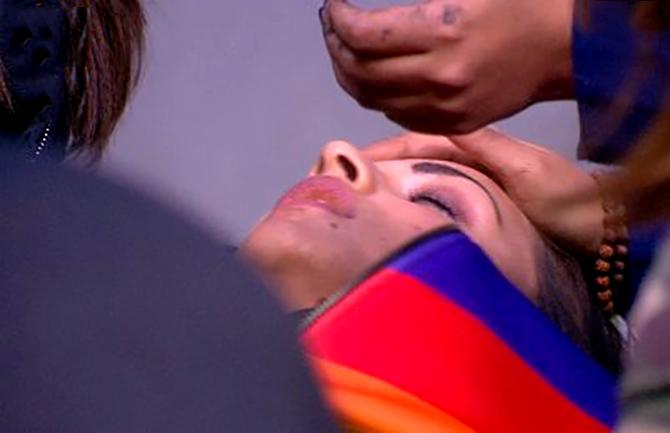 In the next round, Shehbaz and his team try to tackle Gupta, Shefali and Akash.
Himanshi gets hurt and is rushed to the confession room where she gets treated.
The next day, Kashmera patches up with Vikas after he manages to convince Shehbaz that they should save Arti from nominations instead of Vishal.
Since Vikas and Shehbaz won the noton ki baarish challenge, they were given special powers.
Shehnaaz and Sidharth Shukla's love-hate relationship continues, as she first promises not to talk with him but later flips her decision.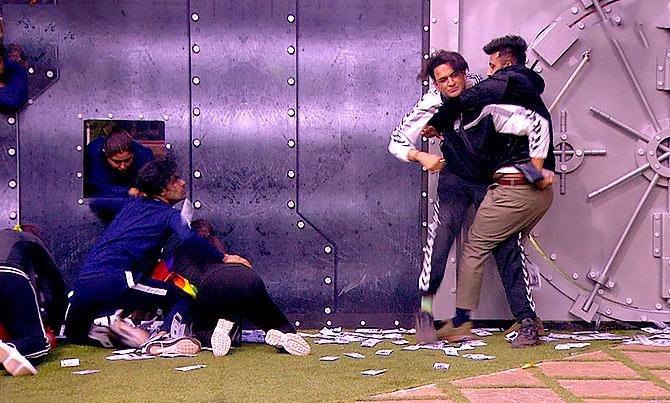 The next day, the housemates are given another task.
Sid and Asim have to sell to three contestants each, and have to convince Vikas, Kashmera and Shehbaz.
While Vikas and Kashmera get convinced by Shukla's selling argument, Shehnaaz goes with Asim.
Sid wins the task but Shehnaaz gets upset with him for making a remark on her flipping behaviour.
She has a showdown with him but goes back to being friends at night.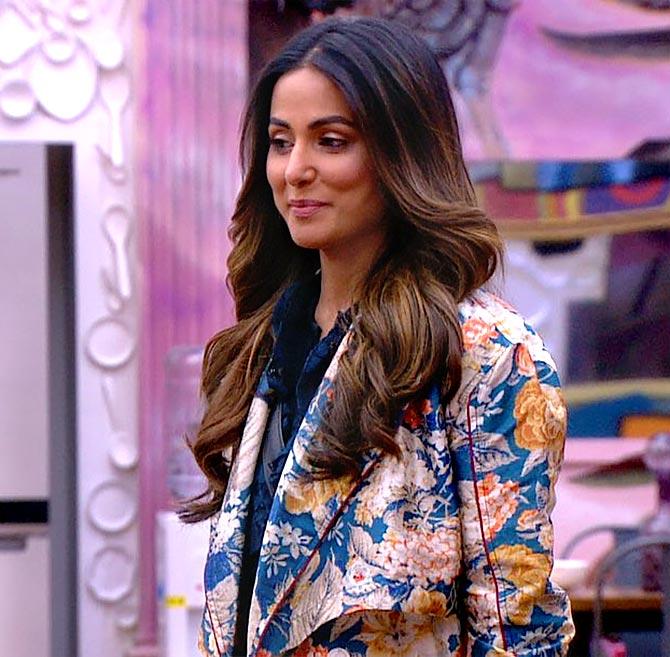 On Sunday, Hina Khan enters the house and plays a fun game with everyone.
She is on the show to promote her upcoming film Hacked.
She meets Salman Khan before making an exit.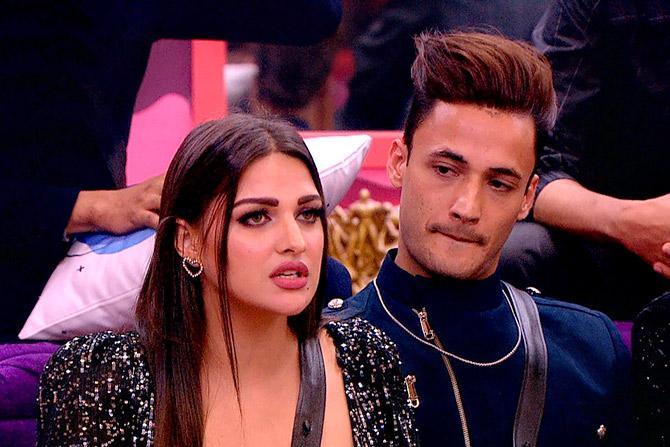 Khan gets straight to work.
He reprimands Asim for asking Himanshi to confess her feelings when she clearly stated that she would do it in the outside world.
He also asks Asim about his girlfriend and whether he has actually broken up with her or not.
Asim clarifies his stance.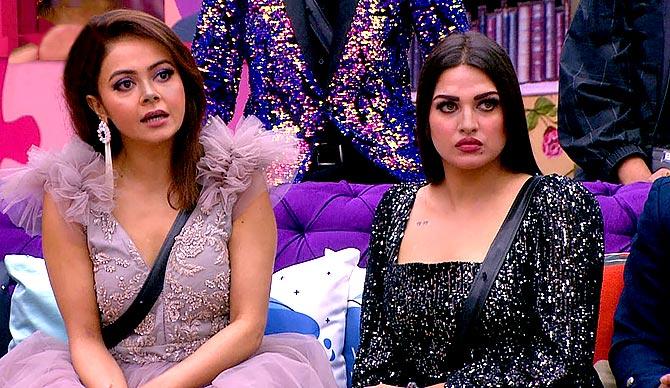 Salman tells Himanshi that she had no right to talk to Asim and Vishal about Arhaan Khan.
Salman plays a clip wherein her entire conversation is shown.
Devoleena blasts Arhaan for doing this after lying to Rashami about marriage and his child.
Rashami is upset as she did not expect Himanshi to discuss about their personal matter in the house.
Himanshi tries to clarify her point but even Salman gets upset with her.
Meanwhile, Asim jumps in and argues with Desai that Himanshi did not do anything wrong.
---
Namrata Thakker has been covering the entertainment beat for more than seven years and has quite the eye for celebrity fashion. She can be contacted at movies@rediff-inc.com
---