Shehnaaz Gill and Sidharth Shukla's friendship seems to be over once and for all. When she got aggressive with him during a task, he swore he would never talk to Shehnaaz again.
Everything's fine in the beginning of the episode, as Sid teases her, and she doesn't mind at all.
But he continues to poke fun at her, and she finally gets irritated and walks away.
Later, Sidharth tells Shehnaaz that he is attached to her. He says he will never hate her in his life but will not stay in touch either after the game is over.
Meanwhile, Paras Chhabra is feeling low. When Mahira asks him what's bothering him, he says his relationship is it's affecting him.
Shefali tells him to sort everything once he is out of the game, as it's not good for anyone to stay in a toxic relationship.
In the bedroom area, Shehnaaz doesn't let Sid sleep, as she's in a playful mood. Eventually, he tells her to stay in her limits.
A little later, Rashami asks Sid why he didn't eat the paratha she made.
The two have fun conversation and Desai leaves saying she is making something special for him.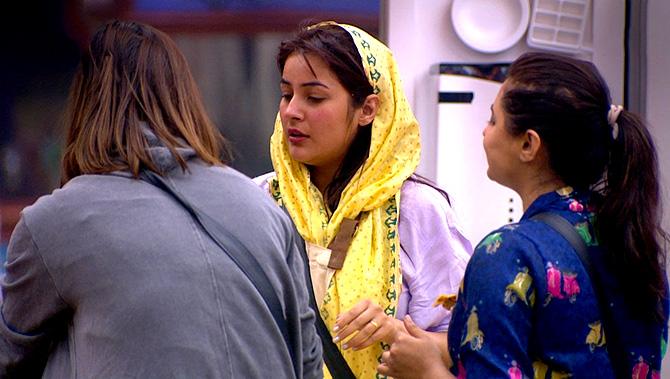 Soon Bigg Boss announces the next captaincy task.
Since Asim and Sid got too aggressive during the Elite Club challenge, they cannot participate in the captaincy task.
Shukla strategises with Paras, Mahira, Arti and Shefali while Asim plans with Vishal Aditya Singh and Rashami.
Shehnaaz joins the latter team, making Sid angry.
As soon as the task starts, everyone pounces on one another.
Jariwala attacks Rashami while Paras stops Vishal from collecting the eggs.
Arti collects the eggs without any trouble.
Shehnaaz tries too but is unable to do so.
The other team puts all the eggs in Mahira's basket.
Finally, Bigg Boss asks everyone to stop as the game gets too aggressive.
Since Mahira has the maximum number of eggs, she is declared the winner. She gets to decide who will be out of the captaincy race and picks Vishal.
Vishal then becomes the sanchalak.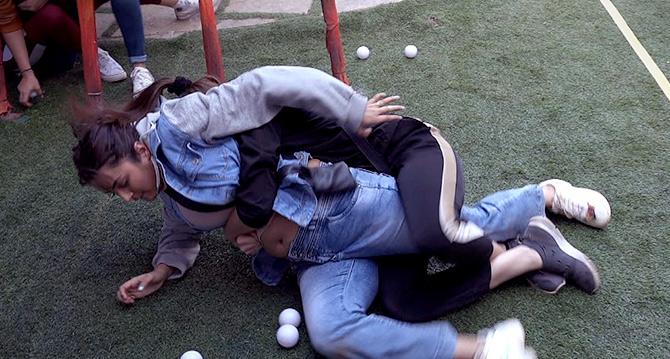 Meanwhile, Shehnaaz is angry with Sid as he stopped Arti from helping her.
She pushes Sid, saying she hates him, and then goes and sits with Asim.
In the garden area, Shehnaaz and Asim have a spat with Sid and Shefali.
Shukla and Shefali constantly make fun of Asim and call him names.
He goes inside the elite club to avoid any confrontation but Shefali continues to provoke him and says if he is man enough, he should come out and fight.
In return, Asim and Shehnaaz also make fun of Shefali.
The captaincy task resumes, and Shefali tackles Shehnaaz whereas Mahira stops Rashami.
Arti collects the eggs and puts in Mahira's basket.
Since Rashami is scared of getting hurt again, she decides to stay away and asks Mahira to let her go.
Shehnaaz tries to collect at least one egg.
The buzzer goes off and Bigg Boss asks Vishal who the winner is.
Everyone is surprised when he says no one.
Vishal explains that as per rules, everyone has to collect their eggs and put it in their own basket, not someone else's.
But he changes his mind and picks Shehnaaz as the winner, as she was the only one who put the egg in her own basket.
Paras, Mahira and Sidharth taunt Shehnaaz for supporting and playing for the other gang, and they ask Sid to stop talking with Shehnaaz.
He agrees and says he will not talk to her from here on.
---
Namrata Thakker has been covering the entertainment beat for more than seven years and has quite the eye for celebrity fashion. She can be contacted at movies@rediff-inc.com
---