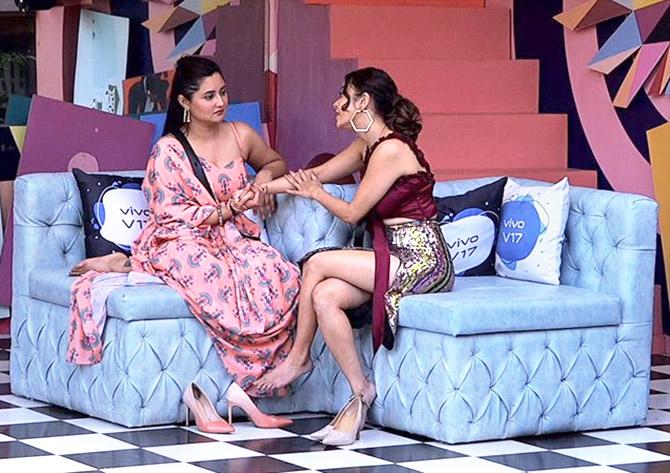 Quite a few interesting personalities have arrived in the Bigg Boss house to make the game even more entertaining. Of course, they will not stay for long.
Bigg Boss announces that everyone's 'connection' will enter the house to support them and to choose an interim captain.
The first to arrive is Rashami's BFF Devoleena Bhattacharjee, who had to leave the show due to health reasons.
Devo votes for Shehnaaz Gill as her interim captaincy contender.
Next, Himanshi Khurana enters the house and Asim Riaz is ecstatic to see her.
As soon as she enters the house, he hugs her and confesses his love. He tells her that he misses her everyday ever since she left.
Himanshi votes for Shehnaaz as well, and the latter is touched.
In the garden area, Asim proposes to Himanshi and asks her to marry him. Everyone starts cheering for them.
She doesn't say yes straightaway but doesn't reject his proposal either.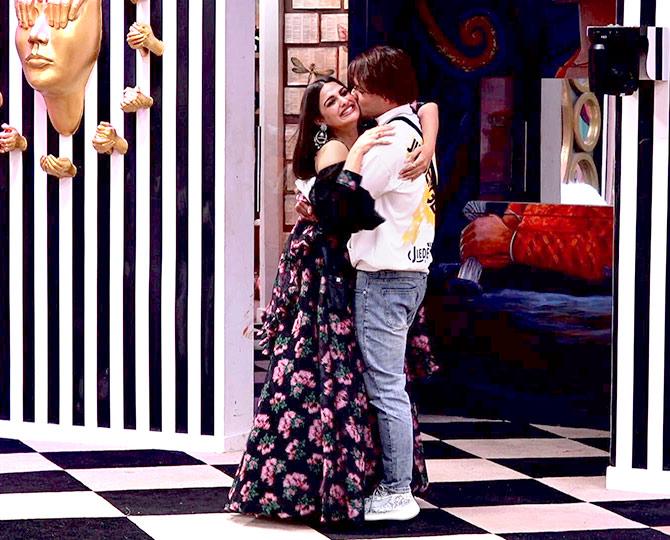 Sid gets upset with Shehnaaz, when she listens to what Himanshi has to say about their controversy and how people are reacting in the outside world.
He feels Khurrana is trying to put down Shehnaaz and yells at her.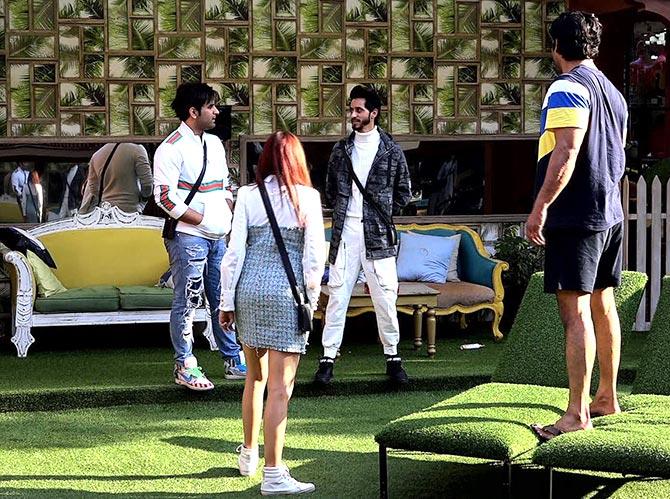 Mahira Sharma's brother Akash arrives and she starts crying as soon as she sees him.
He tells Paras that he was hurt when he called him 'nalla'.
Chhabra apologises and tries to blame Sid for the joke.
Akash chooses Sid as the interim captaincy contender.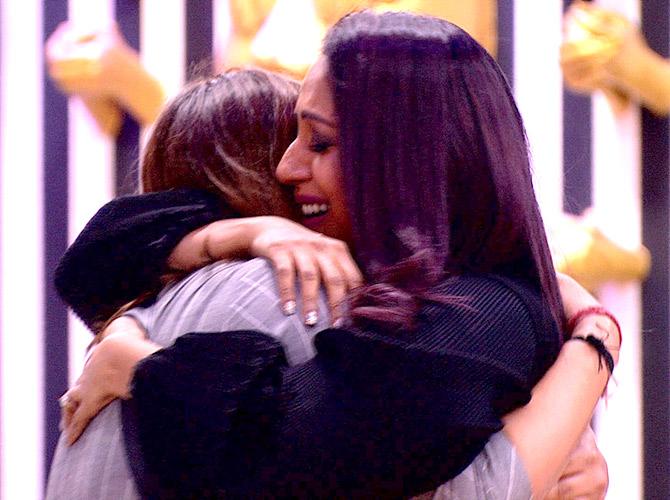 The next to arrive is Arti's sister-in-law Kashmera Shah and she votes for Sid as well.
Arti gets emotional seeing her and they catch up on everything that's happening in the house.
But Kashmera makes a lot of people uncomfortable with her brutal remarks. She especially pulls Vishal Aditya Singh's leg and tells him that he can't be seen anywhere.
She calls Shehnaaz 'fake', upsetting her.
The episode ends just when Vikas Gupta is ready enter the house as Shukla's connection.
---
Namrata Thakker has been covering the entertainment beat for more than seven years and has quite the eye for celebrity fashion. She can be contacted at movies@rediff-inc.com
---