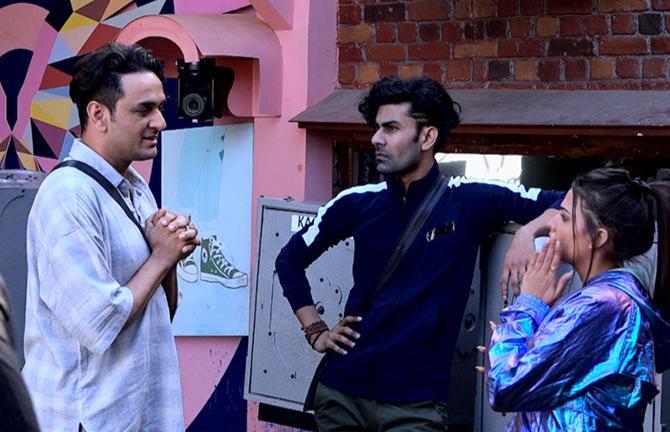 Sidharth Shukla's connection Vikas Gupta is having difficulty getting along with other housemates especially during the task.
Thursday's episode starts with Vikas and Himanshi teasing Asim but their prank backfires as the latter gets upset.
Vikas apologises and walks away.
Shehnaaz Gill, meanwhile, hugs Siddharth Shukla as she 'misses' him.
Sid tells her that she has to live alone eventually, so she should get used to spending time with herself.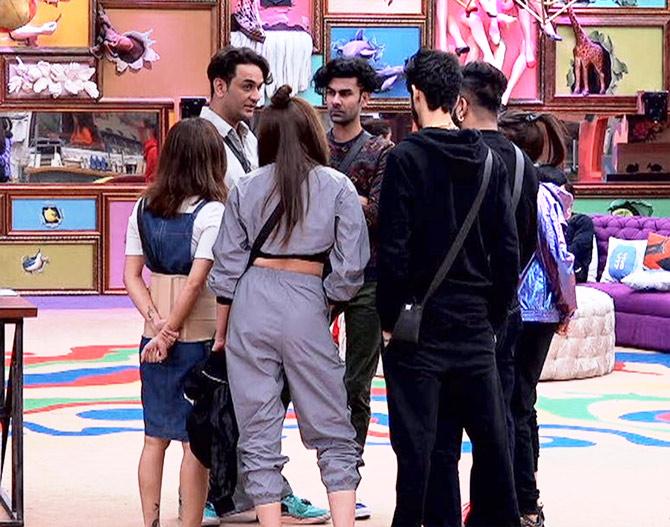 Bigg Boss announces a new task.
Sidharth, Rashami, Paras Chhabra and Mahira Sharma are in one group while Vishal, Shehnaaz, Asim and Arti are in the other group.
The contestants are given dialogues that were spoken in the house and they have to act them out in a fun video.
Sid and Rashami recreate Vishal and Madhurima Tuli's frying pan fight while Paras-Mahira mimic Sid and Shehnaaz's hilarious conversation.
Shehnaaz recreates Arti's famous blanked dialogue and then Vishal, Asim and Arti act out Sid and Rashami's chai fight.
At the end, the new arrivals take a look at the videos but cannot pick a winner.
As a result, none of the contestants get any privileges.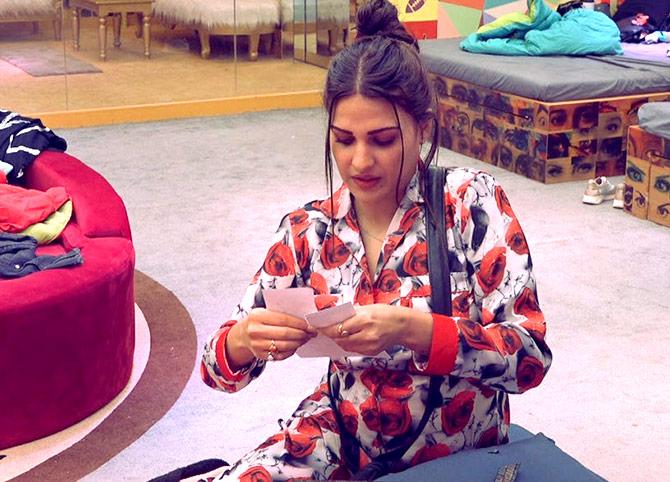 Kashmera Shah asks Rashami to sort things out with Arti but their conversation doesn't end on a good note.
While having a discussion about the game, Kashmera says she can't support Shukla as he is the strongest contender. Instead, she would rather support Shehnaaz or Asim.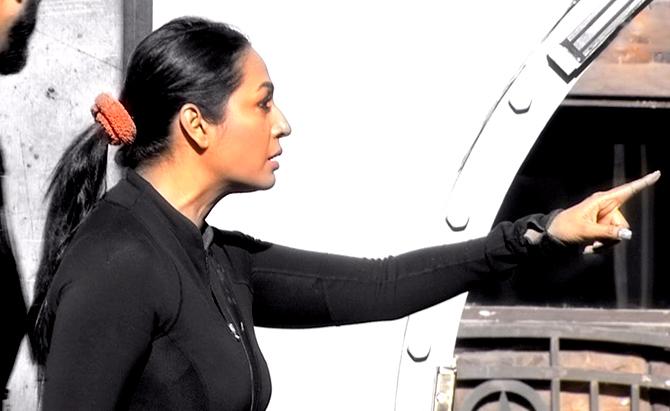 Vikas announces a new task called noton ki baarish.
The new arrials will play on one side and the contestants will be on the other.
Vikas starts strategising with Kashmera and Shehbaaz but his plan backfires as they don't trust him at all.
Kashmera tells him not to dictate the game to her, as she would prefer to play her own.
The task is about to start. Will the 'connections' play well? Only time will tell.
---
Namrata Thakker has been covering the entertainment beat for more than seven years and has quite the eye for celebrity fashion. She can be contacted at movies@rediff-inc.com
---