'My life was not all smiles.'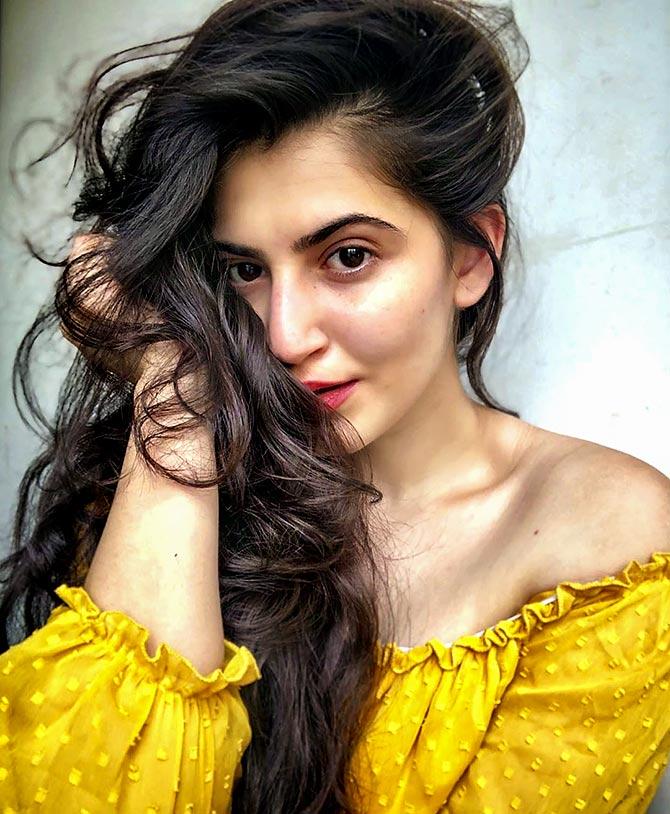 Shivaleeka Oberoi's movie career started when she was 16, but it took many years to bag her first film.
The actress worked as an assistant director to Sajid Nadiadwala on films like Kick and Housefull 3 before she landed her debut lead role in Yeh Saali Aashiqui.
Directed by Cherag Ruparel, the film also sees the debut of Amrish Puri's grandson, Vardhan.
"I think my hard work is getting paid off with Yeh Saali Aashiqui," Shivaleeka tells Rediff.com Contributor Divya Solgama.
Tell us about your journey so far.
The journey started when I was five.
I was -- and still am -- a big Kareena Kapoor fan.
I was like Poo (from Kabhi Khushi Kabhie Gham) in my family and that's what they called me.
My mother has been a teacher for more than 25 years now so she was very adamant that I complete my studies first and then pursue a career.
But I was very clear about what I wanted.
I shared my dream with my mother and she was very supportive.
She got me enrolled at Anupam Kher's acting school. I was only 16 then, and the youngest in my batch.
I was at my cousin's birthday party where Sajid Nadiadwala's mother was present. She was very impressed with my looks and coordinated a meeting with him.
He was impressed with my vision and suggested that I assist him until I get a film.
That's how I did Kick and Housefull 3 as an assistant director.
After that, I auditioned a lot. But out of 20 auditions, I was selected for only one or two ads.
So my life was not all smiles.
I think my hard work is getting paid off with Yeh Saali Aashiqui.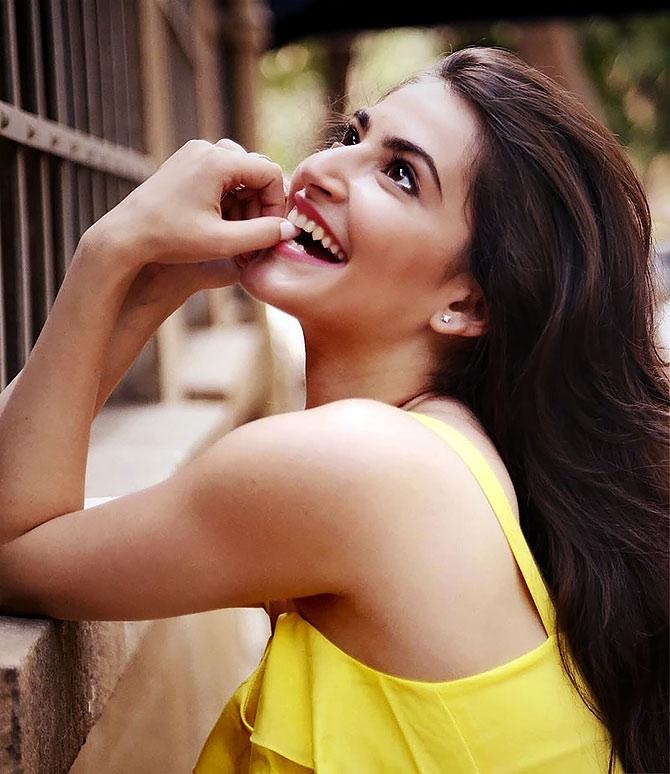 How did you get this film?
I got a call from a casting director and suggested that I do an introduction for the film.
I did that, and got a call the same evening, to play the lead in the movie.
I was quite nervous because my debut was with Amrish Puri's grandson Vardhan.
But he and the team turned out to be warm people.
Your grandfather was a film producer, Mahavir Oberoi. So what took you so long to make your movie debut?
Though my grandfather is a producer, he never really had any connection with the industry.
His first movie as a producer was Sheba And Hercules (1967).
Unfortunately, he passed away when he was producing his second movie.
My father was only 17 years old then.
My mother says I am fulfilling my grandfather's wish today.
I learnt about my grandfather's filmi career only recently.
My parents kept me out of the limelight throughout my life.
Yeh Saali Aashiqui came to me at a point when I was considering taking up South films.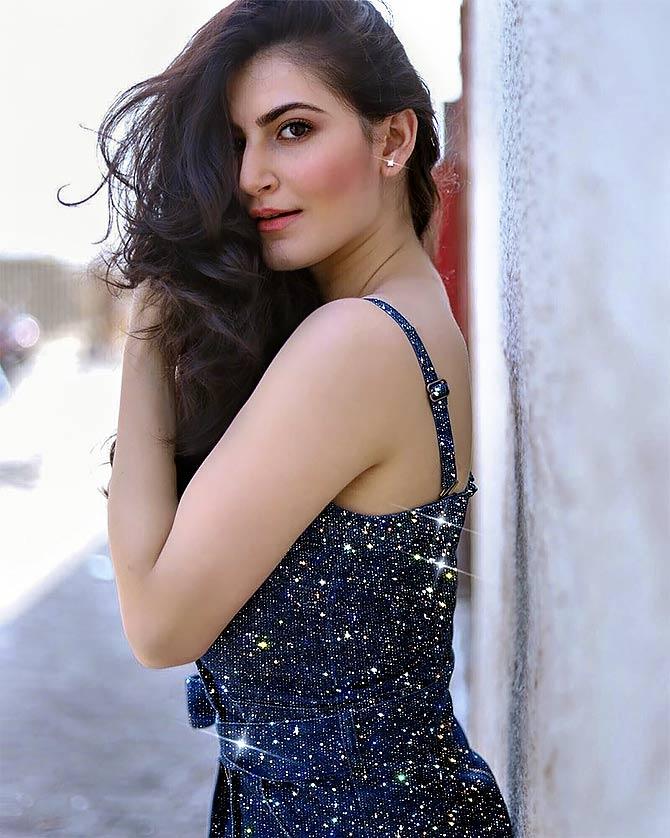 What kind of work did you do on the sets of Kick?
I used to give the clap, call actors on set, help with the call-sheet, manage props, take care of continuity...
At that time, I realised that actors are as human as we are and like every human being goes through with personal issues in their life.
But Salman (Khan) sir never showed his emotions on set.
I have never seen him in a bad mood; the same goes for Jacqueline (Fernandez).
No one threw tantrums.
In fact, Sajid sir gave us so much work that even if you complete it, you genuinely want to help others to finish too.
I used to go home with pain in every inch of my body, but I would be happy at the end of the day with what I had done.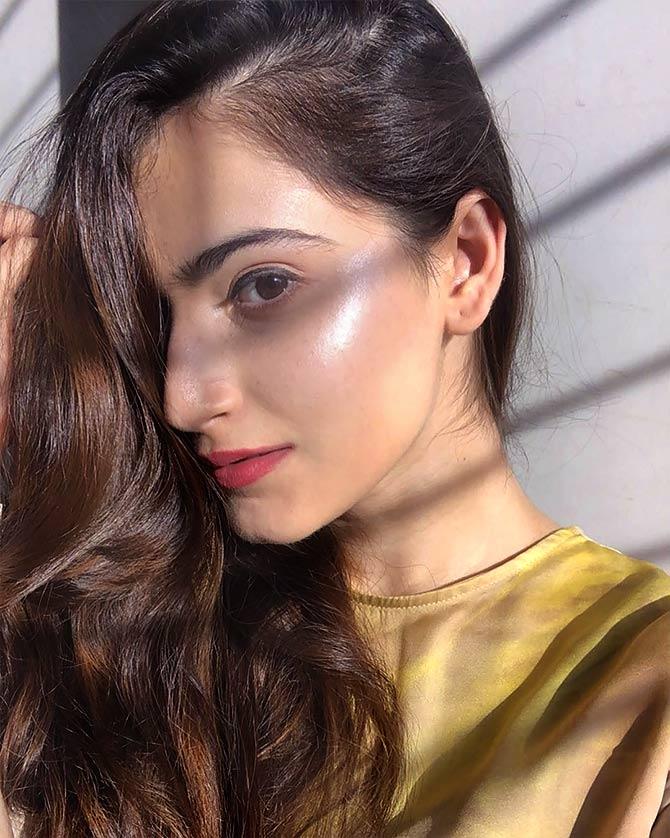 How was your experience in Housefull 3?
Akshay (Kumar) sir is very dedicated.
I remember the call time was from 7 am to 7 pm, but once, he had to shoot an act for the Filmfare awards. So he came on set at 5 am to rehearse.
He gets in to the character instantly.
These little things help you learn so much in life.
Akshay Kumar is known to play pranks. Were you ever a victim?
Yes, he plays all kinds of pranks on everyone.
There's this menthol spray used by actors to clear the throat.
If it goes into your nose, tears will come out from your eyes.
That happened to me on the very first day of the shoot and I was crying like anything while giving the clap.
So Akshay sir made me cry on set! (laughs)
But he had, in fact, done it to everyone on set.
When he realised my tears weren't stopping, he was very sweet and took care of me.
He takes care of each and every person on the sets.
He does not waste a second of a producer's time and money.
It's no wonder that he is doing films back-to-back because people love him so much.
I also had a ball shooting with Sajid-Farhad sir (Housefull 3, directors). They are such fun people in real life!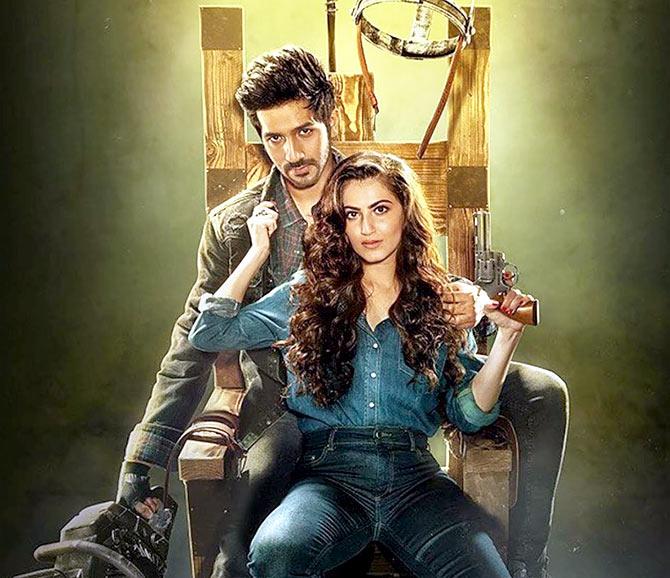 Did you have any fan girl moments?
My fan girl moment was with Salman during the Kick shoot.
On my first day, when he entered the studio, I started shaking!
I told my associate that I would not be able to give the clap because my hand was shaking. But my associate said, 'Don't worry, just do it because after this, you will have to call him for the shots!'
Salman sir would come to the sets on his bike.
One day, he told me, don't walk, sit on my bike, and I will drop you wherever you want to go.
Just imagine, I was sitting behind him! My entire body was shaking!
After about a month of knowing him on set, I actually told him I wanted to marry him when I was five.
He laughed.
It was a very cute moment.
He really took good care of me.
My mama (maternal uncle) works for his Being Human Foundation.
He recently showed the trailer of Yeh Saali Aashiqui to Salman sir, and his response was amazing. He said that he never thought that I would make my debut in films.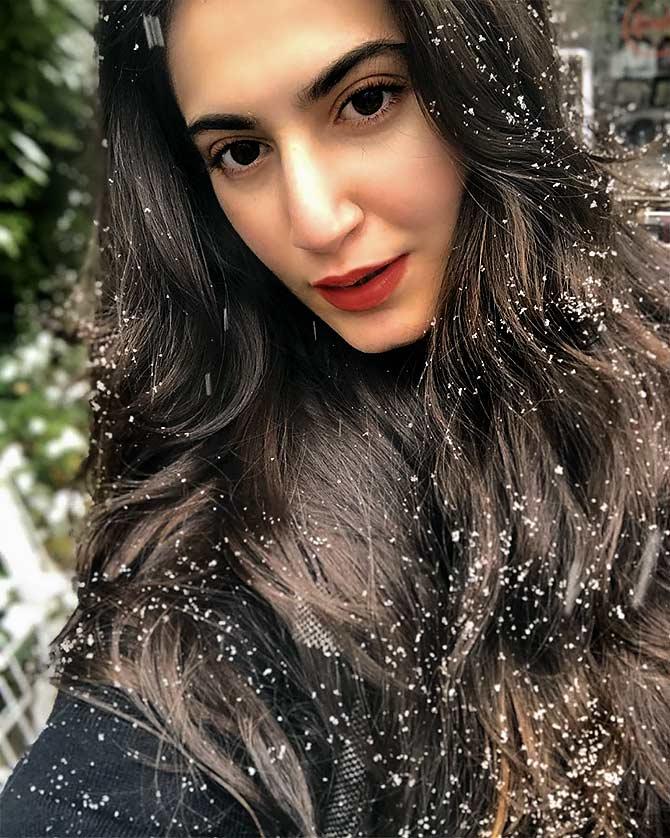 Your next film after Yeh Saali Aashiqui is called Khuda Hafiz, opposite Vidyut Jammwal. Will we see you doing action?
Yes, but a different kind of action.
It's a beautiful, true story.
I play a sweet girl-next-door kind of character, but the storyline is intense.
Vidyut is so humble in real life. He actually opened my eyes to how humble an actor can be even after doing so many films.
He is so disciplined in nature.
I have started taking tips from him in terms of what I should do in life.
---
Divya Solgama loves masala entertainers as well as hard-core realistic films. Divya can be contacted at movies@rediff-inc.com
---