Food makes the world a better place.
You'd think body beautiful obsessed Bollywood starves itself to death.
Instagram shows that's not the case.
Sukanya Verma offers a glimpse of Bollywood's foodie folks.
Alia Bhatt
Even the busiest stars find time to dig into a glass full of delicious strawberries.
Kajol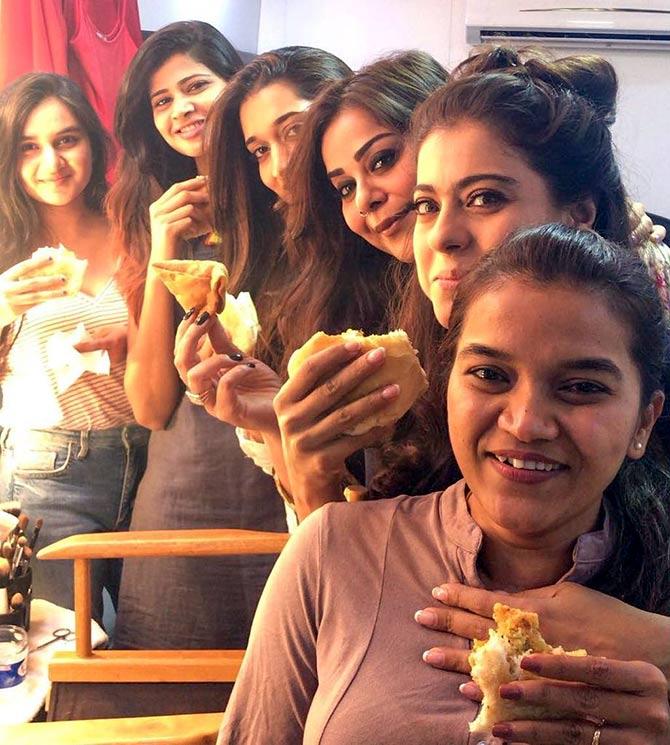 The team that snacks together stays together.
Kajol shows off her team spirit while wolfing down Mumbai's staple vada pav with her entourage.
Rajkummar Rao and Patralekha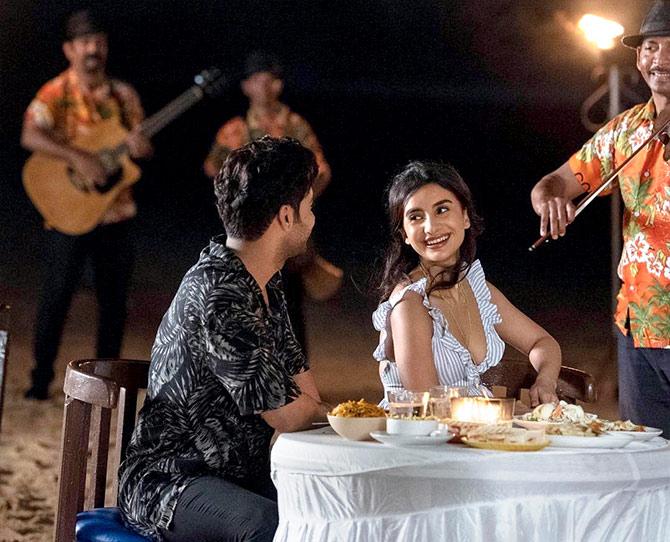 Celebrity couple Rajkummar and Patralekha enjoy a classic candlelight dinner by the beach over live music and delectable khana.
Ananya Panday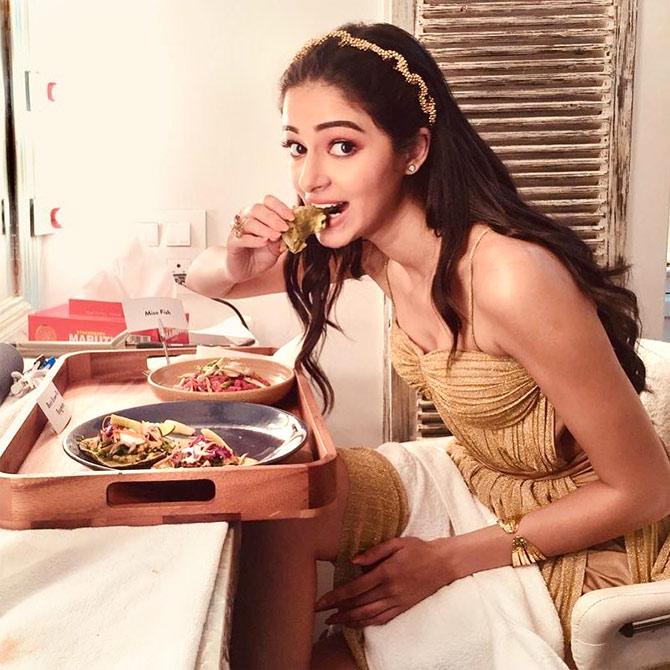 Food and fitness can coexist, Chunky and Bhavana Panday's petite daughter gives us reason to believe so.
Priyanka Chopra Jonas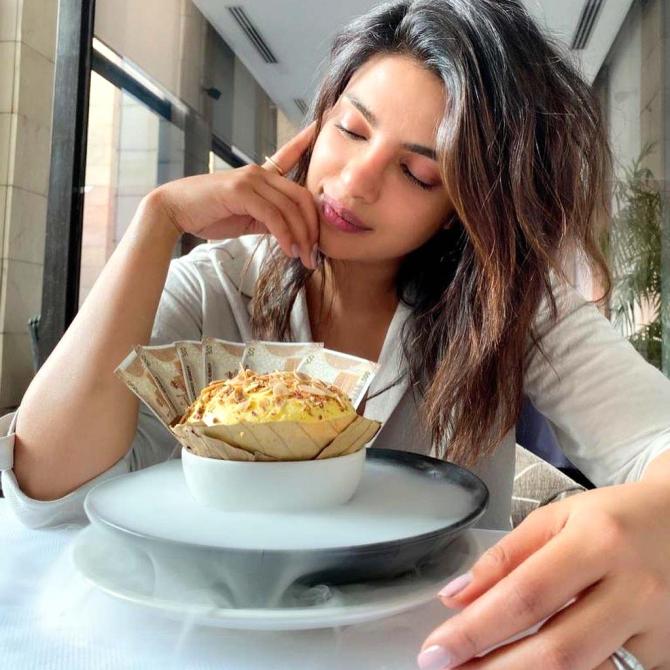 Always wondered what the rich eat? PC is just as amused on her first experience of Delhi's famed Daulat ki chaat.
Diana Penty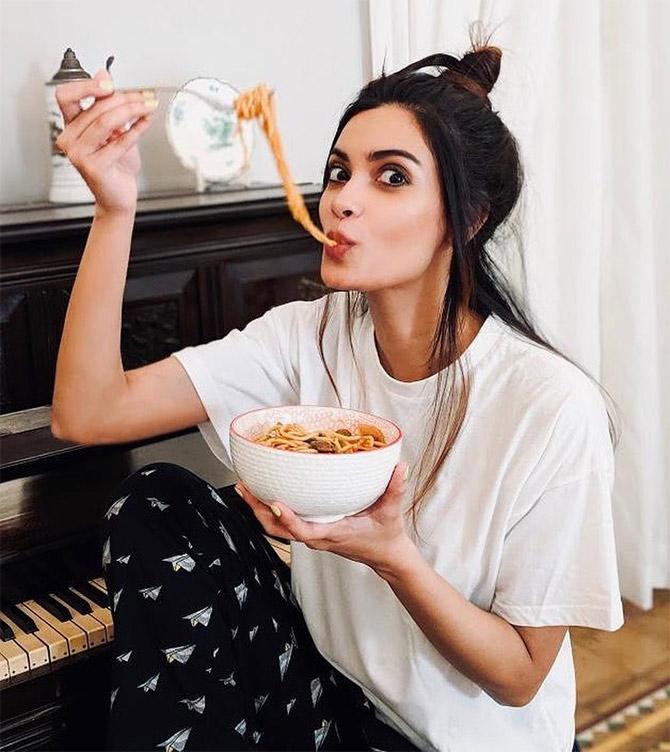 Dainty Diana is everyone of us in the company of a comforting bowl of spicy, hot ramen.
Ali Fazal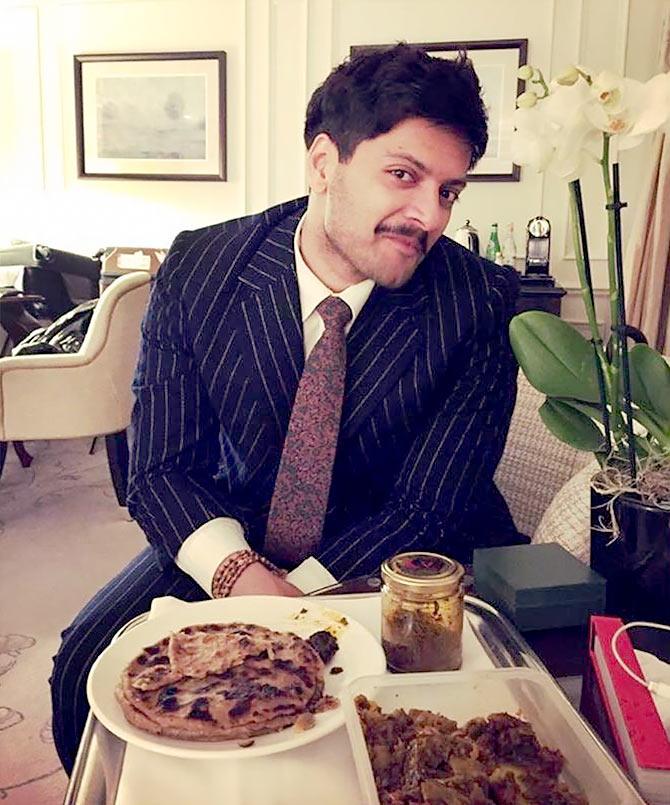 But there aren't too many who'd look so adorable proclaiming a rare love for parantha with karela.
Asli food, this Ali Fazal!
Kalki Koechlin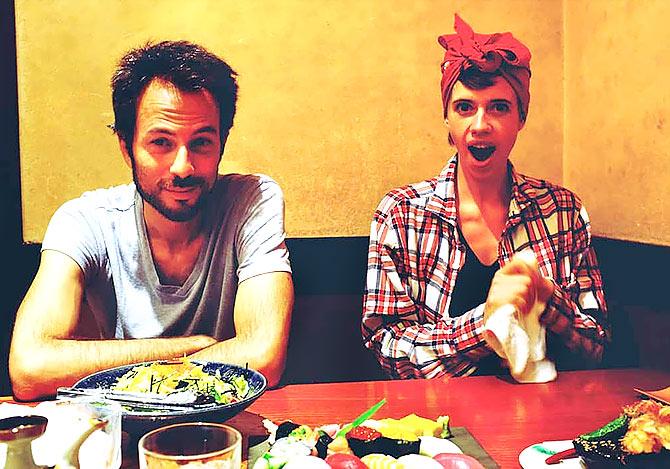 Mum-to-be Kalki loves her culinary delights.
Her Instagram feed is full of delectable evidence.
The Made in Heaven star is super thrilled to dig into sushi with her partner, Guy Hershberg.
Vicky Kaushal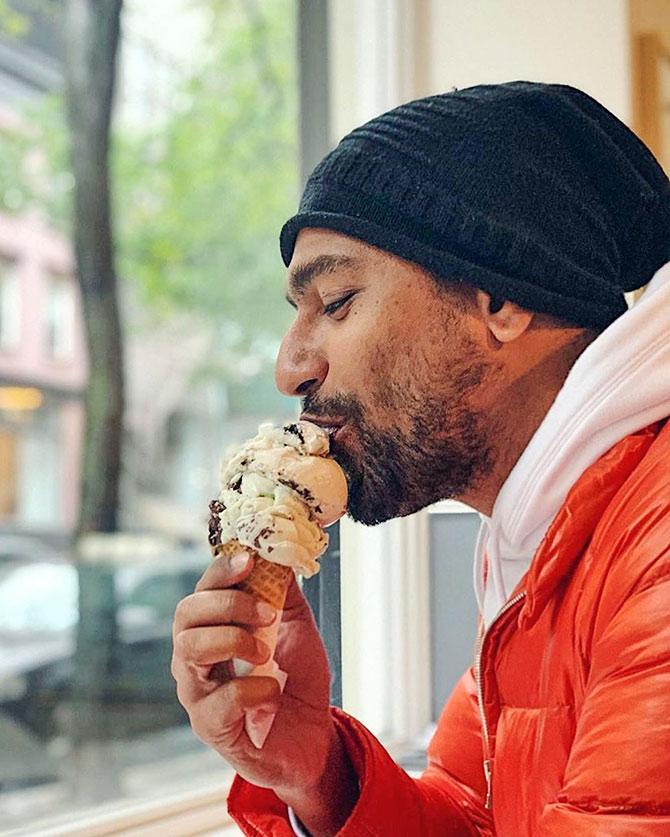 You're never too old for ice cream in a cone.
What do you think of Vicky's flavourful josh?
Deepika Padukone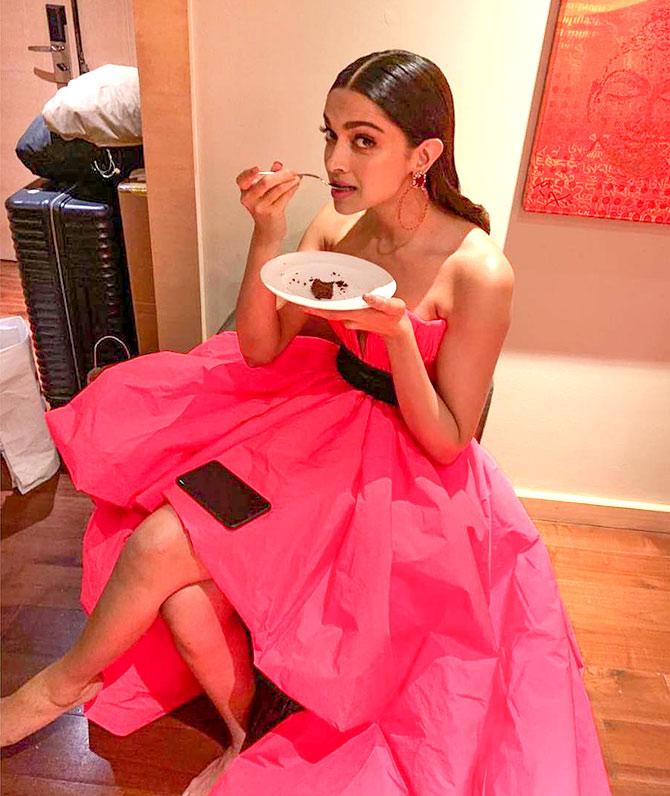 The Padmaavat star sure knows how to have her cake and eat it too.
Kartik Aaryan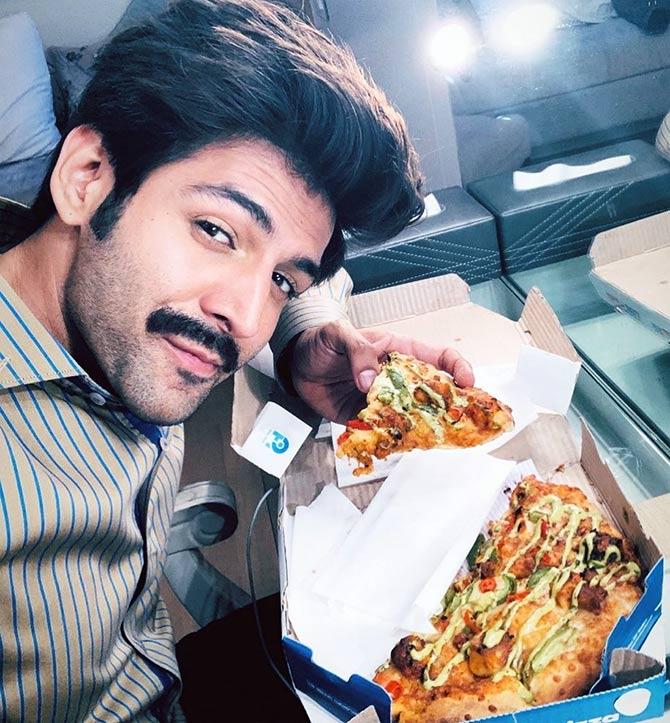 Who doesn't love pizza? Kartik is no exception.
Bipasha Basu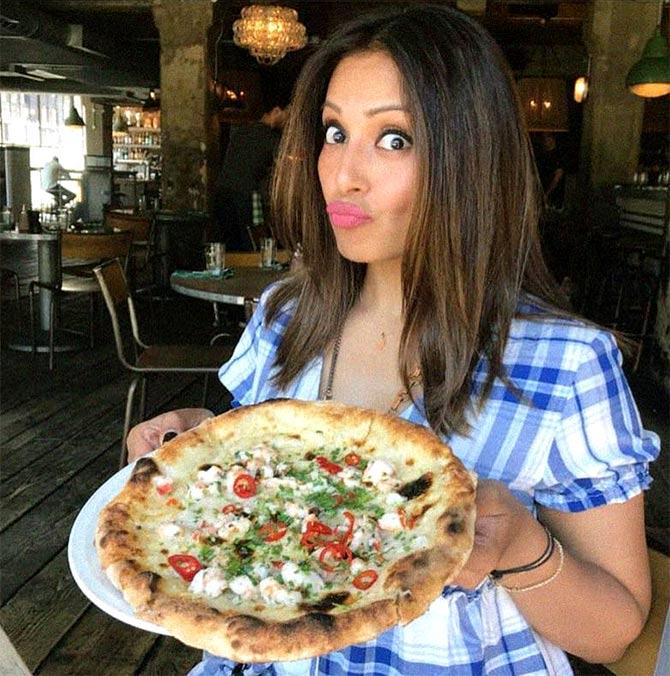 Neither is Bipashu.
Preity Zinta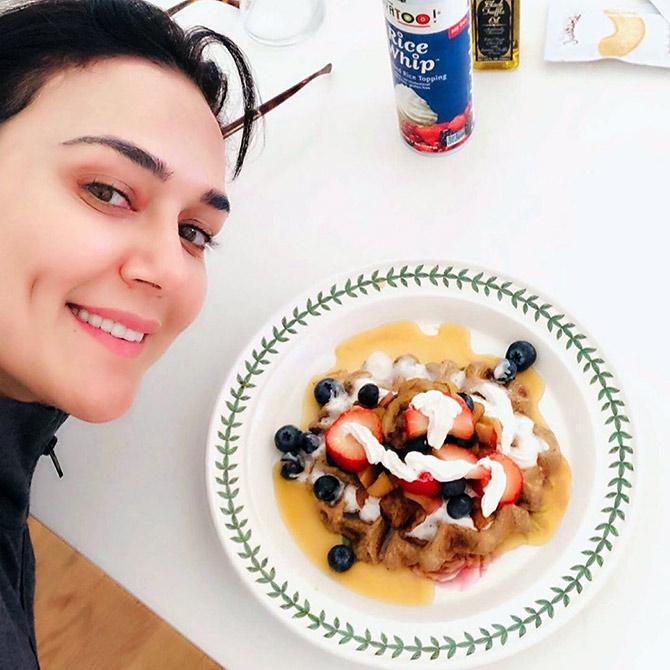 'Sundays are fundays when you start your day with a gigantic waffle.'
That's Preity's cheat day gyaan for you.
One look at that drool-worthy picture and you'll agree too.
---
Sukanya Verma is the Principal Movie Reviewer for Rediff.com. One of the most perceptive observers of Hindi cinema, Sukanya has a dazzling portfolio of features that have engaged Rediff.com readers for 20 years. You can read her features at https://realtime.rediff.com/news/-sukanya-verma
She can be contacted at mailto_sukanyaverma@rediffmail.com
---