Aseem Chhabra watched some great films and some huge disappointments in 2021.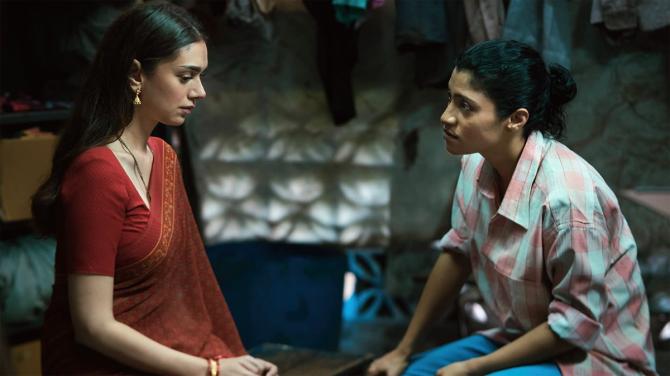 Year two of the pandemic was a challenge in so many regards, but watching films, talking and writing about them helped me stay sane. And even though we were locked up during a substantial part of the year I did manage to travel a few times in search of good cinema.
In February I attended the International Film Festival of Kerala in Thiruvananthapuram, where I served on the jury for the best debut Indian film. Later in the fall, I traveled to the Telluride Film Festival in Colorado and also watched the Toronto International Film Festival's programming in New York. And in October I had the chance to visit the El Gouna Film Festival in Egypt.
The key element of attending a film festival is to be able to discuss the films with friends and others immediately after we leave the theater. And I feel blessed that I was able to have those experiences despite the trying times we live in.
In addition to the film festivals I mention above, I attended many other such events, but all virtually -- International Film Festival, Rotterdam, Berlinale, New York Indian Film Festival (which I organise in New York City), Cannes Film Festival, DOC NYC (where I served on the first jury for the best international documentary) and the Dharamshala Film Festival.
In 2021 I saw 384 films -- mostly at festivals, but I also saw other films for work, and often for fun. In addition I watched 19 shows from around the world.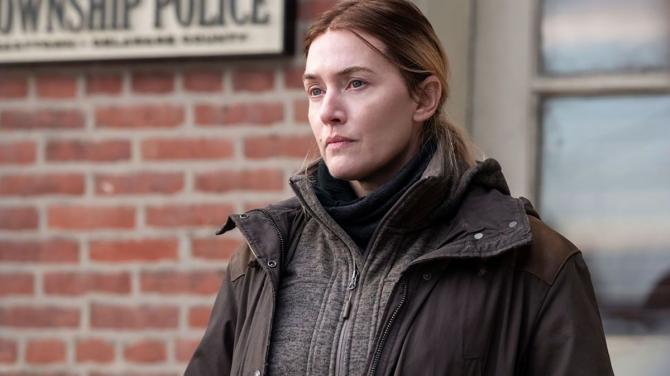 Web Series
1. Lupin Seasons 1 & 2 (France)
2. Bombay Begums (India)
3. It's A Sin (UK)
4) Call My Agent Season 1 & 2 (France)
5. Too Close (UK)
6. Gangs of London(UK)
7. Mare of Easttown (US)
8. The Family Man Season 2 (India/Hindi/ Tamil)
9. Ajeeb Daastaans (India/Hindi)
10. Ray (India/ Hindi)
11. The White Lotus (US)
12. Flowers Season 1 (US)
13. The Chair (US)
14. Tabbar (India/Hindi/Punjabi)
15. The Mole: Undercover in North Korea (Norway/ Denmark/Sweden/UK)
16. Succession Season 3 (US)
17. Landscapers(UK)
18. Mandaar (India/Bengali)
19. Only Murders in the Building (US)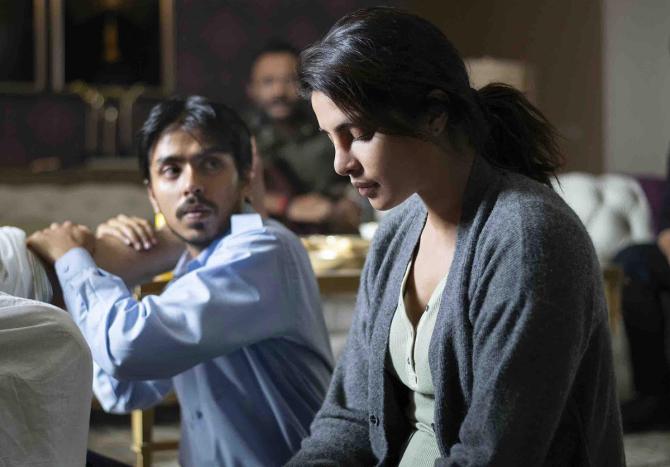 Films
1/1 Barah by Barah (India/ Hindi), Shiva Baby (US), Germany Year Zero (Italy/France/Germany)
2/1 10 to 11 (Turkey)
3/1 The Collector (Turkey), Punch Drunk Love (US)
4/1 Ice Station Zebra (US)
5/1 Escape from Alcatraz (US)
7/1 The Untouchables (US)
11/1 The White Tiger (US)
12/1 A Simple Life (Hong Kong)
13/1 Our Time Will Come (China/Hong Kong), Road to Guantanamo (UK)
14/1 Unpaused (India/Hindi)
16/1 Fatima (India/Hindi)
17/1 Three-Legged Horse (India/ Marathi), Songs for Rain (India/ Assamese), The Great Indian Kitchen (India Malayalam)
18/1 The Climb (US), Godakaath (India/Marathi), Promising Young Woman (US)
19/1 Zende (India/English/ Hindi/Marathi)
20/1 9 Hills One Valley (India/Manipuri)
21/1 Lokkhi Chhele (India/Bengali), Louis Kahn's Tiger City (US)
22/1 Awakash (India/Marathi), Murder on The Orient Express (UK/US), So Long, My Son
23/1 Tokyo Sunrise (Japan), To Ends of the Earth (Japan)
24/1 Martyr (Lebanon)
25/1 Two of Us (France)
26/1 My Little Sister (Switzerland)
27/1 Kosa (India/Hindi)
28/1 Almost Famous (US), To Catch a Thief (US)
29/1 North by Northwest (US), Fire in The Mountain (India/Hindi)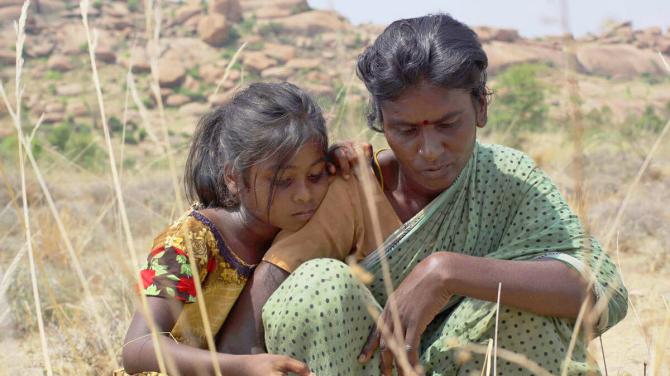 1/2 Riders of Justice(Denmark), Aristocrats( Japan), Asia (Israel)
2/2 Aurora (Costa Rica), Pebbles (India/Tamil)
3/2. Carro Rei (Brazil), Mitra(The Netherlands/Denmark)
4/2 Quo Vadis, Aida (Bosnia Herzegovina), Landscapes of Resistance (Serbia), Madalena (Brazil)
5/2 Suzanna Andler (France), Sexual Drive (Japan)
6/2 Mayday (US), Writing with Fire (India/ Hindi), Black Medusa(Tunisia)
7/2 The Witches of the Orient (France/ Japan), Looking for Venera (Kosovo/ Macedonia), The Dog Who Wouldn't Be Quiet (Argentina)
10/2 The Names of Flowers (Bolivia)
11/2 Memory House (Brazil), Donkey in a Brahmin Village (India/ Tamil)
12/2 Wife of a Spy (Japan)
13/2 Churuli (India/Malayalam), Hope (Norway)
15/2 Pig (India/Tamil)
16/2 Let Him Who Is Without a Sin Cast the First Stone (India/Malayalam), Attention Please (India/Malayalam), All the President's Men (US)
17/2 Vaanku (India/Malayalam)
18/2 Engagement is on Monday (India/ Malayalam)
19/2 Sun Children (Iran), La Llorona (Guatemala)
20/2 Android Kunjappan Ver 5.25 (India/Malayalam)
21/2 Kappela (India/Malayalam), Horse Tail (India/Malayalam)
22/2 Azur (Switzerland/Argentina), All Eyes of Me (Israel)
23/2 The Man Who Sold His Skin (Tunisia)
24/2 Searching for Happiness (India/ Bengali), God on the Balcony (India/Assamese), The Girl and the Spider (Germany)
25/2 Brother's Keeper (Turkey/Romania), Wheel of Fortune and Fantasy (Japan)
26/2 Co-pilot (America/Germany/France)
27/2 Any Day Now (Finland), Natural Light (Hungary/Latvia/France/Germany), The World After Us (France)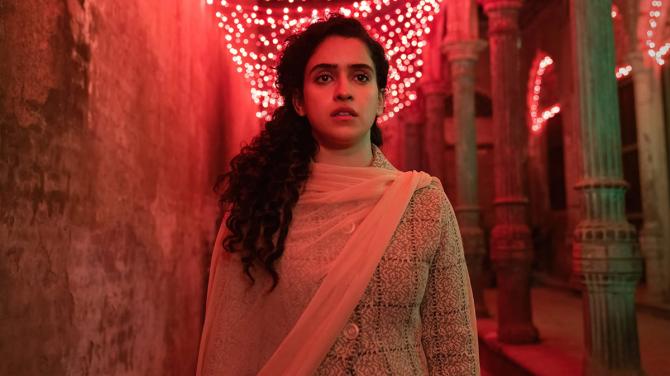 1/3 Memory Box (Lebanon/France/ Canada), Taste (Vietnam), Language Lessons (US)
2/3 I'm Your Man (Germany), Bad Luck Banging or Loony Porn (Romania), Soud (Egypt/Tunisia)
3/3 Drift Away (France), Death of a Virgin, and the Sin of Not Living (Lebanon), Petite Maman (France), Limbo (Hong Kong/ China)
4/3 Ballad of White Cow (Iran)
5/3 Je Suis Karl (Germany), North by Current (US), Beans (Canada), The Mauritanian (US)
6/3 Human Factors (Germany/Italy/Denmark), Introduction (Korea)
7/3 Mr Bachmann And His Class (Germany), Summer Blur (China)
8/3 Tina (US)
9/3 For Lucio (Italy)
10/3 Supernova (UK), Roman Holiday (US)
11/3 Talking Head (India/English/Bengali)
13/3 Delhi Diaries (India/English/Hindi)
14/3 Dead Pigs (China)
15/3 Far (India/Malayalam), Happy Hour (Japan)
16/3 Tremors (India/Tamil)
17/3 Madappally United (India/Malayalam)
18/3 Moffie (South Africa)
19/3 Another Round (Denmark)
20/3 Time (US), Dostojee (India/Bengali)
21/3 Mail (India/Telugu), Judas and the Black Messiah (US)
23/3 The Dreamers (UK/France/Italy/US)
24/3 Apples (Greece)
25/3 Blood Simple (US)
26/3 Lost in America (US), The Father (UK)
27/3 Paggliat (India/Hindi), All That Jazz (US)
28/3 Irma Vep (France), The Last Picture Show (US)
29/3 House of Orange Trees (India/Malayalam), Five Easy Pieces (US), Sex, Lies and Videotape (US)
30/3 Blue Bird (India/Kannada), Investigation of a Citizen Above Suspicion (Italy), Boys n the Hood (US)
31/3 First Night (India/Tamil), Neon Bull (Brazil), Home (Switzerland)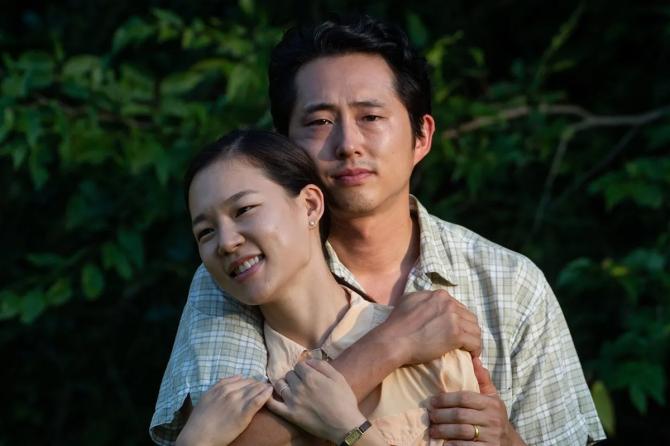 1/4 The Year of Living Dangerously (Australia)
2/4 Music of Satyajit Ray (India/English/Bengali)
3/4 Where Is Pinki? (India/Kannada), Harold and Maude (US)
4/4 Man at Bath (France)
5/4 Parcel (India/Bengali), Zollywood (India/Marathi)
6/4 Looking for A Lady with Fangs and A Moustache (Nepal)
7/4 Atlantis (Ukraine), Portrait of a Lady on Fire (France)
8/4 Freddie's Piano (India/English), Biriyaani (India/Malayalam)
9/4 Moffie (South Africa)
10/4 Columbus (US), Joji (India/Malayalam)
13/4 Halahal (India/Hindi)
15/4 Eat Drink Man Woman (Taiwan), The Wedding Banquet (US/ Taiwan)
16/4 Tasher Ghawar (India/Bengali)
17/4 The Chicken Curry (India/Kannada)
18/4 Bullhead (Belgium)
19/4 My Octopus Teacher (South Africa)
21/4 The County (Iceland)
22/4 Manhattan (US)
24/4 Asako I & II (Japan), Back to the Wharf (China)
25/4 Stars Await Us (China)
26/4 Minari (US)
27/4 They Say Nothing Stays the Same (Japan)
29/4 Vicky Cristina Barcelona (US)
30/4 King of Devil's Island (Norway)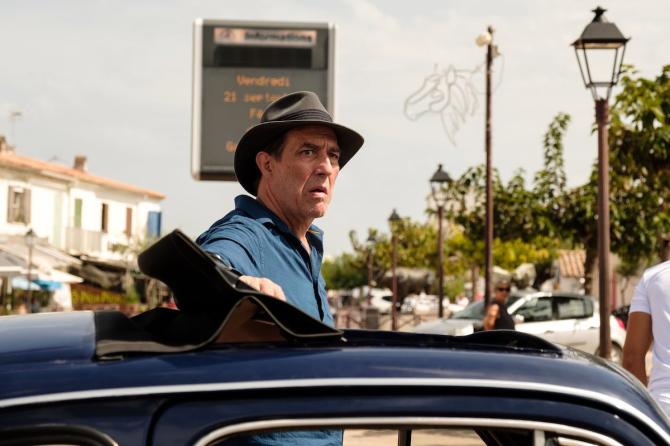 1/5 The Hunt (Denmark), The Third Man (UK), Howards End (US/ UK)&
6/5 The Courier (UK/USA)
7/5 Kho Kho (India/Malayalam)
8/5 One Flew Over the Cuckoo's Nest (US)
12/5 Nayattu (India/Malayalam)
13/5 The Ice Storm (US)
14/5 Read My Lips (France)
16/5 Memories of Murder (Korea)
20/5 Sandeep Aur Pinky Faraar (India/Hindi), The Housemaid (Korea)
22/5 The Real Thing (Japan), The Dry (Australia)
23/5 Drunk Bus (US)
24/5 The Man in the Hat (UK)
26/5 The Sheltering Sky (UK/Italy)
31/5 Oslo (US), Wuhai (China)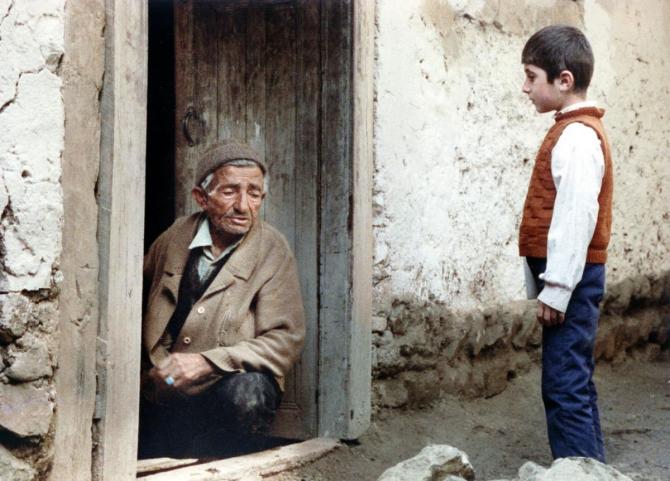 2/6 A Song for You (China)
3/6 The Crying Game (UK)
6/6 The State I Am In (Germany)
12/6 My Beautiful Laundrette (UK)
13/6 June (India/Marathi/Hindi)
14/6 WOMB - Women of My Billions (India/Hindi/English), The Exterminating Angel (Mexico), Beginners (US)
15/6 Belle De Jour (France/Italy)
16/6 Persepolis (France)
18/6 Holler (US), Sherni (India/Hindi)
21/6 The Discreet Charm of the Bourgeoisie(France)
22/6 Julia (US)
26/6 Where Is My Friend's Home? (Iran)
27/6 Chashme Badoor (India/Hindi)
28/6 Paper Moon (US)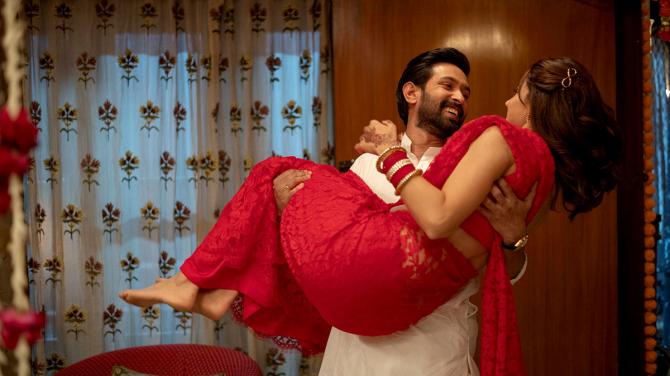 2/7 No Sudden Move (US)
4/7 The Swindle (France), Haseen Dilruba (India/Hindi)
5/7 Gaey Wa'r (Streetwise) (China), Little Palestine: Diary of a Siege (Lebanon/ France/ Qatar)
6/7 H6 (China/ France), The Story of Film: A New Generation (UK)
7/7 Do the Right Thing (US)
8/7 The Employer and the Employee (Argentina/Uruguay)
9/7 From Afar (Venezuela)
10/7 The Gravedigger's Wife (Djibouti/Finland), Rehana (Bangladesh)
11/7 Anaïs in Love (France)
12/7 Ripples of Life (China), Europa (Iraq/Italy)
13/7 Bruno Reidal, Confessions of a Murderer (France)
14/7 Storms of Jeremy Thomas (US), A Night of Knowing Nothing (India), Cabaret (US)
15/7 Softie (France)
25/7 Sweat (Poland)
26/7 The Player (US)
31/7 The Duke (UK)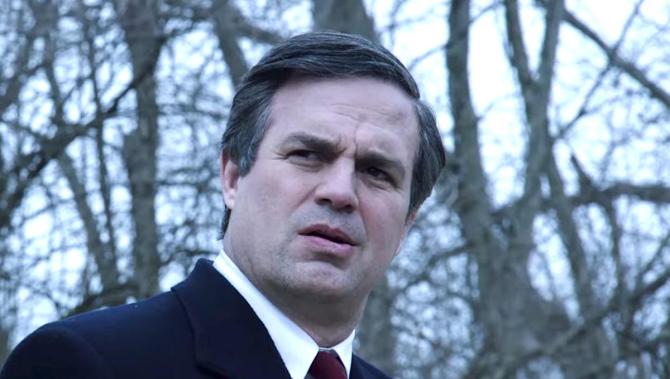 1/8 Shankar's Fairies (India/Hindi)
2/8 Limbo (UK)
5/8 An Old Lady (Korea)
10/8 The Way We Were (US)
13/8 Shadow of Doubt (US)
14/8 Dark Waters (US), Coda (US)
17/8 Paka (River of Blood) (India/Malayalam)
19/8 Barah by Barah (India/Hindi)
20/8 The Killing Fields (UK)
23/8 Once Upon a Time in Calcutta (India/Bengali)
24/8 Violet (US)
27/8 The Station Agent (US)
29/8 Silent Land (Poland), Annette (US/France/Germany)
30/8 In the Mood for Love (Hong Kong)
31/8 Dug Dug (India/Hindi)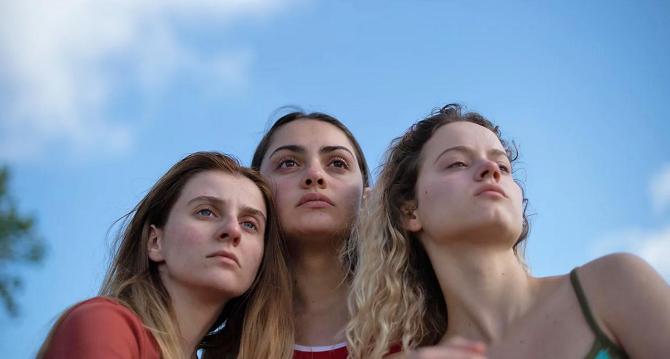 2/9 Encounters, A Hero (Iran), Flee (Denmark)
3/9 Hallelujah, Leonard Cohen, A Journey, A Song (US), The Electrical Life of Louis Wain (UK), Red Rocket (US)
4/9 The French Dispatch (US), Spencer (UK/US/Chile), The Power of the Dog (Australia/New Zealand), Automat (US)
5/9 The Hand of God (Italy), Rescue (US), Bergman Island (Germany/ Sweden/ France), The Lost Daughter (US/ Greece)
6/9 Julia (US), Cyrano (US/UK), The Card Counter (US/UK)
10/9 The Box (US/ Mexico), Aloners (Korea)
11/9 As in Heaven (Denmark), Mothering Sunday (UK)
12/9 The Hill Where the Lionesses Roar (Kosovo/ France), Mlungu Wam (Good Madam) (South Africa)
13/9 Murina (Croatia), Compartment No 6 (Finland/ Russia)
14/9 Lakewood (US)
15/9 Ahed's Knee (Israel), The Devil's Drivers (Qatar/Lebanon/France/Germany)
16/9 The Falls (Taiwan), Ali Ava (UK), The Survivor (US/ Canada), Where is Anne Frank (Belgium/France/The Netherlands/Israel)
17/9 Titane (France/ Belgium), Întregalde (Romania), Are You Lonesome Tonight (China)
18/9 Silent Night (UK), Anatolian Leopard (Turkey)
20/9 Yuni (Indonesia), The Odd-Job Men (Spain)
26/9 Like Father, Like Son (Japan)
29/9 Being James Bond: The Daniel Craig Story (UK/US)
30/9 Spectre (UK/ US), No Time to Die (UK/US)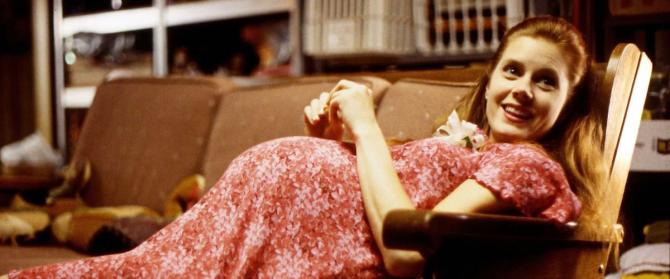 2/10 The Many Saints of Newark (US)
4/10 Junebug (US)
8/10 Montana Story (US), The Graduate (US)
10/10 Pedro (India/Kannada)
12/10 Godavari (India/Marathi)
14/10 Moving On (South Korea)
15/10 Casablanca Beats (Morocco), Paris, 13th District (France)
16/10 Playground (Belgium), Captain Volkonogov Escaped (Russia), Feathers (Egypt)
17/10 Mama I'm Home (Russia), Another World (France), Everything Went Fine (France)
18/10 The Double Life of Veronique (Poland/ France), Compartment No. 6 (Finland/ Russia), One Second (China)
19/20 The Blind Man Who Did Not Want to See Titanic (China), Invisible Dreams (India/ English), The Worst Person in the World (Norway)
20/10 White Building (Cambodia)
21/10 Unclenching the Fists (Georgia/ Russia), Happening (France), The French Dispatch (US)
22/10 The Captains of Za'atari (Egypt)
24/10 Amour (Austria/ France/ Germany)
26/10 Costa Brava, Lebanon (Lebanon)
30/10 Along the Sea(Japan/Vietnam)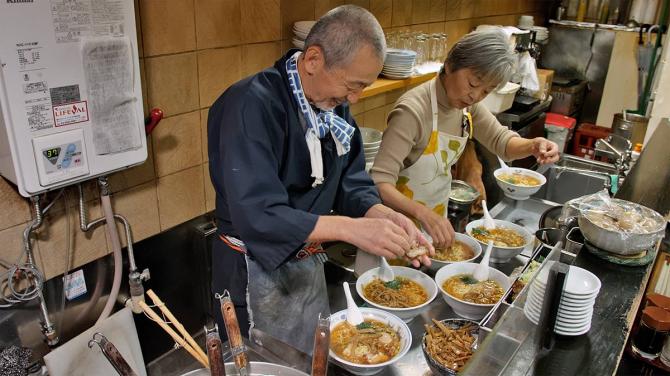 3/11 Lamb (Iceland), After the Rain (China)
4/11 Be My Voice (Sweden)
5/11 India Sweets and Spices (US)
6/11 The Bubble (Switzerland/ Austria), Comala (Mexico), El Planeta (Spain)
7/11 Come Back Anytime (Japan)
8/11 Jai Bhim (India/Tamil)
9/11 F@CK This Job (Russia)
10/11 Asuran (India/ Tamil)
11/11 Pariyerum Perumal (India/Tamil), Go Through the Dark (China), The Forgotten Ones (France/ Israel)
12/11 The Other Side (Colombia), The Devil's Drivers (Germany/Palestine/Israel)
13/11 Young Plato (Ireland/UK)
15/11 Powai (India/Hindi)
16/11 The Beatles and India (UK)
17/11 Escape from Mogadishu (South Korea)
19/11 Simple as Water (US)
20/11 Nishiddho (India/Malayalam/Bengali/Hindi)
21/11 Garuda Gaman Vrishabha Vahana (India/Kannada)
22/10 Vaat (India/ Marathi), Kaala Mele Ira (India/ Kannada)
23/10 Garuda Gaman Vrishabha Vahana (India/ Kannada), Gandhi & Co. (India/ Gujarati), Drive My Car (Japan)
25/10 Vazhakku (Indian/ Malayalam)
26/11 Sweet Smell of Success (US)
27/11 Flee (Denmark)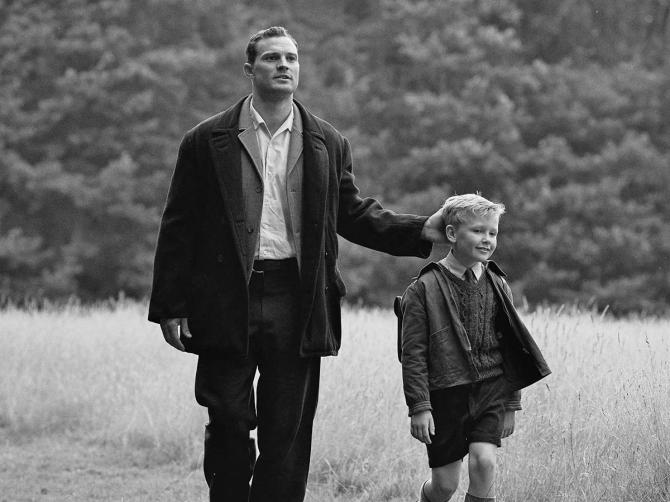 1/12 The Humans (US)
2/12 Belfast (UK)
3/12 Io Sto Bene (Luxembourg), Bad Roads (Ukraine)
4/12 Plaza Catedral (Panama)
5/12 Malik (India/ Malayalam)
6/12 After Love (UK), The First Wave (US)
7/12 Writing with Fire (India/Hindi)
8/12 Private Desert (Brazil), Do Not Hesitate (The Netherlands)
13/12 Prayers for the Stolen (Mexico)
15/12 Crossing Delancey (US), West Side Story (US)
16/12 The Novice (US)
17/12 Sardar Udham (India/Hindi/English/Punjabi), If Memory Serves Me Right (India/English), Parallel Mothers (Spain)
18/12 Karnan (India/ Tamil), The Killing of Two Lovers (US)
19/12 Sarpatta Parambarai (India/Tamil), Pebbles (India/Tamil)
20/2 Rear Window (US)
22/2 The Matrix (US)
23/12 Rosemary's Baby (US), C'mon C'mon (US)
24/12 Cinema Bandi (India/ Telugu)
25/12 Hive (Kosovo), Don't Look Up (US)
27/12 C.R.A.Z.Y. (Canada)
28/12 Love Actually (UK)
29/12 Big Night (US), August 32nd on Earth (Canada)
30/12 All is Forgiven (France), Kasaba/ The Small Town (Turkey)
31/12 Chungking Express (Hong Kong)