On planes, on Netflix, Amazon Prime, Hotstar, Zee5, Hulu, MUBI, Kanopy, film festivals... Aseem Chhabra tell us how he watched 309 films in 365 days.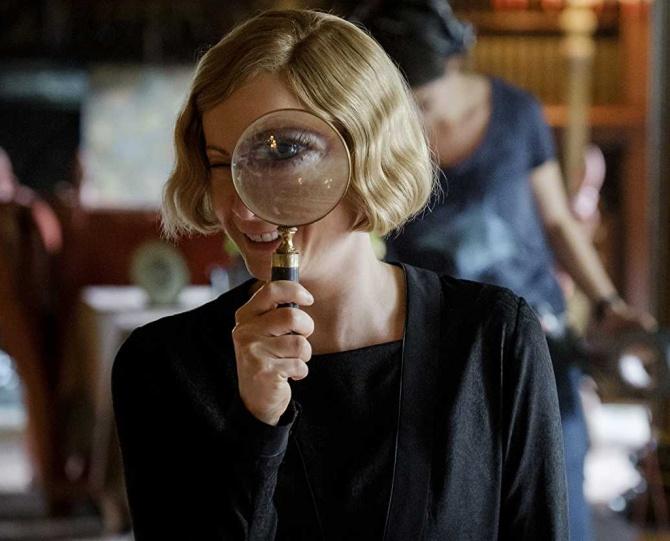 I watch films for work -- covering festivals; reviewing films; interviewing film-makers and actors; and this past year I watched quite a few films with Irrfan Khan since I was working on his biography.
But I also watch films because it is passion for me.
And I like the personal connection I make with the characters on the screen, whether I am sitting alone in a dark movie theatre or at home.
A few years I started the tradition of tracking every film I watch and I have not given up.
My record was 354 films in 2017, which amounted to nearly one film a day. Since then I have not been able to match that record, but in 2019 I watched 309 films which is not a shabby number.
I watched the film at home on my laptop, in theatres, at film festivals I attended (Berlin, New York Indian Film Festival, Jagran Film Festival, Toronto, MAMI, Dharamsala, IFFI and the Film Bazaar in Goa and Macao), in planes, and on several streaming services I subscribe to (Netflix, Amazon Prime, Hotstar, Zee5, Hulu, MUBI and Kanopy).
In addition, I have tracked all the television shows I watched in 2019. I managed to watch 10 shows, including all six seasons of Downton Abbey.
In reviewing this list I realize it was a good year. I have highlighted the films I recommend in bold.
Shows: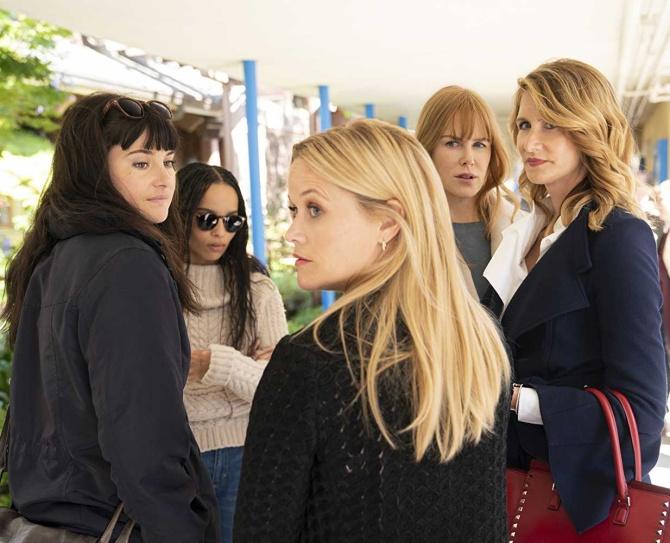 1. Big Little Lies Season 2
2. Bodyguard
3. Chernobyl
4. Downton Abbey, Seasons 1-6
5. Fleabag, Seasons 1-2
6. Made in Heaven
7. Succession, Seasons 1-2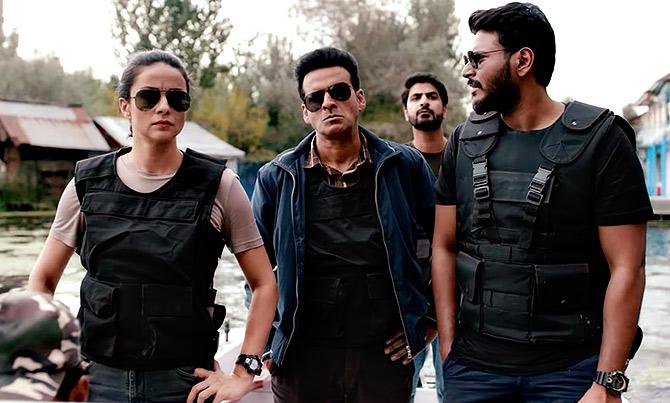 8. The Family Man
9. The Spy
10. When They See Us
Films
2/1 New York, I Love You (US)
3/1 Sir (India/Hindi)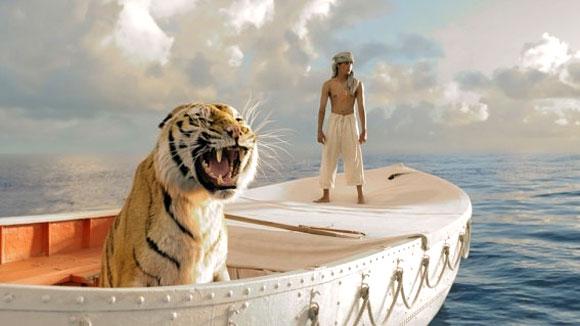 5/1 Life of Pi(US)
6/1 9 Songs (UK), Yours Truly (India/Hindi)
7/1 Chengu (India/ Bengali), Bulbul Can Sing (India/Assamese)
8/1 Hindi Medium (India/Hindi)
9/1 A Silent Revolution (Germany)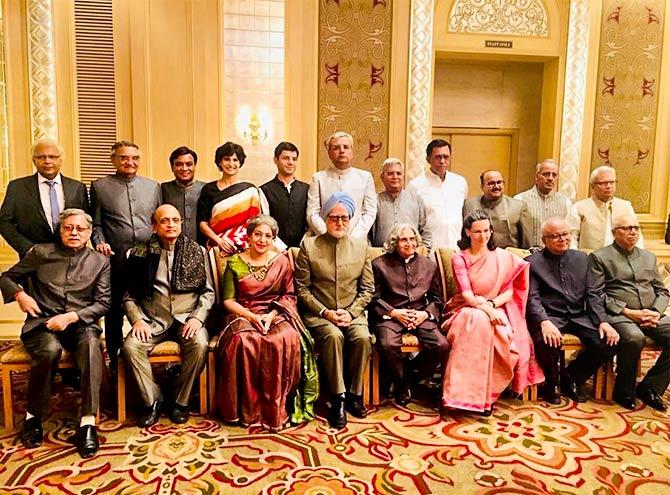 10/1 The Accidental Prime Minister (India/Hindi), Dust (Germany, India/Hindi)
15/1 Son Rise (India/Harayanvi/Hindi/English)
16/1 Paani (India/Marathi), Aamaar Bhuvan (India/Bengali), Yella(Germany)
17/1 Kharij (India/Bengali)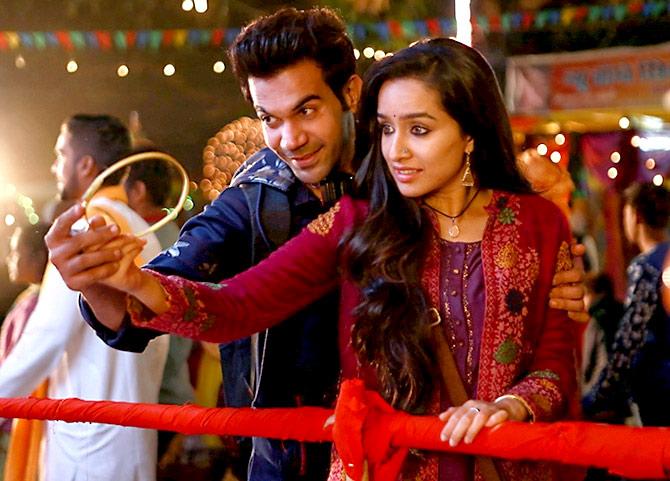 19/1 Stree (India/Hindi)
20/1 Dubai Return (India/Hindi), Dreaming Murakami (Denmark)
21/1 Shivaranjani and Two Other Women (India/Tamil), Soni (India/Hindi/Punjabi)
22/1 Shah Jahan Regency (India/Bengali), Cat Sticks (India/Bengali/Hindi/English)
23/1 Of Fathers and Sons (Syria)
24/1 Sa (India/Bengali)
25/1 The Last Color (India/Hindi)
26/1 Sindhustan (India/English/Sindhi/Hindi)
27/1 No Fathers In Kashmir (India/English/Hindi)
28/1 Sympathy for Mr Vengeance (Korea)
29/1 The Warrior (UK/Hindi)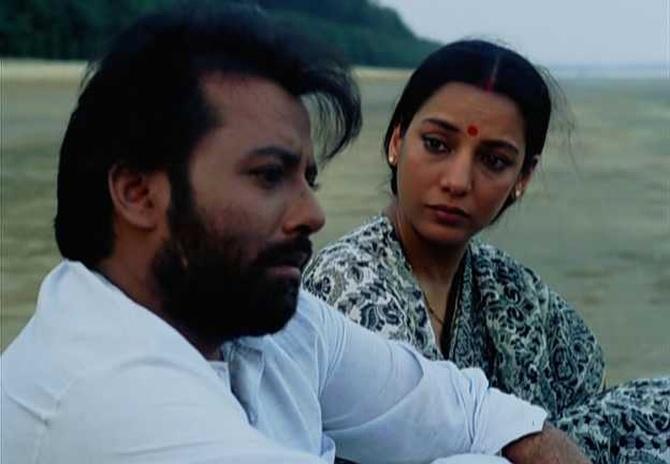 30/1 Ek Doctor Ki Maut (India/Hindi)
1/2 Decoding Shankar (India/English/Hindi)
6/2 8 Mile (US)
7/2 The Kindness of Strangers (Canada/France), Gully Boy (India/Hindi)
8/2 System Crasher (Germany), By the Grace of God (France), Line of Descent (US/India), Stardust Memories (US), The Dammed (Germany/Italy)
9/2 Out Stealing Horses (Norway/Sweden/ Denmark), The Golden Glove (Germany/France), Ondog (Mongolia)
10/2 Mid90s (US), The Operative (Israel/Germany/France), Tremors (Guatemala), Monos (Colombia)
11/2 The Shadow Play (China), Photograph (India/Hindi/Gujarati)
12/2 Piranhas (Italy), Souvenir (UK)
13/2 Divine Love (Brazil), Synonyms (France Israel), Acid (Russia)
14/2 So Long, My Son (China), Mirghella (Brazil)
15/2 Flesh Out (Mauritania/Italy), The Day After I'm Gone (Israel)
16/2 Talking About Trees (Sudan), Man You (China)
21/2 Guntoomoote (India/Kannada), Chippa (India/Hindi)
22/2 Paddelton(US)
28/2 Basu Porivar (India/Bengali)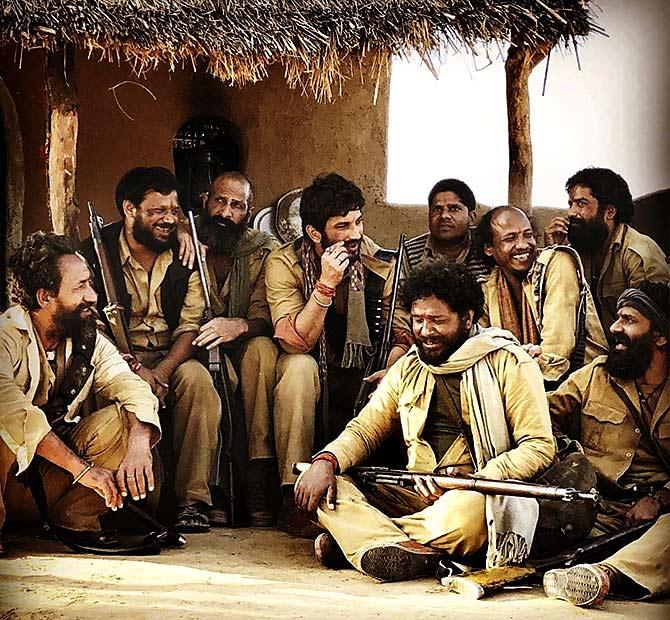 2/3 Sonchiriya (India/Hindi), Nirmal Anand Ki Puppy (India/Hindi), Dhappa (India/Marathi)
4/3 Such a Long Journey (Canada)
5/3 Sun Goes Around the Earth (India/Bengali), Roots (India/Tamil), Gully Boy (India/Hindi), The Miseducation of Bindu (US)
6/3 Midnight Delhi (India/Hindi)
7/3 K D (India/Tamil)
10/3 Good Guy, Bad Guy (India/English, Kannada)
12/3 Kumbalangi Nights (India/Malayalam)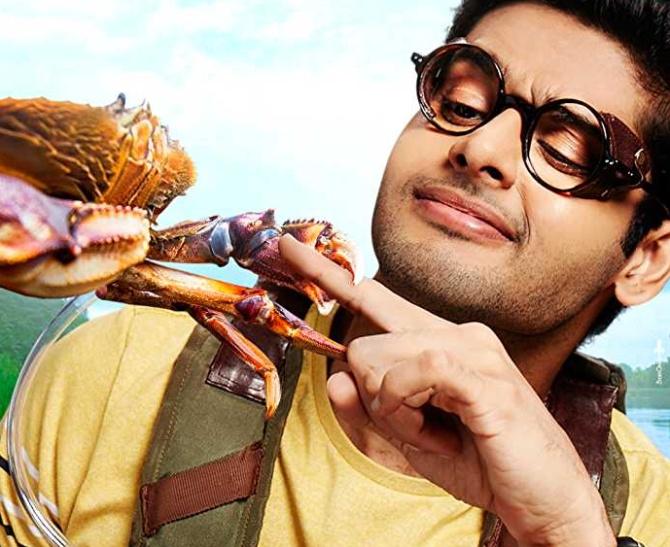 19/3 Mard Ko Dard Nahin Hota (India/Hindi)
26/3 Dear Molly (India/Marathi, English)
27/3 Shehjar (India/Kashmiri/Urdu)
30/3 Us (US)
3/4 Super Deluxe (India/Tamil)
4/4 Ek Ladki Ko Dekha Toh Aisa Laga (India/Hindi)
9/4 Blinded by the Light (UK)
11/4 Can You Ever Forgive Me? (US)
12/4 Sauvage (France)
15/4 The Conversation (US)
16/4 Three Days of Condor (US)
17/4 My Son (France)
20/4 Once Upon A Time In Anatolia (Turkey)
22/4 Slumdog Millionaire (US/UK)
24/4 Peppermint Candy (South Korea)
25/4 Aamis (India/Assamese)
27/4 When Evening Falls on Bucharest or Metabolism (Romania)
28/4 Poetry (South Korea)
30/4 Oasis (South Korea)
4/5 Don't Look Now(UK)
6/5 Sword & Sceptres (US)
7/5 Sir (India/France)
8/5 Chippa (India/Hindi, Bengali)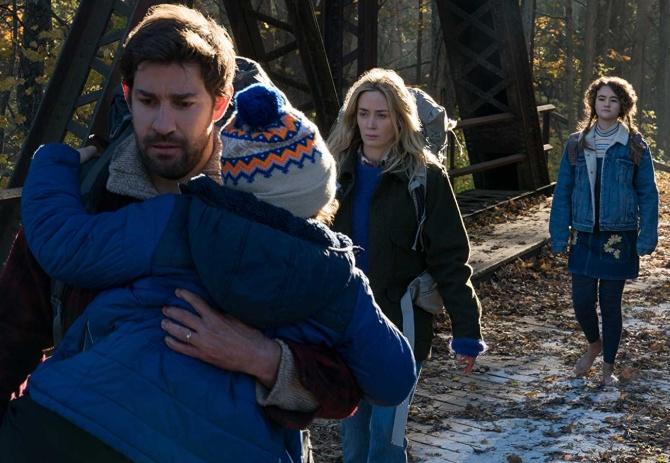 9/5 A Quiet Place (US), The Sound Man: Mangesh Desai (India/Hindi/Marathi/English), Cat Sticks (India/Bengali/Hindi)
10/5 Photograph (India/US/ Hindi), Midnight Delhi (India)
11/5 Blinded by the Light (UK), Jhalki (India)
12/5 The Last Color (US/India/ Hindi)
14/5 Long Day's Journey Into Night (China)
15/5 If (UK)
17/5 Spider-Man: Into the Spider-Verse (US)
18/5 The Notebook (US)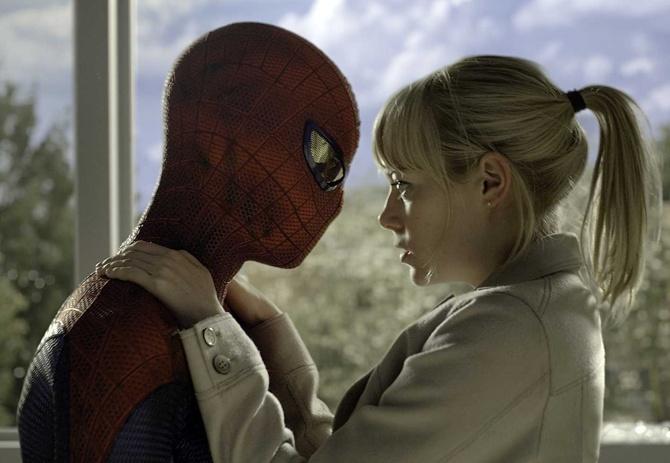 19/5 The Amazing Spider-Man (US)
21/5 Jurassic World (US)
24/5 Dithee (India/Marathi)
26/5 Nagarkirtan (India/Bengali)
27/5 Oray (Germany)
29/5 Tehran: City of Love (Iran), Normal (US)
30/5 Slam (Australia)
1/6 Rocketman (US)
3/6 Jerichow (Germany)
6/6 Late Night (US)
7/6 Always Be My Maybe (US)
9/6 Eternal Paradise (Argentina), Lada Kamenski (Croatia)
10/6 Nishant (India/Hindi)
11/6 He Went (Iran)
13/6 Virus (India/Malayalam)
16/6 Simin (Iran), Daughters of Winter (Iran), The Journey - A Story of Love (Germany)
18/6 Hasina: A Daughter's Tale (Bangladesh)
19/6 Edge of Democracy (Brazil)
21/6 Scopophilia (Greece)
25/6 Article 15 (India/Hindi)
26/6 Fireworks Wednesday (Iran), Disobedience (US/UK/Ireland)
27/6 The Nile Hilton Incident (Egypt/France)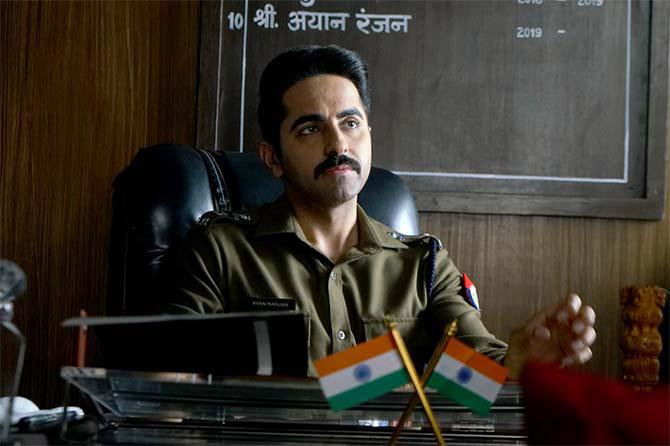 28/6 Article 15 (India/ HIndi)
30/6 The Young Karl Marx (France/Belgium/Germany), Double Lover (France), Cafe de Flore (Canada)
7/7 Shoplifters (Japan)
10/7 Still Walking (Japan)
11/7 Toy Story 4 (US)
12/7 Samskara (India/Kannada)
13/7 Booksmart (US)
14/7 Another Country (UK)
15/7 Isn't It Romantic (US), A Kid Like Jake (US)
17/7 Musk (UAE)
18/7 Ghawre Bairey Aaj (India/Bengali)
20/7 T-For Taj Mahal (India/Hindi), Gully Boy (India/Hindi)
21/7 Long Shot (US), Late Night (US)
22/7 Windows on the World (US)
24/7 John Wick (US)
25/7 The Remains of the Day (US)
28/7 I Wish (Japan)
30/7 Ash is Purest White (China), Still Life (China)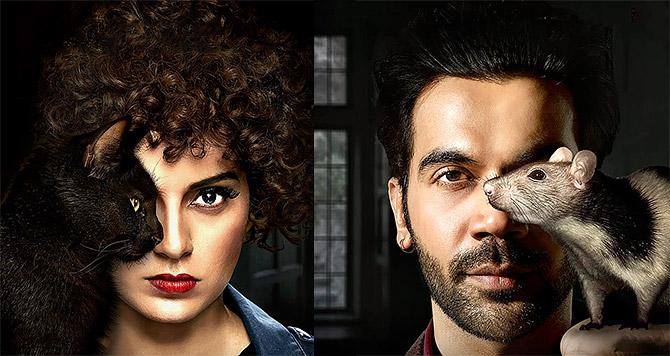 31/7 Judgementall Hai Kya? (India/Hindi)
1/8 Shubho Mahurat (India/Bengali)
2/8 Ek Hasina Thi (India/Hindi), Capernaum (Lebanon)
11/8 The Terminal (US)
12/8 Holy Boom (Greece)
13/8 Death in Buenos Aires (Argentina)
15/8 The Last Black Man in San Francisco (US)
16/8 Once Upon A Time In Hollywood (US)
17/8 Aunty Sudha and Aunty Radha (India/Hindi)
21/8 Yomeddine (Egypt)
23/8 Oraalppokkam (India/Malayalam)
25/8 Parasite (Korea)
26/8 Cold Case Hammarskjold (Denmark), Beau Travail (France)
27/8 Britney Runs A Marathon(US), The Farewell (US)
29/8 Pain & Glory (Spain)
2/9 Made in Bangladesh (Bangladesh), Jallikattu (India/Malayalam)
3/9 End of the Century (Argentina)
4/9 Diego Maradona (UK)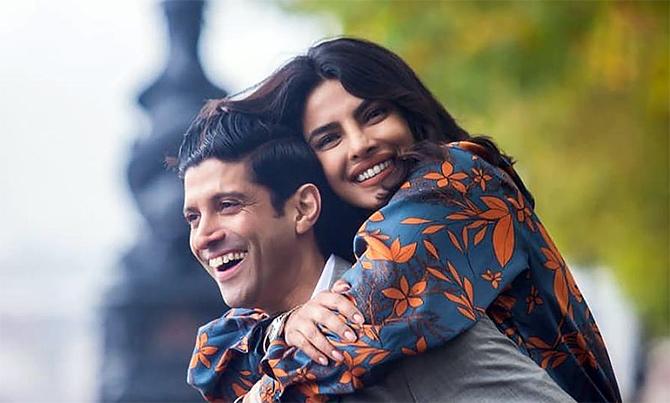 5/9 Honey Boy (US), The Sky is Pink (India/Hindi), Portrait of a Lady on Fire (France)
6/9 Waves (US), The Sleepwalkers (Argentina)
7/9 Just Mercy (US), Bombay Rose (India/Hindi)
8/9 Coming Home Again (US), Martin Eden (Italy)
9/9 Jojo Rabbit (US), Knives Out(US), Hala (US), Synonyms (Israel)
10/9 Ford v Ferrari (US), Joker (US), Les Miserables (France)
11/9 Marriage Story (US), Uncut Gems (US), Ema (Chile)
12/9 Corpus Christi (Poland), Moothon (India/Malayalam), Moneychangers (Uruguay)
13/9 Rocks (UK), Burnt Orange Heresy (US), No 7 Cherry Lane (Hong Kong)
14/9 The Two Popes (US), Atlantics (Senegal) The Report (US)
15/9 A Girl Missing (Japan)
23/9 Vihir (India/Marathi)
26/9 Machines (India/Hindi, English)
28/9 Normal (US)
29/9 Blinded By The Light (UK)
1/10 Trijya (India/Marathi)
2/10 Axone (India/Hindi/English)
4/10 Raahgir (India/Hindi)
5/10 Gamak Ghar (India/Maithili), War (India/Hindi), The Illegal (US/Hindi/English)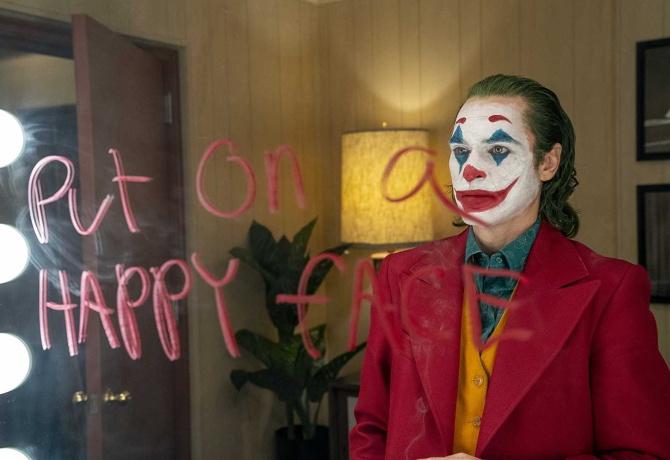 6/10 Joker (US), Toni Morrison: The Pieces I Am (US)
7/10 Eeb Alla Ooo (India/Hindi)
8/10 Varda by Agnes (France)
10/10 Son Rise (India/Hindi)
12/10 A Dog and His Man (India/Chattisgarhi)
16/10 Art of Self Defense (US)
18/10 A Son (Tunisia), You Will Die at Twenty (Sudan), One Child Nation (US)
19/10 Cargo (India/ Hindi), Wet Season (Singapore), Downton Abbey (UK)
20/10 Tommaso (Italy), The Irishman (US)
21/10 The Wild Goose Lake (China), Port Authority (US), Blue Velvet (US)
22/10 143 Sahara Street (Algeria), Sorry We Missed You (UK)
23/10 For Sama (Syria), It Must Be Heaven (Palestine), The Lighthouse (US)
24/10 The Kingmaker (US), Midnight Traveler (Afghanistan)
25/10 Buoyancy (Australia)
29/10 Song Without a Name (Peru)
31/10 Bitter Chestnut (India/Pahari/English/Hindi)
1/11 Moothon (India/Malayalam/Hindi)
2/11 Queen of Hearts (Denmark)
3/11 Floating Weeds (Japan), Cargo (India/Hindi)
4/11 The Official Story (Argentina)
5/11 Luce (US), Honeyland (Macedonia)
7/11 Eeb Allay Ooo (India/Hindi)
8/11 Jallikattu (India/Malayalam)
9/11 Aise Hee (India/Hindi)
10/11Yeh Freedom Life (India/HIndi)
11/11 De Palma (US)
13/11 Zodiac (US), Tel Aviv on Fire (Israel)
15/11 Iewduh (India/Khasi), Deep Water (France)
17/11 Gloria Bell (US)
18/11 The Prayer (France)
21/11 Nasir (India/Tamil), Ghar Ka Pata (India/English/Kashmiri/Hindi), Karkhanisanchi Waari (India/Marathi)
22/11 Nilanadukkam (India/Tamil), Tana Bana (India/Hindi)
23/11 Shankar's Fairies (India/Hindi), (WOMB) Women of My Billion (India/English/Hindi)
24/11 Shoebox (India/Hindi)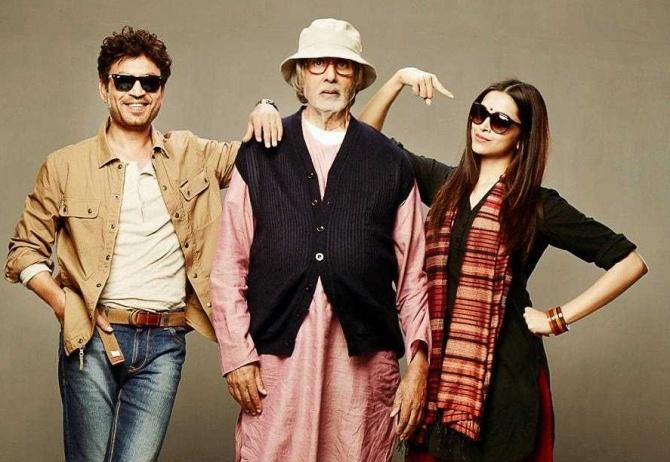 25/11 Piku (India/Hindi/Bengali)
27/11 The Squid and the Whale(US), Yeh Freedom Life (India/Hindi), Fire Will Come (Spain)
28/11 Nimtoh (India/Nepali)
30/11 The Blade of the Immortal (Japan), Let the Sunshine in (France), I Lost My Body (France)
1/12 High Life (UK/France/Germany), Hara-Kiri: The Death of a Samurai (Japan)
2/12 The Unbearable Lightness of Being (US), The English Patient (US)
5/12 Ram Prasad Ki Tehervi (India/Hindi)
6/12 Family Members (Argentina), Give Me Liberty (US), Domain (Portugal)
7/12 Better Life (China), First Love (Japan)
8/12 Tokyo Story (Japan), Judy (UK)
9/12 The Truth (Japan/France)
10/12 The Captain (China)
11/12 Hard Boiled (China), Dance With Me (Japan)
12/12 Wild Goose Lake (China)
13/12 Balloon(China/Tibet)
15/12 Arth (India/Hindi), Kati Patang (India/Hindi)
20/12 Star Wars: The Rise of Skywalker (US)
22/12 Queen and Slim (US), You Can Count On Me (US)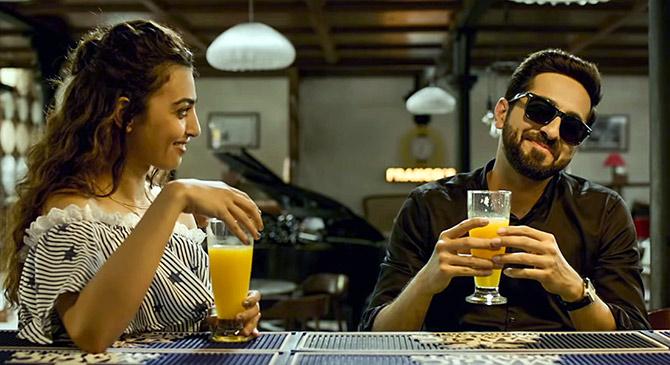 23/12 Andhadhun (India/Hindi)
25/12 Marriage Story (US), Arctic (US/Denmark)
26/12 Hellaro (India/Gujarati)
27/12 A Bottle in the Gaza Sea (Israel/France)
31/12 Yesterday (UK)