Aseem Chhabra watched some great films and some huge disappointments in 2020.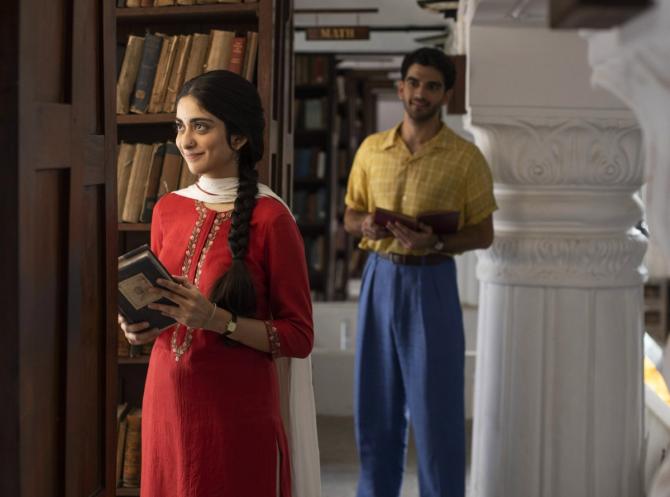 It was the year of staying at home and watching films online. The lockdown changed the way we consumed entertainment.
There was the initial shock of not being able to go out, get popcorn, sit with friends, laugh, cry and get scared in the dark theatres full of strangers.
But eventually, I went along with the flow.
In fact, in 2020 I saw only seven films in theatres: Bombshell, You Will Die At 20, Live From Dhaka, 1917, Parasite (all in January), Pain and Glory and then Thappad (in February).
Theatres have opened, but after months of living in fear of the virus I have decided not to take the risk, at least not until we are vaccinated.
I have been keeping a record of the films I watch for a number of years.
This year since I was mostly homebound, I broke my own record -- 425 film and 24 shows. My previous record was 354 films in 2017.
Films were my companion during the long uncertain days of the pandemic. They helped me to stay calm and safe at home.
I started this year with a film that I did not care for -- the Netflix Indian anthology Ghost Story.
But I ended the year with one of the best films I saw in the year, Minari, a memoir of the struggles of a Korean American family.
In between, there were some great films, some huge disappointments, but most of all it was a good year of watching new films and old classics.
I saw films at virtual festivals held in Toronto, New York, Venice, Chicago, the Hamptons and even the New York Indian festival that I programme.
In India, I watched films organised by virtual festivals held in Dharamsala and Delhi (IView World Human Rights Film Festivals).
2020 was also the year when I subscribed to or accessed many streaming platforms like Netflix, Amazon Prime, MUBI, Disney Plus Hotstar, Zee5, Hulu, BBC iPlayer and Kanopy.
Here is a list of the films and the shows I saw in 2020.
I have alphabetised the shows.
The films are listed by the days I watched them.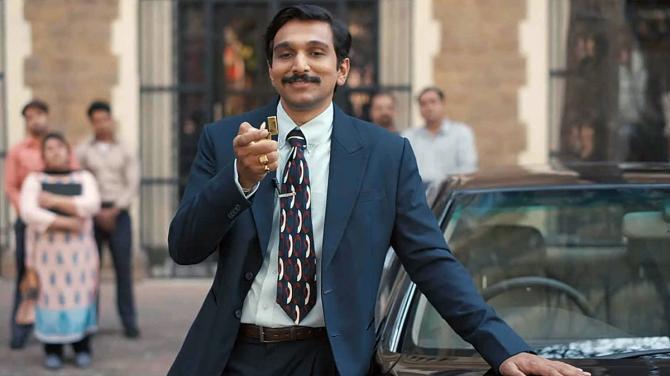 Web series
1. A Suitable Boy
2. Avenue 5 Season 1
3. Babylon Berlin Season 3
4. Bad Boy Billionaires: India
5. Beecham House Season 1
6. Churails
7. Deutschland 83
8. Fauda Season 2
9. Giri/Haji
10. Hollywood
11. I Know This Much Is True
12. Leila
13. I May Destroy You
14. Mirzapur Season 1
15. Normal People
16. Paatal Lok
17. Panchayat
18. Roadkill
19) Scam 1992: The Harshad Mehta Story
20. The Salisbury Poisonings
21. The Undoing
22. Tehran
23. Tripling Seasons 1 & 2
24. We Are Who We Are
Films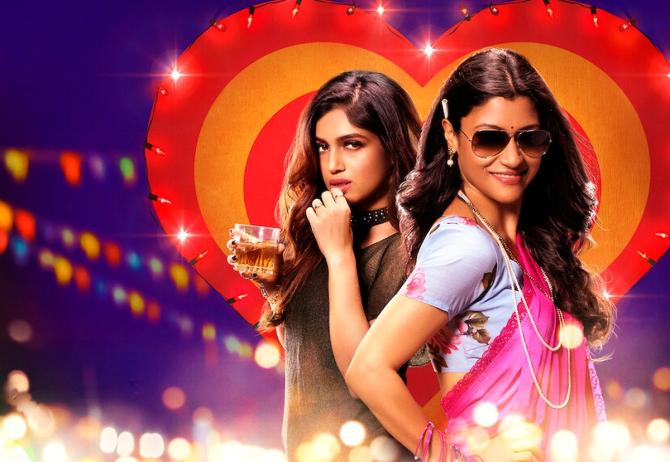 1/1 Ghost Stories (India/ Hindi), Midsommar (US)
2/1 Bombshell (US)
3/1 Robibaar (India/ Bengali), Starred Up (UK)
4/1 Swapner Din (India/ Bengali)
6/1 Anwar Ka Ajab Kissa (India/ Hindi)
8/1 Tahader Kathat (India/ Bengali), You Will Die At 20 (Sudan)
10/1 Live From Dhaka (Bangladesh)
14/1 rk/rkay (India/ Hindi)
15/1 Audition (Japan)
16/1 Times and Winds (Turkey)
17/1 Aani Maani (India/ Urdu)
18/1 1917 (UK/US), Jia Zhangke, A Guy From Fenyang (Brazil/ France)
20/1 Run Kalyani (India/ Malayalam), Heartstone (Iceland)
22/1 And Then We Danced (Sweden/ Georgia)
23/1 To The Ends of The World (France)
24/1 Dolly Kitty Aur Woh Chamatke Sitare (India/ Hindi), Whom the Owls Knew (India/ Hindi)
26/1 The Peanut Butter Falcon (US), Anari (India/ 1959/ Hindi)
27/1 Ghost of Golden Groves (India/ Bengali), Parasite (Korea)
28/1 School's Out (France)
30/1 The Two English Girls and the Continent (France)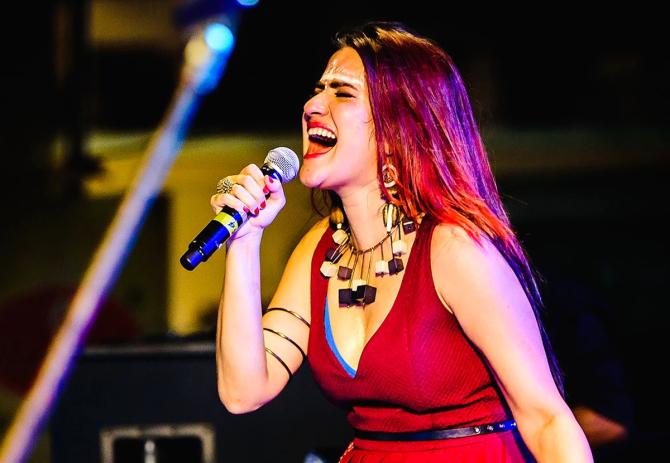 1/2 Shut Up Sona (India/ English, Hindi, Oriya), Anubhav (India/ Hindi), Two Flags (India/ Tamil, French, English)
2/2 Sthalpuran (India/ Marathi)
4/2 Biutiful (Mexico/ Spain), Pain and Glory (Spain)
5/2 Anand (India/ Hindi)
6/2 Katha (India/ Hindi)
7/2 Piya Ka Ghar (India/ Hindi), Shikara (India/ Hindi), Mili (India/ Hindi)
9/2 Anupama (India/ Hindi)
10/2 Y (India/ Marathi)
12/2 Bultir's Result (India/ Bengali)
13/2 Trijya (India/ Marathi)
14/2 Pinki Elli? (India/ Kannada), Suk Suk (Hong Kong)
15/2 Love Aaj Kal Porshu (India/ Bengali)
17/2 The Last Metro (France)
18/2 Thappad (India/ Hindi), The Women Next Door (France)
19/2 One and Half (India/ Marathi), Sparsh (India/ Hindi)
23/2 Carnal Knowledge (US)
25/2 Yeh Ballet (India/Hindi), The False Eye (India/ Malayalam)
26/2 Bazaar (India/ Hindi), Aurora (Kyrgyzstan)
27/2 Your Name Engraved Herein (Taiwan)
28/2 Laal Kabootar (Pakistan)
29/2 The Prologue (India/ Bengali)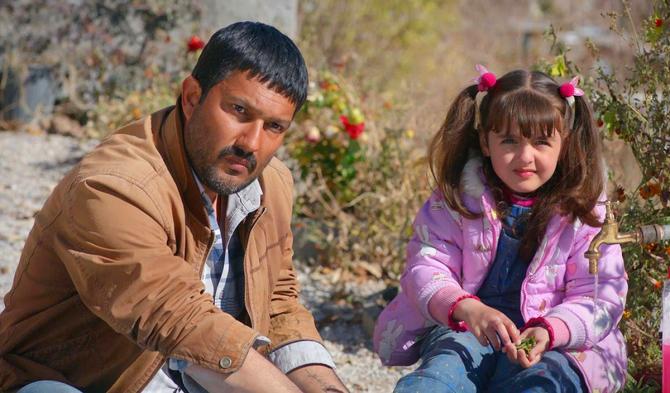 1/3 Confidentially Yours (France), Zollywood (India/ Marathi)
6/3 There Is No Evil (Iran)
7/3 Manuscripts Don't Burn (Iran), Rajnigandha (India/ Hindi)
8/3 Summer Knight (China), Guilty (India/ Hindi)
9/3 The Swallows of Kabul (France), Lunana: A Yak In The Classroom (Bhutan)
10/3 Les Miserables (France)
11/3 JSA (Korea)
12/3 Castle of Dreams (Iran)
13/3 Born in Jerusalem and Still Alive (Israel)
14/3 Babel (US/ Mexico)
15/3 Hitchcock/ Truffaut (US)
16/3 Contagion (US), Renoir (France), Rope (US)
17/3 Road to Roma (Mexico)
18/3 The Passenger (Italy), City of Last Things (China)
19/3 Verdict (Philippines)
20/3 Chhapaak (India/ Hindi)
21/3 Bacarau (Brazil)
23/3 Hazaaron Khwaishein Aisi (India/ English/ Hindi), Darling (UK)
24/3 Barah Anna (India / Hindi)
25/3 Aavishkar (India/ Hindi), Pratidwandi (India/ Bengali)
26/3 Seemabaddha (India/ Bengali)
27/3 Aranyer Din Ratri (India/ Bengali)
28/3 Andaz (India/ 1949/ Hindi), Split Wide Open (India/ English/ Hindi), My Architect: A Son's Journey (US)
29/3 Columbus (US)
30/3 Mere Apne (India/ Hindi), Super Deluxe (India/ Tamil)
31/3 Happy Old Year (Thailand)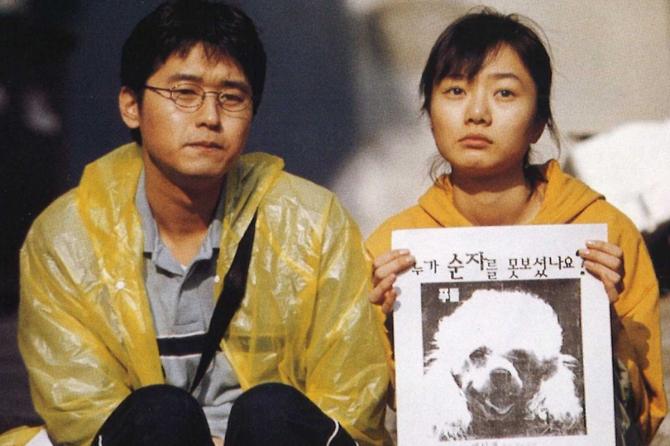 1/4 Achanak (India/ 1973/ Hindi)
2/4 Aliyah (France)
3/4 Burning (Korea)
4/4 Rose Luxemburg (Germany), Eva (France/ Italy), Swami (India/ Hindi)
5/4 La Soledad (Venezuela)
6/4 Lady Macbeth (UK)
7/4 The Nightingale (Australia)
8/4 The Blue Room (France), The Chaser (Korea)
9/4 Mother (Korea)
10/4 Barking Dogs Never Bite (Korea), Goodbye First Love (France)
11/4 Never Rarely Sometimes Always (US)
12/4 '71 (UK)
13/4 The Servant (UK), Jawaani Jaaneman (India/ Hindi)
14/4 Bad Poetry Tokyo (Japan)
15/4 Nobody Knows (Japan), The Spy Who Came In From The Cold (UK)
16/4 The Time That Remains (Israel/ Palestine/ UK/ France/ Belgium)
17/4 Animal Kingdom (Australia), Tokyo! (France/ Belgium/ Japan)
18/4 Detroit (US), Jana Aranya (India/ Bengali)
19/4 Shubh Mangal Zyada Saavdhan (India/ Hindi), A Fish Called Wanda (UK), Naseem (India/ Urdu)
20/4 Personal Shopper (France/ Germany), Ilo Ilo (Singapore)
21/4 Sliding Doors (UK), Matador (Spain), Talk To Her (Spain)
22/4 Circus of Books (US)
23/4 Le Circle Rouge (France)
24/4 Women On The Verge Of A Nervous Breakdown (Spain), The Deer Hunter (US)
25/4 Witness (US), Giant Little Ones (Canada)
26/4 The Lost City of Z (USA)
28/4 Mr Klein (France)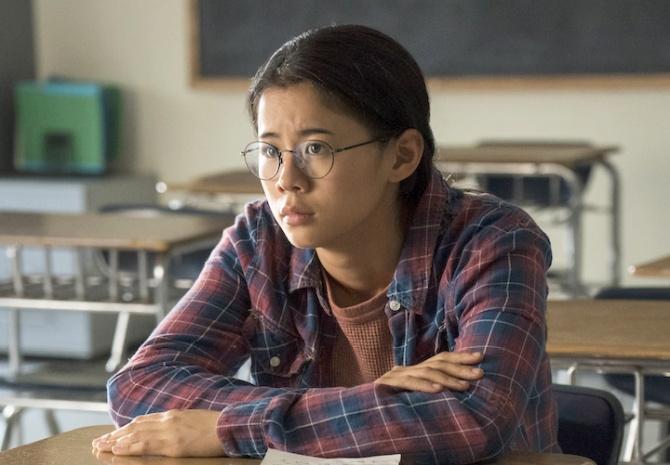 1/5 Tony Manero (Chile), Ema (Chile)
2/5 Sadgati (India/ Hindi), Charade (US)
3/5 Bobby (India/ Hindi), The Lunchbox (India/ Hindi)
4/5 The Half Of It (US), Turup (India/ Hindi)
5/5 Leon Marin, Priest (France), Le Doulos (France)
6/5 Salim Langde Par Mat Ro (India/ Hindi)
7/5 Nasir (India/ Tamil)
9/5 Winter's Bone (US), Badnam Basti (India/ Hindi)
10/5 City of Tiny Lights (UK)
11/5 Suraj Ka Sathwan Ghorda (India/ Hindi), Clouds of Sils Maria (France/ Germany/ Switzerland)
12/5 Pestonjee (India/ Hindi), In The Mood For Love (Hong Kong)
13/5 The Repentant (Algeria)
14/5 I, Daniel Blake (UK), Get Out Your Handkerchief (France)
18/5 The Big Chill (US), A Girl Walks Home Alone At Night (US/ Iran)
19/5 The Southerner (US), What Are The Odds? (India/ English)
20/5 Under The Skin (UK), Mirch Masala (India/ Hindi)
21/5 Camera Buff (Poland)
22/5 Secret & Lies (UK)
23/5 Asha Jaoar Majhe (India/ Bengali)
24/5 The Gold-Laden Sheep and the Sacred Mountain (India/ Gaddi), Body Of My Enemy (France), Antareen (India/ Bengali)
25/5 Riyuichi Sakamoto: Coda (US/ Japan), Moonlighting (UK)
28/5 Padatik (India/ Bengali)
30/5 The Assistant (US)
31/5 Late Marriage (Israel)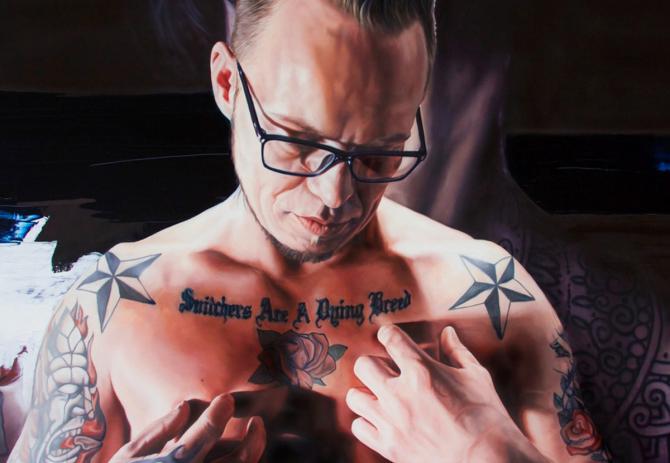 2/6 Post Mortem (Chile), Sicario (US)
3/6 In The Realm of Senses (Japan), The Constant Factor (Poland)
4/6 Some Like It Hot (US)
5/6 Choke: Paisa Bolta Hai (India/ Hindi), Sara Aakash (India/ Hindi)
6/6 The Painter and the Thief (Norway)
7/6 Babyteeth (Australia)
8/6 Gamak Ghar (India/ Maithali), Bottle Rocket (US)
9/6 Mystery Road (Australia)
10/6 I Am Happiness on Earth (Mexico), Driveways (US)
11/6 End of Sentence (US), Gulabo Sitabo (India/ Hindi)
14/6 Da 5 Bloods (US)
15/6 Kai Po Che (India/ Hindi)
16/6 Bad Education (US)
18/6 Julieta (Spain)
19/6 Internal Affairs (US)
20/6 Tootsie (US)
21/6 Ahaa Re (India/ Bengali), Aani Maani (India/ Hindi)
22/6 Beanpole (Russia)
23/6 Saint Francis (US)
24/6 Kastoori (India/ Hindi/ Marathi)
25/6 Bulbbul (India/ Hindi)
28/6 Three Colours: Blue (France)
29/6 Paromitar Ek Din (India/ Bengali)
30/6 Raise The Red Lanterns (China)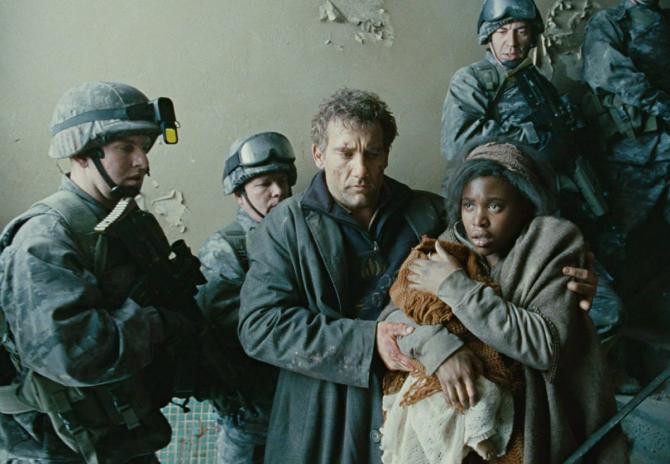 1/7 Ordinary People (US)
2/7 Little Zizou (India/ English/ Gujarat/ Marathi), Vilom (India/ English/ Hindi/ Punjabi)
3/7 Family Romance LLC (US)
4/7 Johnny Gaddar (India/ Hindi)
5/7 Garm Hawa (India/ Urdu), Shool (India/ Hindi)
6/7 Satya (India/ Hindi), Tell No One (France)
7/7 Run Kalyani (India/ Malayalam), Ajami (Israel)
8/7 In The Name Of... (Poland), Action Hero Biju (India/ Malayalam)
10/7 Children of Men (US/ UK)
11/7 Nimtoh (India/ Nepali)
12/7 Diabolically Yours (France)
13/7 Diary of a Teenage Girl (US)
14/7 Light Sleeper (US), The Namesake (US/ India)
15/7 Eeb Allay Ooo (India/ Hindi), Les Bonnes Femmes (France)
17/7 The Trip (UK), The History Boys (UK), Anita & Me (UK)
18/7 The Apartment (US)
19/7 Selma (US), Knock Knock Knock (India/ English)
20/7 Aunty Sudha Aunty Radha (India/ Hindi), The Prologue (India/ Bengali)
21/7 Election (Hong Kong)
22/7 Triad Election (Hong Kong)
23/7 S Durga (India/ Malayalam/ Hindi)
24/7 One From The Heart (US)
25/7 The Thomas Crown Affair (US), Eyewitness: Sudden Terror (UK), The Adventures of Priscilla, Queen of the Desert (Australia)
26/7 The Pawnbroker (US)
28/7 Crouching Tiger, Hidden Dragon (China/ Taiwan/ US)
30/7 Poor Cow (UK)
31/7 Raat Akeli Hai (India/ Hindi)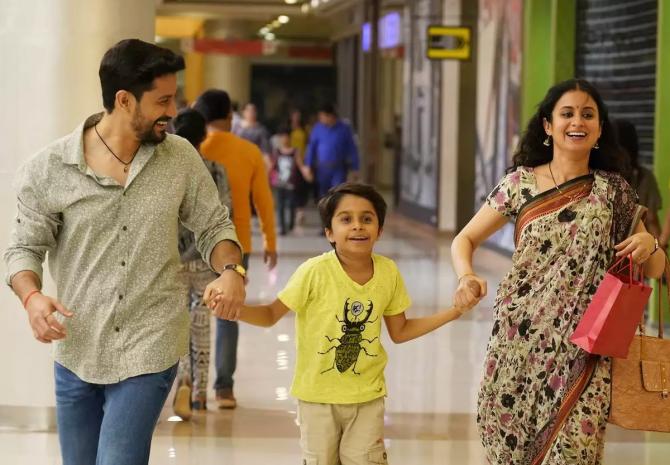 2/8 Lantana (Australia)
3/8 Two Days, One Night (France/ Belgium/ Italy)
4/8 Lust, Caution (China/ Taiwan/ US), Moonstruck (US)
5/8 Being John Malkovich (US)
6/8 Lootcase (India/ Hindi), First Cow (US)
7/8 The Seventh Continent (Austria)
8/8 39 Steps (UK), Metropolitan (US)
9/9 The Terrorizers (Taiwan), Bull (US)
11/8 The Trip to Italy (UK)
13/8 Apocalypse Now: The Final Cut (US), Gunjan Saxena: The Kargil Girl (India/ Hindi)
14/8 In The Loop (UK)
15/8 Hearts of Darkness: A Filmmaker's Apocalypse (US), The Masseur (Philippines)
16/8 Nainsukh (India/ Dogri), The Personal History of David Copperfield (UK)
17/8 Kekee Manzil (India/ English), A Tale of Two Sisters (Korea)
18/8 Death of Stalin (UK/ France)
22/8 Piranahs (Italy)
23/8 Ponnette (France)
25/8 The Salesman (Iran)
27/8 Pather Panchali (India/ Bengali)
28/8 4 Months, 3 Weeks & 2 Days (Romania)
29/8 Kitoboy (The Whaler Boy) (Russia)
30/8 Black Panther (US), Lingua Franca (US)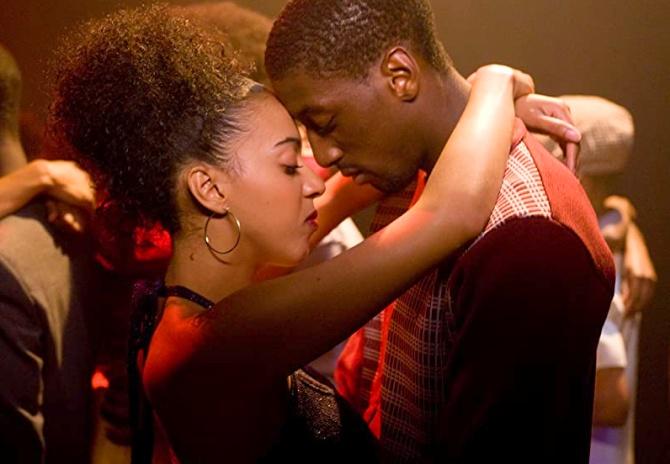 2/9 A Moment of Innocence (Iran), Molecole (Italy)
3/9 Meel Patthar (India/ Hindi/ Punjabi), 200 Meters (Palestine)
4/9 Meel Patthar (India/ Hindi/ Punjabi), Apples (Greece), Court (India/ Marathi/ Hindi/ English/ Gujarati)
5/9 The Wasteland (Iran)
9/9 The Ties (Italy), Passion Simple (France)
10/9 The Disciple (India/ Marathi), One Night in Miami (US)
11/9 Under The Open Sky (Japan), Nomadland (US)
12/9 Gaza Mon Amour (Palestine), Falling (Canada/ UK/ Denmark), Pieces of a Woman (Canada/ Hungary/ US), Quo Vadis Aida (Bosnia & Herzegovia)
13/9 Shorta (Denmark), New Order (Mexico), A Good Man (France)
14/9 Summer of 85 (France), An Old Lady (Korea), 180 Degree Rule (Iran), Mr Jones (UK)
15/9 Should the Wind Drop (France/ Armenia/ Belgium), The Best is Yet to Come (China), Good Joe Bell (US)
16/9 Bandar Band (Iran), Neubau (Germany), Fauna (Mexico/Canada), I am Greta (Sweden)
17/9 Lovers Rock (UK), Another Round (Denmark)
18/9 Spring Blossom (France), MLK/ FBI (US), The Calming (China)
19/9 Smooth Talk (US), True Mothers (Japan), Enemies of the State (US)
21/9 Gallipoli (Australia). Xiao Wu (China)
22/9 The Human Voice (Spain), Night of Kings (Ivory Coast)
23/9 The Human Voice (Spain), Nomadland (US), Mangrove (UK)
24/9 In The Mood For Love (Hong Kong)
25/9 The Disciple (India/ Marathi)
26/9 The Salt of Tears (France), The Weight of the Water (US)
27/9 The Reports on Sarah and Saleem (Palestine)
28/9 Creepy (Japan), A Sun (Taiwan)
29/9 Swimming Out Till The Sea Turns Blue (China), Flowers of Shanghai (Taiwan)
30/9 I Carry You With Me (US/ Mexico)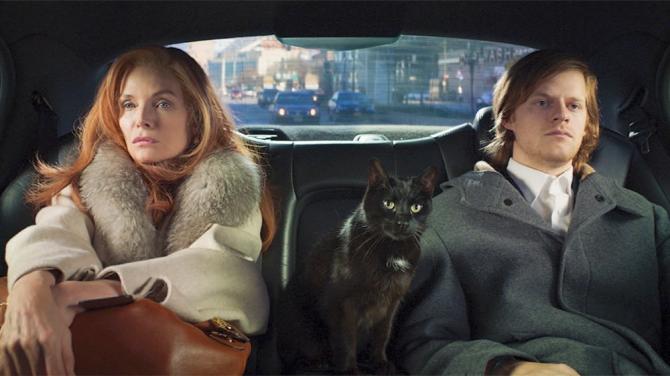 1/10 Beginning (Georgia/ France), Notturno (Italy/ France/ German)
2/10 The Truffle Hunters (Italy/ US/Greece)
3/10 Res, White and Blue (UK) - NYFF, Simple Men (India/ Hindi)
4/10 The Disciple (India/ Marathi)
6/10 Siao Yu (Taiwan), Tragic Jungle (Mexico)
8/10 French Exit (US), Travelers and Magicians (Bhutan)
9/10 Undine (Germany), Mohammed Ali: The Greatest (US)
10/10 French Exit (US)
11/10 Farewell Amor (US)
12/10 Rose Plays Julie (Ireland/ UK)
16/10 The Tenant (India/ Hindi)
17/10 Maadathy- An Unfairy Tale (India/ Tamil), The Trial of Chicago 7 (US)
18/10 Reunited (Denmark)
19/10 Borunbabur Bondhu (India/ Bengali), Dear Comrades (Russia), Habaddi (India/ Marathi)
23/10 Nazarband (India/ Hindi), Borat Subsequent Moviefilm (US/ UK)
24/10 Pedronostra (Italy)
25/10 The Fever (Brazil), Shyamal Uncle Turns Off The Lights (India/ Bengali)
27/10 The Hours (US/ UK)
29/10 A Balance (Japan)
30/10 Yalda: A Night of Forgiveness (Iran), 76 Days (China)
31/10 Exile (Kosovo/ Germany)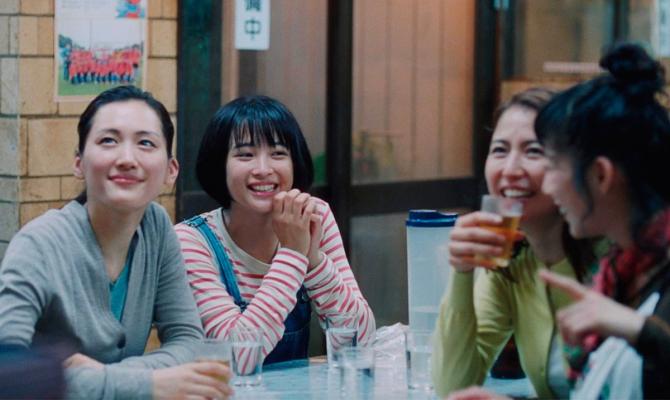 1/11 Identifying Features (Mexico), Influence (South Africa/ Canada)
2/11 Martin Eden (Italy), Last Days of Spring (Spain/ Netherlands)
3/11 Iron Khan (India)
5/11 Corpus Christi (Poland)
6/11 Nirvana Inn (India/ Hindi)
7/11 Funny Boy (Canada)
8/11 South Terminal (France/ Algeria)
10/11 Arab Blues (Tunisia/ France), Pari (Greece)
12/11 Instinct (Netherlands), Forman VS Forman (Czech Republic)
13/11 The Nest (UK/ Canada)
14/11 Collective (Romania)
15/11 Ludo (India/ Hindi)
17/11 Loves of a Blonde (Czechoslovakia)
18/11 Distant (Turkey)
21/11 Broadcast News (US)
22/11 Our Little Sister (Japan)
23/11 Run (US)
24/11 Mayor (US/ UK)
26/11 Small Country: An African Childhood (France/ Belgium)
28/11 Zindagi Tamasha (Pakistan)
29/11 Sleepwalkers (Argentina)
30/11 Monsoon (UK)
1/12 Definition Please (US), White Elephant (Canada), Kings of Mulberry Street (South Africa)
2/12 Citizen Kane (US), June (India/ Marathi)
4/12 Vihir (India/ Marathi)
6/12 Sin La Habana (Canada), Sound of Metal (US)
8/12 Parallel Lines (India/ Tamil)
9/12 Mississippi Masala (US/ UK)
12/12 Mank (US), Time (South Korea)
13/12 I Am Greta (Sweden), Closer (US)
14/12 Tinker, Tailor, Soldier, Spy (Britain)
15/12 Party (India/ Hindi), Ardh Satya (India/ Hindi)
19/12 Brief Story From The Green Planet (Argentina)
20/12 The Vice of Hope (Italy)
21/12 Pollock (US), The Dissident (US)
22/12 Swallow (US)
23/12 C U Soon (India/ Malayalam)
24/12 A'hr (India/ Malayalam)
25/12 Laila Aur Satt Geet (India/ Gujjar/ Hindi)
26/12 Sthalpuran (India/ Marathi), AK vs AK (India/ Hindi)
27/12 Ashes on the Road Trip (India/ Marathi)
29/12 Uljhan (India/ Hindi), Birdy (US)
30/12 Fail Safe (US)
31/12 Minari (US)
Feature Presentation: Rajesh Alva/Rediff.com