Deep Malhotra lists the lessons you can learn from the God of Auspicious Beginnings.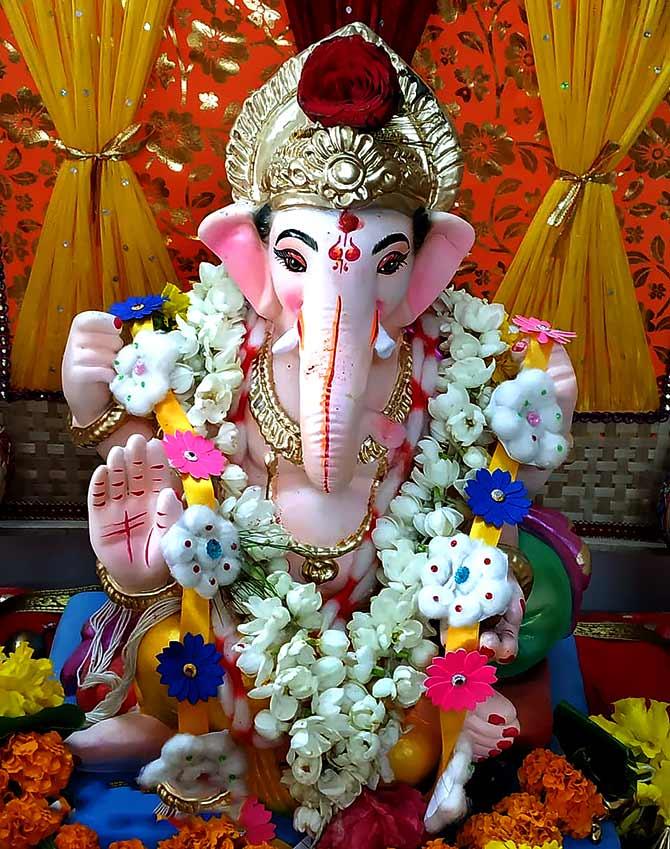 As Mumbai bids adieu to Lord Ganesha, it is also bidding adieu to a magical 11 days.
Even the relentless rains couldn't dampen the happiness of His followers.
In many offices, including mine, most people have been enjoying the festivities, missing a day or two of work and leaving for home early every day.
And now, the grand finale is playing out in the city.
The streets are filled with a sea of followers, dancing like there is no one watching and forgetting their worries to the tune of deafening drums.
Tomorrow, the attendance in offices will be thin. And, obviously, you cannot play spoilsport by scheduling anything important.
Everyone begins to leave and, soon, it's just you in the empty office.
As you decide to call it a day, your eye meets a miniature idol kept on a teammate's desk.
The atheist in you wonders about the popularity of this particular deity, who converts the otherwise time-bound Mumbai city into a carnival for 11 days every year.
And then you realise, the God of Auspicious Beginnings God offers interesting lessons for entrepreneurs:
Think Big
Ganesha's head symbolises thinking big and innovation.
As an entrepreneur, if you find yourself tackling a big problem, it means you are building something big!
Remember, the bigger the problem your business is solving, the bigger the value of your business.
An entrepreneur's big ambition is the fuel to achieving big success.
Always Listen
Ganesha's big ears symbolise the power of listening.
It is important to listen if you want to absorb ideas and facts.
Listening also helps when it's time to negotiate a deal.
Remember, negotiation isn't just about saying 'no'; it's also about saying 'yes' at the right time.
In order to do that, you have to listen.
Also, you don't need to have the last word in a deal. Let the other side say what you want; just be sure what is said is what you want in the deal.
Be Silent
Ganesha's small mouth tells you to talk less and do more.
Be silent unless you have something important to say.
Ignoring unwanted noise can become the key to your success in the long run.
Most start-ups give more importance to marketing their product than making it more robust. That's why we see marketing spends on user acquisition by start-ups overpowering user acquisition through product excellence.
Stay Focused
Ganesha's small eyes tell you to never lose focus, a word that both overused and underrated.
Focus on ignoring the unnecessary.
Focus being right rather than being quick always.
Quick decisions may help you grow quickly, but a well-thought-out decision will also help you avoid failure.
Be Yourself
Ganesha's belly contains infinite universes. Similarly, you are the by-product of your thoughts and experiences.
Ultimately, Life challenges you to achieve your dreams and to become the best version of yourself that you can be. The only way to do that is to push your limit every time.
Deep Malhotra is the co-founder of Beckfriends.com & the Gemini Group. He has over 15 years of entrepreneurial experience.
SHARE YOUR CAREER TIPS in the message board below.