If your dreams do not scare you, they are not big enough.

If you are diving in head first for becoming a full-time entrepreneur, you will likely want to know what it takes to be standout as an entrepreneur.
Here you can learn the must-take steps on your journey to certainly hop over the risks of entrepreneurship.
Making the name, fame and lots of money is the dream of every person.
With an urge to no longer work under a boss, many of my mates started up with an idea of 'being an entrepreneur'.
Of course being an entrepreneur is easy but succeeding in your entrepreneurship is not a piece of cake.
Everyone associates it with the prospect of joy and rich, but in reality, prosperity is not guaranteed.
I am not demoralizing you to overpass the path of entrepreneurship, but just making you aware with the pitfalls and how to hop over the pitfalls of entrepreneurship.
Being an entrepreneur does allow for a good-feeling as you turn your passion into the mission.
You will be grateful for doing what you love, exhilarated at the thought of being your own boss, enthused by the time, money and creativity you have invested in your start-up.
But you may not realise the ups and down, you cannot be successful just by the enthusiastic feeling, you got to delve into the ways to be on the top of the game.
Here are five ways to do it right
1. Make your daily task list
You will have to work constantly day-by-day because it is not easy.
There are going to be hundreds of thousands of things to do.
To build the amazing experience with the things to do all time daily, the best idea is to get it all planned over task management tools like ProofHub, where you can get your task list every day.
Your task list will take you closer to your goal of making sure you do not feel disappointed missing anything important or urgent.
Probably, your business will likely to achieve more in the day making you a better captain of your ship.
2. Keep aspiring and plan big
Ellen Johnson Sirleaf once said, "The size of your dreams must always exceed your current capacity to achieve them. If your dreams do not scare you, they are not big enough."
On your entrepreneurial journey never fall to underestimate your potential.
Have a big plan to keep running your business.
Big plans definitely lead to big results.
When you aim for the stars, even if you miss, you will at least land among clouds, and stars aren't far from there.
3. Bid goodbye to your enemy: procrastination
According to researcher, Piers Steel, 95 percent of us procrastinate to some degree. But what matters is how many of us get stuck and laid back.
The biggest enemy of all business owners is procrastination. And it all starts with good time management.
When you are building your brand, you must have a time management tool like Toggl to maintain the discipline and not curse yourself for not starting your tasks on time.
Being an entrepreneur you will have to overcome the habit of delaying important tasks to get to the line of productivity.
4. Master the art of the hustle
Successful entrepreneurs go through the real hustle by going after what they want with complete focus.
Hard work and lots of hustling will take you a long way.
You have to be the mayor if you want to be successful. I am an entrepreneur who occasionally falls back into hustle mode.
Be the hustler to make money for your business and a better place.
5. Keep handy business books
The most successful ones are usually voracious readers.
Because the more you read, the more you get the ideas.
I read everything I can get my hands on.
There is a large number of inspiration books, to mention a few like The Power of Broke by Daymond John, Awaken the Giant Within and Good to Great, the Importance of Imagination by J K Rowling.
Reading can help you largely to build character and deliver real value in the world.
Start these steps today. Take the plunge and set the right path for your entrepreneurial journey.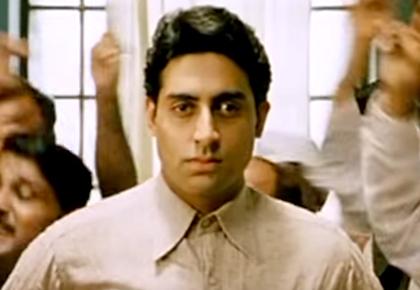 Lead image -- a still from Guru -- used for representational purposes only.