It's not easy to walk off the beaten path.
Life, and its many challenges, push you toward the tried and tested, the familiar and the safe.
But there are those mavericks who choose to sing to their own tune.
Rajesh Karkera/Rediff.com meets two such -- Abhishek Sharma and Swati Vishnoi.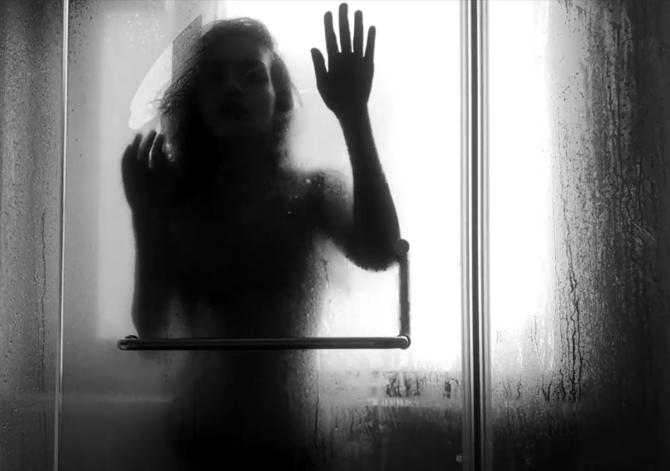 Abhishek Sharma, the 26-year-old lead singer of the Delhi-based indie-rock band, AaGROH, and 30-year-old film-maker Swati Vishnoi got together virtually to create a video inspired by the lockdown.
Here's how it happened:
What does AaGROH mean? How did you come by that name?
Abhishek: Actually, it came suddenly.
I was sitting at the (Delhi) metro station and I was thinking about something when it just clicked in my mind: Oh, AaGROH is the word.
Aag means fire as you know; Roh means badhna in Sanskrit, which means something like progressive.
The meaning refers to a progressive, never-ending flame. So isi matlab ke saath woh dimaag mein fit ho gaya tha mere (the meaning made sense to me).
And everybody was like, 'Oh, that's a great name.'
AaGROH is the perfect name for us.
Abhishek, Swati how did you guys meet?
Swati: We first met three years ago through friends.
For two years, we explored the possibility of working with each other.
Then -- I think it was in 2018 or 2019 -- he messaged saying we should make a video on this new song he was working on.
Later, I had planned to shift from Mumbai to Delhi; that's how we met.
Abhishek: We had a very professional meeting where we suddenly realised we both are very similar. That was the start of our friendship.
We released Moonlight on Spotify in January 2020 and later, during the lockdown, we released the video.
Who thought about creating this video during the lockdown?
Abhishek: That was Swati all along.
Swati: Yeah, because I was jobless (laughs). So I was, like, why not make myself useful?
Actually, the idea came from Abhishek. One day, we chatted and he's like, you know, we'll just make a video for our reference using bits from film songs.
We created a few edits, but then I thought why not do it nicely.
I got in touch with my friend Ruchika (Rai) and we shot with her remotely... I would tell her how to do it and she would then shoot in her house.
The idea was that we were idle during the lockdown so let's do something (smiles).
What made you consider connecting this song, which was released in January, with the lockdown? This song was created much before the lockdown was in sight.
Abhishek: So basically, the idea behind Moonlight was similar to a lockdown situation.
It is about when you are living your life alone. You're dreaming about something, but you're not able to chase it.
Society is grabbing you back, the money factor is grabbing you back and you are forced to face the reality. And that can shatter you sometimes.
Usi cheez ke baare mein likha tha ki (That is what is song is about)... There is a girl who thinks, dreams, wants to chase the stars, wants to touch the sky, but she is not able to and gets a hard reality check from society.
She finally realises how society works and her dreams start to fade.
It was a reminder of my dreams, how I wanted things to evolve and how that did not happen.
The last part of the song, Khoya sach tune hai yahaan (you have lost the truth here) means we have to live in a practical world where we can't chase our dreams.
It's a thought that haunts a lot of people.
Moonlight, the character in that song, has left everything behind... society, her fears... and she is ready to fly.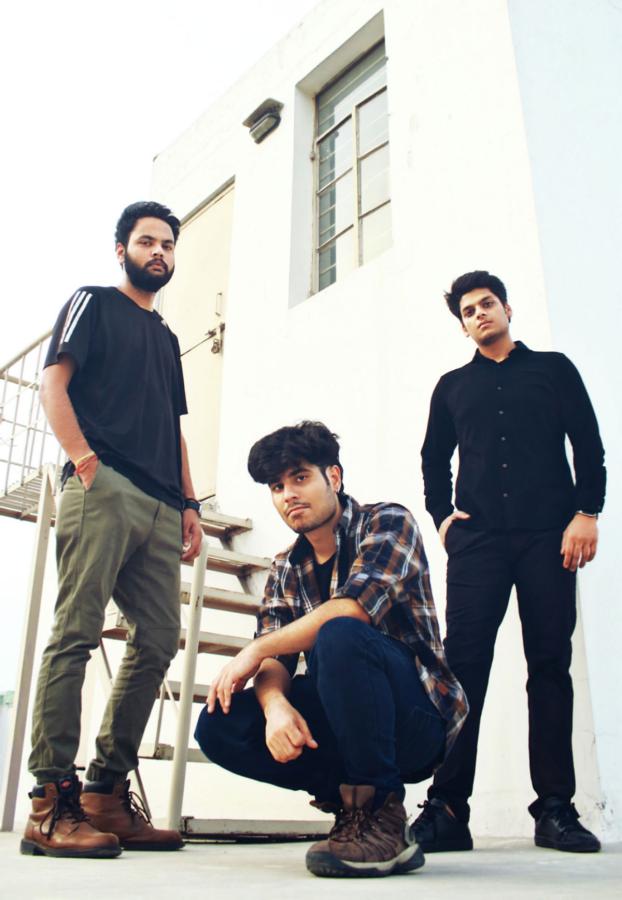 Was the video shot using professional cameras?
Swati: No, no... it's completely shot on the phone.
Shooting it was crazy because if one person was free, the other was not.
Uploading the video was a difficult process because I was living in at my native place where there's no Internet.
What was it like to direct this video remotely?
Swati: It had everyone's input.
Even Richard (Anthony, who edited the video) would suggest shots.
And I would show it to Abhishek and take his inputs.
Ruchika too became a director. She would suggest shots because the location was her home; I was not there physically.
In fact, some of the shots, like the scratching of the hand on the wall in the light, she did herself... and it has come out so well.
Abhishek, have you formally trained in music?
Actually no.
My entry into the world of music was purely accidental.
When I was in college, I went to audition for the drama society, but, for some reason, my audition didn't happen.
The auditions for the college band were also happening simultaneously, so I tried for that and was selected to be part of the backing vocals.
Over time, I became a front singer and people started encouraging me to try for the lead.
I too started taking singing seriously.
When the college exams started, the band members wanted to concentrate on their studies. But I was adamant about singing.
I was getting called for shows too, which is where I got the opportunity to meet similar-minded people outside college.
It inspired me to start AaGROH. We were earlier called Gravity Warriors, but I didn't like that name.
Vikas Ravat, who was our guitarist then, learnt how to play the bass guitar because that's what the band needed.
Our song, Kyun zinda hai, was ready in 2014 but never released.
In 20162017, our band disbanded. It's hard to survive financially as an independent artiste.
Some of the band members took up salaried jobs, others left India for better prospects...
But I could not give up the idea of the band; I could never drop the idea of music.
That's when I met Sanchit Agarwal, our current keyboard player, through a friend.
We jammed one day and our ideas matched to such an extent that we almost finished our first song, Maane na (which I had written), in that session.
Then Vinod Arora joined as a guitarist and Moonlight happened.