In 2011, Dilin Nair was rejected on a reality show. Years later, he is judging more than one show on TV and mentoring young artistes to become India's next superstar.
He tells us how he turned his dreams into reality.
TEXT: Divya Nair/Rediff.com
VIDEO: Hitesh Harisinghani/Rediff.com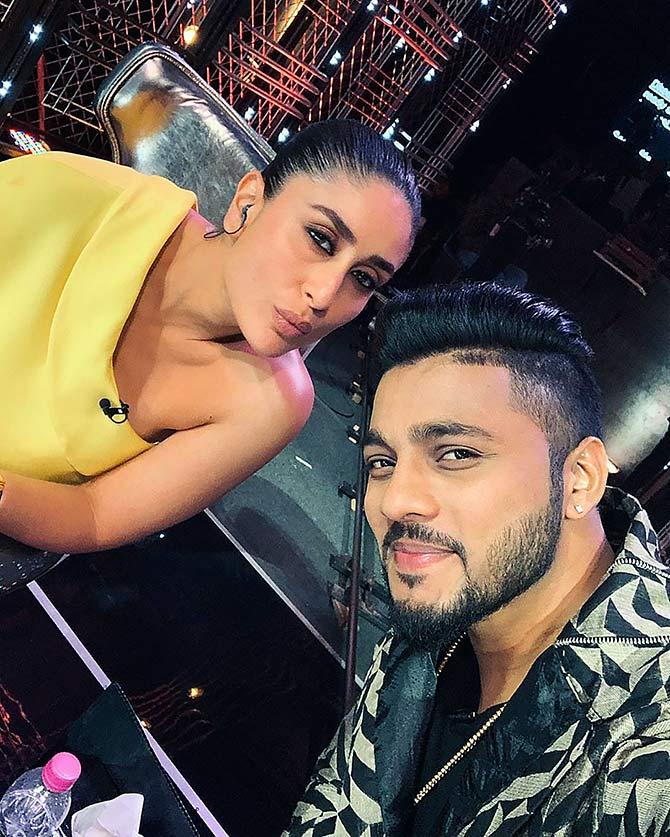 When Dilin Nair made his debut in the dance reality show Dance India Dance in 2011, he had a brief moment of fame.
He got to show his dancing and rapping skills. But what the rest of India did not know at the time was the years of struggle, failure and rejection that had gone into making him an artiste.
The son of a railway employee from Kerala, Dilin had no formal training in music or dance.
He'd slowly worked his way up, learning to write songs, getting inspired from almost everything that came in his way.
In the 90s, Dilin remembers "growing up listening to Michael Jackson and dancing to Hrithik Roshan's songs," because "there were no reality shows" that he could participate in.
"My father would get cassettes that he would find at his friends' place and at railway stations. We'd play them at home and have fun," he tells us of his initial days.
Years later, Dilin aka Raftaar has sung countless songs in films, appeared on various shows on radio and television and is serving as one of the judges in more than one reality show.
Watch the video to know how Dilin Nair became Raftaar, one of India's bestselling rap artists.
Rejection to success
From a contestant who was eliminated in the first few rounds to becoming the judge of a reality show (he is one of the judges on MTV Hustle), Raftaar has come a long way.
How did he do it? Watch the video below.
Finding India's next big superstar
Raftaar is full of gratitude for all those people who turned him down.
He feels that rejection is an important part of an artiste's growth story.
In fact, he is one of the few artistes who is closely working with underground musicians, grooming them to perfect their craft and guiding them to pursue their art.
His latest show MTV Hustle is a wake-up call to all those talented, less privileged artistes who were waiting for their big career break, he says.
How to become a rapper!
Watch the video for Raftaar's tips on how to become India's next superstar.