'My parents have been teaching me that if I see something wrong happening, I need to take a stand and fight for the truth.'
'That's what I plan on continuing to do with my music.'
Video: Hitesh Harisinghani/Rediff.com
A question that often crosses Altaf Shaikh aka Mc Altaf's mind is 'How long will music help him survive'?
"If given a chance in the future, I'd love to go back to college and complete my studies," the rapper from Dharavi, north central Mumbai, reveals to Anita Aikara/Rediff.com. "Or chase my second love -- cricket."
Till then, he hopes to pursue his passion for music and wants to lead by example.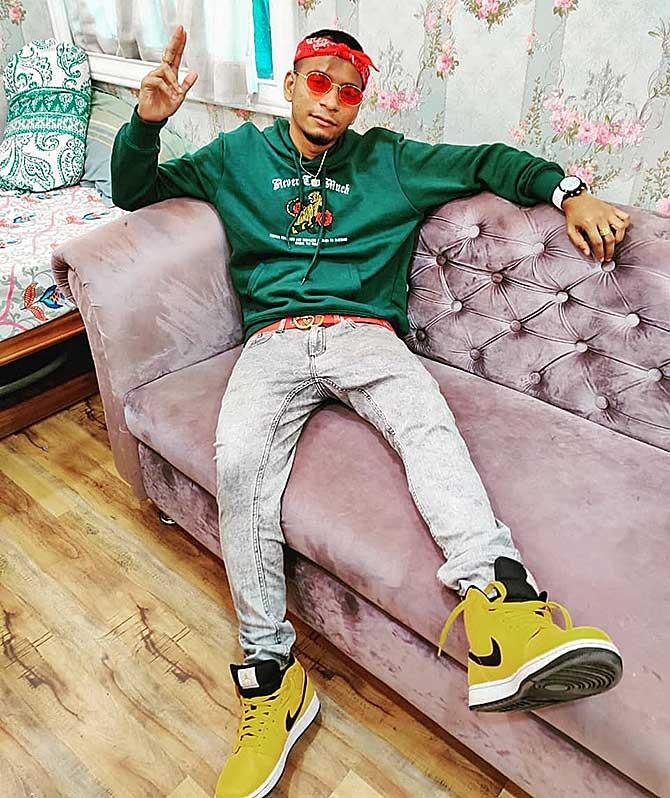 At 20, Mc Altaf has made a presence for himself as a rapper.
He was the one who tutored Ranveer Singh for Gully Boy and also featured in a song in the movie.
He carved his own lane in the hip-hop scene with his debut single on YouTube, Wassup!, made in collaboration with New York rapper Jay Killa and featuring a cameo by Ranveer Singh.
With over 80,000 followers on Instagram and 245,000 subscribers on YouTube, he is doing things someone his age would only dream of doing.
"When I started off, I was crazy about hip-hop and didn't really consider the challenges I'd face along the way.
"Initially at ciphers (an informal gathering of rappers), if 3-4 people appreciated my rap, it made my day. I'd get excited and plan what I wanted to present the next day.
"At that time I didn't think that music would become my career and I'd make a living out of it. I kept doing my thing and I was lucky to get appreciated for it," he says.
No one in his family has ever been into music.
"My father works in Dubai and my mother is a homemaker. I have two sisters."
Back in college, he decided to give music a shot and quit studies. "I stopped going to college in the first year itself. I was never really interested in studies.
"I cleared my 10th and 12th. But when I got to my first year, I decided to quit and follow my musical dream."
Ask him if he regrets his decision and he says, "I feel it is very important for everyone to focus on their education. I regret not completing my graduation.
"I was very interested in cricket and have played the sport for 2-3 years. But getting trained in the sport was an expensive affair for my family, so I didn't pursue it.
"My advice to youngsters is to continue and never give up on your studies. You'll regret it later in life."
Be it his writing or the confidence he showcase on stage, Mc Altaf feels all the credit must go to Dharavi.
"Dharavi has and will always inspire me. I mostly write about the issues faced by the common people. I have written about my life.
"In each of my songs, there is at least a line or two about Dharavi. When I sit to write and think about what I should be writing, my neighbourhood, the people I bump into here come to mind.
"We have been facing my issues in Dharavi and political parties are doing nothing about it. These are the issues I have penned in my songs as I relate to it.
"I started off my career in Dharavi and I haven't moved out. Often people ask me, 'If you get a lot of money, would you move out of Dharavi?'
"I have always said 'no'. I want my neighbourhood to become so famous that when people pass my home, they will say, 'This is Mc Altaf's home in Dharavi.'
"Dharavi has a lot of talent. It is not just about the poverty.
"The stories from Dharavi have been inspiring people. When people watch our videos on YouTube, they feel they can also aspire to be like us."
There was a time when Mc Altaf would to try flagging a taxi to go home and would almost always be turned down.
"People were scared to come here. They thought we wouldn't pay the cab fare. Nobody used to come to deliver pizza here.
"Today, people come here and parts of Dharavi have become famous for their pin codes like Mumbai 17. My fans who come here tag me on Instagram."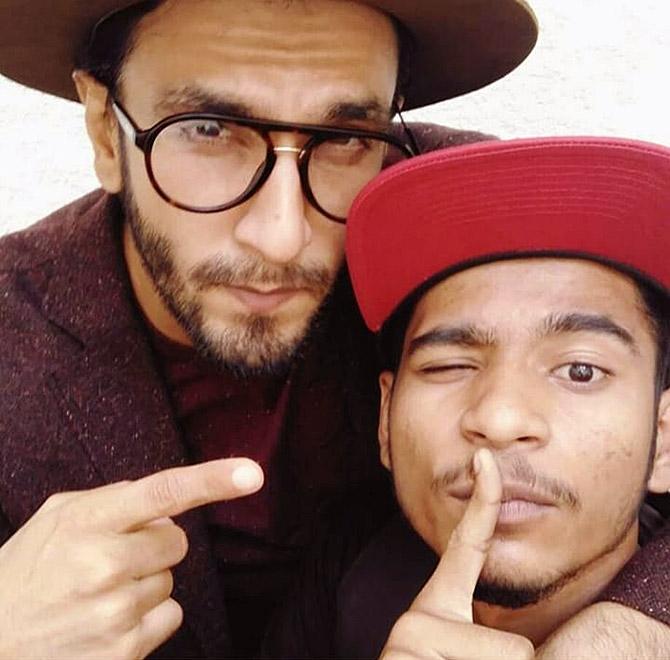 Mc Altaf has embraced a bindass, unapologetic style and that's helped him break barriers in his career. "People are beginning to understand my songs and lyrics better," he feels.
There was a time when a handful of people attended his shows. Post Gully Boy, that has changed.
"Today, we have got the opportunity to perform in front of thousands of people. The vibe is very different. I am very happy that the audience can relate to my songs."
When he worked with Ranveer Singh for Gully Boy, Mc Altaf felt like he was working with a long-lost friend.
"We had great bonding. Whenever we used to sit for meetings, we did less work and spent more time chatting with each other.
"Ranveerbhai would get so involved in the conversations. It never felt that a star was seated with us.
"He used to do masti with us and we never felt the need to be disciplined. That is a quality in him I really appreciate."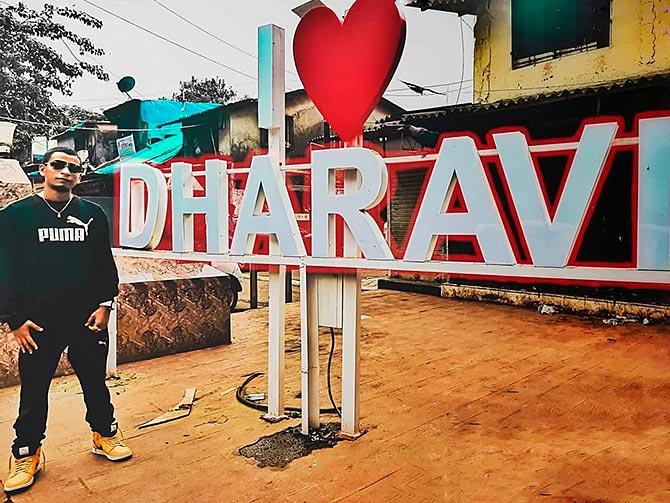 Talking about the changes he would like to see in the Indian hip-hop scene, he says, "We need more women rappers.
"(Popular female rapper) Dee MC, a good friend, spoke to me about how her family wanted her to study and get a good job. But she wanted to pursue hip-hop.
"When I heard her song Chaar logon ki baatein, she has opened her heart about her feelings and that's when I thought there should be more female representation in hip-hop.
"Only a woman can express what she is going through and it is important for that voice to be heard."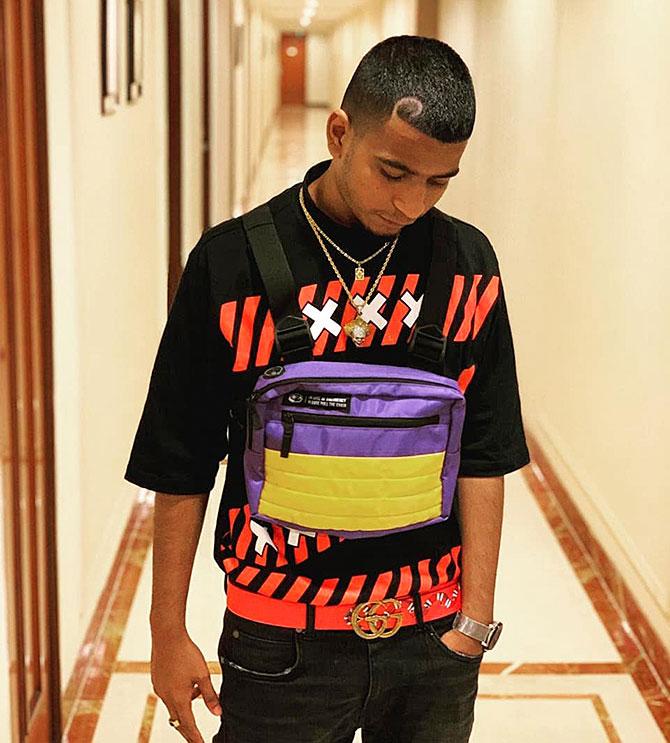 Mc Altaf performed live on Vh1 Listen for the first time on January 31, and that gave him the opportunity to share the stage with good friend Dee MC, Shah RuLe and D'Evil.
"When I used to go for gigs and return home, I'd listen to music on Vh1. I got introduced to more hip-hop artists and songs.
"It is through Vh1 that I got to know of Eminem and 50 Cents. Now I am associated with Vh1 through Gully Gang India."
As Mc Altaf continues to shake things up in the industry, he has some concerns too.
"At times I wonder how long hip-hop will continue being popular in India. There was a time when rock was really fashionable and colleges would host rock shows. But the charm of rock faded away.
"I want international musicians to come and collaborate with local hip-hop artistes. Indian artistes are really talented and can also get +100 million views too."
Would we see him collaborating with Bollywood in the future? "I would like to do that, but not as a filler rapper. If I'm singing a song, I want the freedom to present the song my way."
As for rapping about real things, he adds, "I have no issues with the government. But since my childhood, my parents have been teaching me that if I see something wrong happening, I need to take a stand and fight for the truth. That's what I plan on continuing to do with my music."
He has a message for the next Gully Boy. "Listen to good music. Create songs responsibly. Your job is to create great music, so focus on creating terrific content."