One of Bollywood's fittest actors reveals what keeps him fit during the lockdown.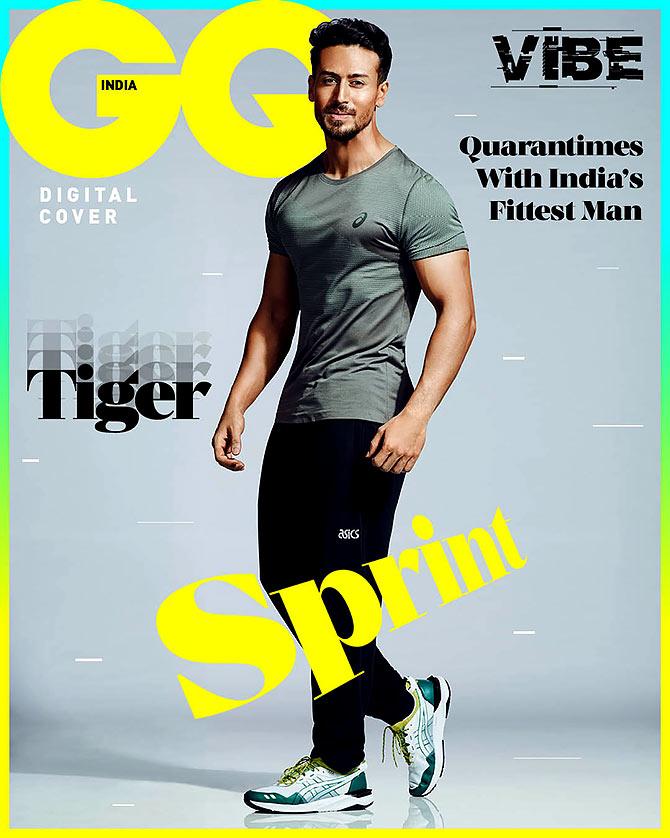 Tiger Shroff is one of the fittest actors in Bollywood today.
Both on and off screen, you'll see him flexing his muscles, attempting jaw dropping stunts and pushing the envelope.
In fact Ranveer Singh even coined a new term to describe Tiger's abs: Ten is the new six!
If you have been following the Heropanti actor on Instagram, you'll notice how Tiger often mixes his workout for maximum performance.
In a recent interview to GQ magazine where he is on the cover, the young actor talked about his passion for fitness and how he is not letting the lockdown dampen his plans.
He revealed how he has moved to MMA and cardio for a home-friendly regime.
'I usually work out an hour after I wake up,' the actor told GQ magazine in the special interview.
'The first thing I do is run on the treadmill. I also have a monkey bar at home, so I do a lot of workouts on them. Plus, free weight exercises such as pushups, crunches and ab workouts,' Tiger detailed his workout.
'My goal is to stay fit during this time with whatever I can do indoors,' he added.