It is hard to ignore the post workout glow!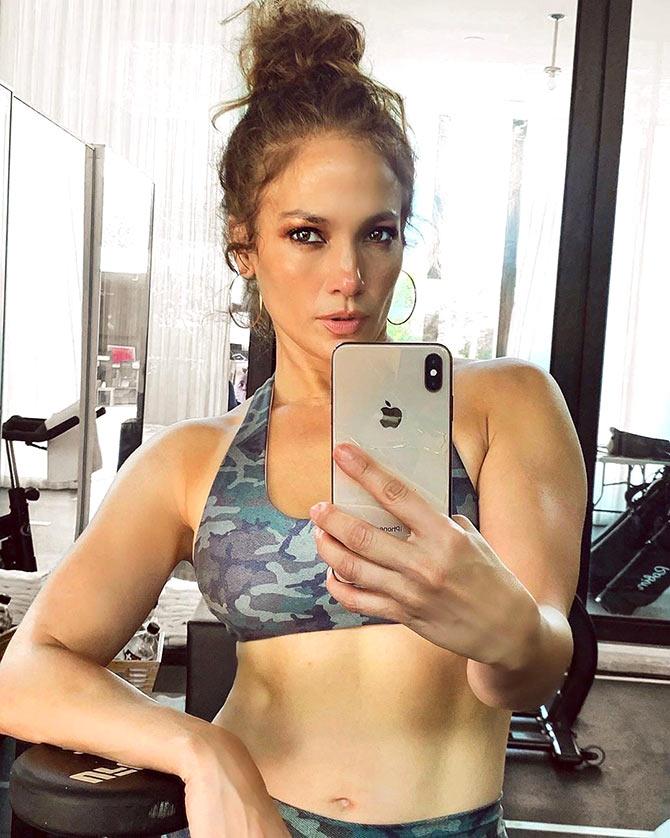 American singer-actor Jennifer Lopez just proved that you can look good even while working up a sweat.
The 50-year-old songstress gave fans a peek at her home on Instagram, where she hit the machines in a camouflage print sports bra and matching leggings.
The singer who is quarantined at home with her family showed off her ripped body in two mirror selfies she managed to take in between pumping iron.
Sharing the pictures on her Instagram, the singer turned actor wrote: 'If it doesn't challenge you, it doesn't change you.'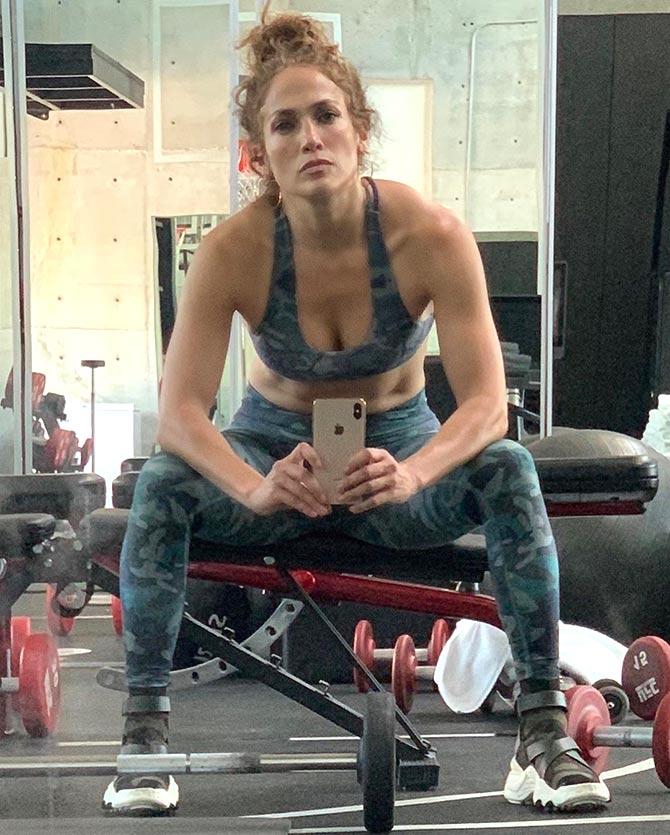 In her second picture, JLo is seen giving a mean mug to the camera while sitting on a workout bench while her arm and ab muscles are on display.
Her naturally wavy hair is tied up in a top bun, while she shows off her gold hoop earrings.
Even at 50, JLo knows the importance of staying fit.
In a recent interview to Women's Health magazine this year, the pop star revealed how intense her workout is.
Can you believe she does 50 hanging ab raises, 50 rope crunches, and 50 incline sit ups with a 45-pound plate.
JLo mixes dance, yoga and strength building into her schedule to bring in some fun and variety. And she 'rarely rests!'
One of her key mantras to staying fit is discipline. 'Make promises to yourself and keep them,' she shared on her Instagram.