We'd asked you, dear readers to share your love stories with us.
Anand Venkatramakrishnan tells us how he met Vandana Chaudhary. You can share yours too!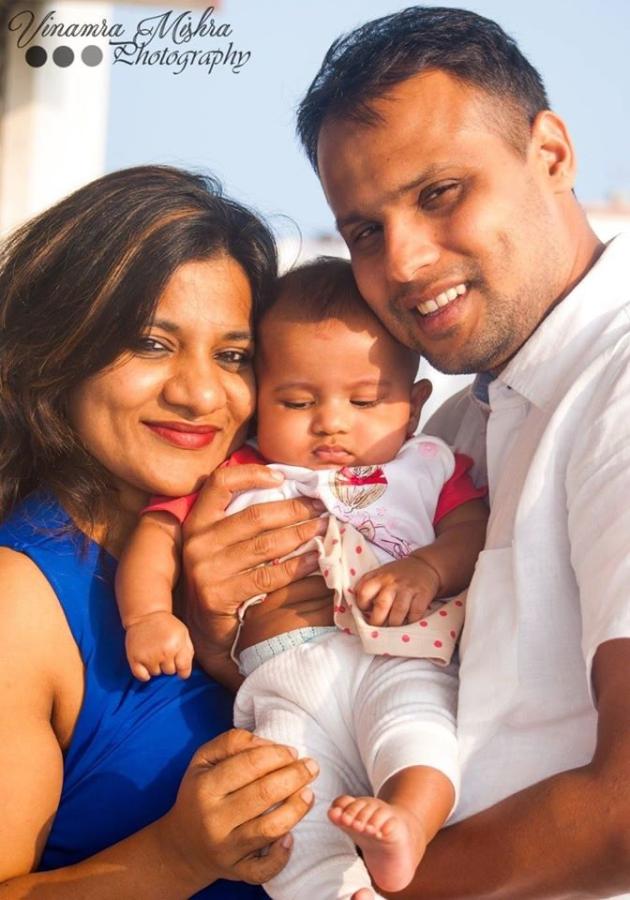 Ours is a story of two states, rather a few states!
We met in Gujarat and our love blossomed in Mumbai.
We proposed in Delhi, got married in Tamil Nadu and were blessed with a kid in Vizag.
It all started at a college function which became a defining moment in my life.
After several dates, deliberations and innumerable arguments, when I finally went to meet her parents in Delhi, I was freezing. Not from the cold there, but at the prospect of meeting my future father-in-law, who I was told is quite a task master.
He lived up to the expectations and I was grilled to the hilt.
Since I am a naval officer, grilling didn't feel like an unknown territory.
After crossing the mandatory "obstacle course" what followed was a dream wedding, both in Tam Brahm and North Indian tradition.
We've been married for seven years.
We celebrate Pongal with equal fervour as Holi and Diwali!
She loves cycling, I prefer running.
She loves RomComs, I watch action films :).
She loves loud music, I enjoy soft, soothing music.
To date, we enjoy our differences and celebrate it.
Last year in August, we were blessed with a baby girl, Diya, and we finally have our "happily ever after"! For both of us, love is all that matters!
ALSO SEE
Jab We Met: She proposed first
Jab We Met: 'My eyes would search for her'
Jab We Met: 'In her, I found a friend forever'
Jab We Met: 'She was filled with anger'
Jab we met: 'She was simple and beautiful'
Jab We Met: 'Jodiya upar se bankar aati hai'
#Jab We Met: 'I fell in love for the first time'
#Jab We Met: 'I liked his supreme self-confidence'
Click here to read more Jab We Met stories
Click here for our complete Valentine's Day coverage
Dear readers, do you have an interesting love story that you want to share?
Tell us where you first met your partner and how the two of you fell in love.
Write in to us at getahead@rediff.co.in (subject line: 'Jab We Met'). You can also include a photograph of you and your partner and we'll publish the best entries right here on Rediff.com.
Visit Rediff's Valentine Store & Buy Amazing Touching Gifts for Your Loved Ones