We'd asked you, dear readers to share your love stories with us.
Rediff reader Mithu Sharma tells us how he met his would-be wife! You can share yours too!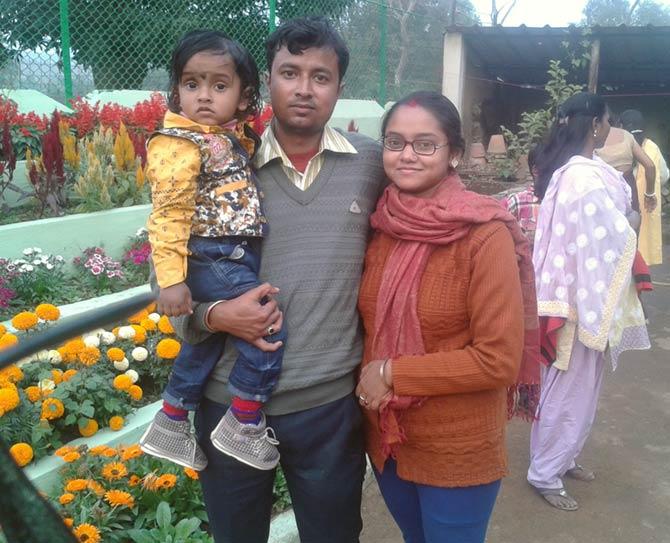 Kehte hai na, jodiya upar se bankar aati hai!
I was doing my B.Com and she (my wife now) was in Class 9.
When I first met her, it was love at first sight. She ignored me and told me that she was not interested.
I told her, "Okay, as you wish but I will marry you."
Her mother knew everything and was against all this.
Meanwhile, she completed her matriculation and went to Kolkata for higher studies.
I got a job in the government sector. We kept in touch. But in between, we had many quarrels and also sweet memories through phone and even face-to-face when we met several times.
Our communication was going on, and I told my mother everything.
Both the parents met, discussed and at last we got married in 2012, after four years.
Now God has blessed us with a son, who is two years old.
Sach me agar dil se kuch bhi maango to bhagwan use zaroor deta hai.
I got my princess and am blessed with a son.
Bahut baar hum logo ka breakup bhi hua shaadi se pehle... phir bhi, pyar raha. Phir shaadi hui, aur aaj hum ek saath hai.