The smart and stylish actor reveals how she's spending time in the lockdown productively.
Video production: Hitesh Harisinghani/Rediff.com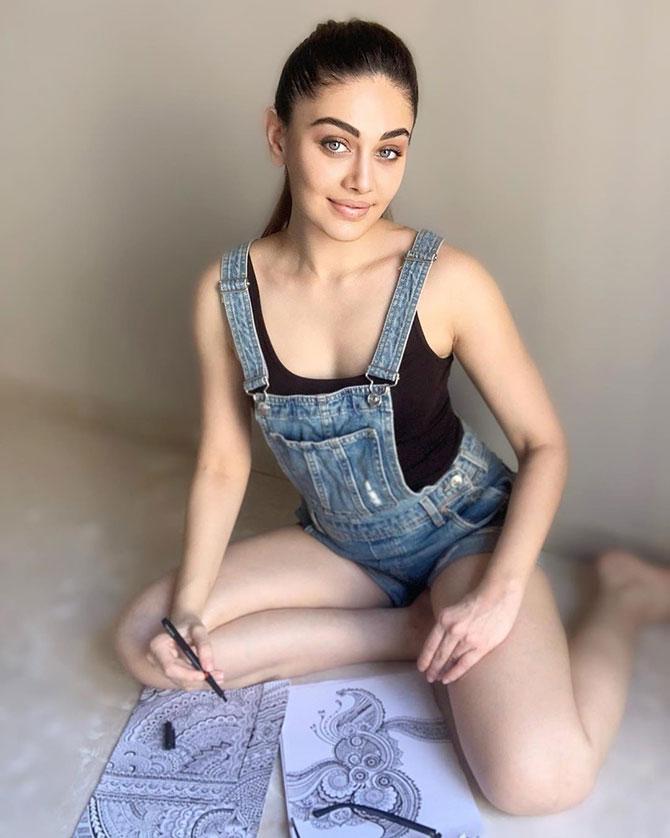 Shefali Jariwala was still in college when she featured in the remix version of Kaanta Laga and became an overnight sensation.
"I was just outside my college when Radhika Rao and Vinay Sapru (directors of Kaanta Laga) offered me the song," Shefali tells Hitesh Harisinghani/Rediff.com.
"What I did for fun and some pocket money changed my life forever,' says the 37-year-old actor who was last seen in Bigg Boss Season 13, where she entered as a wild card.
Can you believe it has been 17 years after her debut? She takes us back in time how it all happened.
Shefali is married to actor Parag Tyagi and had to travel to Delhi after her father-in-law passed away.
She reveals how the experience of flying was not pleasant.
Soon after exiting Bigg Boss, the lockdown was announced. She tells us how she keeps herself calm and entertained at home:
Not just on screen, Shefali likes to dress up smartly even when she is at home.
Find out why the fashionista loves to stay stylish:
Want to know the secret to her fit body? She tells us how she continues to work out even during the lockdown.
Shefali also reveals how she keeps her skin flawless.
And finally, Shefali shares hacks to make the most of the lockdown: