Celebrity Chef Ranveer Brar shares two recipes that can be prepared in under 30 minutes and require no cooking.
The Paan Shots have a great interplay of the flavours of betel leaves, gulkhand, coconut and cherries.
The fruity Melon Salad is from fresh, seasonal, local produce.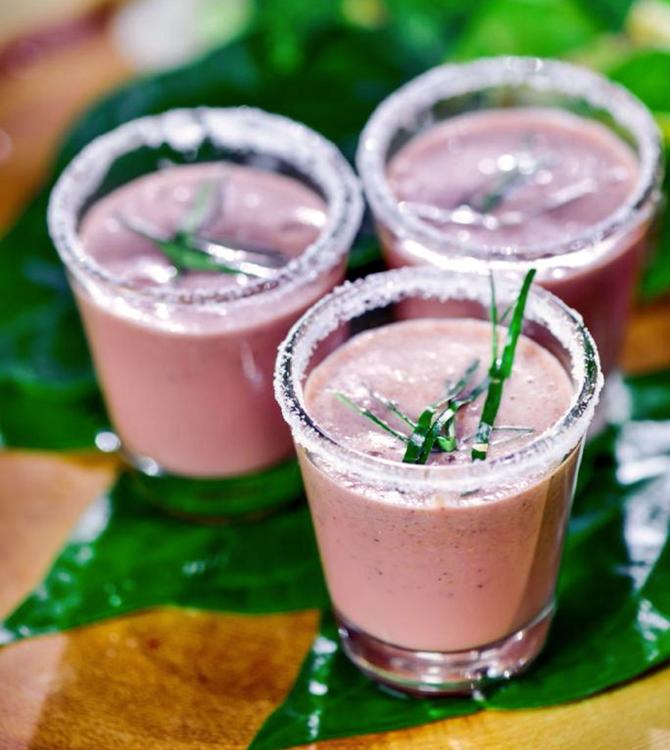 Paan Shots
Serves: 8
Ingredients
4 betel leaves
4 tbsp gulkand or rose petal jam, easily available in grocery stores or online
3 tsp saunf or fennel seeds
2 tsp desiccated coconut
2-3 glazed cherries
1 tbsp sugar
3 scoops vanilla ice cream
10 ice cubes
Shot glasses to serve
Method
Combine all the ingredients in a blender and blend well.
Transfer into a bowl and refrigerate for 30 minutes.
Pour into shot glasses and serve chilled.
---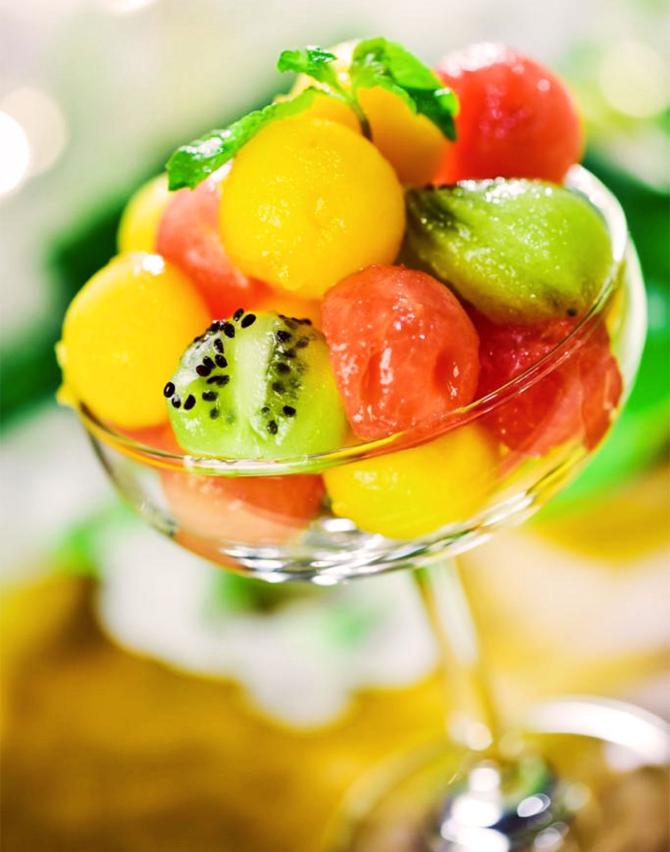 Melon Salad
Serves: 4
Ingredients
For honey ginger dressing
1 tbsp honey
½ tsp ginger juice
1 tsp lemon juice
¼ tsp lemon zest
For the salad
1 cup cubed mangoes
¾ cup cubed kiwis
1 cup scooped (lemon-sized) musk melon
1 cup scooped (lemon-sized) watermelon
Mint leaves, for the garnish
Method
For the dressing
In a bowl combine the honey, lemon juice and zest, ginger juice and stir well.
Mix all the cut and scooped fruits in a large bowl.
Add the dressing and toss.
Garnish with mint leaves and serve cold.
Ranveer Brar, celebrity chef and television personality, posts his recipes under the Instagram handle @ranveer.brar