Visual appeal or taste, what attracts you to food?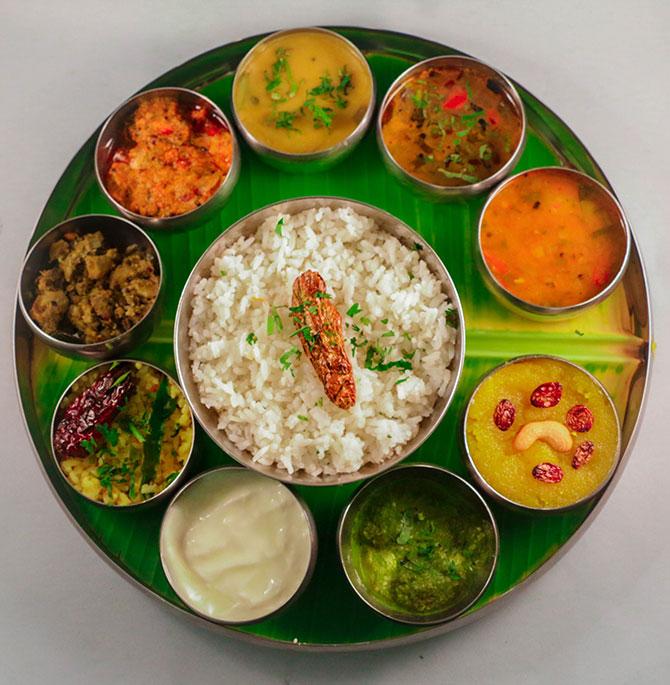 Photograph Courtesy Gonguura
Ever thought how we get attracted to the mere sight of freshly cooked green palak paneer, the sizzling hot chocolate brownie, the colourful exotic vegetable salad or a vanilla ice cream garnished with a generous spread of nuts and choco chips.
Is it just the bold and colourful presentation of food which attracts us to it, or is it the taste and health benefits of it?
"We do eat with our eyes and first impressions (of a food) are everlasting", feels celebrity Chef Ranveer Brar.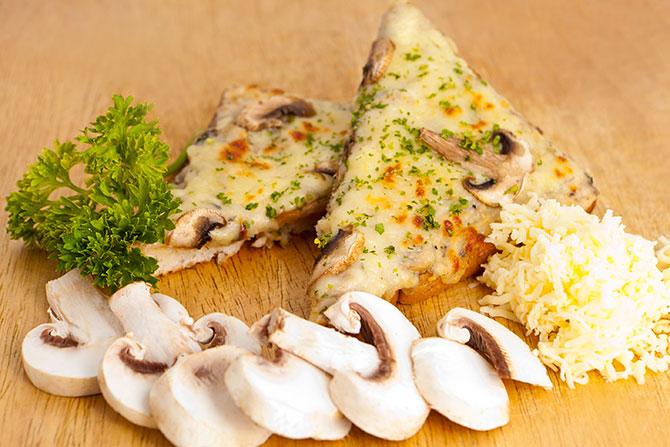 Photograph: Courtesy The Good Food Co
With the technology making the world a global village, people are becoming more open to experimenting and accepting gourmets from all over the world. And visual appeal does play an important part in taking it ahead.
"Visual appeal and presentation is key to a cuisine and a concept's success. Often said, yet it is always true that we do eat with our eyes and first impressions are everlasting," Brar told PTI.
When it comes to choosing between taste and the visual attractiveness of a cuisine, Chef Brar, who judged the "MasterChef Season 4", says, "Taste has always been and will always be king."
"I strongly believe that presentation leaves an impression, but what gives the impact is taste. Taste is the factor that gives us food memories," said the food expert who has launched over 10 restaurant brands across the world.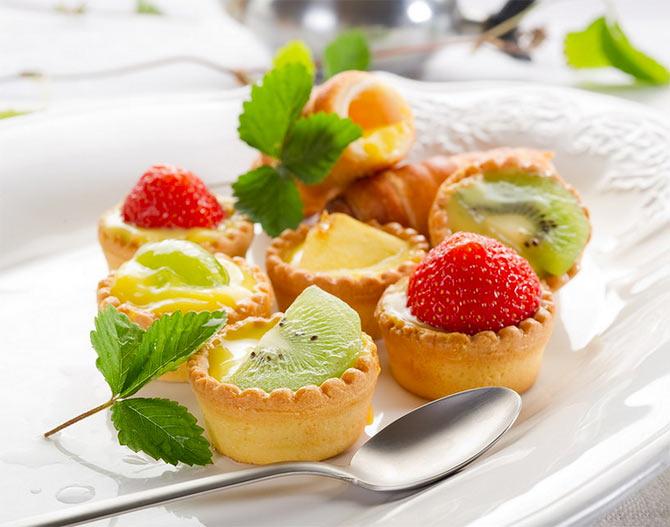 Photograph: Michael Stern/Creative Commons
However, to a question on does he think that in a bid to make food look more appealing, the eateries as well as chefs are straying towards 'food pornography' out of desperation to garner more footfalls, he said, "I think it's a very short phase that we shall soon overcome to realise that the foundation of cuisine is the taste and flavour."
Chef Brar, who has displayed his culinary skills and plating techniques on TV shows like Ranveer's Cafe and Health Bhi Taste Bhi, feels that an attractive plating makes a dish more appealing.
Elaborating more on his food plating 'mantra', he said, "The plate needs to show. For the food to show up at least a 35 per cent neutral background is a must."
On tips for food enthusiasts, Brar said try choosing lighter colour plates (whites and ivories work brilliantly), whereas black works well with white and red food.
Divulging further on his plating expertise, he said the "contrasts need to be subtle, whether its colour, height, form or visual texture, the jarring contrasts are put offs."
"The edge of the plate is an invisible line that needs to be considered while plating. Similar plating never works for square and round plate profiles," said the 37-year-old chef who has opened restaurants, including the Morisco, II Camino and Fishtail in Goa.
While making a colourful food item, care should be taken that "there cannot be more than three colours on a plate (maximum 4). There can be multiple hues and tints of the same colour, but as a combination it's too confusing to see a lot of colours together," he said.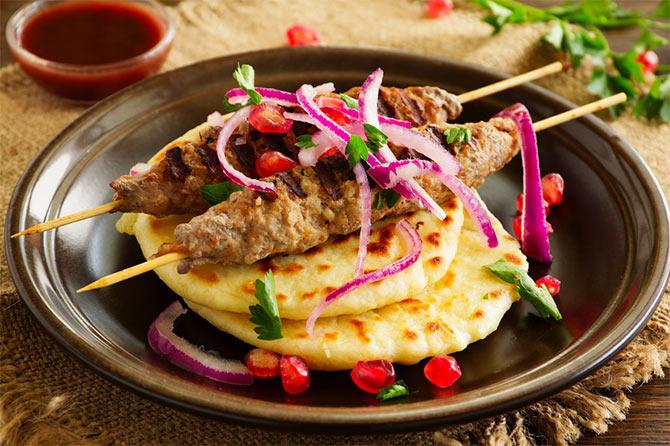 Photograph: Lesya Dolyk/Creative Commons
Brar, who thoroughly enjoys the entire concept of an effective and attractively plated dish, further said, "Study the colour wheel and the principles and elements of design...there's a method to the madness."
On how important is it for him to have an attractive plating of a recipe, he said, "It's very important to have an attractive plating of a recipe as being a chef, respecting food is sacrosanct whether in preparation or presentation."
When asked if he has come across any instances where his customers have rejected a dish on account of it not visually appealing or attractive, he said, "Not as of yet."
"But I have had customers who have used social media to propagate images of both good looking and ugly looking food presentation," he added.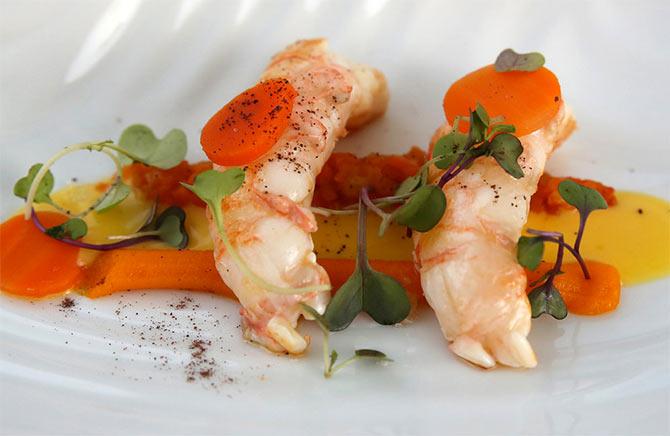 Photograph: Peter B/Creative Commons
The Mumbai-based chef, who considers himself as a curious person with an entrepreneurial mindset, says the most important aspect to find the balance between visual appeal and taste of food, is to give equal respect to food right from the ingredient stage to preparation and then finally presentation.
To a query on how have the consumer preferences changed or evolved over the years, he said, "Consumers travel a lot these days. Food is a hot commodity on social media and hence the standards for cuisine, especially presentation are very high, creating a market that appreciates food a lot more in all aspects, including presentation."
Dear readers, if you have interesting photographs of food and recipes, do share them with us!
Click here to post your food pics. Don't forget to mention your NAME, HOMETOWN and the name of the FOOD you've shared.
We will publish the best ones on Rediff.com.