Planning to make a delicious starter for a get-together? Try this recipe.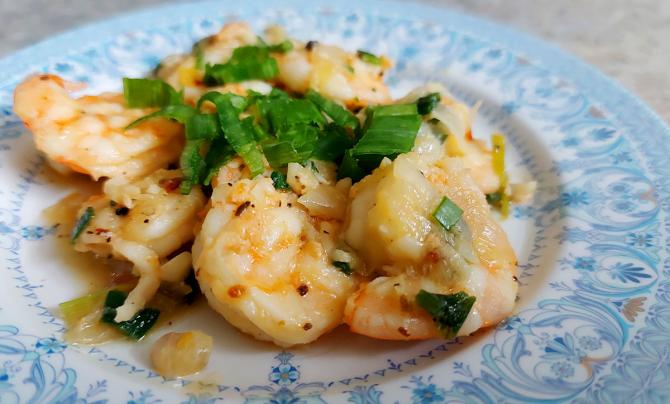 Prawns Butter Garlic
Ingredients
35-40 deveined prawns
25-30 gm butter
2 tbsp oil
8-10 cloves garlic
2 green chillies
1 tsp black pepper powder
1 tsp red chilli flakes
1 medium sized onion
1 cup chopped spring onion
2 tsp lemon juice
Salt
Method
Marinate prawns with salt and lemon juice.
In a pan, heat oil and add butter. Add chopped garlic and saute.
Add onions and green chillies.
Saute for 2 mins.
Add prawns.
Add salt, black pepper powder and chilli flakes.
Mix well.
Let it cook for 2-3 minutes and then add spring onions.
Serve hot.
Watch a video of the recipe: