The Tribe of Indian Lovelies just got bigger.
Beautiful, pert, Nandini Gupta, 19, briskly strode off the stage with the Femina Miss India 2023 crown on Saturday.
When she was growing up in the town of Kota, southeastern Rajasthan, on the Chambal river, little Nandini always dreamed in gaudy technicolour.
From the tender age of 10 she wistfully hoped to become Miss India. Nine years later, at the Khuman Lampak Main Stadium in Imphal, just like that, Nandini got her long-wished-for dream. Slow claps.
Who is Nandini?
The daughter of businessman Sumit and homemaker Rekha, she also has a younger sister, Ananya. She graduated from St Paul's Senior Secondary School, Kota, probably now becoming their most famous pupil.
Always a special performer when it came to extra-curricular activities/events, excellent at dance, fond of movies and travel, Nandini will earn a degree in business management at the Lala Lajpat Rai College, Mumbai.
She is super confident, like most teens of this generation, and describes herself as 'vocal and 'vivacious' with a 'bold mindset and elegant personality'.
Says Nandini, 'From Kota, a small town in India to the world stage, I am overwhelmed'. Her advice to other youngsters is: 'It's your life; Fight for it like a soldier, live it like a king/queen and always remember that only you have the power to truly influence yourself'.
Nandini's Instagram feed gives a little further insight into the young woman who will represent India at Miss World 2023 in December at the UAE.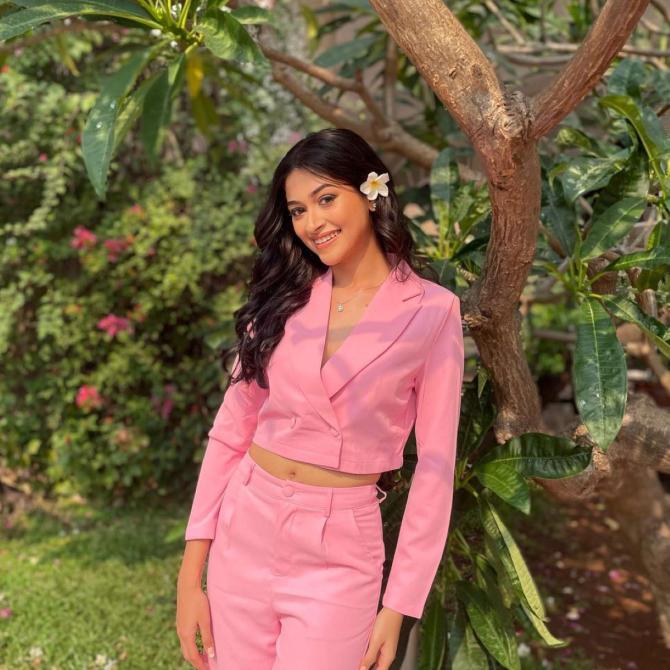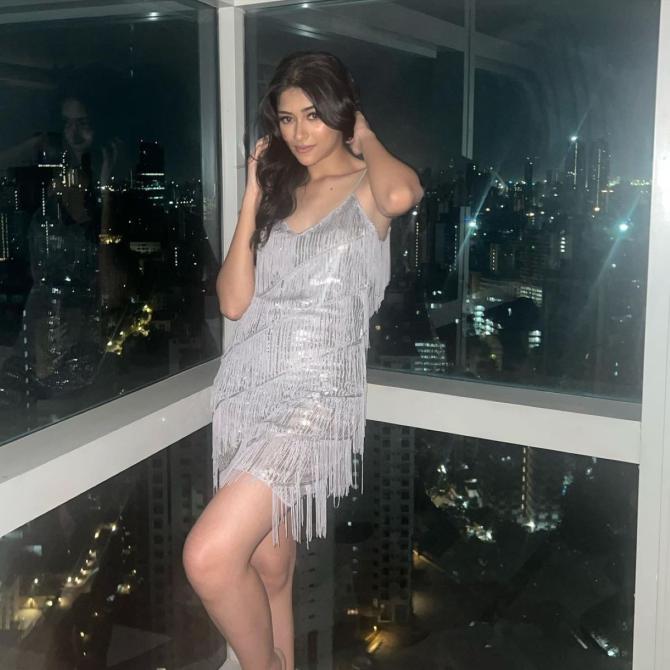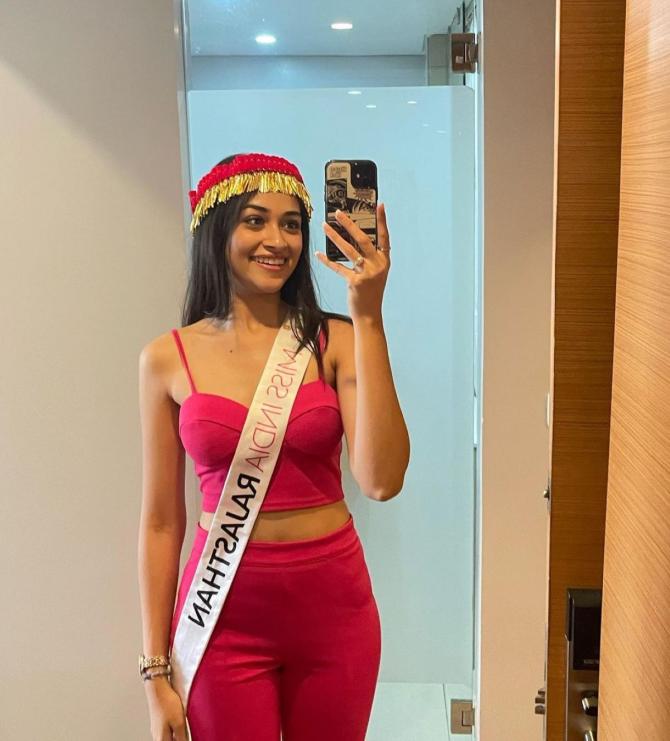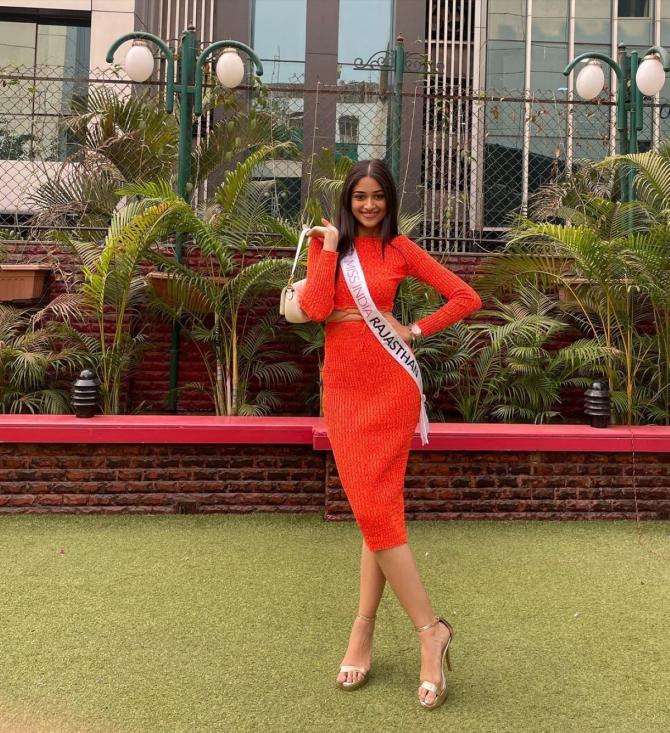 Photographs curated by Hitesh Harisinghani/Rediff.com