The Miss Diva 2021 finalist who beat all odds to become a beauty queen.
An inspiration for many, she feels no matter where you come from and and what people tell you, it is possible to achieve your dreams if you persevere.
Text: Anita Aikara/Rediff.com
Videos: Rajesh Karkera/Rediff.com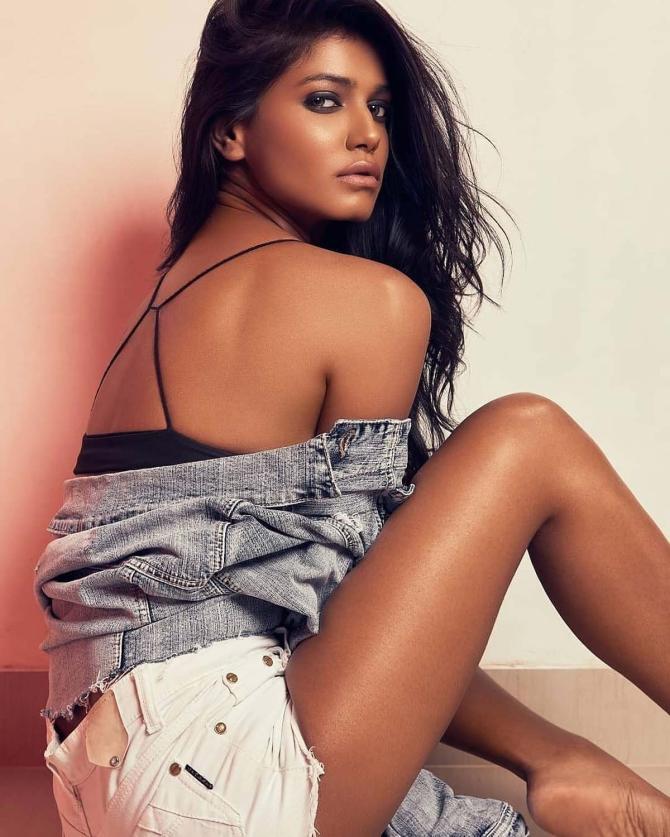 As a young girl growing up in Kolkata, Ankita Singh would watch Bollywood actresses performing on television and wish that she could be in front of the camera some day.
She recalls watching television at other people's homes because her family didn't own a television.
"I'd see actresses dancing on the screen and felt it was something I wanted to do."
The beauty queen who is among the Top 20 finalists of Miss Diva 2021 is living her dream right now, but it took a lot of hard work, patience and perseverance to get this far.
"I was raised in a slum. I lived there along with my parents and siblings," she reveals. "For us, it was the happiest place on Earth."
"We never had a washroom and would take a bath in the open. I never remember taking a bath in a bathroom in my childhood.
"The mentality of the people around was such that we always had to cover ourselves while bathing."
Ankita grew up studying under the lamp-post. "We'd to sleep under the sky, because electricity was not available all the time in our house."
She used to walk to the school with her siblings, and once she returned home, Ankita would help her mother make photo frames.
"My mother made a living selling photo frames and my sister and I used to help her with that."
She gets her creativity from her mother who has always been connected to craft.
Crediting the several struggles she experienced in her childhood for the person she is today, Ankita says, "I value each meal I get.
"As a kid there were times when I only got one or two meals a day.
"On my birthdays, my friends in school used to ask me what special I'd be eating that day.
"At that time I'd feel lucky to have three meals on birthdays. That was the best thing for me about the day."
VIDEO: Ankita speaks about her growing up years, living in a slum in Kolkata, attending school and how her parents struggled to make ends meet.
Today Ankita's family have a roof above their head and sufficient food to eat.
They are a pet loving family and their home is open to stray dogs or cats who need to be cared and fed.
Along with her family, she has been feeding, rescuing and taking care of stray animals.
An advocate for adoption of strays, she takes care of over 13 cats and 3 dogs, all of whom have been rescued.
Whenever they get a chance, her family visits their old neighbourhood in the heart of Kolkata and try to help the people still living there.
"I believe that no matter where one is born, it is simple living and the ability to dream high that makes the difference.
"I strongly feel that even when one has few resources, they should know how to use it wisely, without taking things for granted," she explains.
There was a time when Ankita's command over English was not very strong.
"I studied in a Hindi-medium school. When my family moved into a pucca house on the outskirts of Kolkata, I shifted to the CBSE board and started learning English.
"I used to read a lot of books. But all my life, I never touched new books because I always used to borrow books from my seniors in school.
"Earlier, I was not confident to speak in English, but now I can speak fluently thanks to the education my parents have given me."
Like her father, Ankita has done her graduation in accountancy.
"My dad wanted me to become a CA. That's something he wanted to pursue himself, but could not as he didn't have the resources. Also he had too many responsibilities."
Her father encouraged Ankita to follow her dreams.
"I always wanted to be in front of the camera and it is something I kept working towards while I was in college.
"When I was studying, I did bridal make up and gave tuition classes to earn money to support my family.
"I was also actively involved in fashion show and dance performances. That is how my modelling journey began," she recalls.
Ankita enjoys being in front of the camera.
There was a time when people told her she was not pretty enough to become a model.
"People used to say my skin colour wasn't the best and my height (she stands tall at 5 feet 6 inches) was very basic."
The criticism she received from people motivated her to pursue her dreams and prove her critics wrong.
"Every time I saw myself in the mirror, I thought there was something wrong with what people were telling me.
"That's when I decided to do what people said I shouldn't do, and do it even better."
According to her, "once we see our true selves and decide what we want no matter what odds we face, things will work out."
Ankita takes great pride in her dusky complexion.
"I am blessed to be an Indian and our country is mostly about brown skin.
"It (the Indian skin tone) is appreciated all around the world and it is something I take great pride in.
It was very difficult for her to deal with the criticism about her skin colour, especially from neighbours and relatives.
However, the criticism never stopped the beauty queen from working towards her dreams.
"I have seen Bipasha Basu, Rani Mukerji and other women conducting themselves so beautifully and gracefully with their dusky skin colour. That inspires me."
VIDEO: Ankita talks about her first modelling assignment and how she was accepted in the fashion world after she won Miss Kolkata in 2018.
When Ankita created her first portfolio, she could only hire a photographer due to limited resources.
"I was my own make up artist and I styled the looks with my mom's saris and brother's blazer," says the model.
Working towards her modelling goals, she participated in a beauty pageant in Kolkata, and after a month of grooming and training, she won the Miss Kolkata title in 2018.
It was after her win that she found acceptance in the fashion world.
"After that it was no longer about my face and body; it was also how I spoke and conducted myself."
Through her inspiring journey, Ankita has been motivating and inspiring girls her age with the same skin tone and height to pursue a career in modelling.
"When we try our best and refuse to give up, that things will start to fall in place."
Ankita doesn't want to shy away from accepting the tremendous support she received from her family in her modelling journey.
"My dad had a very difficult childhood. He grew up washing cars. But he knew that education is the biggest power to combat any problems in society.
"He used to wash cars to complete his studies and that is how he did his graduation," she says adding that her father works in a transport company as a clerk.
"I am so proud to tell you that my mom is the first entrepreneur of our family.
"She wanted to be her own boss and has started her own roti stall."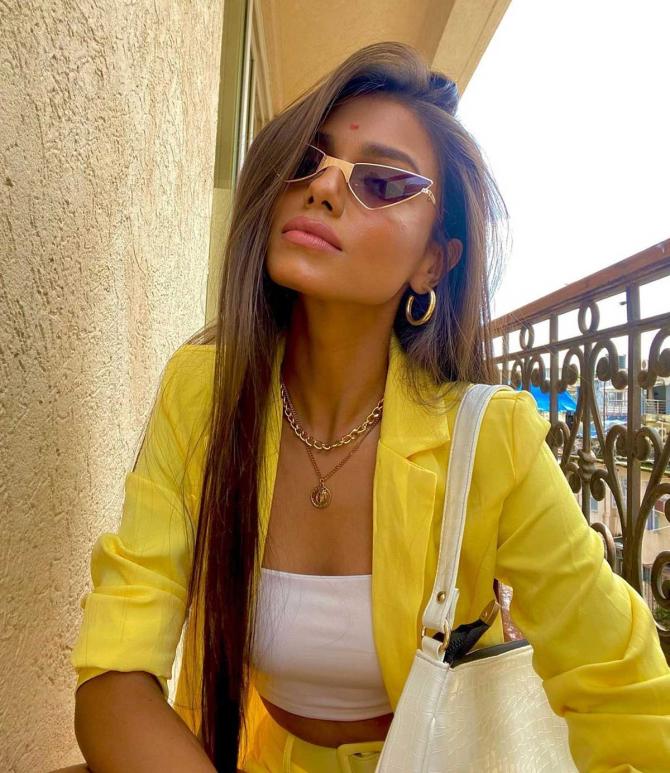 Before applying for Miss Diva 2021, Ankita felt that she was not ready to compete in the beauty pageant.
"Till the last day, I was not able to fill the form. I was really insecure about myself.
"I didn't have the best outfits. I didn't have the best background to do shoots. I didn't have the best resources to make it far.
That is when Ankita realised that she has often managed with the least resources and she could do that with Miss Diva as well.
"I believe that pageants like these give women like us a platform and wings to dream bigger."
During the pageant Ankita learnt to voice her opinion about the under-privileged.
"I was fortunate enough to come out of the slums, but I have friends who still stay there.
"At times I wonder how come my destiny was different from theirs! Why don't all people deserve better education, shelter, food and a good lifestyle.
"This is something I want to work towards in the future. I am motivated by my friends who cheer for me.I feel sorry for them."
Ankita doesn't visit the gym. She loves to be one with nature and enjoys walking, running, doing yoga and skipping.
"I am an early riser. I believe in a balanced diet and I like to start my day with a bowl of oats. Sometimes I have roti with dal."
"I wake up with a sense of gratitude that I have a meal to eat. I don't go overboard with my diet."
Lunch is basic and if she is working, Ankita makes do with a wrap.
"I miss eating my mom's rotis. At night, because I have to cook I keep it simple with veggies and dal."
Her advice for aspiring models is "no matter where you come from, no matter what hurdles you face, those are all going to be your stepping stones.
"You are going to look back and clap for yourself."
VIDEO: Ankita talks about Miss Diva 2021.