Toshada Uma is about a foot smaller than the conventional height expectations for a ramp model in India.
But that hasn't stopped her from pursuing a career in fashion, becoming an entrepreneur or working with leading design labels in the country.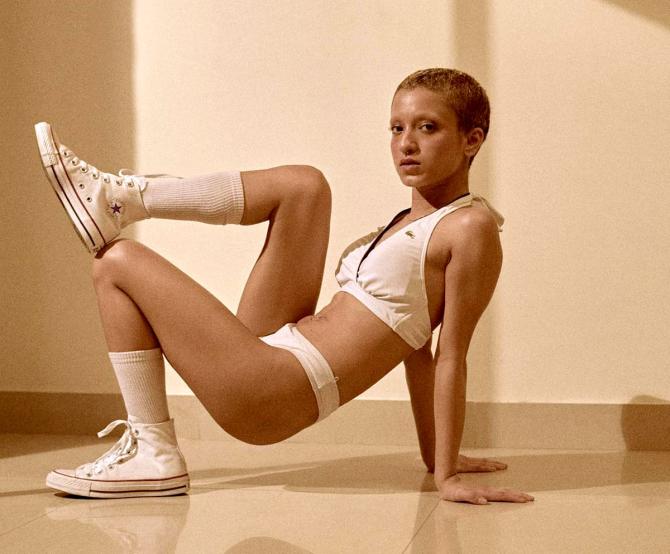 "How often do you see a model who is 4 ft 8 inches?" asks Toshada Uma as she confidently walks for top designers at one of the biggest fashion events in the country.
Lakme Fashion Week -- that usually insists on auditioning models who are over 5 ft 5 inches in height -- has over the years opened up to including young men and women of diverse profiles.
Toshada -- who has been modelling for various brand for over six years -- was part of Lakme's model pool this year.
"I'd say the industry noticed me," the 22 year old from Kandivali, a suburb in north west Mumbai who walked for designers Gaurav Gupta, Pankaj and Nidhi, Shantanu and Nikhil at the fashion week, tells Rajesh Karkera/Rediff.com.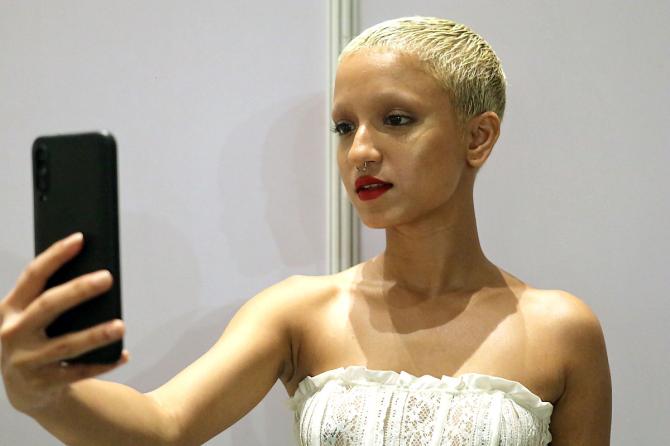 Growing up, Toshada struggled with severe hair loss but didn't let aesthetics or the socially accepted norms of beauty and fashion define her choice of career.
The young model, stylist and entrepreneur (she founded AltShop, which retails a curated collection of affordable wigs and accessories) is confident in her skin and happy the way things have worked out for her.
"I never thought of modelling as a serious career choice. Because growing up, I always felt I don't fit in the conventional idea of beauty or attractiveness that people generally look for in women."
Toshada isn't your conventional model and certainly doesn't intend to be one.
"I wasn't sure initially, but when the (modelling) offers started pouring in, I realised that probably I am the only one who is standing in the way," she says, adding how the industry "chose" her than the other way around.
"I certainly want to see more diversity and ethnicity (at fashion weeks). Not just token plus size..." she says.