In an exciting finale, Justin Narayan took home the MasterChef Australia 2021 trophy.
Beating contenders Pete Campbell and Kishwar Chowdhury in a great finale challenge set by Chef Peter Gilmore, the 27-year-old pastor emerged winner of Season 13.
Taking to Instagram post his victory, Justin wrote: 'Find people that believe in you.
'Back yourself. Go hard and hopefully you'll surprise yourself. Whoever's reading this, I love you.'
A first generation Indian born in Australia, Justin's Fijian and Indian heritage have inspired his cooking style.
He started cooking at the age of 13 and loves being inspired by local produce at hand to create memorable dishes.
His mother is his biggest inspiration and the best cook he has known.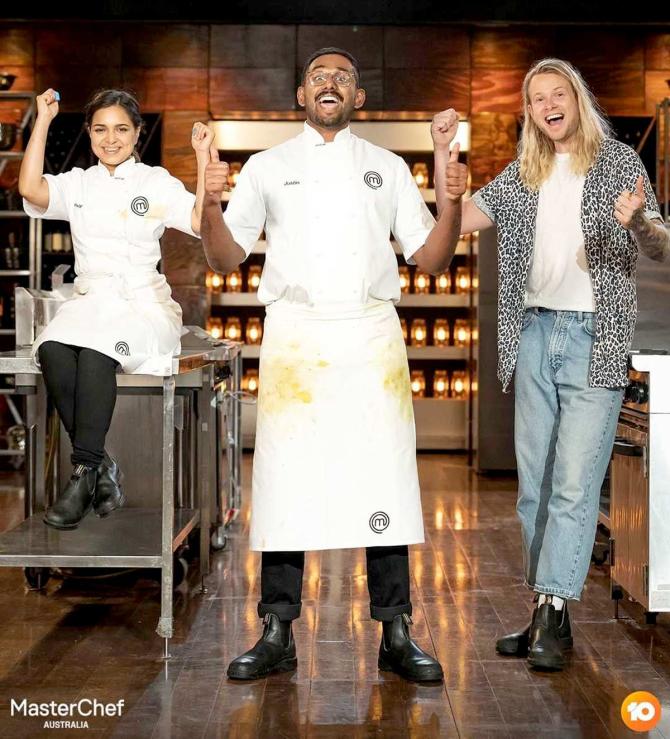 Justin's Noodle Taco, Charcoal Rooster with Toum, flatbread and pickle salad, and Apple and Cucumber Pickle stunned the judges and got him to the finals.
For the finale, his parents cheered for him from the MasterChef kitchen's gantry, as they watched him cook.
There were moments in the final round when Justin began to doubt himself. He left things were falling apart.
However, watching his father, who a couple of weeks ago was in the ICU, cheering for him from the gantry, helped Justin stay motivated and fight it out till the end.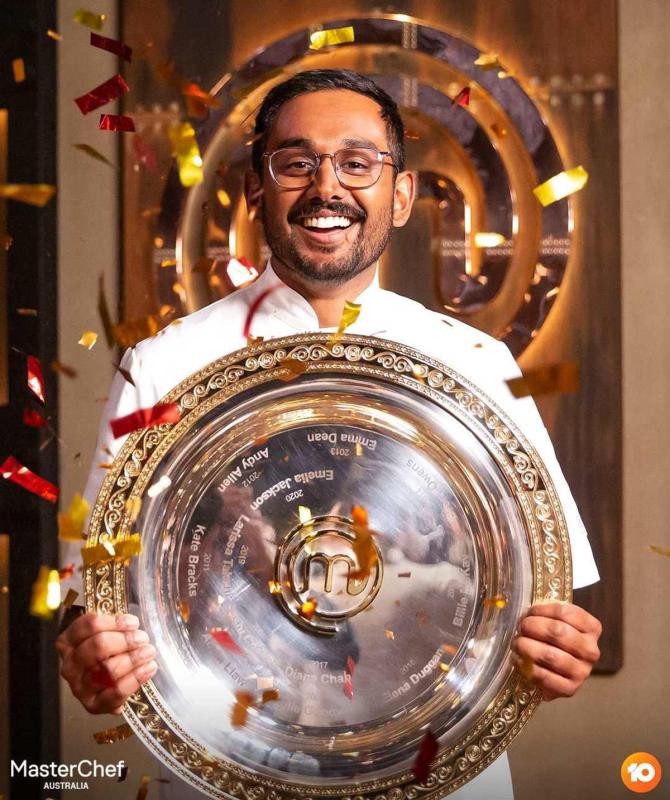 Back in 2017, Justin travelled to India and fell in love with its culture, history, people and food.
Some of the memorable dishes he whipped up in the MasterChef kitchen have been inspired by the country like Indian chicken curry inspired by his mother and tacos with green curry chicken filling.
According to judge Melissa Leong, 'Justin came to the competition to have a good time. He learned food to please his friends with.
'And over time, we seen him go from that to something stylistically still generous but much more sophisticated and grown-up.
'What he is doing now is still generous in flavours and draws on his heritage and his family stories. But is reinterpreted in a whole new way.'
'When he started believing in himself, that's when we seen amazing food from him,' added judge Jock Zonfrillo.