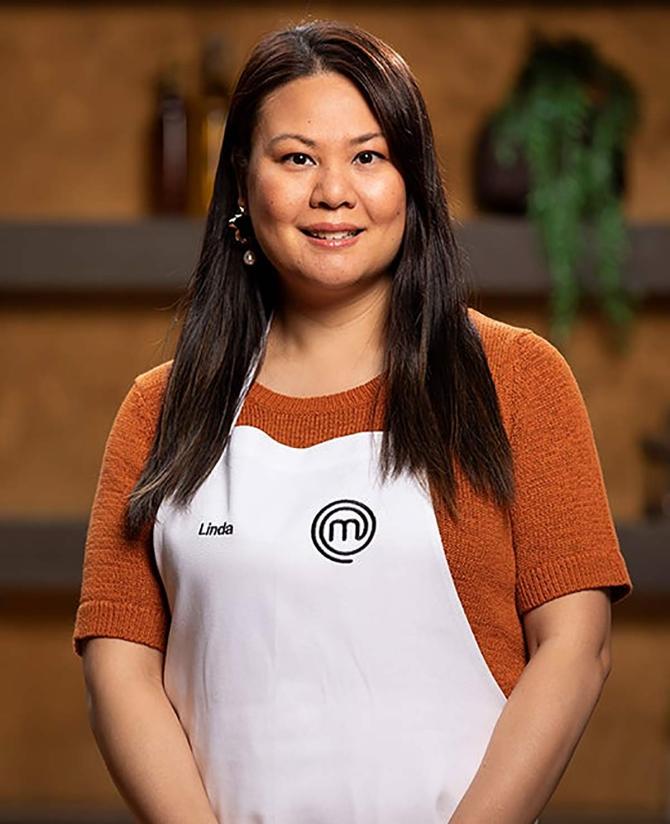 The first contestant to reach MasterChef Australia's finale, Linda Dalrymple, 38, is a full-time mom.
She is on the competition to prove to her kids that if you set your mind to it, you can achieve just about anything.
Linda has a vast knowledge of food thanks to her heritage -- a mix of Laotian on her mother's side and Chinese-Cambodian on her father's.
Till the age of five, she spent time with her grandmother in the kitchen, and later learnt cooking from her parents and aunties.
She enjoys cooking savoury and sweet dishes, and baking is a passion for her.
Here's presenting her oozy Spanish Mac & Cheese recipe made from scratch with smoked Chorizos, tomatoes and spices, offering a fresh take on the all-time American comfort food.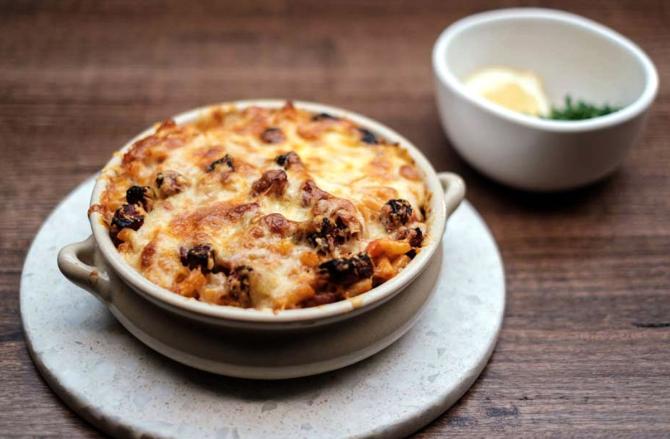 Spanish Mac & Cheese
Serves: 4
Ingredients
2 smoked chorizo, diced (chorizo are fermented Spanish-Portuguese pork sausage. Goan sausages are also considered chorizo)
3 pods garlic, finely chopped
½ Spanish onion or red onion, diced
1 small red capsicum or red bell pepper, diced
250 gm macaroni
30 + 50 gm butter
50 gm all purpose flour
500 gm milk
30 gm tomato puree
4 tsp smoked paprika
1 tsp ground jeera or cumin seeds
4 strands of kesar or saffron, soaked in cold water
50 gm cheddar cheese, grated
50 gm parmesan cheese, grated
50 gm mozzarella cheese, grated
Salt to taste
Parsley and lemon wedges, to serve
Method
Preheat oven to 180°C on the fan forced setting (at this setting a fan distributes the heat within).
Bring a saucepan of salted water to boil.
Heat a heavy-bottomed medium-sized frying pan over medium-high heat.
Add the chorizo and cook until golden, about 6 minutes. Its fat will be rendered out.
Scoop out the chorizo from the pan, leaving the fat, and set aside.
Add the garlic and onions to the fat left behind and stir for a few minutes until both just start to soften.
Add the capsicum and cook, stirring until golden brown, approximately 5-7 minutes.
Take off heat and set aside.
Meanwhile, cook the macaroni in the boiling water for 1 minute less than the package directions.
Drain well and then transfer to a bowl.
Add 30 gm butter and toss macaroni to coat in the butter.
Place remaining 50 gm butter into a small saucepan over low heat and allow to melt.
Add the flour and whisk constantly for 1-2 minutes. Gradually add the milk, whisking continuously until thickened.
Add the tomato, paprika, cumin, saffron and whisk until combined.
Add 2 tbsp of the capsicum mixture and a few pieces chorizos.
Mix and season to taste.
Take off heat.
Combine the sauce and macaroni until evenly mixed. Transfer half to a medium-sized baking dish.
Scatter half of the remaining capsicum mixture and then the cheeses and chorizo.
Repeat the process with the remaining ingredients.
Cook in the oven until cheese has melted and then change oven setting to 230°C grill.
Cook until cheese becomes a golden crust, about 2-3 minutes.
To serve, sprinkle with parsley and finish with a squeeze of lemon juice.