'When it comes to clothing, always choose quality over quantity.'
Ujjwala Bhadu, 23, who will showcase her work at the Lakme Fashion Week this week has a modern approach to vintage designs.
Ujwala and three other young designers -- Madhumita Nath, Amrapali Singh and Sunaina Khera -- will lead the GenNext shows at the LFW.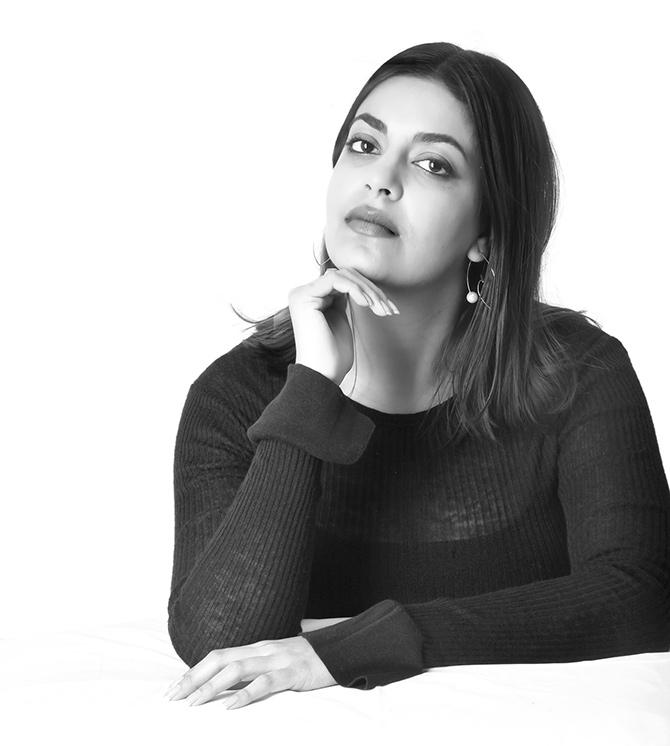 Jodhpur based Ujjwala's childhood love for sketching and painting transformed into her love for art and eventually fashion.
She started experimenting with clothes and realised that she had a natural flair for design and aesthetics.
An alumnus of Parsons, New York, Ujjwala has worked with international designers and fashion houses including Bibhu Mohapatra and Oscar de la Renta.
The 23 year old returned to India so she could blend modernism with homespun ideas, vintage with high street fashion.
For Ujjwala, showcasing her collection as a GenNext designer is like a dream come true.
"It was my dream to showcase at Lakme Fashion Week after returning from New York in September and I am doing just that! It's a wonderful feeling," she tells Rediff.com's Divya Nair.
How do you design an outfit? What inspires you?
I am very inspired by textures and colours.
My process usually begins with abstraction of the visual elements from my mood board into textiles manipulations.
These are then transformed into prints, etc after which silhouettes are considered according the drape of these textiles.
What's new about your collection?
I have a fresh take on bright colours, which makes my designs very fun yet wearable.
I also have a lot of knitwear pieces in my collection that is quite new and unique in India currently.
When you started off, what were some of the challenges you faced?
I definitely feel like adapting to the Indian production process is a challenge I'm currently overcoming.
Other than that, knitwear is a whole new part of design, I want to educate my clients about the wearability and versatility of knitwear, so that's another challenge I'll be overcoming with this collection hopefully!
What are some of your best learnings as a designer?
I've learned so much from working with fellow creatives in the fashion industry who help us designers bring our vision to life.
Collaboration is a blessing to everyone in the design sphere.
I have also learned so much about the designing and production during my internships at Bibhu Mohapatra, Theory and Phillip Lim.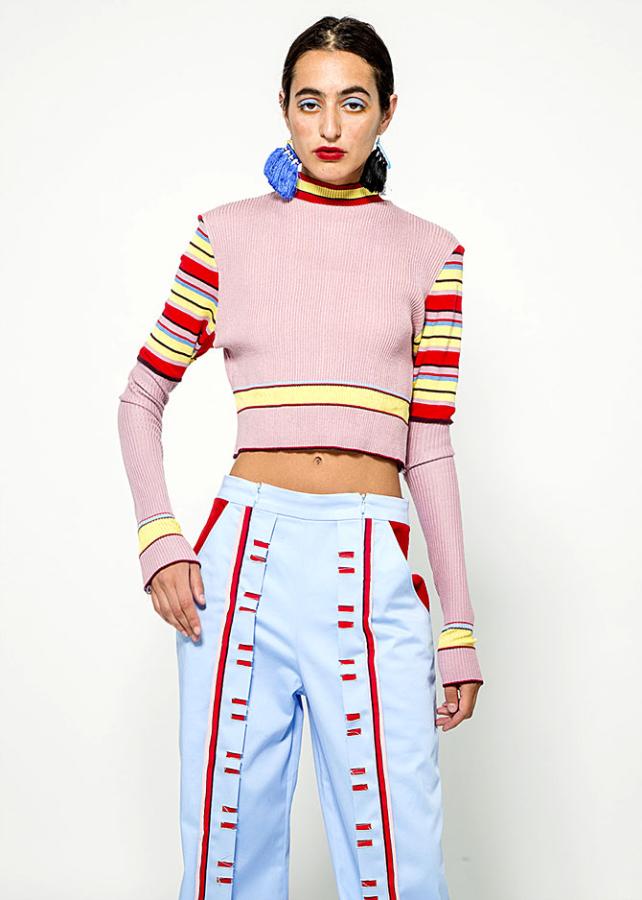 According to you, what makes a good designer?
I think the first is believing in yourself; giving yourself time and having a very detailed/vivid vision that you can manifest into reality makes one successful in any field.
Who/what inspires you?
My mother is my biggest inspiration, she has this innate sense of style that I aspire to channel through my clothes.
I get my artistic and creative genes from her. Since childhood she encouraged me to see the beauty in everything.
I developed aesthetics at a very early age because of her sense of style.
She has always been a pillar of love and support for me in accomplishing my dreams.
When I was struggling with my next move, she coaxed me to apply for GenNext, her support, critique and feedback has been invaluable in accomplishing my collection.
A celebrity you'd love to dress up...
I would love to dress up Rhea Kapoor because I think she has a great sense of style that is innate and not contrived, effortless style with a punch.
What next?
My biggest dream is to expand my brand into a whole lifestyle brand that is adaptable/relateable to the younger generation while also developing my own style blog.
What are some of the mistakes Indians make while dressing up?
I think that Indians have a tendency to overdress, but I love the unabashed use of colour in our daily wardrobes.
I would love to see the celebration of effortless style in our country.
Also copying designs blindly really undercuts the spirit of an original designer who has spent time and money on research and development of pieces.
Your fashion tip for readers would be...
Make mistakes, but discover your unique aesthetic.
Effortlessness comes with a lot of practice.
Layering can spice up any outfit.
When it comes to clothing, always choose quality over quantity.
Vintage stores are treasure troves for unique pieces. I personally love to mix high fashion and high-street with vintage finds to curate a unique look.