Designer Prabal Gurung celebrated the feminist movement on the ramp.
Indian designer Prabal Gurung has often included a touch of activism in all his fashion shows.
This time, when the designer showcased his collection at the New York Fashion Week, the underlying theme was the feminist movement.
His palette and silhouettes were inspired by a pair of female-dominated societies including the matriarchal Mosuo tribe of China, and India's activist Gulabi Gang.
He used the colour pink to highlight sweetness and princesses, who have been associated with be brave and fearless.
Take a look at the collection!
Pssst! Priyanka Chopra shared the front row at Prabal Gurung's New York Fashion Week show with Hillary Clinton confidante Huma Abedin. Read the story here!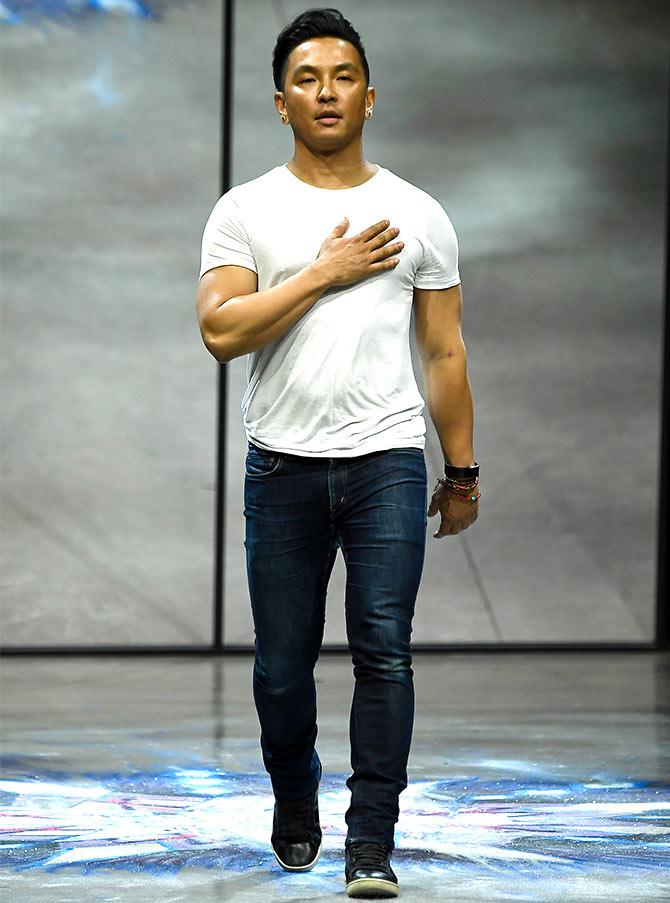 Hats off to the designer for incorporating a social message through his collection.
All photographs: Frazer Harrison/Getty Images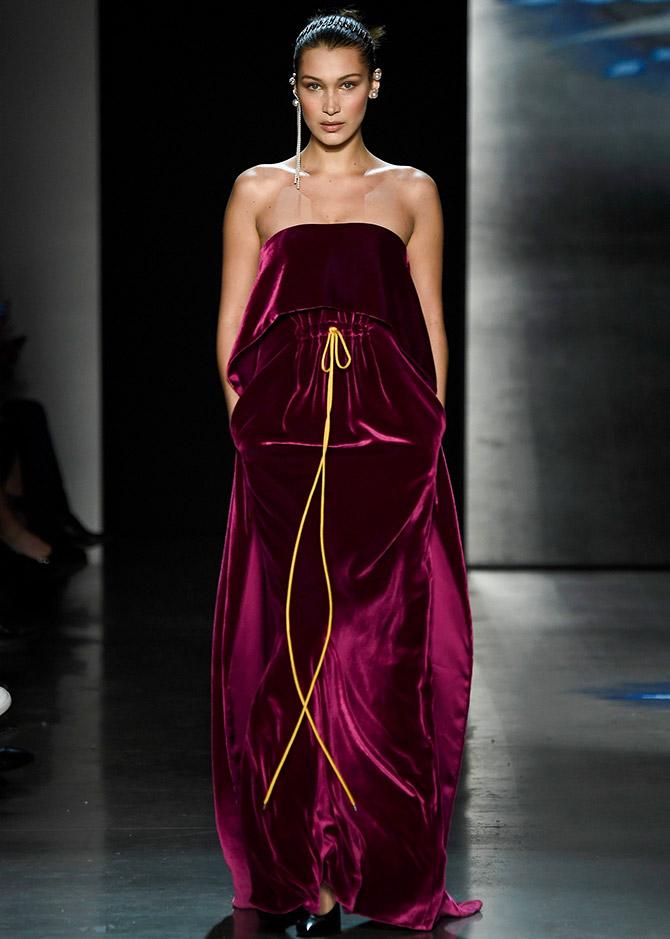 Bella Hadid strode the ramp dressed as a female warrior. The designer symbolically used the colour pink and his decision was inspired by the pink saris worn by the Gulabi Gang.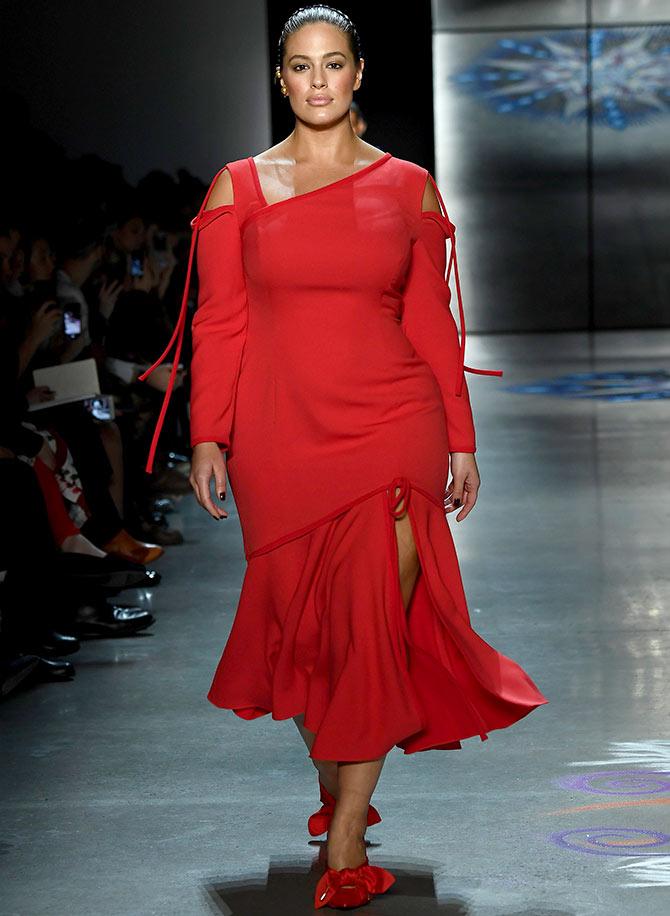 Not wanting to settle for thin models, the designer also sent a strong message of diversity by getting plus-size model Ashley Graham to walk the ramp for him.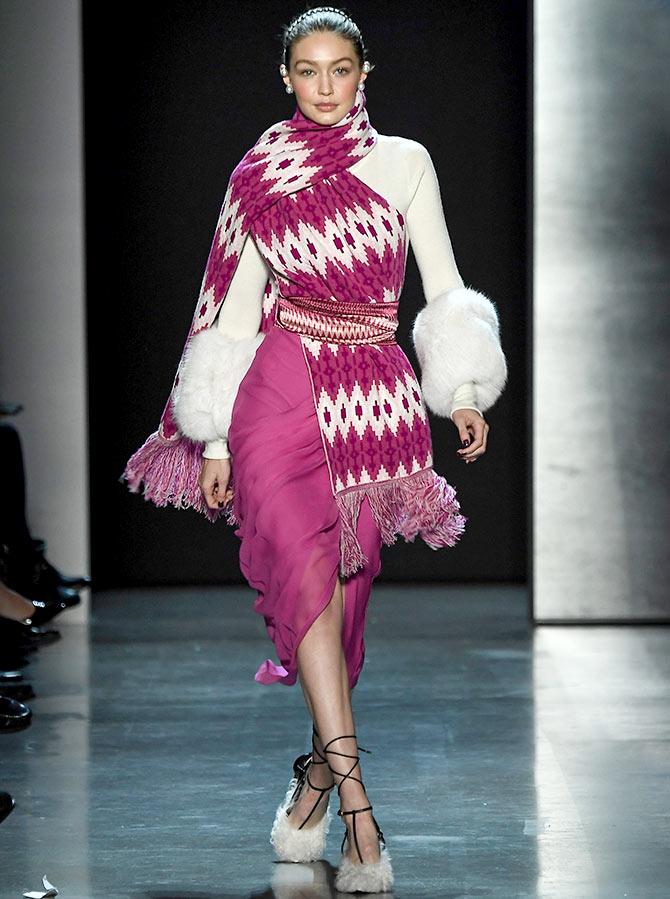 Gigi Hadid walks the runway dressed in another outstanding creation in pink and white.
Note the way the skirt has been draped around her, it is meant to resemble the saris worn by the Gulabi Gang.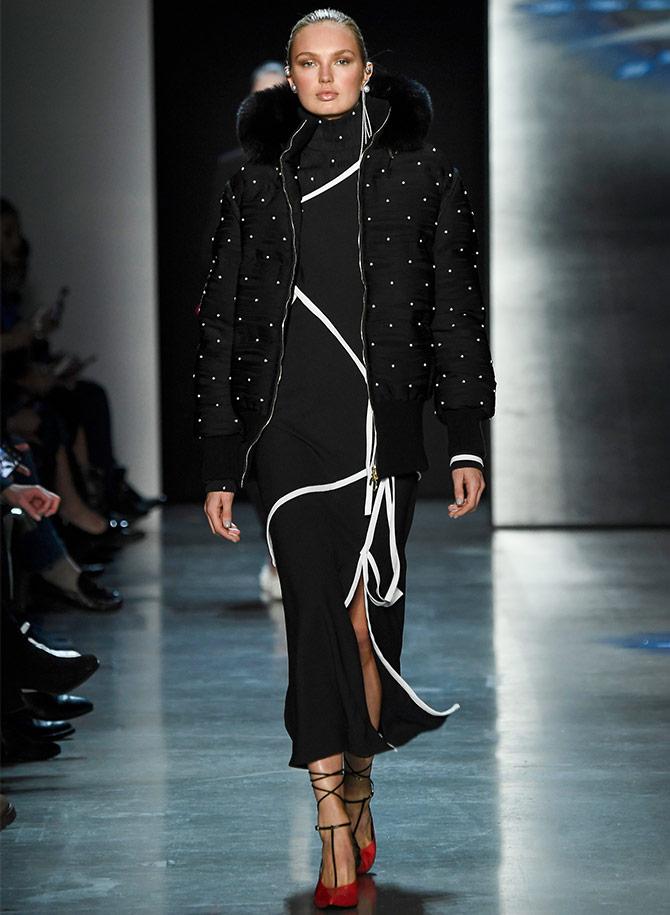 The designer also threw in colours like black in his collection.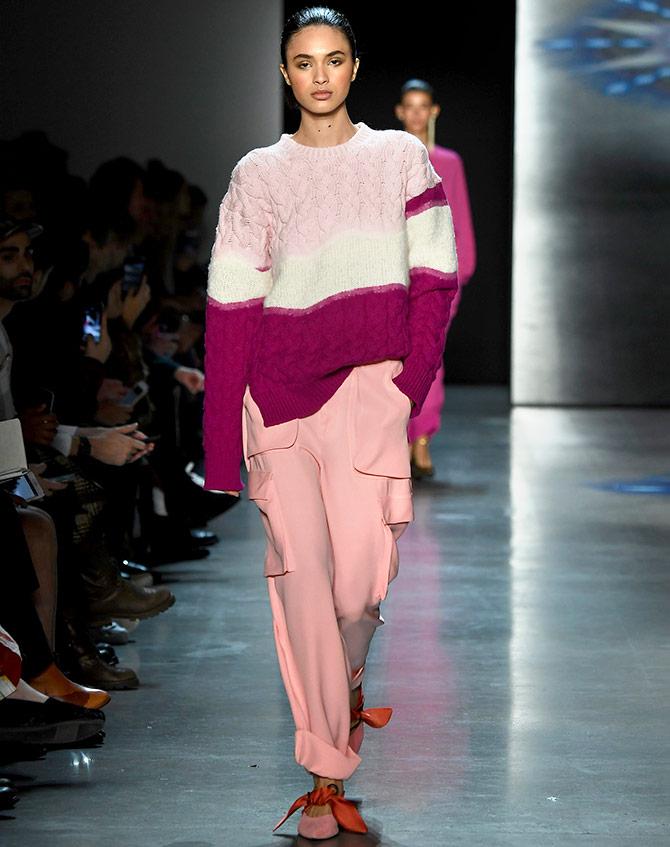 The collection mostly featured casual separates.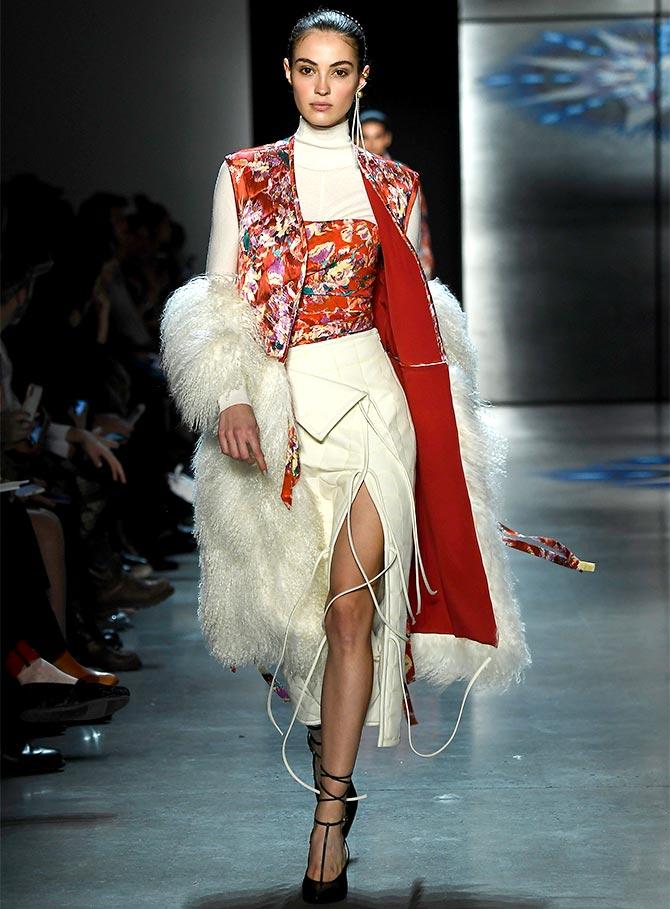 But there were some lovely formal separates too.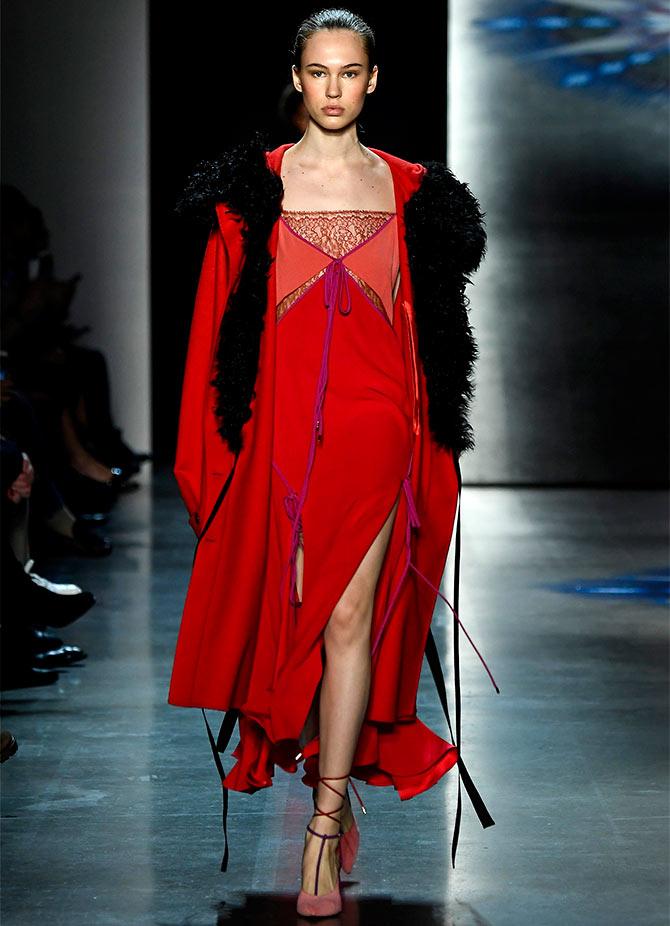 Here comes the princess.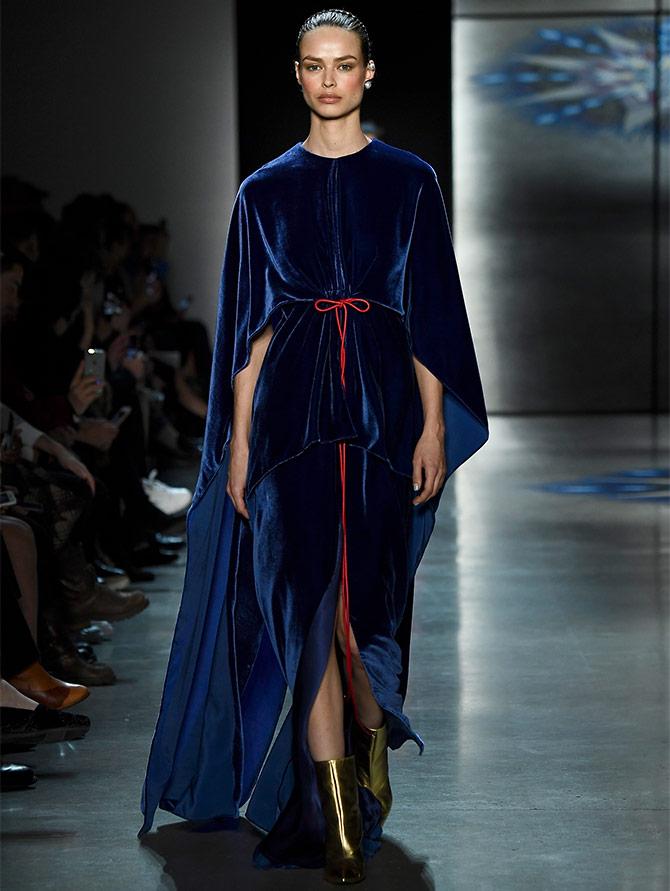 Call her a warrior or a princess...this woman is definitely the embodiment of courage.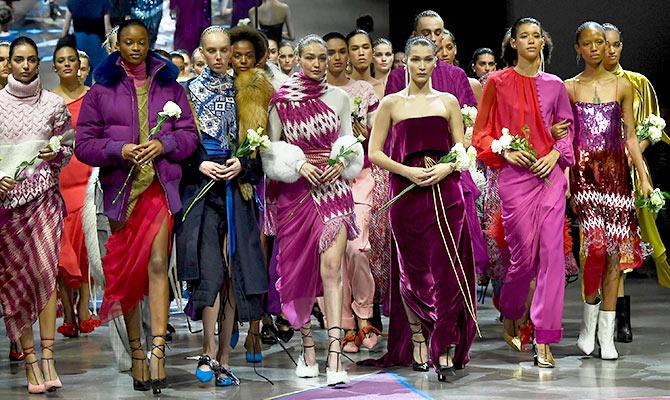 All the models take to the ramp together for the closing act.
********
Take a look at the front-row celebrities who attended the show.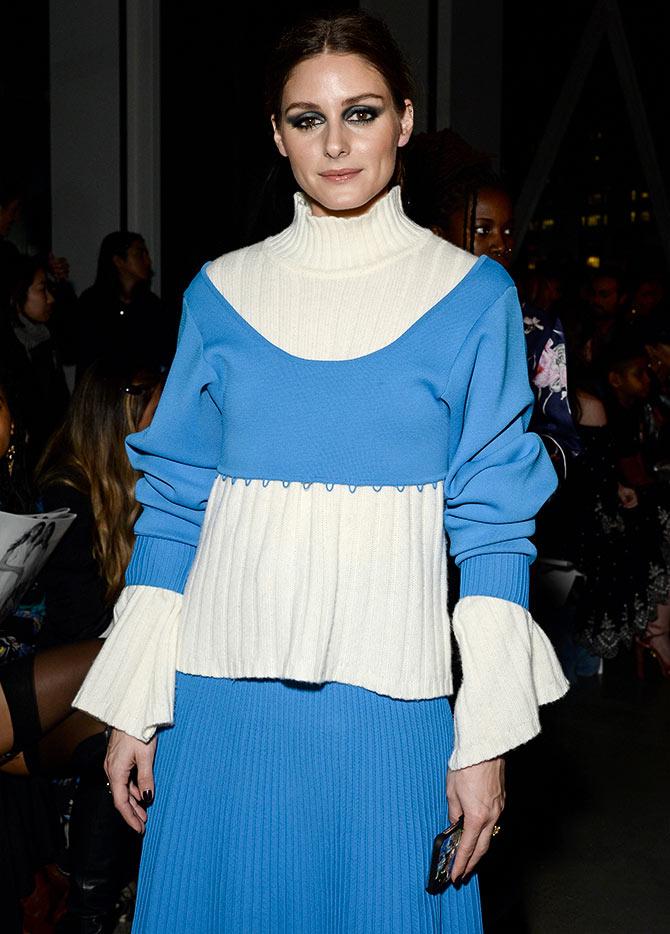 Olivia Palermo kept it classic in a white and blue dress.
Photograph: Andrew Toth/Getty Images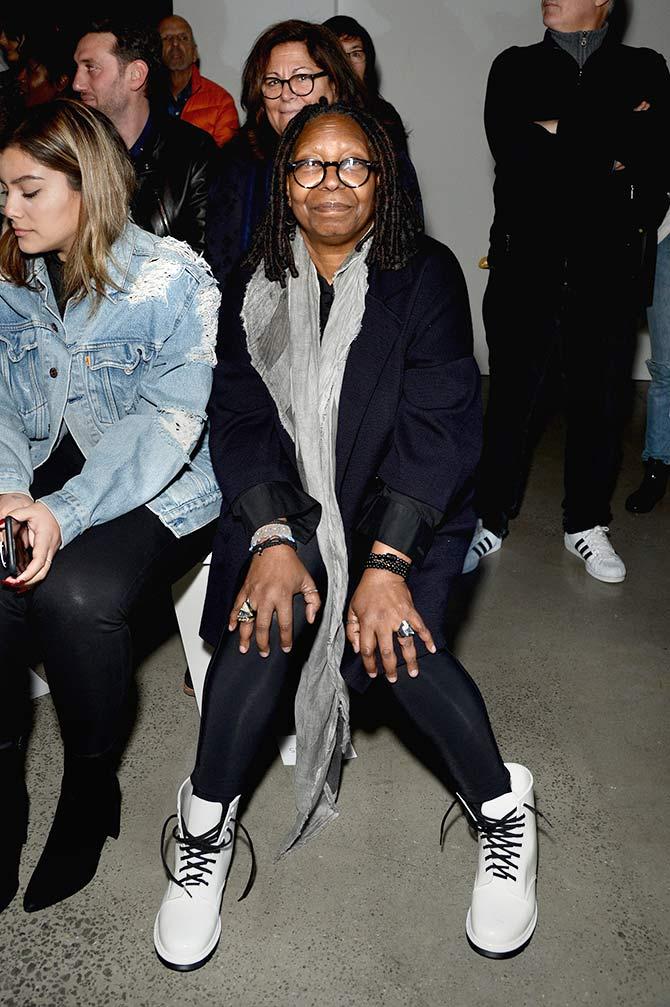 Whoopi Goldberg made sure that she attended the show to support the designer.
Photograph: Andrew Toth/Getty Images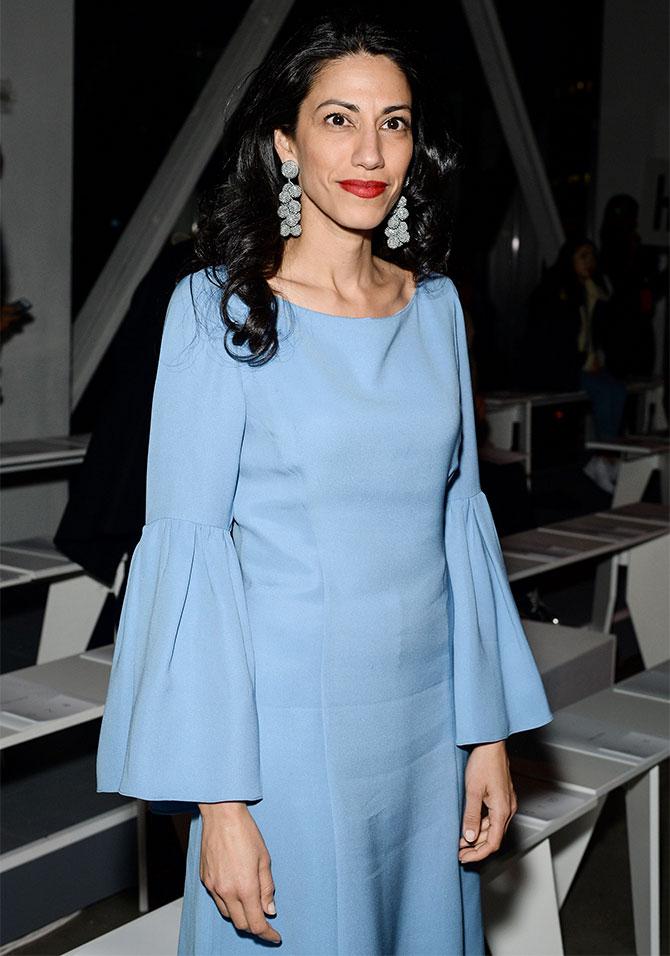 American political staffer Huma Abedin kept it classic in blue.
Photo by Andrew Toth/Getty Images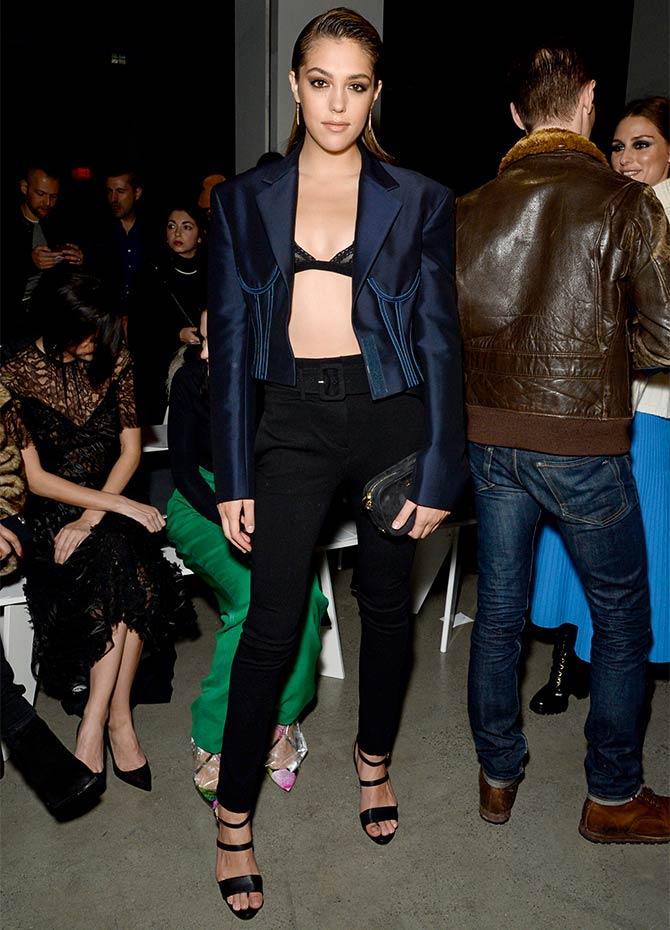 Model Sistine Rose Stallone puts up a glamorous act.
Photograph: Andrew Toth/Getty Images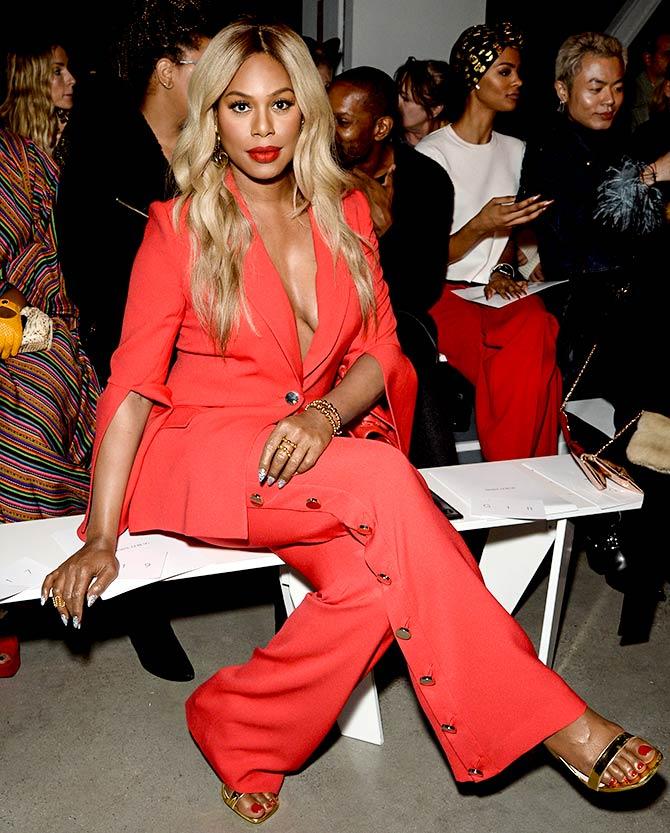 Orange is the new black! Laverne Cox chose a plunging red jumpsuit for the ocassion.
Photograph: Andrew Toth/Getty Images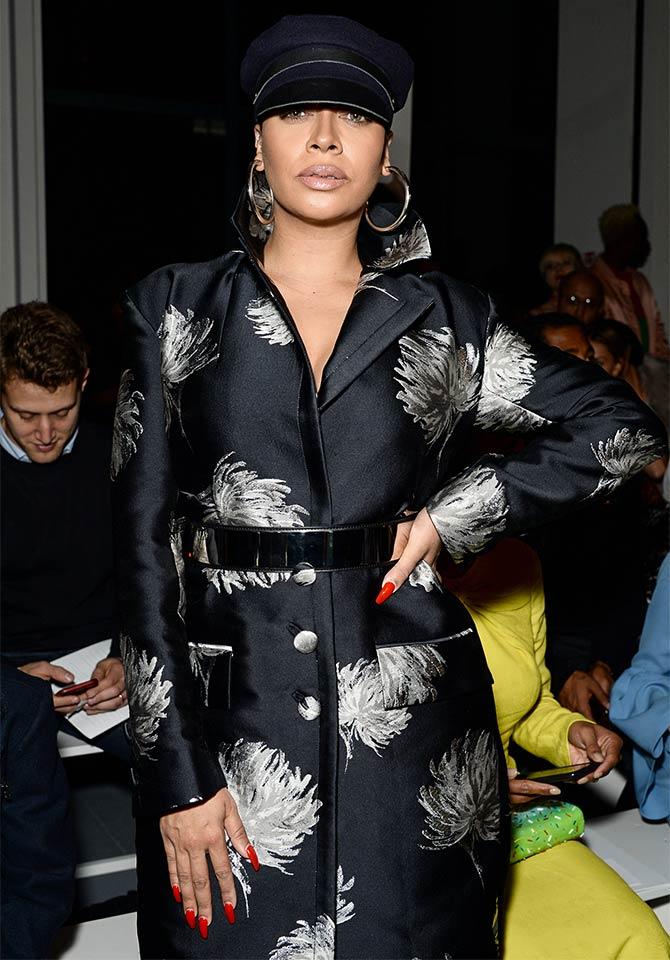 Television personality La La Anthony commanded attention in a black belted trench coat, paired with a navy blue cap and red nails.
Photograph: Andrew Toth/Getty Images