'During the pandemic, thousands of IT employees have lost their jobs.'
'Many of those who still have their jobs fear that they will lost it any moment.'
IT professional Vinod A J worked in the IT sector for 15 years before he lost his job two months ago.
A seasoned professional and the general secretary of the All India Forum for IT Employees, Vinod shares his story with tells A Ganesh Nadar/Rediff.com
I belong to Tirunelveli district in south Tamil Nadu. I am a B Tech (IT); I graduated in 2004.
I am married and have a three-year-old child.
I have been working for 15 years, but I lost my job two months ago.
They gave me two reasons for my termination.
The first was that I was active in the Forum for IT Employees and the second, that I had been on the bench for more than 30 days which is not my fault (Those IT employees who aren't working on a project but remain on the company's rolls and receive their regular salary until their next project are said to be on the bench).
They did not conduct an inquiry.
I was called in the morning and asked to leave in the evening.
Through I have been working with this company for more than a year, I was not given any benefits when I was asked to leave.
The project I was working on will be completed at the end of the year.
They said they cannot find another project for me.
I started my career with HCL and worked there for six years.
After that, I worked with Honeywell Technologies for around three years.
I also worked with Caterpillar India for more than four years.
I was asked to leave my latest job on August, 3, 2020. I am looking for a new one, but it is a difficult because of the pandemic.
I am facing a tough time personally and am managing with my savings.
I have been victimised because of my activism for the IT employees's cause.
They mentioned that I made statements on behalf of FITE against the company.
But that was not my personal statement. It was a union statement about grievances between employees and employer.
Section 18 of The Trade Union Act, 1926, clearly mentions that statements made by the union should not be taken as personal statements of the office bearer.
In May, they started laying off people. In the second quarter, 10,500 employees lost their jobs. They did this without informing the government. The union objected as our members were affected.
In June, under the Industrial Disputes Act 1947/Section 2K, we raised a petition to stop the layoffs and submitted it to the assistant commissioner of the labour office in Chennai.
It also mentioned the grievances of our members working for that company.
Under this Act, by this petition, we were protected from losing our jobs without the permission of the assistant commissioner of labour.
I was also protected by this act. Under these circumstances, my layoff was illegal.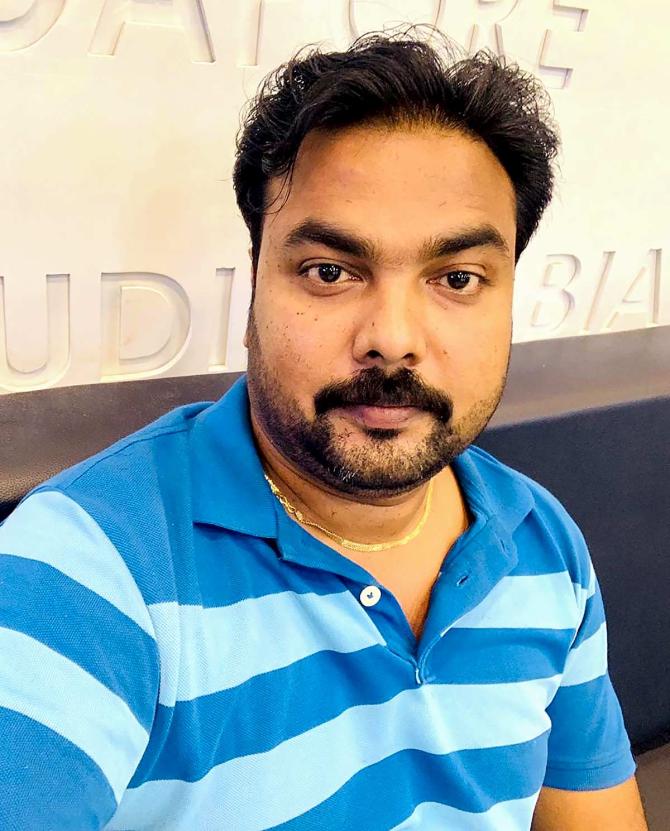 I have an EMI for my home loan and I also have to pay my rent.
Next year, I have to admit my child in school.
Since I lost my job, I don't have medical cover in these pandemic times.
I was not given an opportunity to explain my actions or reply to their allegations.
IT will be in existence for another 200 years. but business is not doing well right now.
Some of my friends and I are trying to get freelance work. So far, we have not found anything.
During the pandemic, thousands of IT employees have lost their jobs.
Many of those who still have their jobs fear that they will lost it any moment.
IT companies are doing well in the stock market. They are generating good profits in the pandemic situation.
Unlike other industries, most IT employees are working from home and generating profits for their companies. So laying off employees in the name of COVID-19 is not acceptable.
Like our employees union, the employers also have their association, the National Association of Software and Service Companies.
NASSCOM has demanded that the government relax labour laws. Even before COVID-19, we were facing layoff problems.
The government and the companies should address this issue instead of asking for a relaxation in labour laws.
---
In India, thousands of people have lost their jobs.
Have you been laid off because of COVID-19? Has your business shut down?
How has it affected you and your family? How are you managing?
Do you have tips you can share with others facing a similar situation?
Please share your stories with us at getahead@rediff.co.in (Subject line: Laid off).
Kindly include your name, age and place of residence. If you wish your post to be anonymous, do let us know.
*Kindly note the image has been posted only for representational purposes.