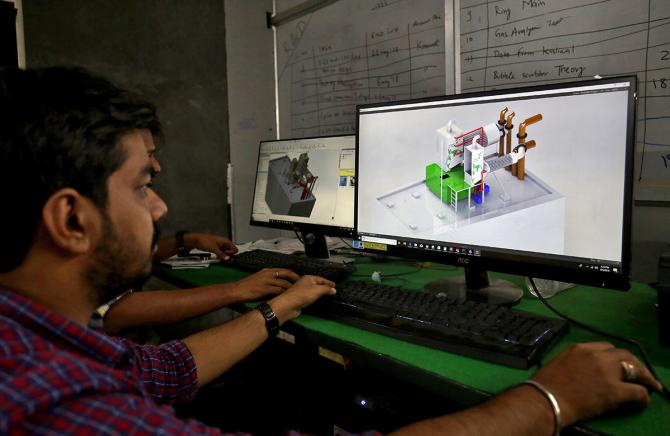 The job market is eternal.
Going by the latest trend, technology-driven careers are becoming more and more popular. And why not? After all, the world has gone digital.
Irrespective of what field you chose, there are always certain skills that increase your likelihood of success.
Besides, there are skills that you can learn afresh while some needs polishing to help you in your career path. Such skills assume special importance at times of crisis like the current economic slowdown.
Today, recruitments are at pause, the employment window is narrow, and competition is stiff.
The digital transition has only created the need for WFH-specific skills central to thrive in the new normal. So, maybe this is the time to refresh your resume.
Here are the ten most valuable skills to make you stand out to employers.
1. Creativity
Someone once said, 'Creativity is intelligence having fun.'
Though there is a confusion over the author of the quote, there are no two ways that creativity requires a different kind of intelligence, uncommon in people.
With teams working in tandem but virtually and remotely, organisations need talent that could provide simple solutions to everyday issues. And as we know, simple is the most complex, being creative and original with ideas to streamline everyday operations or devising new ways to perform a task is what employers seek in potential hires.
One of the most important skills to develop in the workplace, it ultimately helps companies to move in productive directions.
2. Persuasion
Negotiating is a quality not everyone possesses. The art of persuasion, which until now has been associated with sales and marketing only, has become crucial to other aspects of the business as well.
Convincing others to support your ideas, buy your solutions, or to take action as you say, is not everyone's cup of tea.
Companies do value this skill in employees because it greatly influences other aspects, helping increase productivity. Though the quality is innate in some, it can also be instilled or improved with the right training.
3. Collaboration
The future is digital, and most probably 'remote'.
Organisations are experiencing the upsides of operating remotely vis-a-vis a reduced electricity bill, office rent, and other amenities that otherwise burn a hole in office expenses.
So teamwork or virtual collaborations are the way forward, even in the long-run.
No matter where you work or go hunting for a job, the ability to collaborate with your team and unlock synergies towards a common goal while operating from a remote location is one of the top and evergreen skills you can highlight on your resume.
4. Adaptability
Change is the only constant. Till a few months ago, who would have thought that the entire world would observe remote working, that too for such a long period.
The digital immigrants will work with digital natives displaying the same (if not more) levels of digital dexterity. Thus agility and adaptability are crucial to survival in modern-day workspaces.
Thriving in change and uncertainty with regards to the current situation, effectively achieving the goals, and learning new skills to stay upbeat with the expectations will future-proof your career graph.
Continuous learning and upskilling contribute to easy adaptability. Just saying!!
5. Skill enhancement
Some reports suggest that millennials were not exceptional at adopting technology and faced issues similar to their older counterparts during WFH.
Keeping oneself updated amidst the situation by opting for online skill enhancement programmes will help improve employability. This is especially applicable for the ever-evolving tech field.
6. Emotional intelligence
It is about your ability to perceive and understand the emotions of those around you and to modulate your own natural emotions.
Being sensitive to other employees or customers who may be suffering more than you during these economic turn of events is no less than an asset.
In COVID-19, each one of us is fighting his/her own battle.
With emotional intelligence, we can balance both professional and personal life perfectly while operating from WFH. We don't want emotional distances in the world of social distancing.
7. Risk management
The job calls for assessing and reducing business liabilities on financials, assets, and expenses that they may or may not have to incur during a crisis.
Business leaders should be able to classify between different threats based on their urgency to avert the same.
The job is seemingly simple, right? No!
Understanding risk management and mitigation techniques, dealing with cash reserves and savings to survive through the coming months and quarters, is what risk management is all about.
One of the extremely important skills comes with training and experience.
8. Communication skills
Interacting with the team personally and from a remote location is different.
While logging in from different locations, co-workers cannot shake hands, pat each other for a job well done, or hug as they would under normal scenarios.
Today, small communication techniques and gestures can create a huge impact. Checking on your co-worker's health before convening a meeting or preferring video calls over written communication are tiny personal elements that leave a huge psychological impact and may affect employee retention and productivity during this time.
Effective communication skills help in better sharing of thoughts and ideas.
9. Time management
There is no dispute that we often end up either overdoing or neglecting certain things while embracing WFH.
To strike work-life balance, it is important to have time management skills. Like other soft skills, time management skills such as prioritising, scheduling, delegating, and delivering are always high on demand and get even greater emphasis now.
10. Self-motivation
It is not exactly a skill but is very important as it helps to complete the tasks in hand within the stipulated time.
Working in isolation affects motivation.
If there is no zest for work, we are likely to stay distracted and detached from the workplace. So it's better to have a self-regulatory motivation mechanism under present conditions.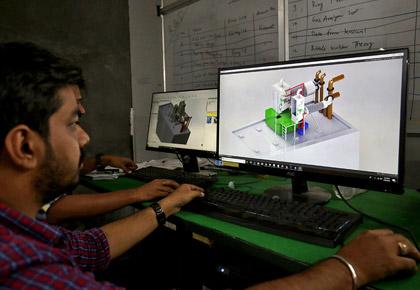 ---
Narayan Mahadevan is founder, BridgeLabz, an incubator that aims to bridge the employability gap.