The actor revealed her travel secrets in an interview with Travel+Leisure India.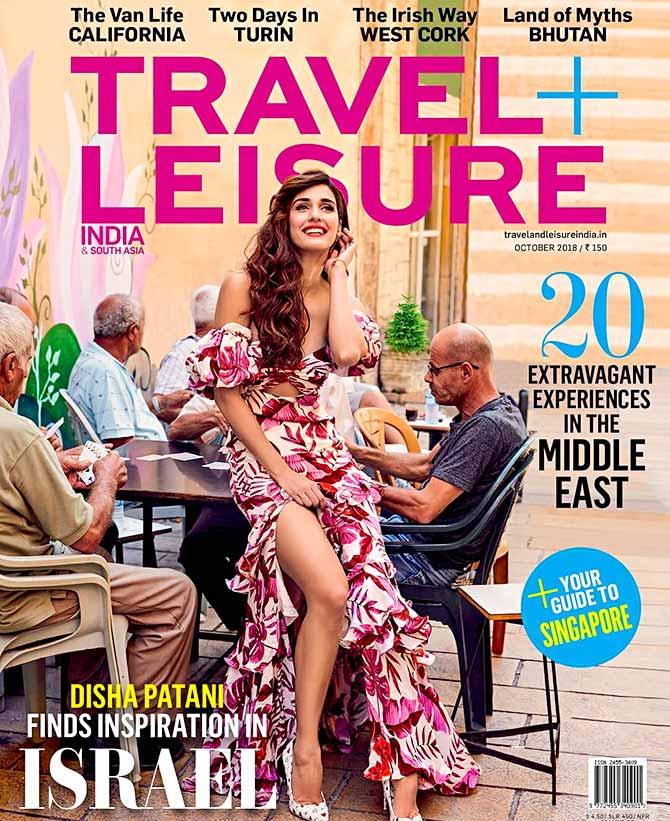 Ever wondered who Disha Patani loves to travel with! Or which is her favourite holiday destination?
Fret not! Her latest interview with Travel+Leisure India have all the answers.
Dressed in a floral ensemble with frills and a daring thigh-high slit, Bollywood's latest sweetheart cut an impressive figure the cover of the mag's October issue.
Shot in Israel, the cover reveals the one thing Disha loves to do, travel.
'There was this (one) time when I went to Hong Kong and visited Disneyland; I felt like a small kid revisiting my childhood, watching my favourite cartoons,' the actor told the mag.
Revealing their favourite travel destination, she added: 'Maldives. Even though it's a pocket-sized country, the islands are heavenly. I like China too, because of its rich history and culture.'
As for the person she loves to travel with, Disha said, 'My friends and family. But sometimes, I like to travel alone, because I feel it helps in discovering oneself through the journey.'
Intrigued by her cover? Check out the other pics from the shoot.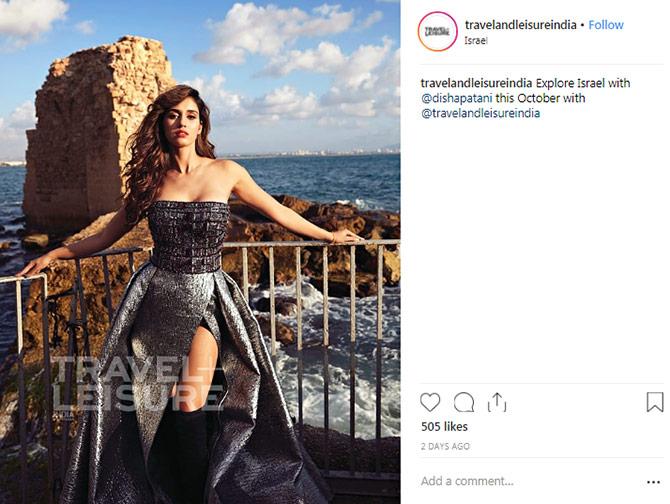 Dressed in a metallic off-shoulder, the actor looked remarkable in this pic.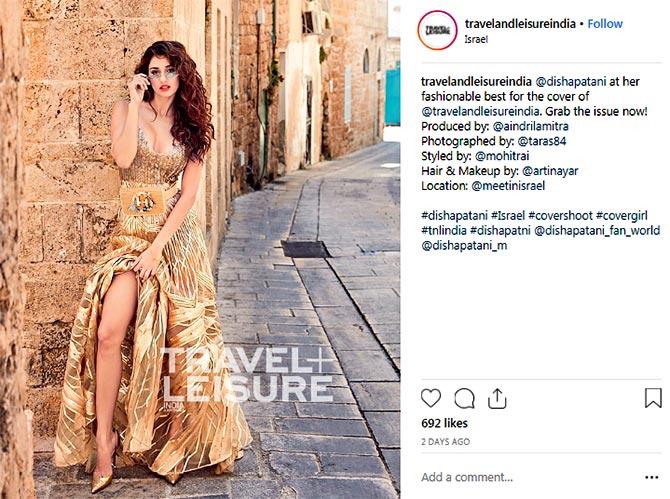 Disha looks breathtaking in gold.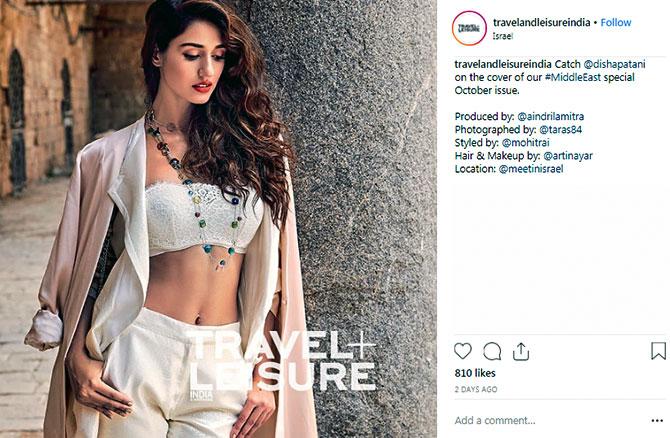 Putting her incredible abs on display, Disha's a 10/10.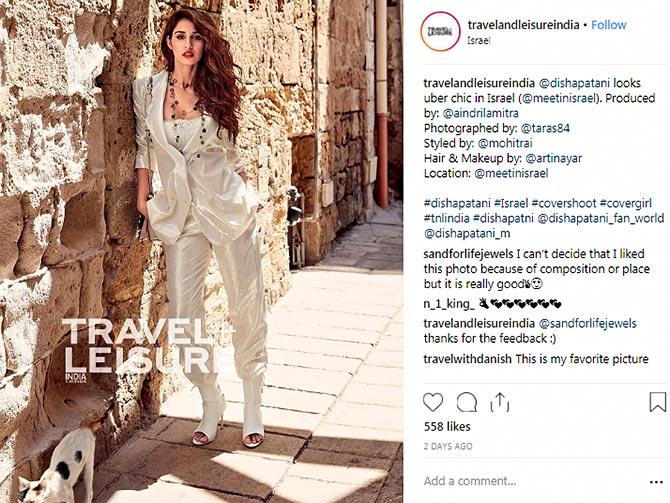 When fashion meets travel! The actor embraced her inner diva and wowed in an all-white silk pant-suit.