Glittering body suit, masks and crowns made of feather and statement jewellery -- this collection will remind you of the Rio carnival.
India Intimate Fashion Week unveiled its second edition at Mumbai's Hotel Leela.
Hong Kong-based designer Mona Shroff kick-started the fashion week with her jewellery collection, which was inspired by the Rio carnival.
Through the bright silhouettes in the collection, Mona tried to depict the various colours of life. Take a look at her vibrant collection!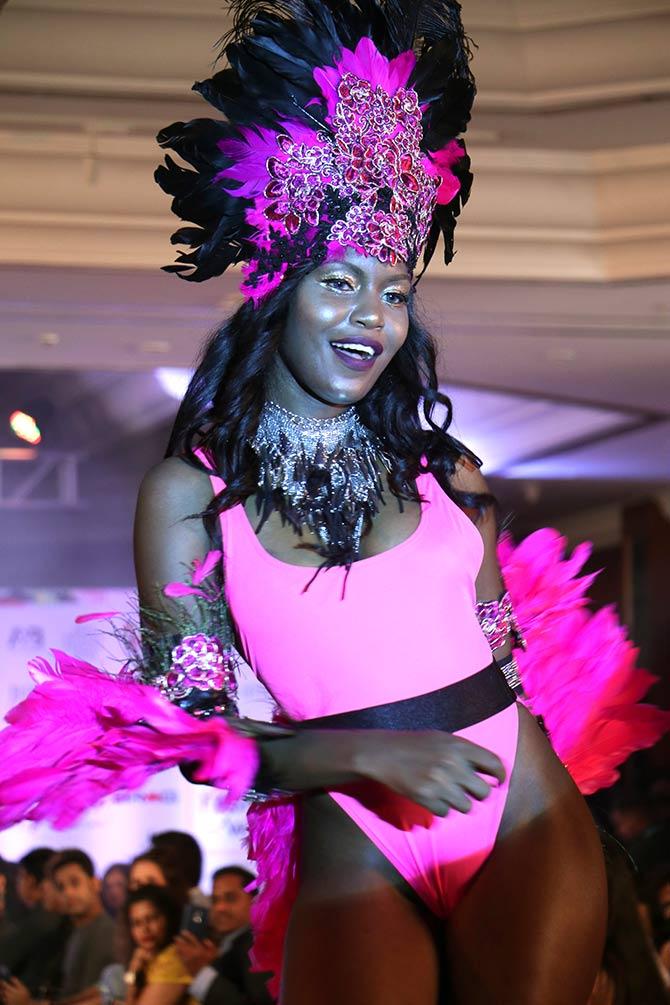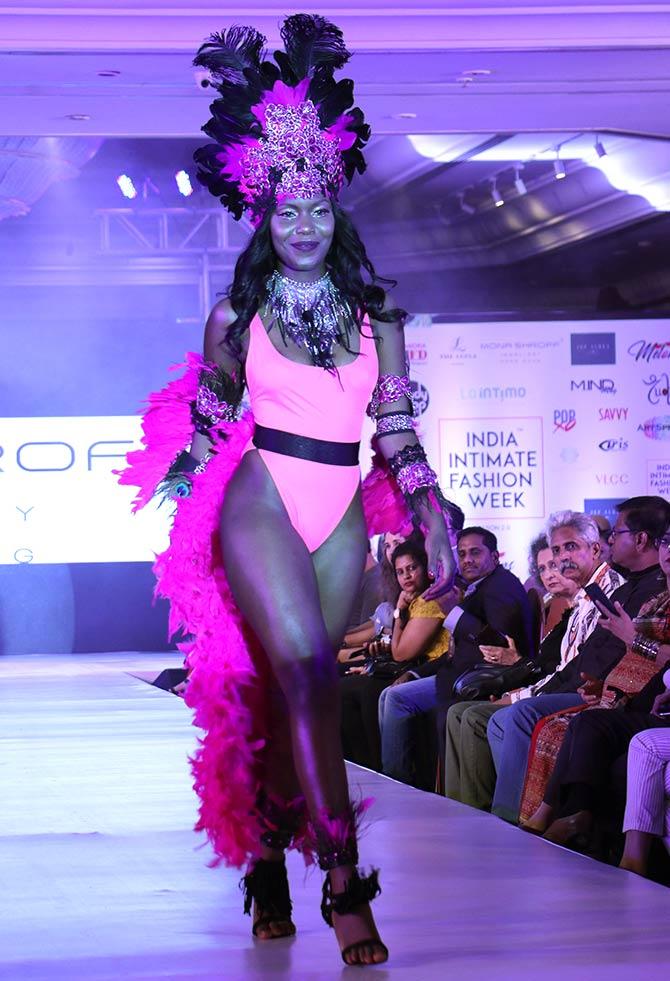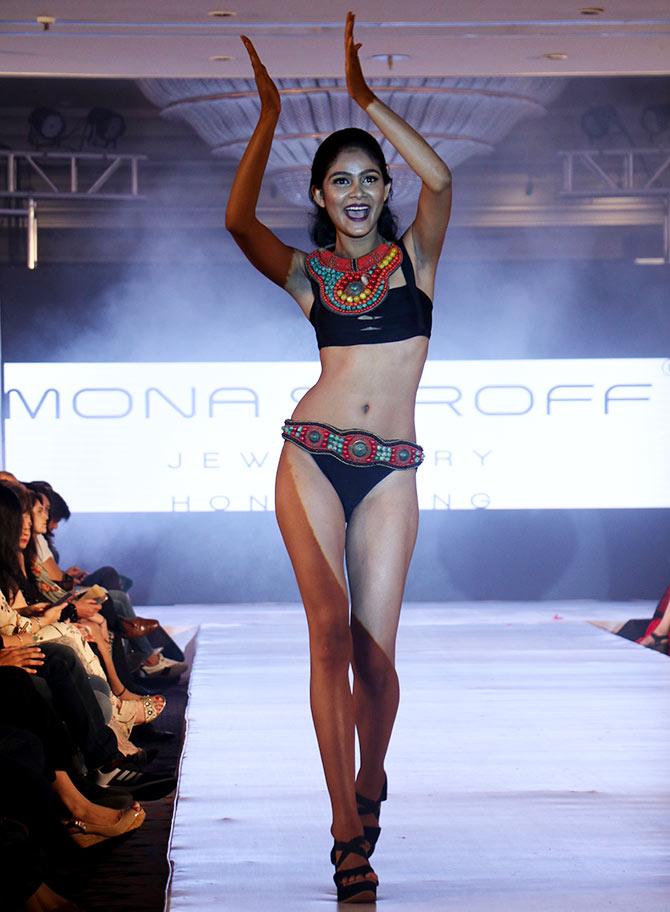 Video by Afsar Dayatar/Rediff.com