Have you seen Mallika Sherawat's pictures?
The actor went from scary to sexy in style!
A few days ago Mallika Sherawat posted a throwback picture from her 2016 Chinese film Time Raiders.
In the behind-the-scenes' photo, the actor who played the role of a sorceress, is seen wearing a black and gold robe with scary eye makeup and dark lips.
Scroll down to see the picture!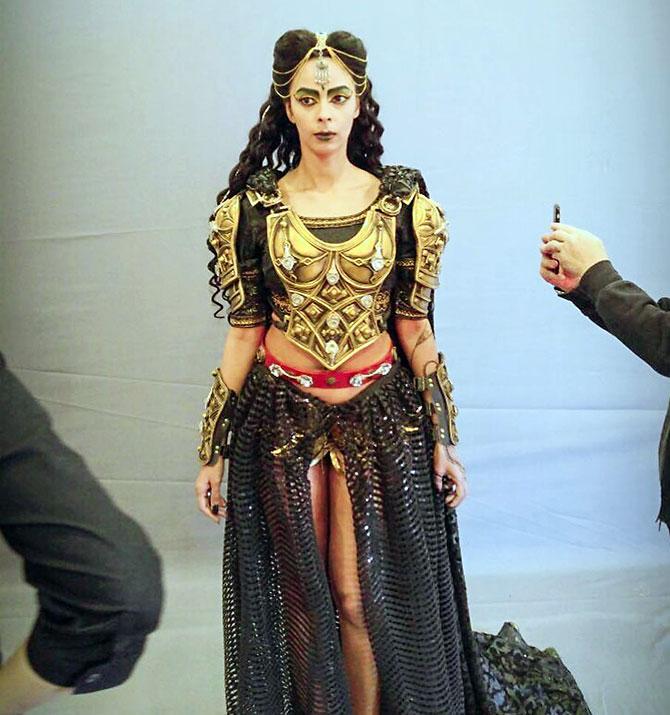 All photographs: Kind courtesy Mallika Sherawat
Her fans had mixed reactions to the photo -- some found it 'ugly' while others pointed how the makeup was 'horrible.'
Instead of responding to trolls, the sporty actor surprised everyone with her glamorous side.
Mallika has been treating her fans to some pictures from her bold photoshoot on Instagram.
Check them out!