Rediff.com's Rajesh Karkera gets model Aishwarya Singh to give us a rare sneak peek into her busy life backstage.
Model Aishwarya Singh gets behind the camera for Rediff.com. Scroll down to see some of her interesting pictures from behind the ramp.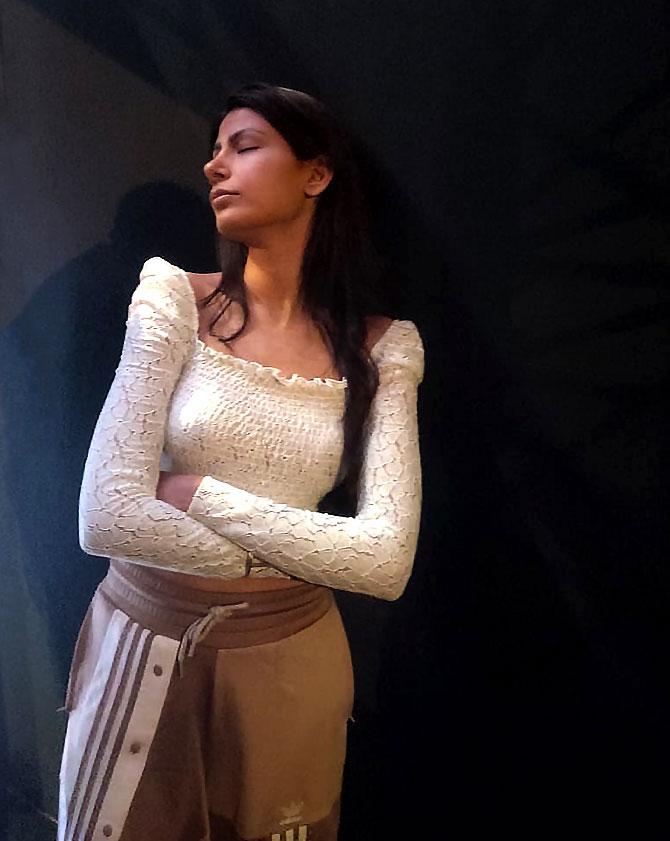 Let me start from the end I thought :)
Here's how we grab some rest at the Lakme Fashion Week. Aastha here is the perfect example of an exhausted beauty.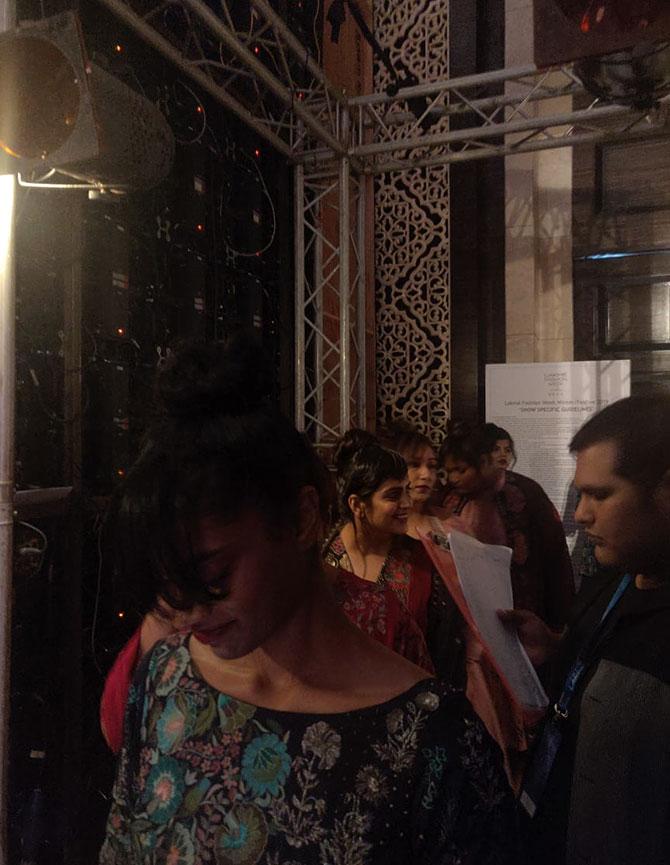 The line-up for the unending rehearsals. This is minutes before the actual show begins. We must all look perfect on the ramp. The beautiful Archana Akil Kumar leads.
Last minute touches continue beyond the makeup room...even seconds before they walk on stage.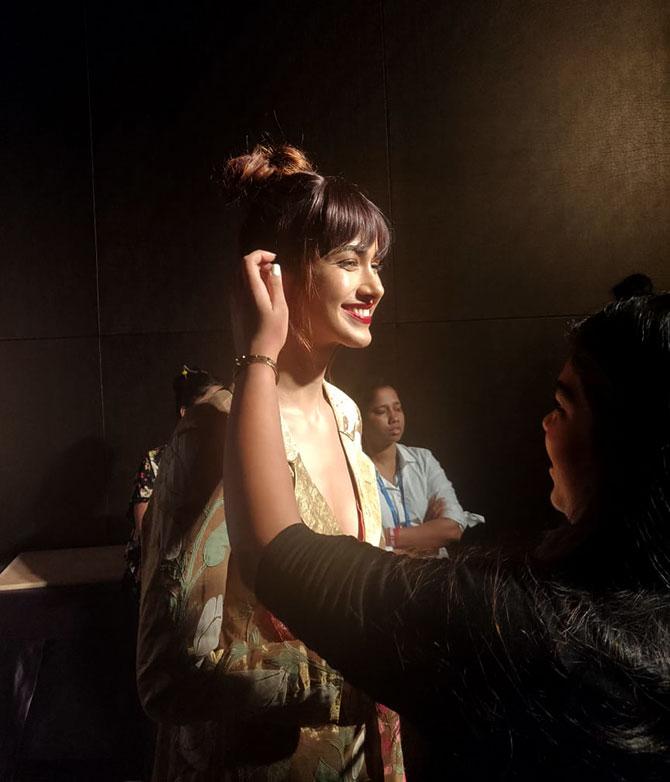 You'll be lucky to see such happy faces every morning at the fashion week. Meet the super glam Reha Sukheja!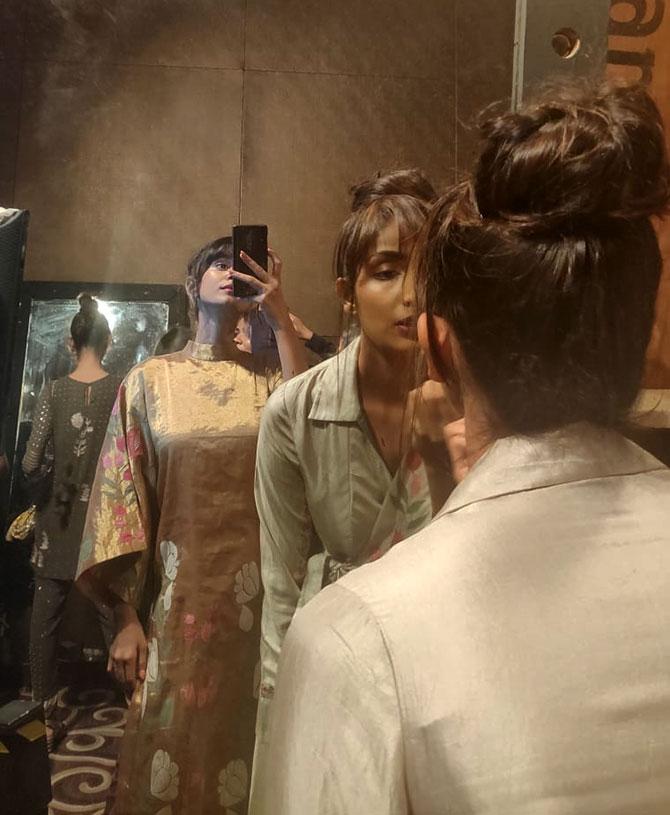 There! That's proof how I am snooping behind unsuspecting Aiswarya Sushmita as she gets ready for a show.
Presence and pictures. We girls enjoy creating memories backstage with polaroids.
And fun selfies are a must! With Rikee and Iris here.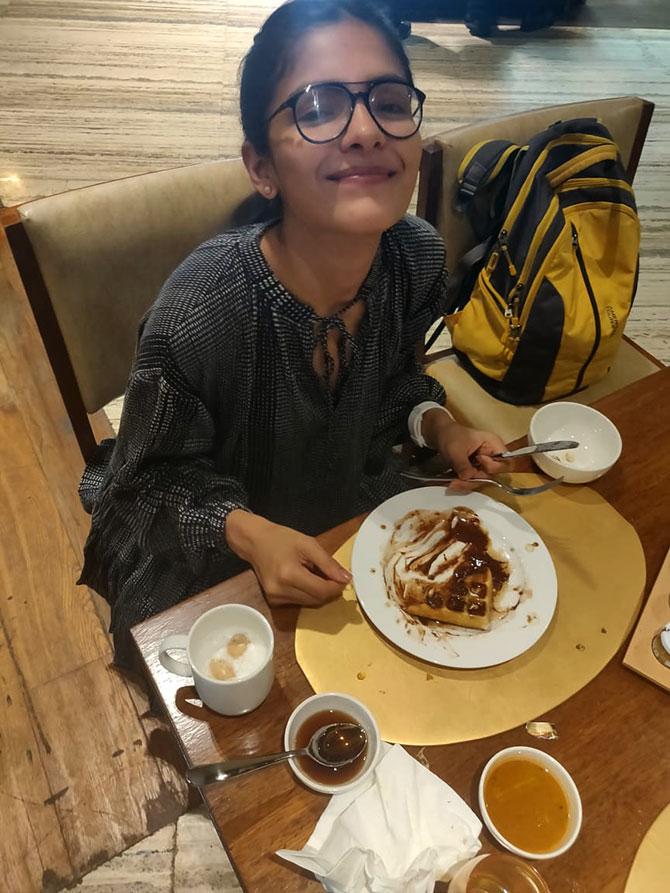 We do eat and eat A LOT @richadave. Then it's up to us to work it all out. Sigh!
And we act like we forget our birthdays at times. But there is always someone sweet in the mayhem of the fashion week to remind us with cupcakes. Happy Birthday Archana :)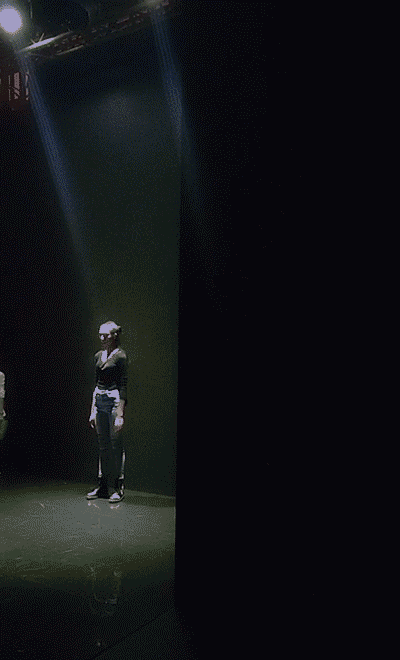 And... here's where it all begins. Showtime folks! Avanti here is all set to start the show.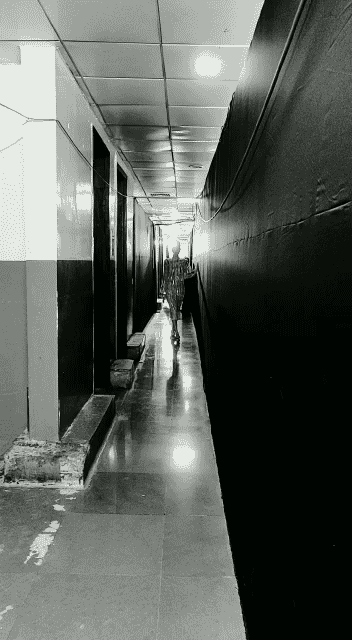 Well, the walking fever was still. That's me walking on for Payal Singhal after the show...:)