Stress is not an option in this fast-paced life, warns model Akanksha Maurya.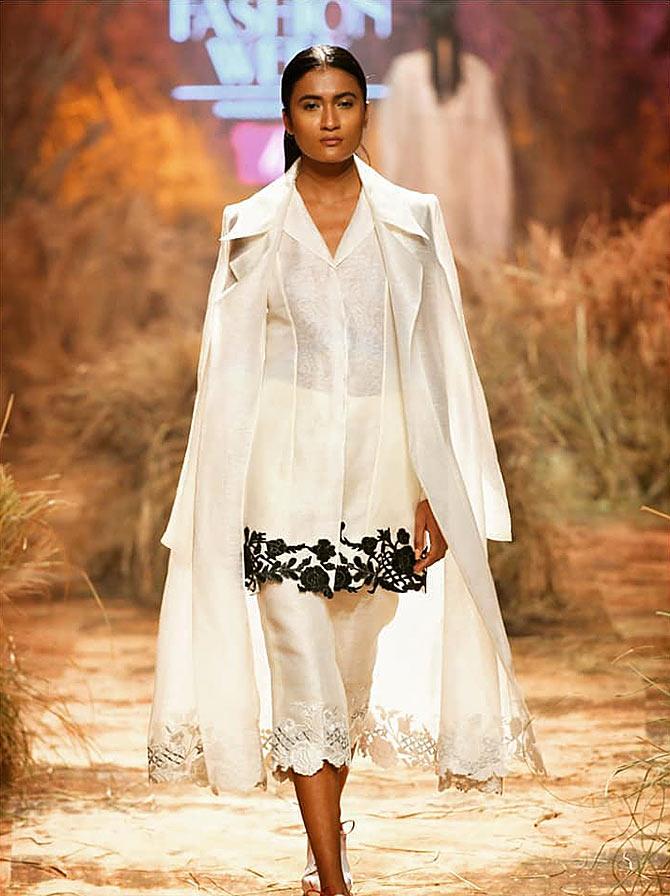 She was one of six new faces selected by Lakme to model in the 20th edition of its bi-annual fashion show.
And Akanksha Maurya is thrilled!
"Lakme Fashion Week was a goal for me and, now that I have finally achieved it, I want to grab as many opportunities as I can," she tells Anita Aikara/Rediff.com.
Why did you choose to become a model?
Modelling is something I'm passionate about. It gives me peace and happiness.
I love the backstage madness. It gives me an adrenaline rush.
I believe you can only deliver your 100 per cent if you are passionate and happy about the work you are doing.
My father is an Army man and my mom is a homemaker. They are very supportive and encouraging.
And they are happy about the fact that I'm doing well.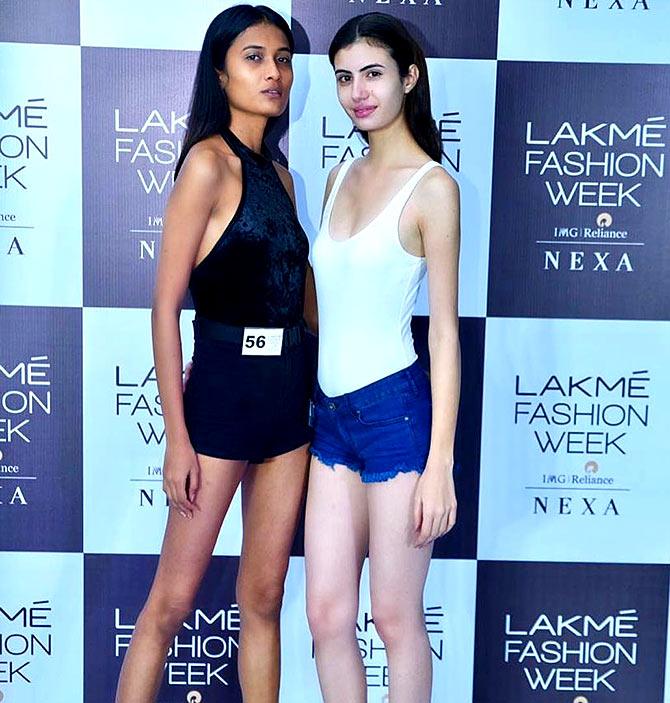 What's your personal style like?
I wear whatever I feel like; it depends on the occasion and my mood.
But I make sure I'm comfortable; that's my priority.
How many hours a day do you dedicate for workouts? What's your fitness regime like?
My workout routine is quite simple and I try not to make it hectic.
I mostly do squats till I drop and abdominal exercises on alternate days.
I can't do without my morning jogs.
Tell us about your diet. What do you eat on your cheat day?
I don't follow any diet; I eat everything.
I guess I'm quite blessed with my body type.
For me, every day is a cheat day.
What, according to you, was the 'it' factor that helped you win the model auditions?
To be honest, I don't know. I think my confidence and hard work helped.
The blessings from my loved ones filled me with positivity and encouraged me and it was because of this that I was able to give my 100 per cent at the auditions.
What's your favourite travel destination?
I am very fond of the mountains and the beaches.
I love any place where I can just sit back, relax and there's fresh air.
A place where I can just go and take a long walk at the beach… that would be my favourite travel destination.
What are the challenges that come with modelling?
As models, there are several challenges we face in our day-to-day work life… from extra hours at work, to lack of sleep, to not fitting into a certain segment, nonstop travelling…
But, in the end, it's all worth it.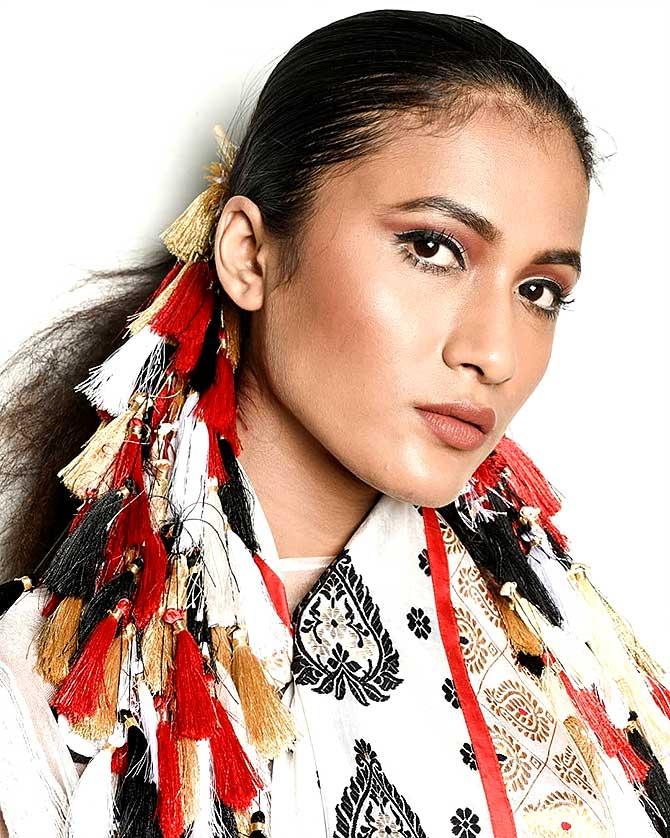 Which are the designers would you like to walk for at LFW?
I want to walk for all of them.
Lakme Fashion Week was a goal for me and, now that I have finally achieved it, I want to grab as many opportunities as I can to showcase my talent and learn more and more.
What's your advice to aspiring models?
Believe in yourself.
Smart work is the key.
Focus on your body, fill yourself with confidence and, most importantly, love yourself.
Keep yourself updated about what's happening in the fashion industry.
Go for casting and get signed up with good agencies.
The stress builds up prior to a fashion week. How do you cope?
Stress is not an option in this fast-paced life.
I try to sleep on time and eat on time.
I stay fit throughout fashion week.
I always make a list of things of the things I will need to do or sort for fashion week… The clothes and shoes I will need… The buffer time I will need so that I don't get late… What important things I must buy or keep handy for the fittings.
The one fashion tip you follow?
The key for me is confidence and comfort. If you are confident you can rock anything you are wearing.
Your advice for plus size models?
I just want to say that your time is here now.
Just love yourself and be confident.